Summer - Our Plans and a Blogging Break
Summer
It's heeeeeeeere.
Not necessarily weather-wise (this month has been so dreary and cold in IL), but my kids are now home from school. It's summer break.
AHHHHHHHH.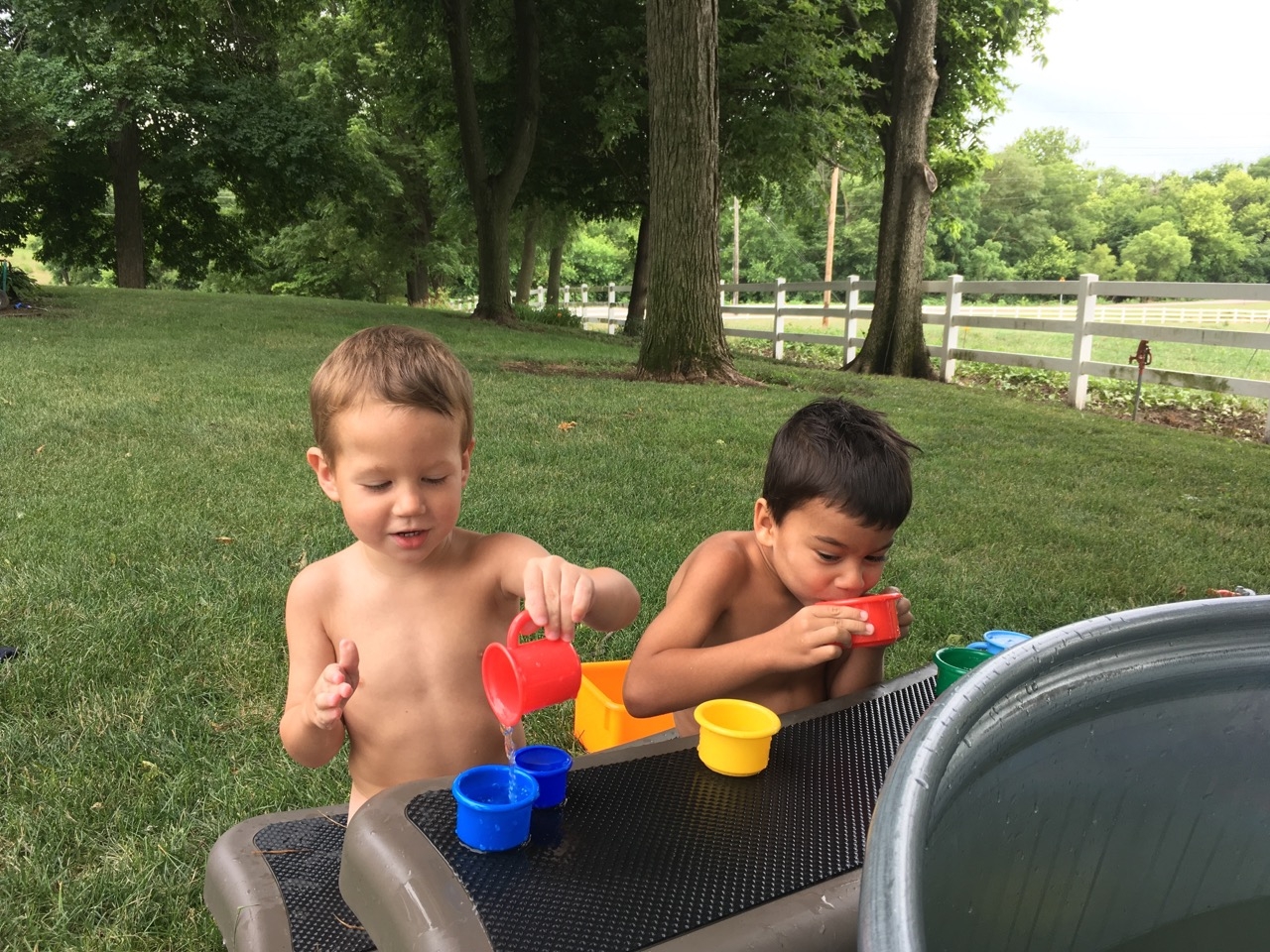 Ok. Now that I have that out of my system, I thought I'd share what we're doing this summer.
Traveling
Summer is our busy season with Lifegate in Africa. We use church camps and Vacation Bible School programs to share the mission with children and their families. We want kids to learn about the people in Sierra Leone, but we also want to expose them to the vocation of full-time missionaries as well.
Because of this desire to educate the children, our family spends much of our summer where the children are! We're spending five or six weeks on the road this year! We have three weeks of church camp and at least two weeks (one more is still a maybe) of Vacation Bible Schools planned. At each of these, we show photos and videos of life in Sierra Leone. We help the children understand the differences and the similarities between us and the people who live on the other side of the world. We teach them games and useful language phrases (ex. "my brother is a monkey"). We attempt to bridge the gap and build empathy so that the next generation will care about those who are living, suffering, surviving, and experiencing oppression.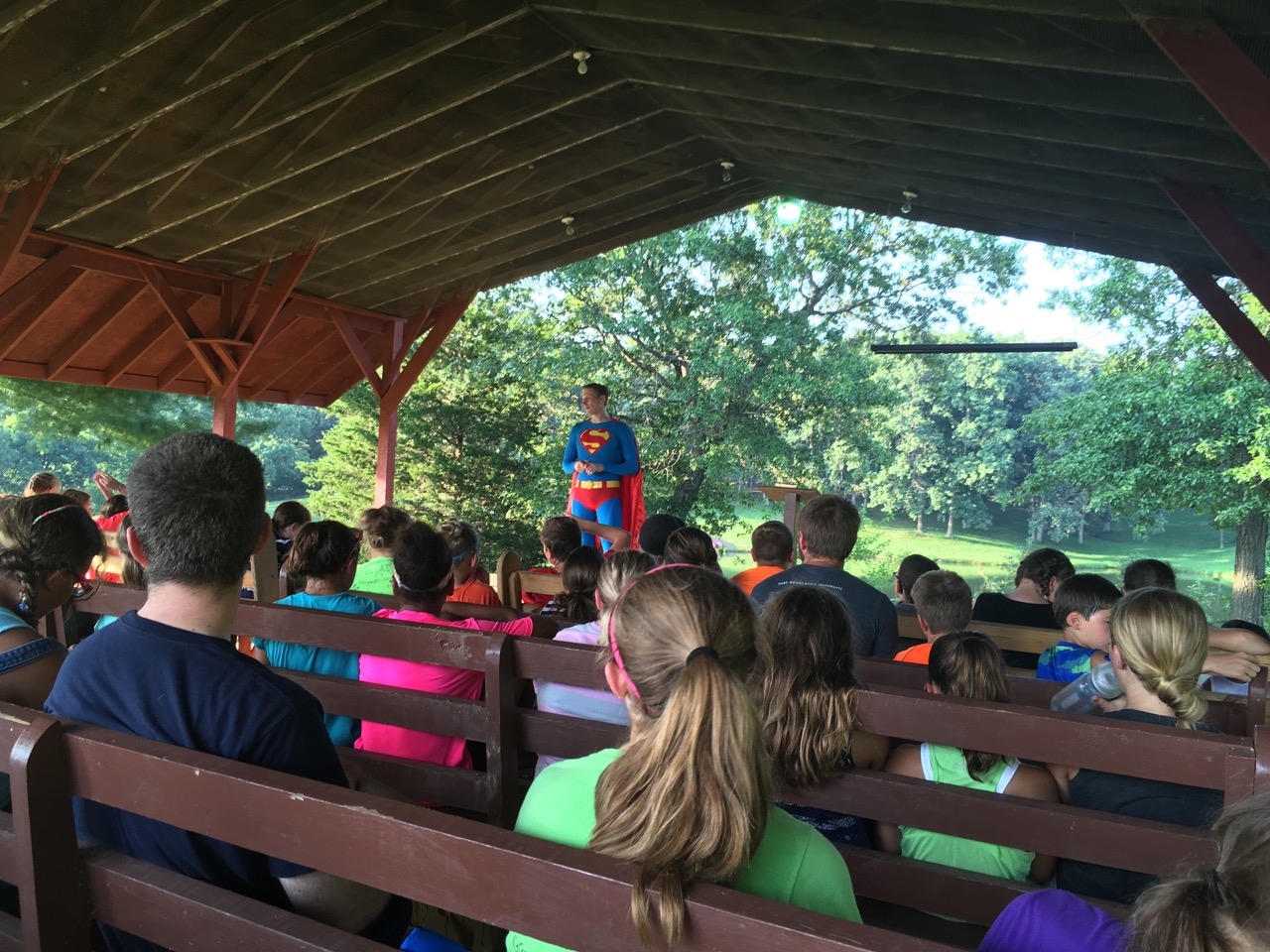 During a few of the weeks we are gone, we are actually able to give another missionary a retreat by allowing her to use our home and drive our vehicle. We're honored to be serving God with ALL we have this summer.
Education
Because I believe learning happens every day, summer break does not mean the learning stops at our house.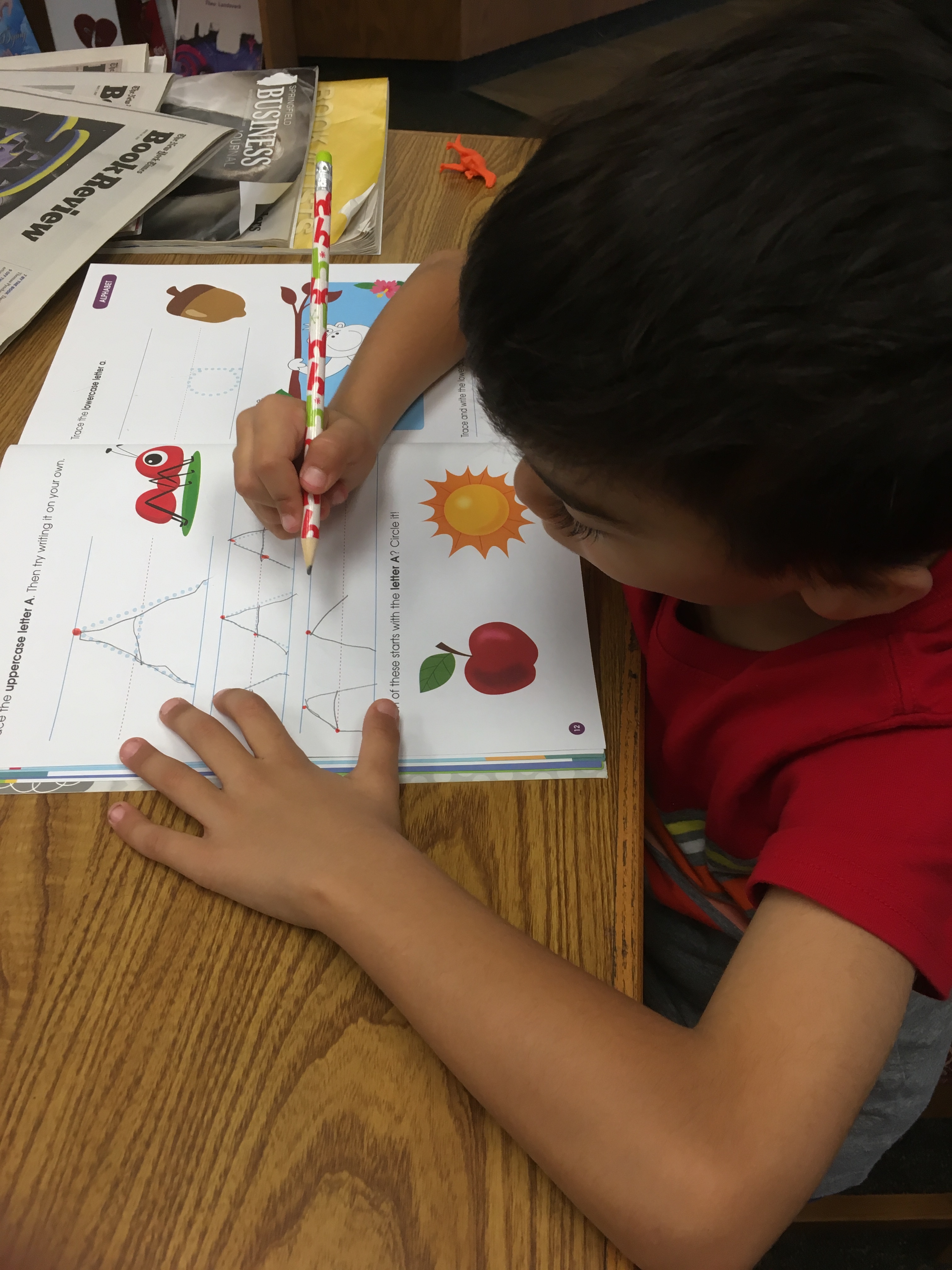 I still have all of my homeschool curriculums in addition to a new workbook for each of the boys. Yesterday we started practicing writing, tracing, cutting, and coloring. We're also going to focus on fun learning – like playing games. There's so many great turn-taking and sportsmanship skills to be learned (especially for competitive boys!) by just playing a board game. Board games are great for taking along on all our travels too.
Interestingly enough (and because God knows what he is doing) my boys are developmentally about the same level. Recently we have fielded even more questions about whether or not they are twins. Most days, it totally feels like they are. This makes teaching them a little easier over the summer.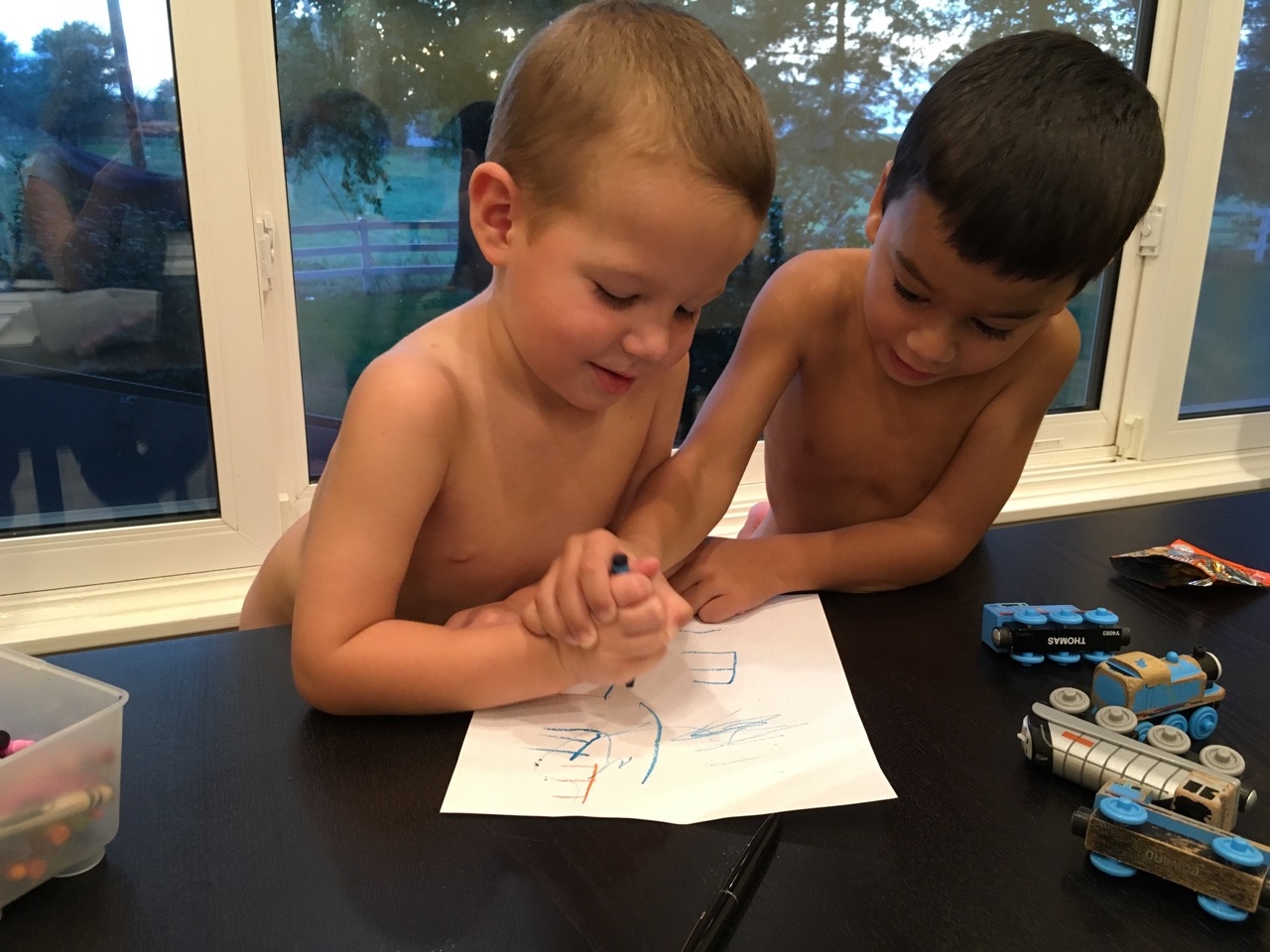 Reading
I still have a goal of at least reading 75 books by the end of the year. I'm more on track with reading 100 at this point, and I don't see that slowing down too much. Reading is one of the best ways for me to relax, and with having the boys home every day, well, I see the need for relaxing even more…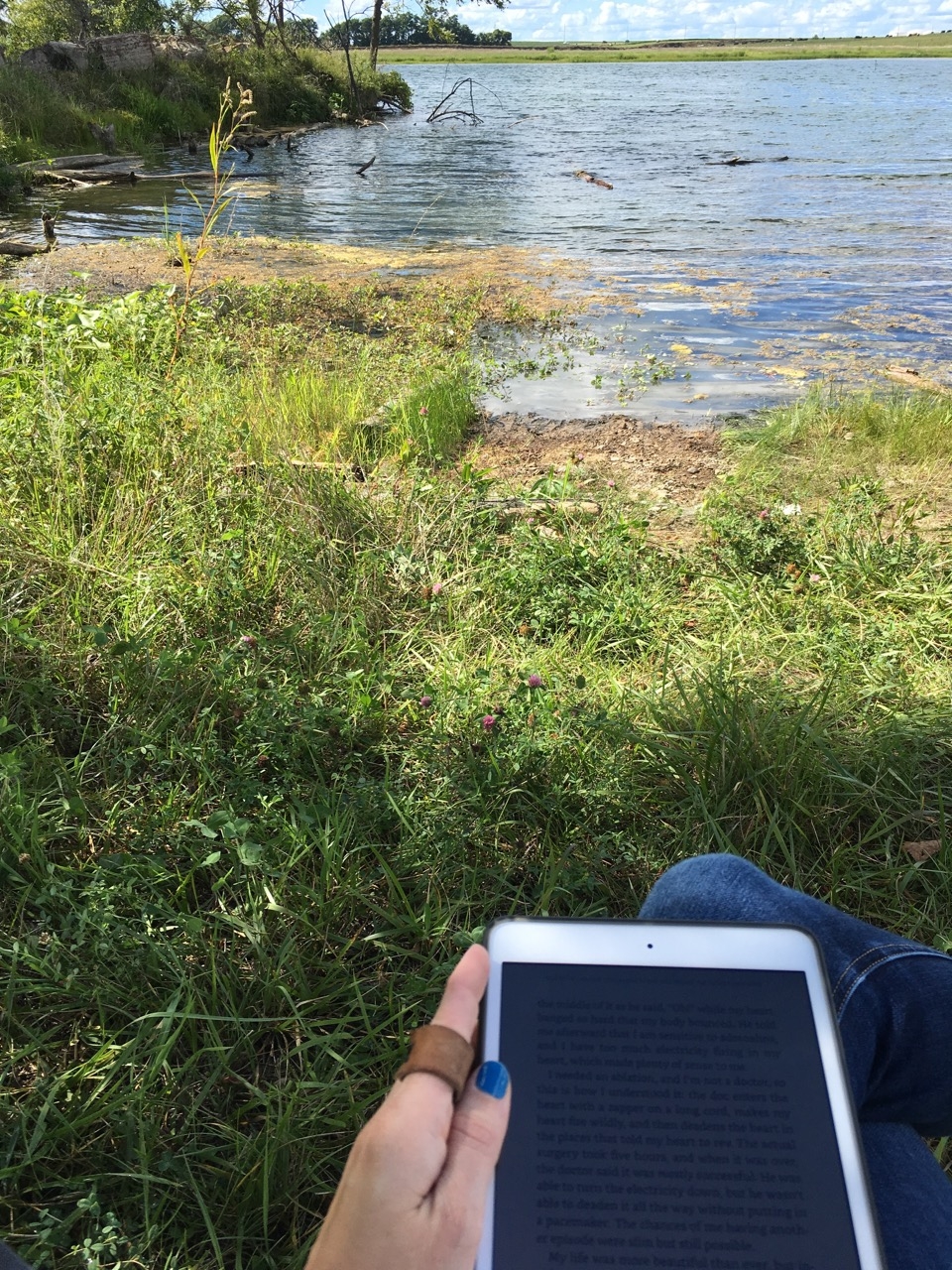 The boys are already diving into their summer reading as well. When we are home, we plan to visit the library at least weekly. As we travel, we hope to tour and visit a few new libraries as well!
The boys' attention spans are lengthening, so we've been reading up to four longer books in one sitting. I'd love to start reading chapter books to them this summer. (I'm looking for suggestions on what to read to them!)
Don't forget to check out my summer reading suggestions here.
Writing
This is our last summer before both my boys are in school every day (what? when did this happen?!). I had a million great goals for my own writing and blogging this year, but then I looked at my boys and realized those goals could wait until they aren't home. This summer, my focus is my boys.
And for this reason, I plan to take a small break from blogging. It's not that I won't be publishing posts occasionally, but we're busy and you're busy… It's ok for me to step back for a few months.
I plan to focus the summer on writing for myself. I have dreams of a book (and an idea for one) that I hope will flow from me this fall. Before then though, I want to journal. I want to refine my voice and give space to my internal feelings. I want to fill up my creativity bucket before pouring from it.
I decided to have my boys journal this summer as well. They're each getting a blank notebook and have to write and draw reflections about each day. I'm sure these journals will be comical as yesterday's entry from Edward was all about eating hash browns for breakfast. Livin' it up in the summer of 2017 with the Newinghams!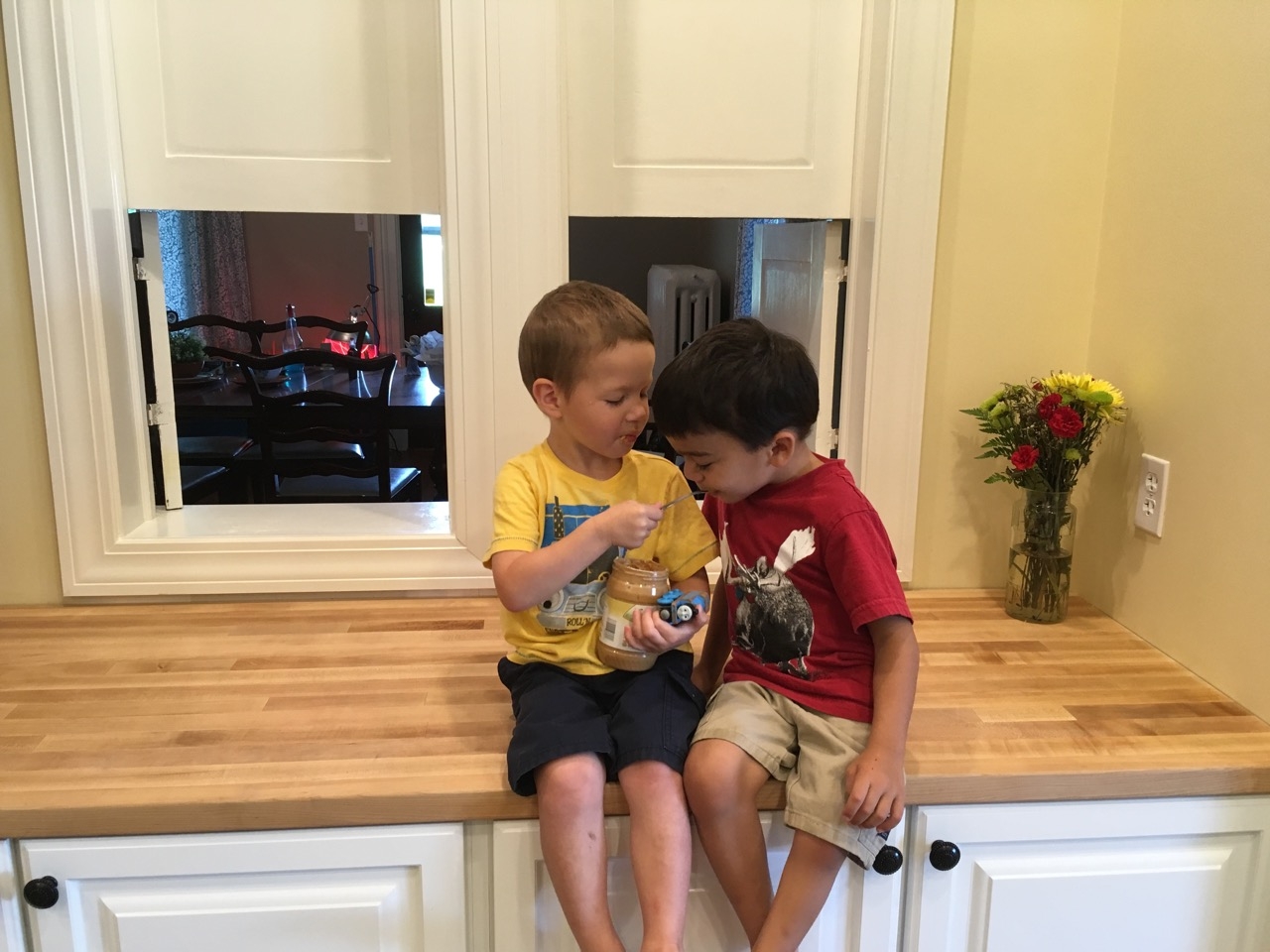 So, in short, we have big summer plans.
I'd also like to lose ten pounds, maintain a spotless house, and take up running (ha). But, you know, one thing at a time.
And just because you know I cannot remain silent, be sure to follow me on social media. My favorite place to hang out these days in on Instagram stories. You can find me on Facebook as well.
From the Newinghams, "Have a happy summer!"