To the Girl at Church who has Suffered Loss - A Mother's Day Message for Women who have Miscarried Babies
I was so happy. I sat in church and locked eyes with my husband. We exchanged smiles over a secret only the two of us shared. But then, the next Sunday, tears sprung to my eyes before the first notes of worship even began. I hugged a few close friends but shied away from everyone else.
As the singing of our church service began, I sank into my seat. I was broken hearted.
I had experienced loss. I had miscarried a baby.
Maybe you've been there too.
Sweet girl at church, maybe you have experienced a miscarriage as well. Whether you've shared your loss or kept it silent, I have some things I want you to know on this Mother's Day Sunday. Whether you sit in my pew, attend my congregation, or live miles away, this message is for you: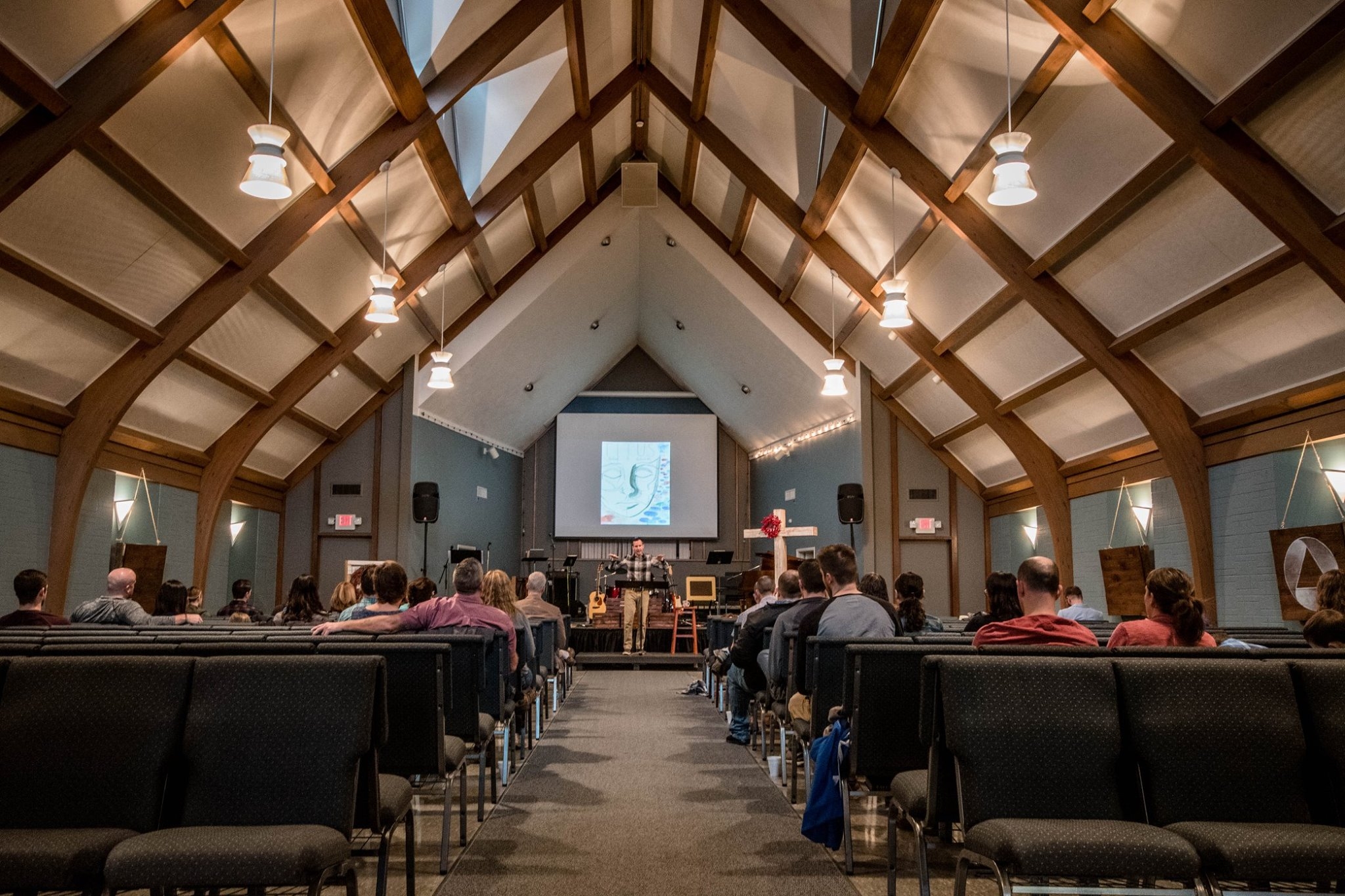 1. You are not alone.
Even if you've kept your loss private, you are not suffering alone. You may look around the room and see babies in seemingly everyone's arms, but even the church is not free of heartache.
The most recent statistics state that 15-20% of all pregnancies end in loss.
Our scars are not visible, but many of the women sharing your pew have felt the heartbreak of infant loss as well.
2. Others want to love you.
If you choose to share your losses — and I recommend you eventually do — let the church body surround you with love. Let us bring you meals or bake you cookies. Accept our gifts - even if you don't believe you need them. These gifts are a physical representation of God's love for you.
After one of my miscarriages, a friend brought me a pair of fleece pajamas. Every time I slid my legs into those fuzzy pants, I felt the love and support of a friend.
Do not isolate completely, as the whispers of Satan can become shouts in our times of solitude.
3. Grief takes time.
Grieving the loss of an infant is not the same as grieving the passing of your grandfather. He was given the opportunity to live a full life. You have memories with him.
Grieving a baby you never met is unique. You lack the memories and shared experiences, but still posses the pain. You mourn what could have been as opposed to what was.
It's ok to seem fine one day and struggle again the next.
After my second miscarriage, I took a few days to grieve and then returned back to work. One of my clients announced her due date that next week – it was the same date as the baby I had just lost. Following the announcement, I took a couple more days off of work. My heart was not ready; I wanted to be happy at the announcement of new life, but my wound was too fresh.
Trust your body and your heart as you mourn. Take a day. Take a month. Take what you need. Your grief is as unique as the baby you cry over.
4. God does love you, but Satan hates your family.
You chose to create a family and bring a child into this world. You planned to raise this baby in the church and according to God's Word. God is not punishing you for any unfaithfulness in your past or anything you have done wrong. God loves you. He desires to give you good things.
But.
But Satan is present and powerful. He hates the idea of a family grounded in truth. He stops at nothing to harm and destroy.
These are facts of the world we live in, but dear friends, don't allow Satan to win.
Do not allow this trial to breed bitterness or anger against God. Seek wise counsel and help if you need someone to preach and re-preach God's promises and goodness over you.
Soak up the truth of how God loves you as you continue to read your bible during your grief. Remind yourself of the hope of heaven as you grieve for what sin has taken from you.
5. You were the best mama for your baby.
My babies typically perished between six and ten weeks gestation. For every one of those weeks, I was a good mama for my babies. I kept them safe. I nourished them. I loved them unconditionally.
These losses are not something I wanted. Quite the opposite. I would have done anything to keep them alive.
This is true for you as well, Mama. I don't doubt your devotion to your children — no matter how long they lived on this earth. You were such a good mama.
If God grants you another babe, you will be a good mama again, no doubt. You will be the best mama for that baby. God made that specific child with you in mind. 
These are the things I want you to know on this Mother's Day – whether you attend my congregation or not, whether your loss was recent or long ago.
Sister, even if your children are not still with us on this earth, this Mother's Day is for you. I'm sorry for your loss, but your baby was blessed by your love – no matter how short or how long your child lived.
Sweet girl, sweet mama, Happy Mother's Day.
[Many mamas of infant loss suffer in silence; please pass this along to a mama who needs to hear it on this Mother's Day.]