Five Friday Faves - Summer Reading List
Summer is comin'! Or so they tell me. I'm still in denial. I love my kids, but I also love when they have the structure of their individual preschool classes.
We neeeeeeeed the structure of school.
So, I'm attempting to get my brain used to the idea that the kids will be home for three months.
Deep breaths.
One great thing about summer though is all the summer reading. My kids love to play outside in the yard, on our little playground, or in the water. This mama loves to sit in a chair and read a book while soaking up some rays.
In the summer, I seem to crave good stories (fiction or memoirs) and short reads. The kids are forever (you know, being kids) interrupting, so I cannot get into something too deep.
Maybe you're feeling the same about needing some good reads for these warmer months, so today I'm sharing my five summer reading suggestions for you: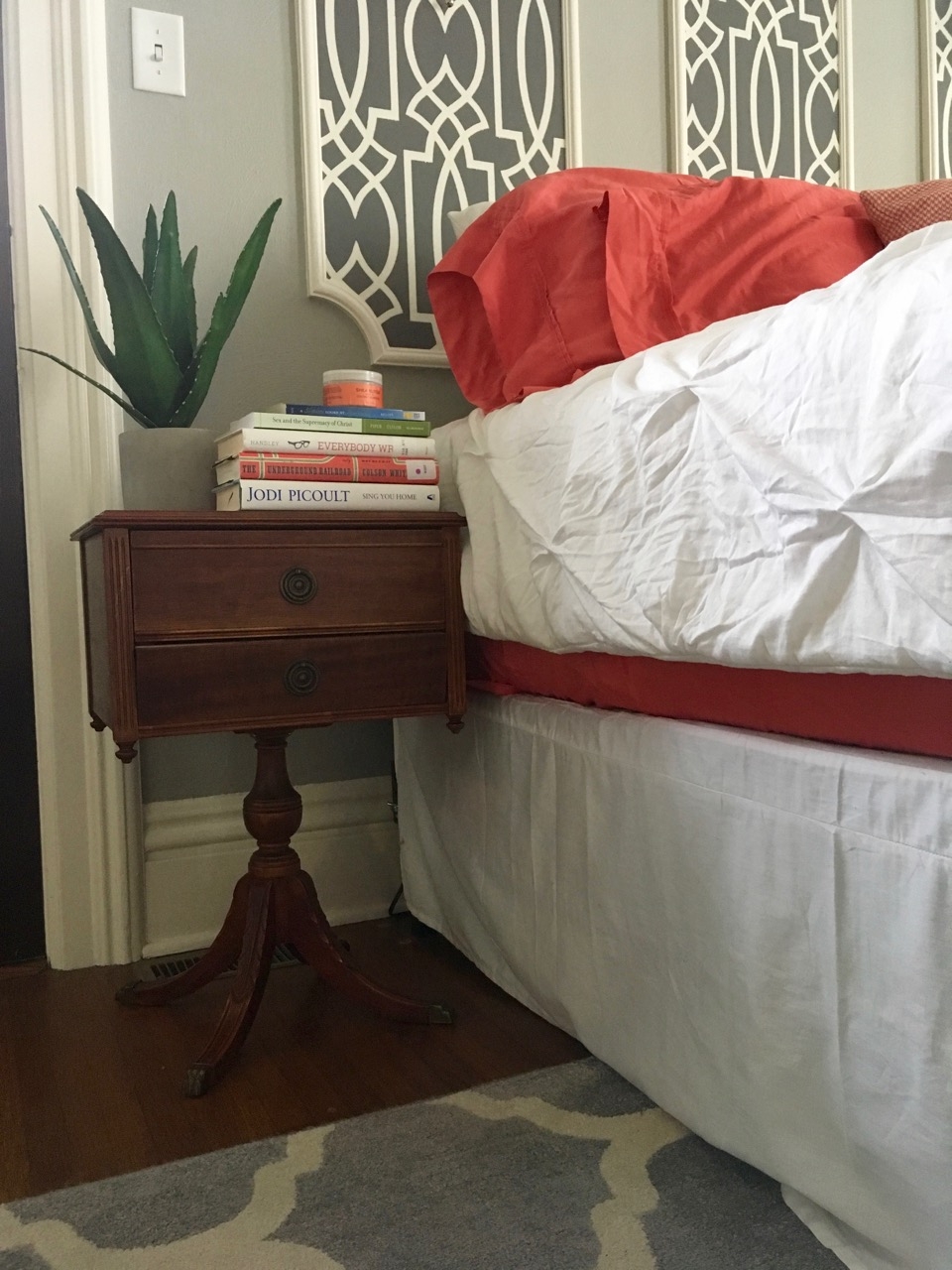 Remember, when you use my links it doesn't cost you anything extra, but I make pennies which eventually add up to a dollar and I can contribute to my family's water bill as I mercilessly hose down my sweaty children from my comfy lawn chair. Not that I would do that...
I just finished this book a couple weeks ago. It is INTENSE, but the story is fascinating. Five-year-old Jack narrates the story; his innocence and naivete are endearing.
His mother was abducted seven years prior and has been held prisoner in an eleven-by-eleven-foot room. Jack was born in the room, and it is all he has ever known. His mother realizes it is time to find a way out...
This storyline will suck you in and hold your interest. Jack and his mother's relationship really touched me as her love had to be displayed for him in such a unique way.
Author, Paul Kalanithi, was 36 when he was diagnosed with stage IV lung cancer. This book is his grappling with the meaning of his life as a neurosurgeon facing imminent death.
Paul died while writing his memoir, but he would be ok with his readers knowing that ending. He wanted us to follow him along his journey of death and not be surprised by it.
This book was incredibly inspiring and heart-warming.
I just love this author. His way of telling stories - sometimes the most ornery stories - is unparalleled. His wit and humor make the time pass and the pages turn!
Author Richard Peck is actually from the central IL area. This collection of stories revolves around a boy, Joey, and his sister, Mary Alice. They live in Chicago but spend their summers "a long way from Chicago" in downstate Illinois with their VERY peculiar grandmother. The stories are so entertaining!
The stories are so entertaining and easy to envision!
So, I know this author. Like, we're friends. I know their story and I see them living out their mission of celebrating differences as beautiful every day.
Courtney is a great writer with quite the story to tell. Her daughter Brenna was born with a skin disorder that has affected every fiber of their family. Through this diagnosis, their family could have fallen apart and grown bitter. Instead, Courtney shares her heart on how different truly can be beautiful.
Also, a certain family (mine, ahem) makes an appearance in one of the short chapters in this quick read.
The ebook is on sale right now for less than $2.00! Hurry and grab it because the sale ends really soon.
Someone tells Lina (the main character) that most people come to Italy for love and gelato. This teen (whose mother recently passed away) came for different reasons, however. She traveled to Italy to get to know her absent father. And of course, as all good novels go, she discovers much about herself along the way.
This perfect summertime read has an adorable and captivating plot. The whole book is squeaky clean. It will make you smile as you sit in the sun, for sure.
So, tell me – what's on your summer reading list? Anything I need to add? (Although let's be honest, my list is already more than can be conquered in just three months!)