Just last week, my family and I had an afternoon where we needed to run errands and an evening when we needed to be at church.
Eating out is not the easiest thing for my crew since we cannot eat gluten or dairy.
But Turbo Fire Pizza has become our go-to in Springfield, IL (sorry out-of-town folks). They offer gluten-free crusts for the same price as regular pizzas. They also build your pizza right in front of you (think Subway for pizza). They allow us to bring our own dairy-free cheese. Each member of our family can build their specific pizza to order.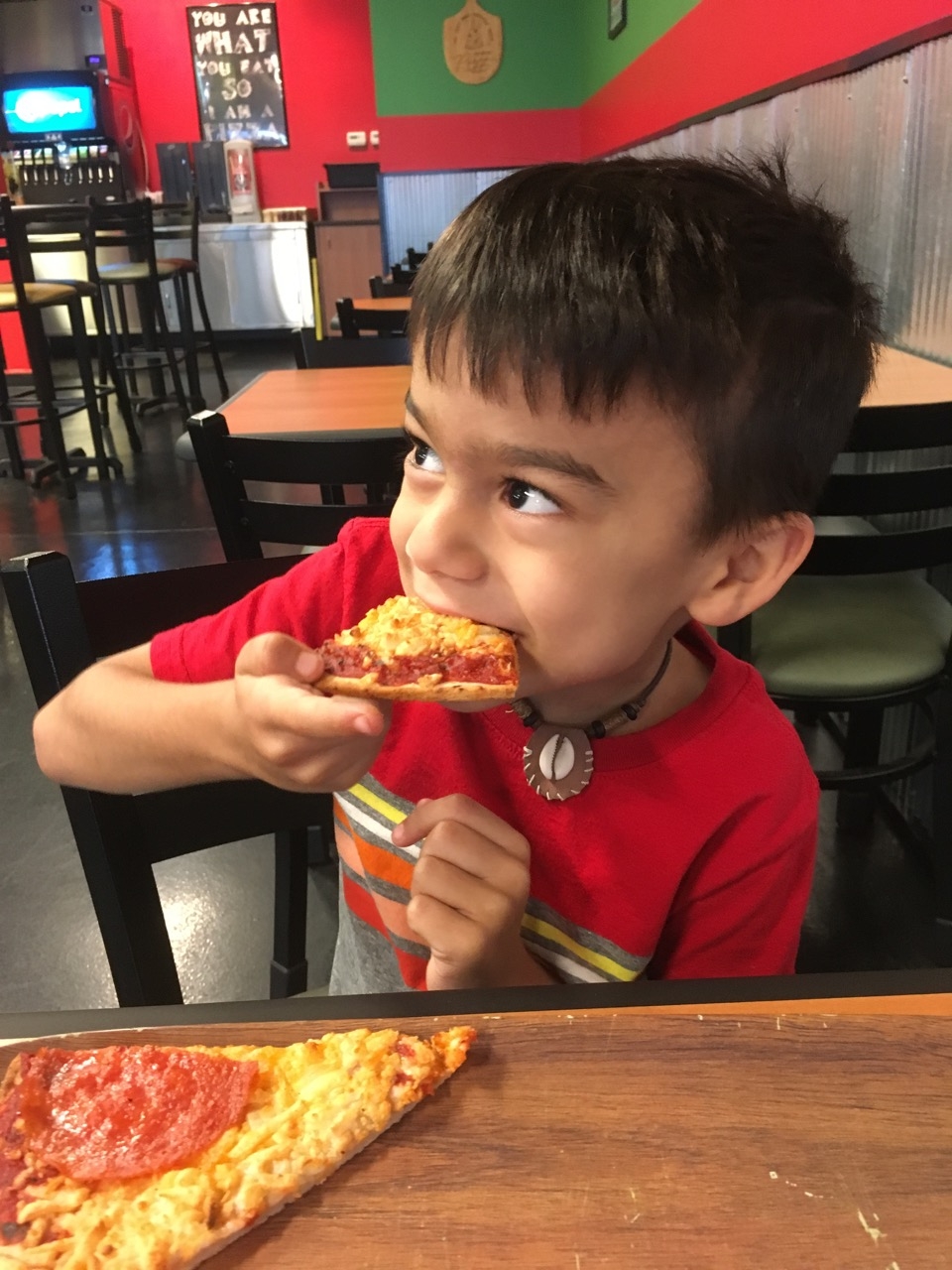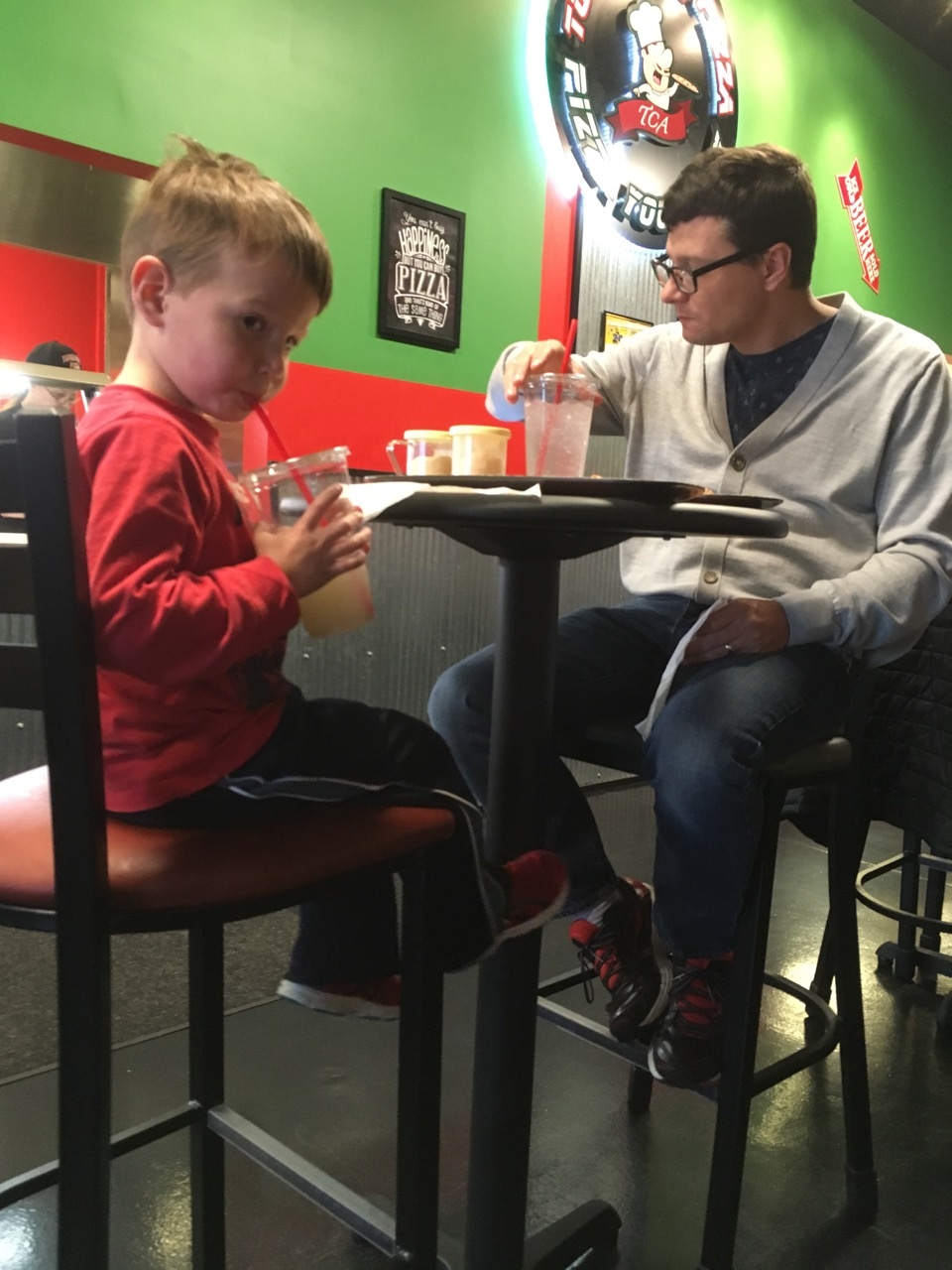 Then, around the time we are finished paying, the pizzas are cooked! There's no waiting!
And it's yum.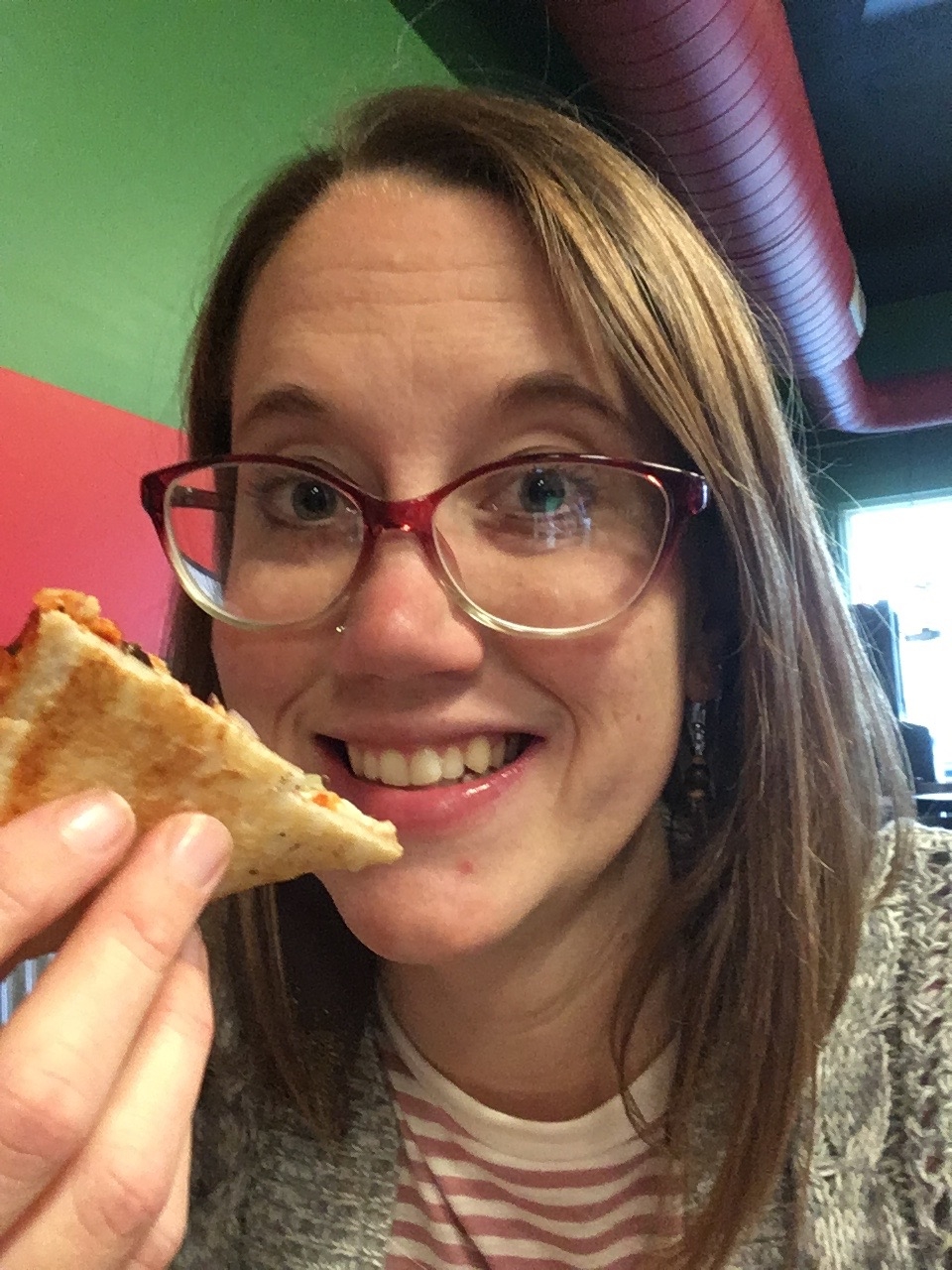 I get ham, onion, mushroom, spinach, and oregano on my pizza.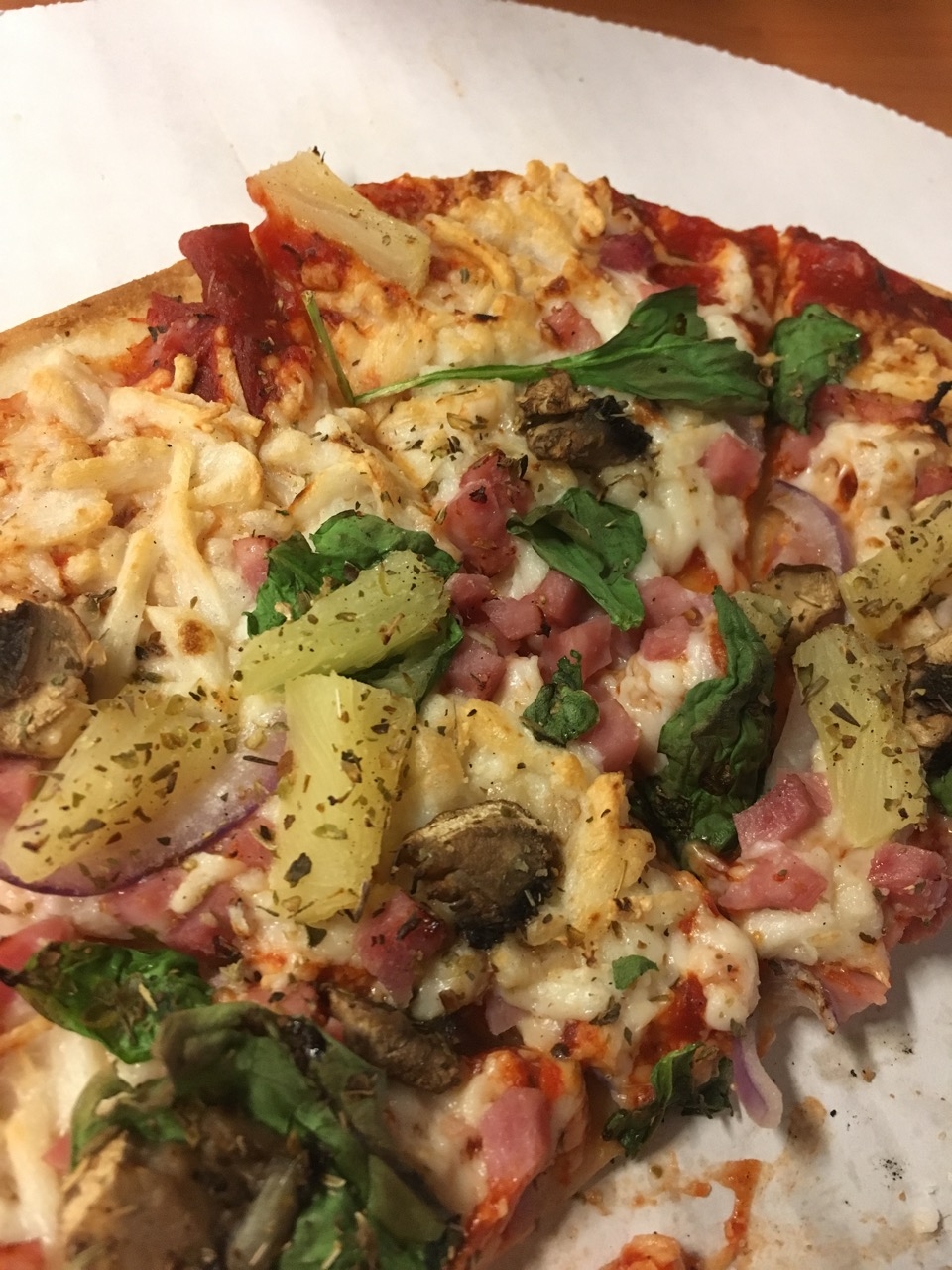 Again, yum.
For Salone Earrings
I just launched this last week (read all about it here), but I'm probably not going to shut up about it - be warned.
I'm loving my Jeriatu earrings. They are the biggest pair we sell. I have sold so many of them - especially the ones that are fire engine red!
All our earring styles are named after women in Sierra Leone. Jeriatu is actually a full-time employee of Lifegate. She is the mama of the boys' orphan home. She is a petite woman with a HUGE personality. This earring style is so perfect for her name because of her bold character. But come on, she's mothering a bunch of ornery boys. She HAS to have a big personality!
Message me if you'd like a pair of Jeriatus for $15! All proceeds benefit Lifegate in Africa.
It's the little things, isn't it?
I'm not a fan of waste, and since I drink a smoothie almost daily, I hate wasting plastic drinking straws.
I've been through my fair share of smoothie cups with the reusable straws, but stuff gets gunked up on the inside.
Ew gross. No thank you.
But these stainless steel straws were a risk I took. I bought them on Amazon. They came with a teeny brush for cleaning. I could not love them more.
They do well in my dishwasher and there's no more waste! I love them!
I've been a huge fan of Tsh and her work for a long time. Her previous book, Notes From A Blue Bike was my favorite book of 2015.
I have been anxiously awaiting this new release of hers. It did not disappoint.
Tsh's family (including her three young kids) took nine months to circumnavigate the globe. They aren't exceptionally wealthy people and they seem rather normal. This book detailed their adventures and Tsh's realization of what "home" really means.
It's a great read and it made me want to spend our whole summer traveling.
I like to receive letters and cards, but I'm horrible about sending them. I'd be the worst pen pal with the best intentions.
Recently though, a friend shared about buying 100 generic postcards and a stack of postcard stamps. She keeps them on her desk and jots notes to friends and family whenever they come to her mind.
I purchased this pack of artsy cards that make me smile. I've adopted this friend's philosophy to correspondence. When I think of someone, I write them a quick note. Easy as that.
And 100 cards for less than $10 makes it cheap as well!