When my child drew a family portrait that didn't include his brother
When my child drew a family portrait that didn't include his brother: It's cute. There are heads and bodies and even arms and legs. My preschooler drew a picture of our family.
But this darling expression of his creativity hurt my heart in ways a family portrait never should — it didn't include his oldest brother.
Edward loves to draw pictures. He usually sticks to horses and unicorns (he draws a mean Princess Luna), but a month or so ago, he changed his focus to drawing people.
One day, he stood at our art easel for a long time with his medium of choice — a black erasable marker.
I watched his creative process without giving suggestions or input. I allowed him freedom of expression without critique.
But his finished product was not without sorrow in my heart.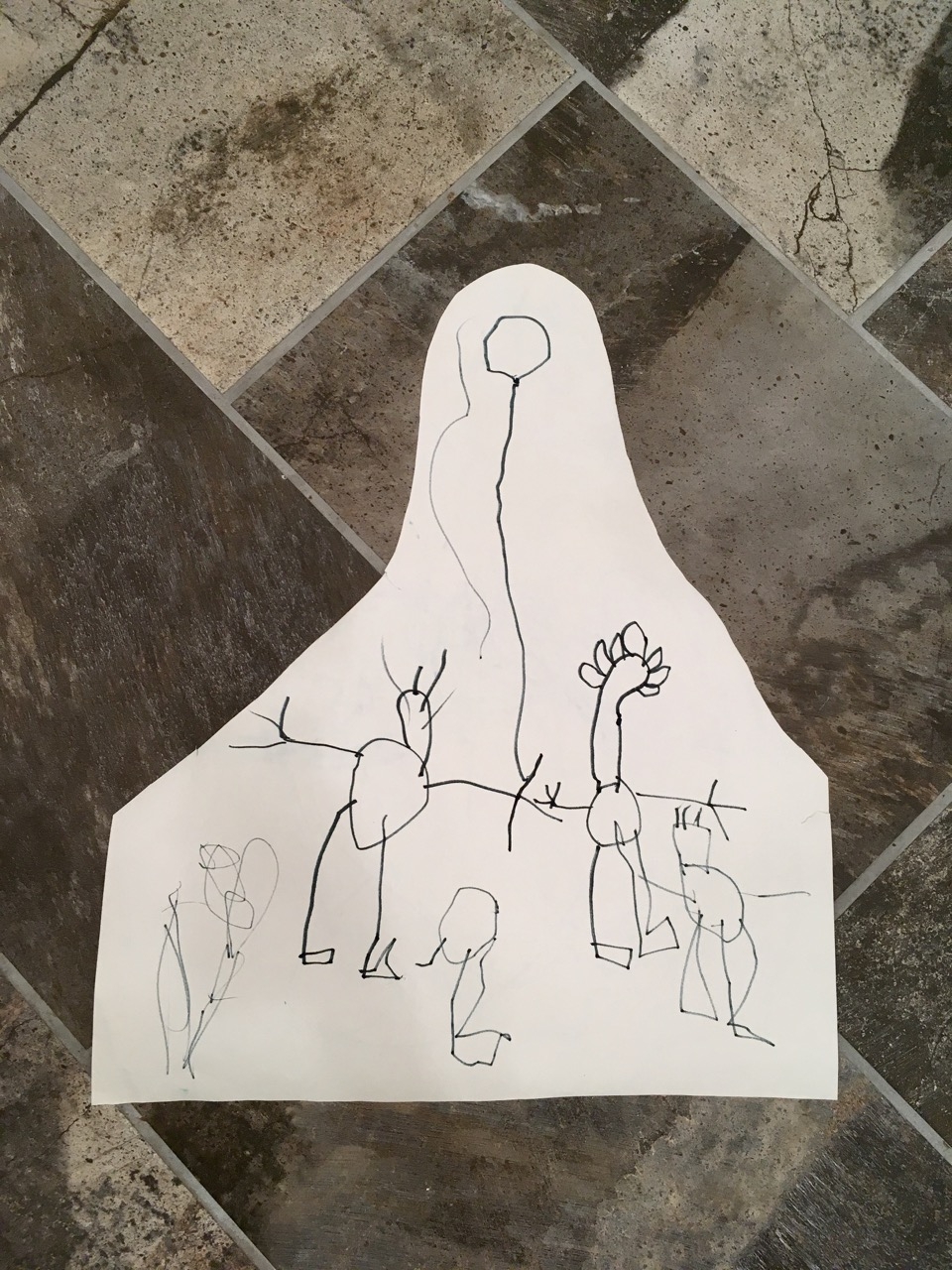 Edward, in his five-year-old innocence, drew a portrait of the people who live in our home. He looked for a typical family unit and created that on paper. He didn't draw his brother because his brother does not live in our home.
———
Our oldest son moved into a group home over six months ago.
He was adopted from a country that is famous for its abuse and torture towards orphans. He is of Roma descent and is believed to be incapable of learning or developing.
Nasko's past trauma coupled with his autism and Tourette's diagnoses caused him to be unsafe in our home. For his safety, and the safety of his brothers, we chose to place him in a group home for children with special needs.
———
Last night as I was cooking dinner, Nasko FaceTimed us from his iPad. He calls us frequently (97 times one Saturday) and just wants to know what we are up to. He regularly requests to see different things around our farm - from the cats to the playroom to our van key fob.
As I was chopping and preparing to cook supper, I decided not to answer Nasko's phone call; I would call him back after we ate. Louis heard the phone buzzing though, and said, "Is that Nasko? I want to talk to Nasko!"
I answered the call and handed Louis the phone.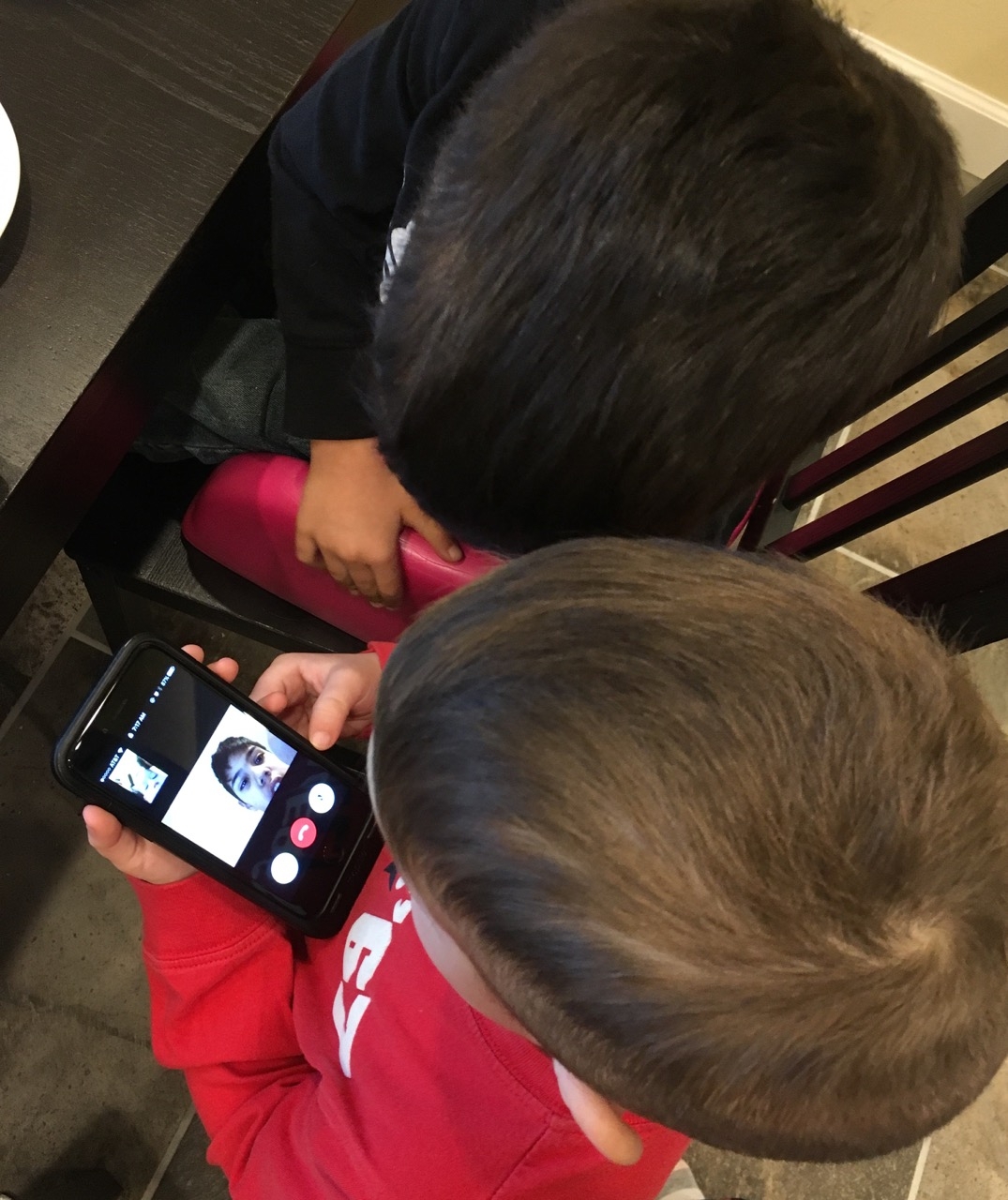 As I turned back to supper preparations, I became engrossed in what I was doing. At least ten minutes went by and I realized I needed my phone to double-check a recipe. Now, where was my phone?
I remembered Nasko's phone call and wiped my hands on the towel. I needed to find Louis.
I followed the sound of his sweet voice and found him in the middle of our playroom. He wore a smile that lit up his entire face. He was holding the phone and telling Nasko all about the train track he built that afternoon. When I got closer, I could see that Nasko was leaning in, listening and observing.
My sons were having a conversation.
——
Our family doesn't look like the average family on your block. From skin color to traumatic backgrounds to special needs, we aren't easily captured in a preschooler's family portrait.
But I would not trade the value of raising a typically-developing son who can hold a ten-minute, give-and-take conversation with his brother – a boy who was said to be incapable of learning or developing.
The family portrait hanging in my kitchen has four people, but my heart - and the hearts of all my sons - do include all five members of our nontraditional family.