Five Friday Faves
Forget the Frock
While many people rush out to buy their children button-down shirts and frilly dresses for Easter Sunday, that idea never settled well with me.
Forget the Frock is a movement I became aware of a few years ago. Forget the Frock (#forgetthefrock) is all about putting our money to a better use. Instead of purchasing those frilly clothes our kids hate, you donate the money to a charity or organization. You can have your children wear hand-me-downs or clothes from the resale shop, or you can purchase t-shirts for your whole family to support a cause.
My family usually wears our clothing from Sierra Leone, Africa and donates money towards a specific project taking place there. Other options might be donating to an adoptive family (I have friends needing support here) and wearing jeans and old t-shirts.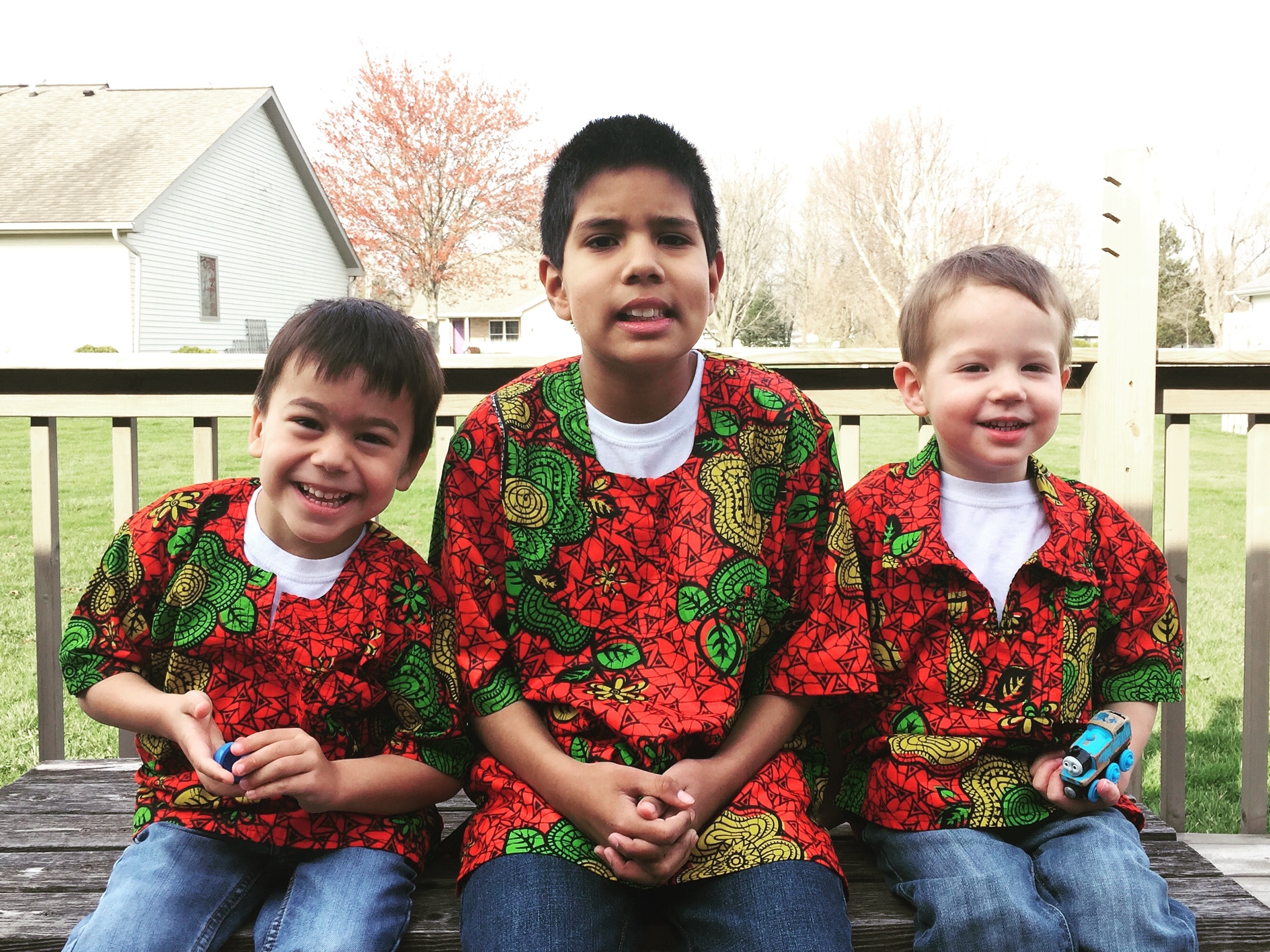 Yes, the "frock", the fancy clothes, look great in photos (well, other people's photos as is evidenced below), but the donations have the possibility of changing lives.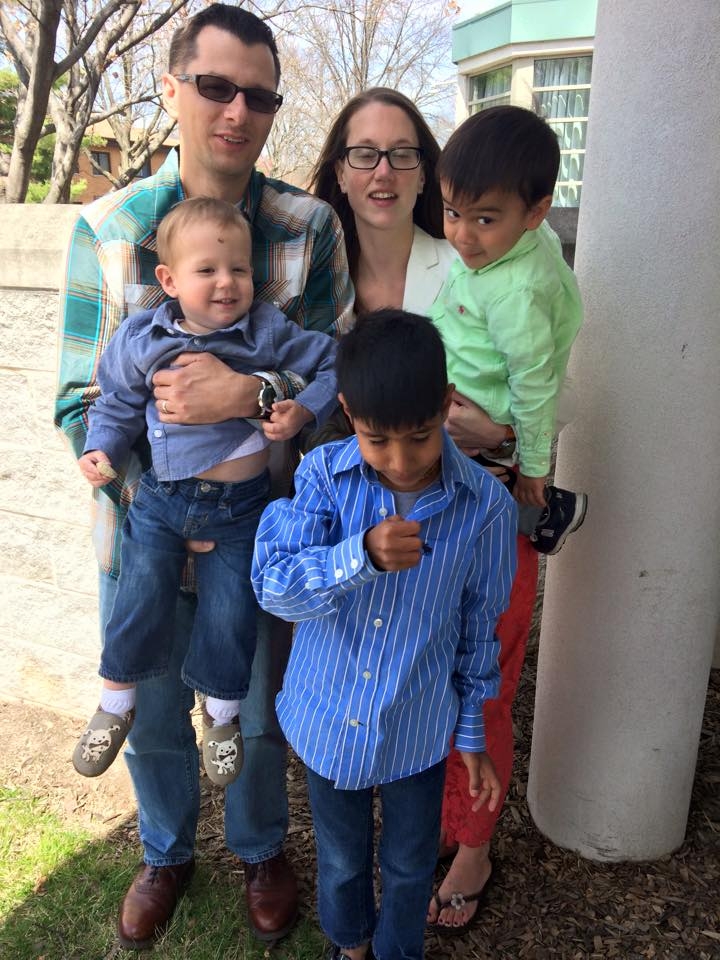 Our family loves the movement and would love for you to join us. Learn more about Forget the Frock.
Create Hope Cuffs
An online friend of mine has started a business of designing and creating unique bracelet cuffs. She offered me one and asked what I would want on it, as personalization is part of her business.
I knew instantly.
When Nasko was at home, I would grow frustrated with his seeming lack of progress. His behaviors would revert and I would feel hopeless. One night, I decided to add up the number of days our sweet boy lived before he came into our safe and nurturing home.
One thousand nine hundred and ninety-five.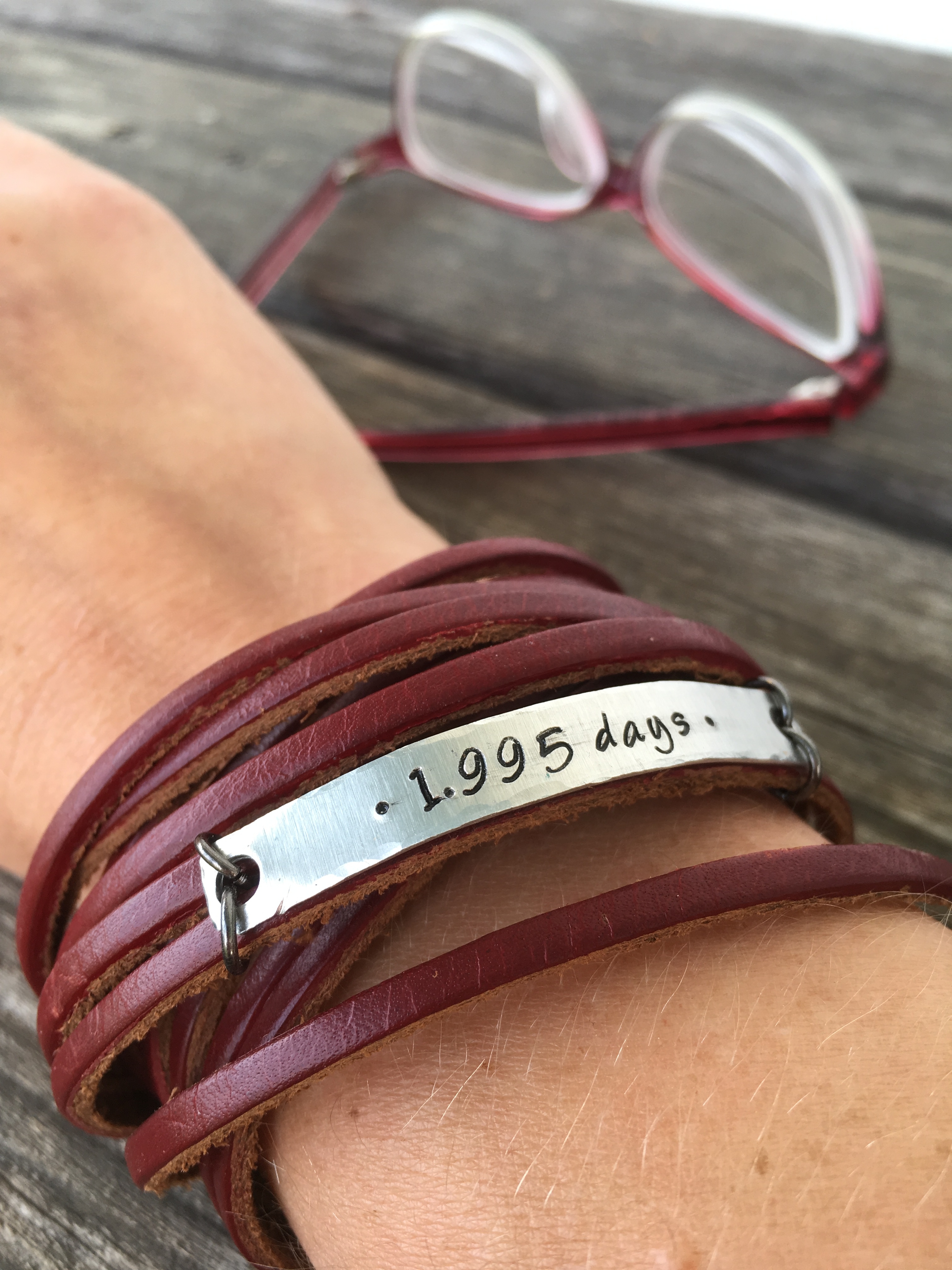 That's what we were undoing with every act of discipline or unconditional love. When he rejected our hugs or ignored our rules, I trained my mind to return to that number.
1,995 days.
That's how long he was treated poorly and did not know the love of a mother. Those are the days we are redeeming.
Danielle wants to honor all of those who have children who spent time in orphanages or foster care. Check out Create Hope Cuffs and use MOMENTS20 code for 20% percent off and order a cuff to remind you of the days you are redeeming. (You can also use the coupon for ANY phrase or cuff!)
P.S. This would make a great adoption gift for a mama!
P.P.S. Your purchase helps bring literacy to the people of rural Swaziland, Africa. LOVE.
The Happy Hour with Jamie Ivey
I first learned of Jamie Ivey seven or eight years ago as we were deep in the adoption process. I was searching for blogs to follow and mamas to learn from.
I've continued to follow Jamie through a variety of life stages, but she seems to have found her calling these days — podcasting!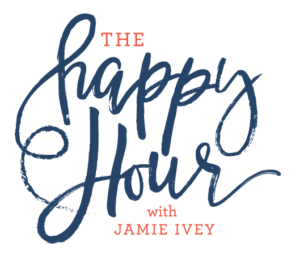 Her podcast is called, "The Happy Hour," and the premise is simple; Jamie brings on guests and shares their stories to encourage other women.
I look forward to her program every week as I love to learn what other women are doing with their God-given talents. I also get so many book recommendations from this podcast!
Fish in a Tree
Oh, my goodness. This book. It's a Young Adult book, but it shares a message of differences and inclusion that every adult needs to learn and relearn.
The main character, Ally, is a sixth grader who doesn't fit in at all. She has moved frequently, and on top of that, she can't read. The book follows her school-year journey to a diagnosis of dyslexia, but bigger yet, a discovery that we all have things that make us different.
The author, Lynda Hunt, without labeling or giving diagnoses, creates characters with signs of autism and ADHD. She also includes victims of abuse and racism.
I fell in love with Ally's substitute teacher and his unique ways of bringing a class of difference together. Every educator could learn from his example.
Fitness Blender
Chance and I decided we probably need to start working out... We've both gained a little weight through our stressful changes with Nasko, so, you know, it was time.
A couple years ago (probably when I should have started working out) my friend Sarah turned me onto a couple on YouTube. They have a channel where they share high-quality fitness videos. The couple is honestly adorable (especially as they bicker) and they seem so real.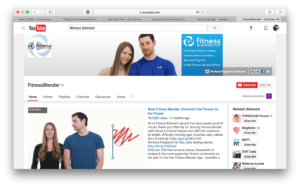 They make working out not so awful.
I still feel like I'm dying though.
But check them out. Misery loves company.
So, how about you? What are your favorite things in your life right now?