Farmhouse Renovation, Before and After Photos - The Playroom
The playroom was the hardest room for me to redecorate when we inherited my family's 1885 farmhouse. This room has previously slept family members such as my great-grandparents, my mom, and my aunt. But most recently, it served as "the dormitory" – the place my cousins and I slept and played when we came to visit Grandma.
I made many memories in this room. It was difficult for me to picture it with completely different furniture and an entirely different purpose.
Also, there are four floor-to-ceiling windows, a built-in vanity, a radiator, and a closet – there's not all that much wall space left!
Thankfully, with the help of a designer, we have created a perfect playroom for my rambunctious boys.
The before/after photos: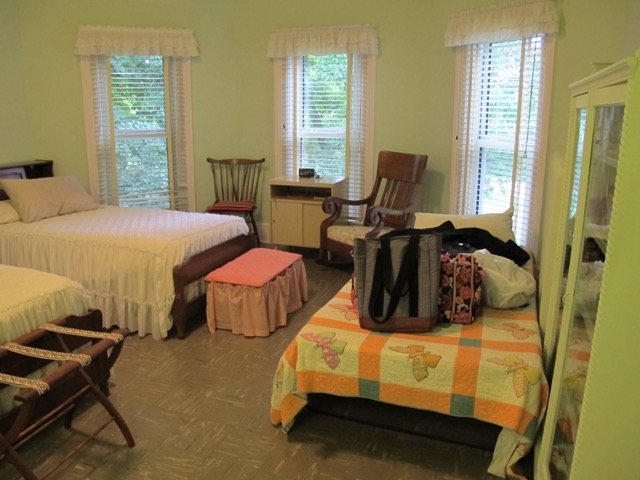 This picture showcases three of the windows in the room. These windows form the polygonal tower that is common in a Queen Anne Victorian style home.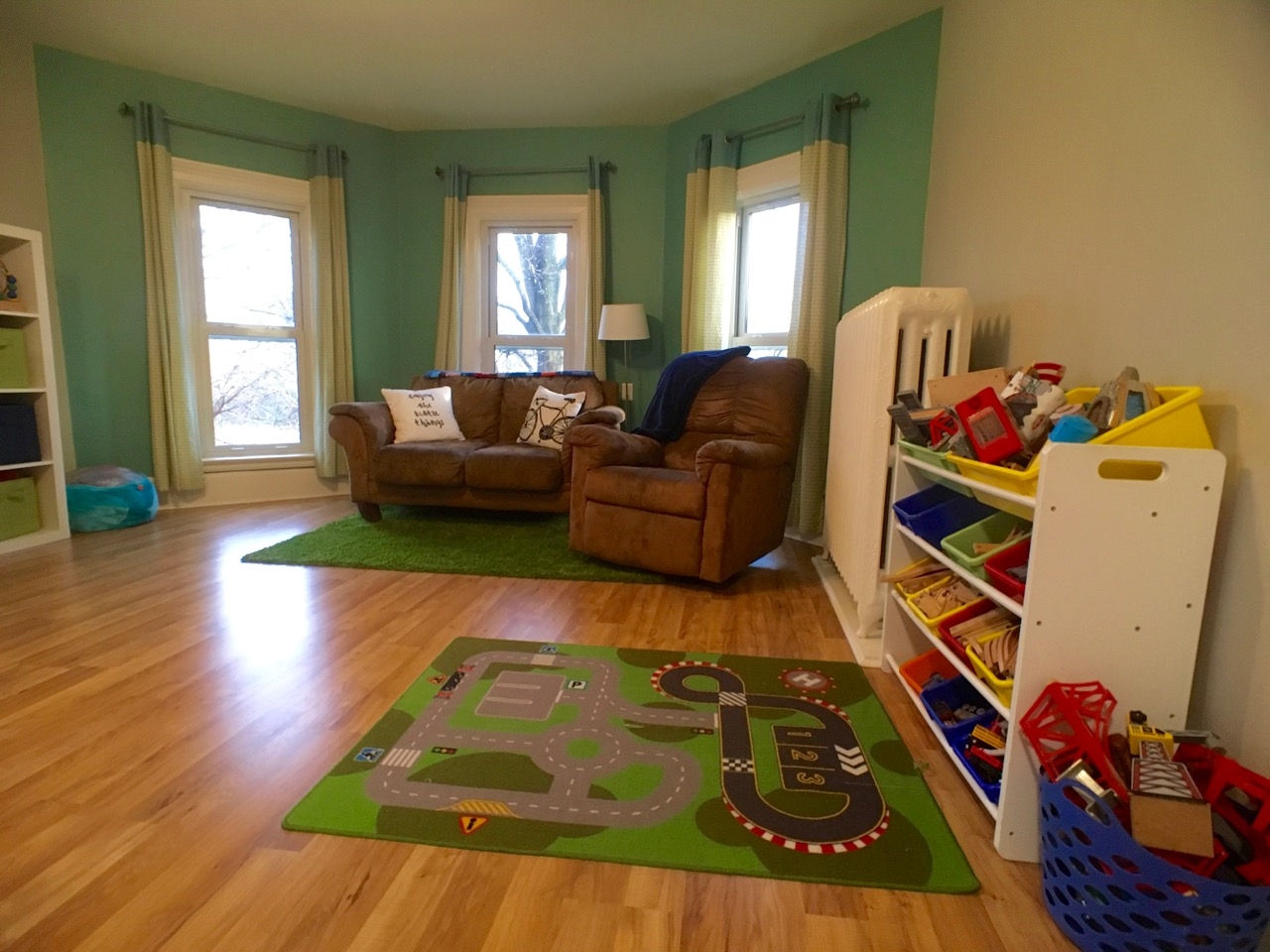 Now that triangular section of the room holds a loveseat and recliner – in case any adults might want to visit a room FULL of toys.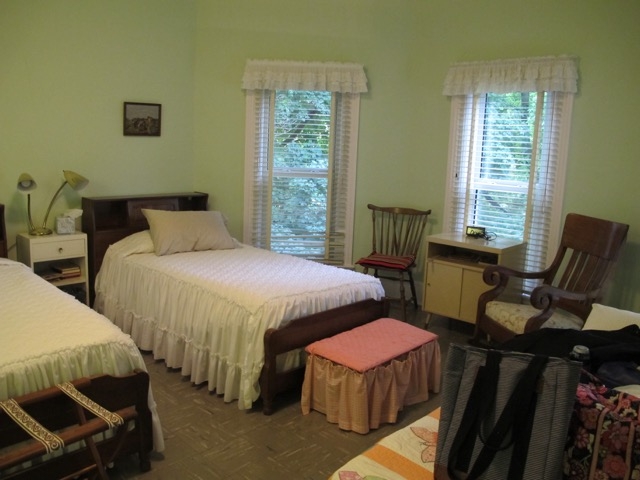 My goal with this room was to make it cozy, inviting, organized, and fun.
We achieved these goals by including comfy seating, painting the walls with bright colors, sectioning off portions of the room for different activities, and including more bold decor throughout the space!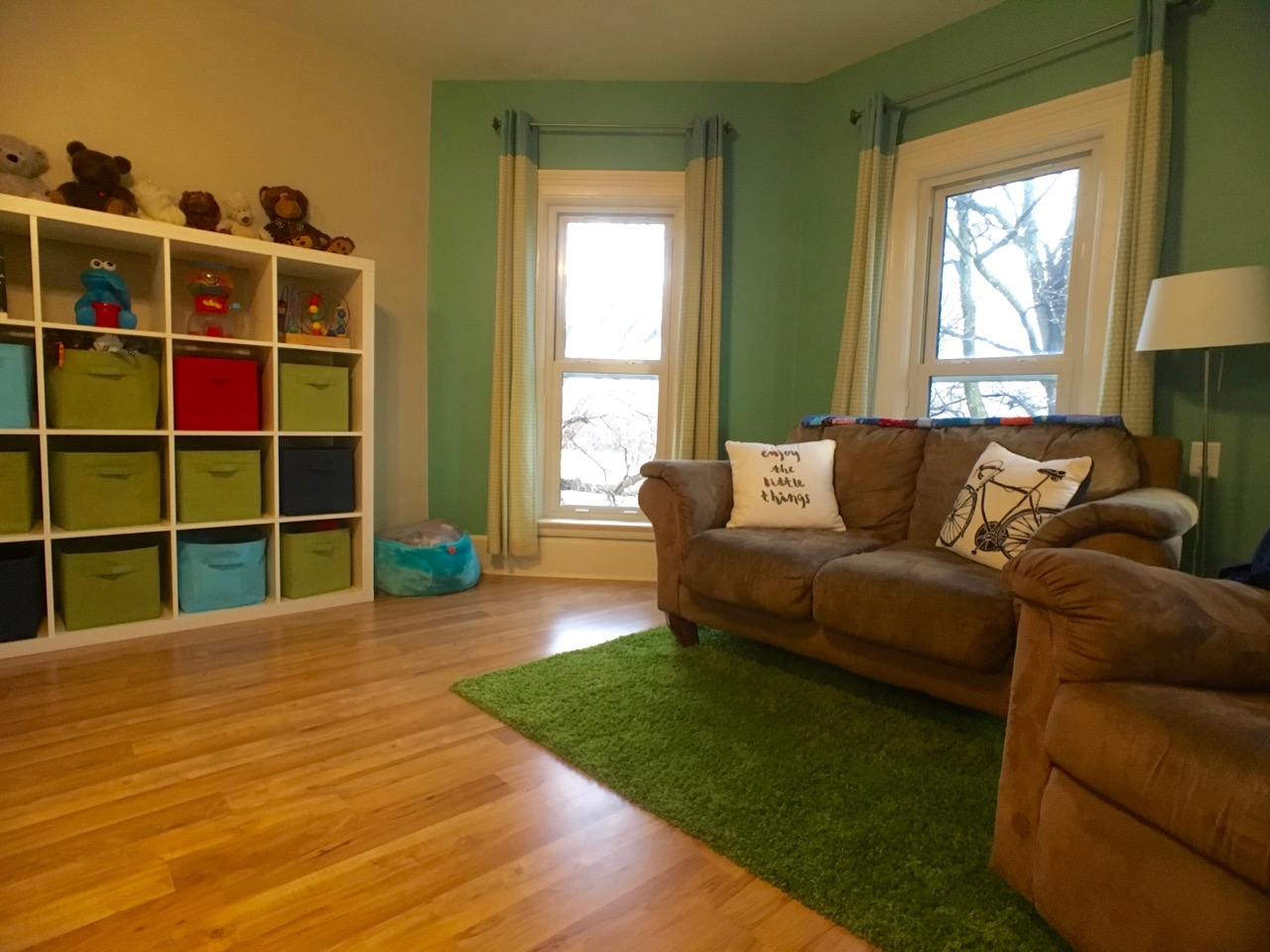 (I mean, where else could I decorate with a rug that resembles grass?!)
Somehow I did not get a "before" photo of this corner, but with the sensory swing and the wall of children's books, the "after" photo is worth sharing!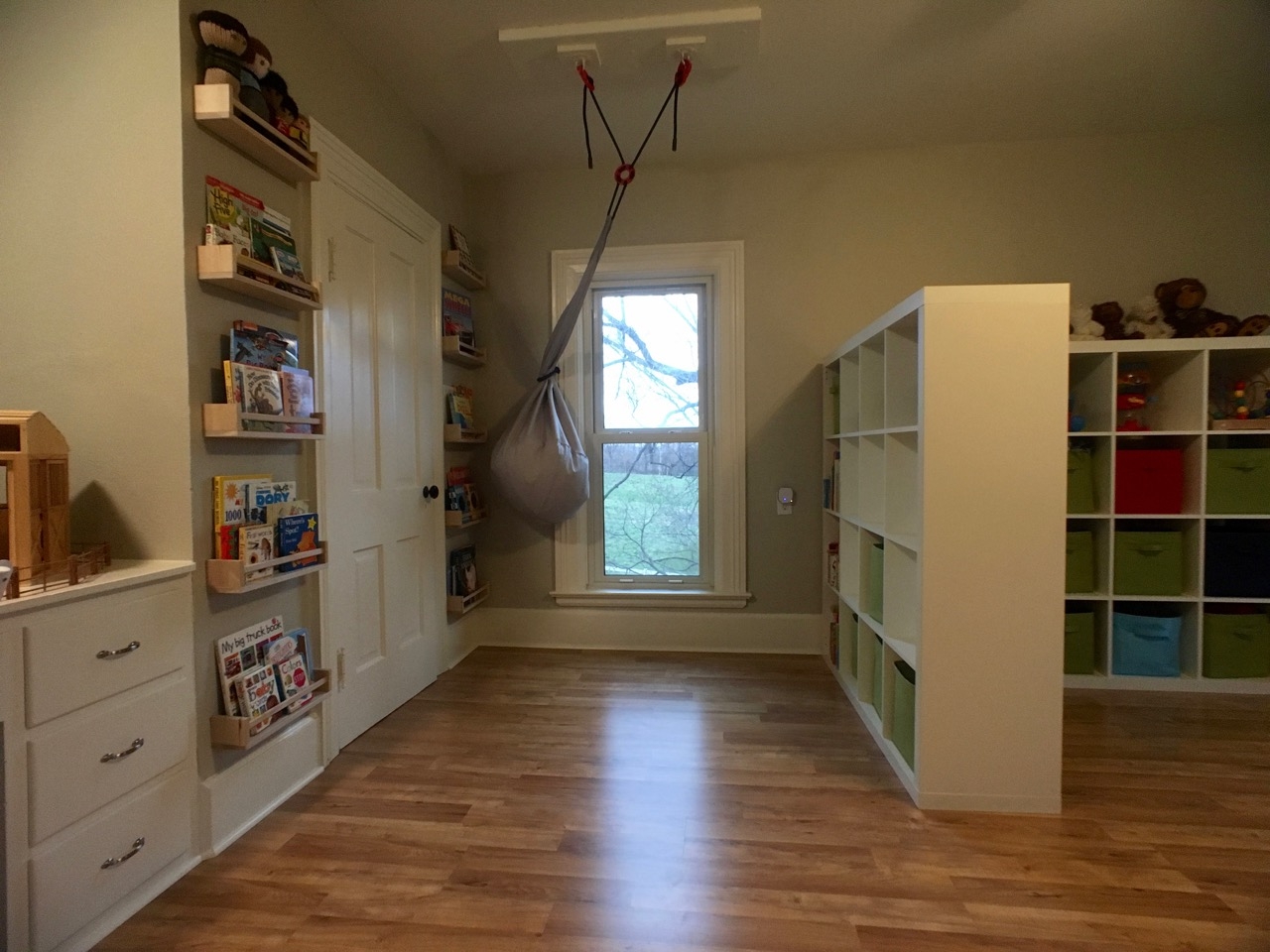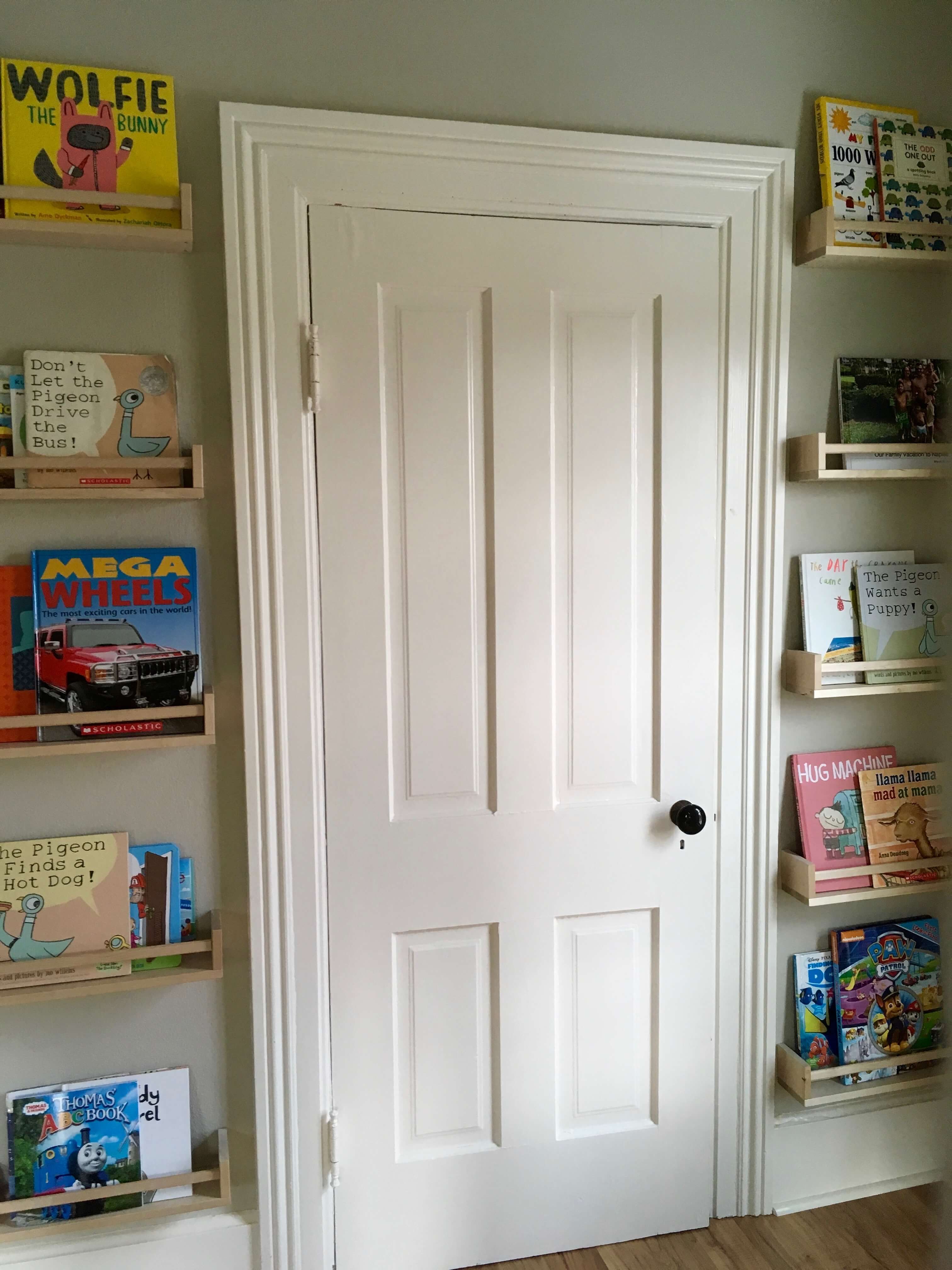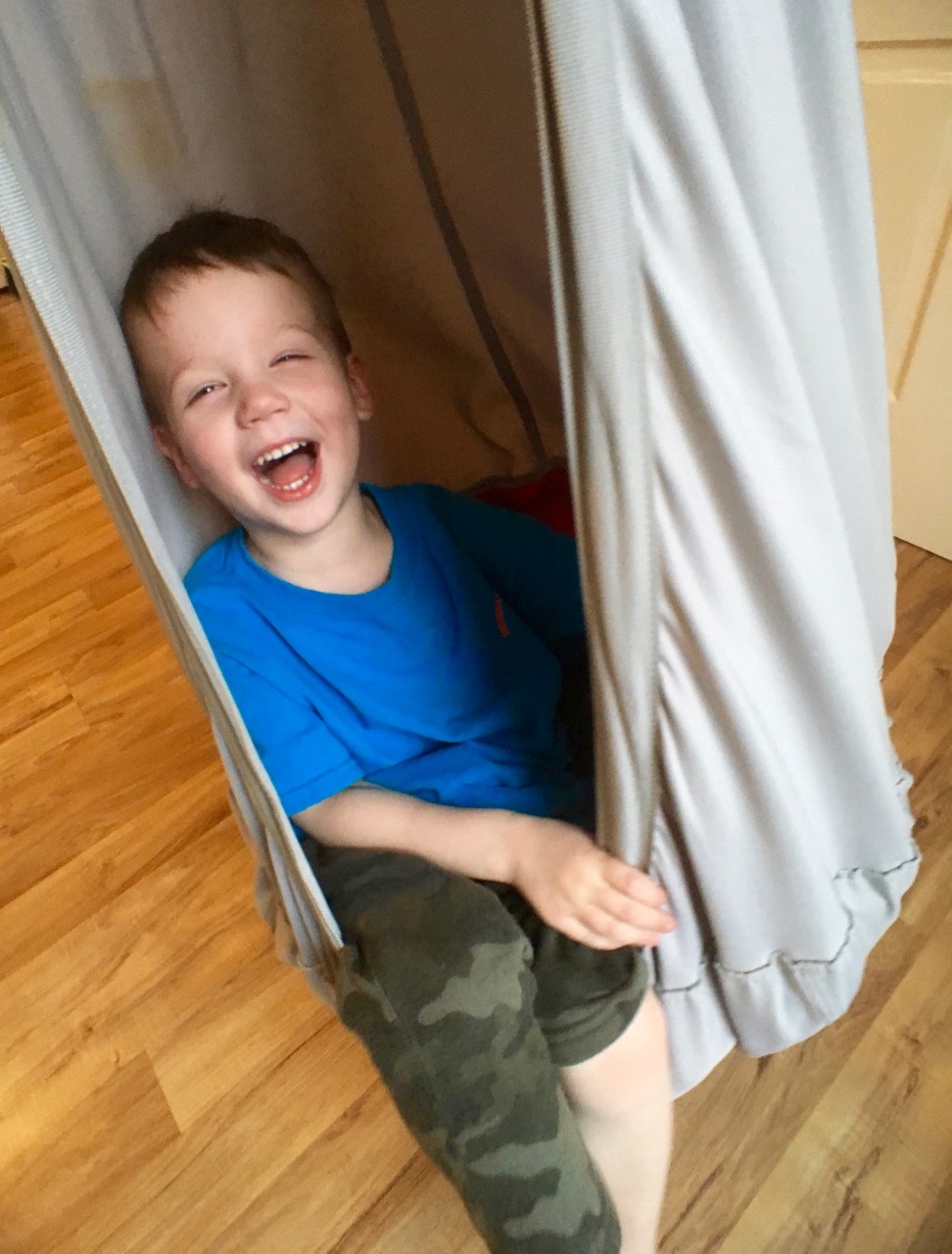 This vanity was left from when my mother and aunt were little girls. I loved it, but it just didn't make much sense for all my little boys!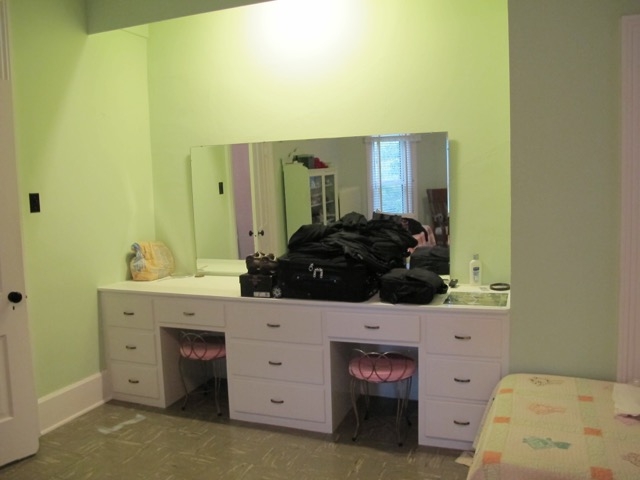 With a few alterations, it has become a desk and play surface!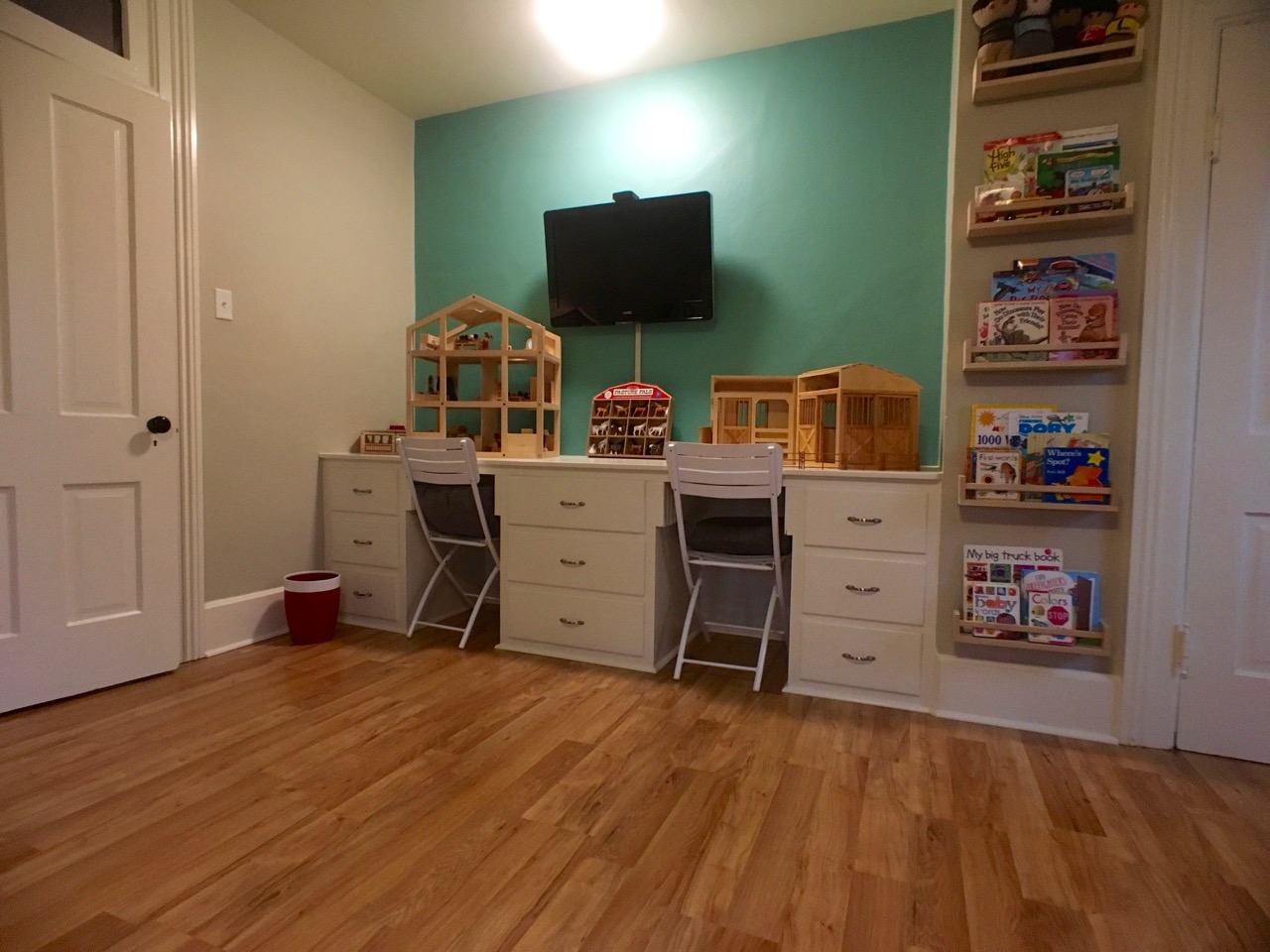 The surface is perfect for puzzles and farm animals!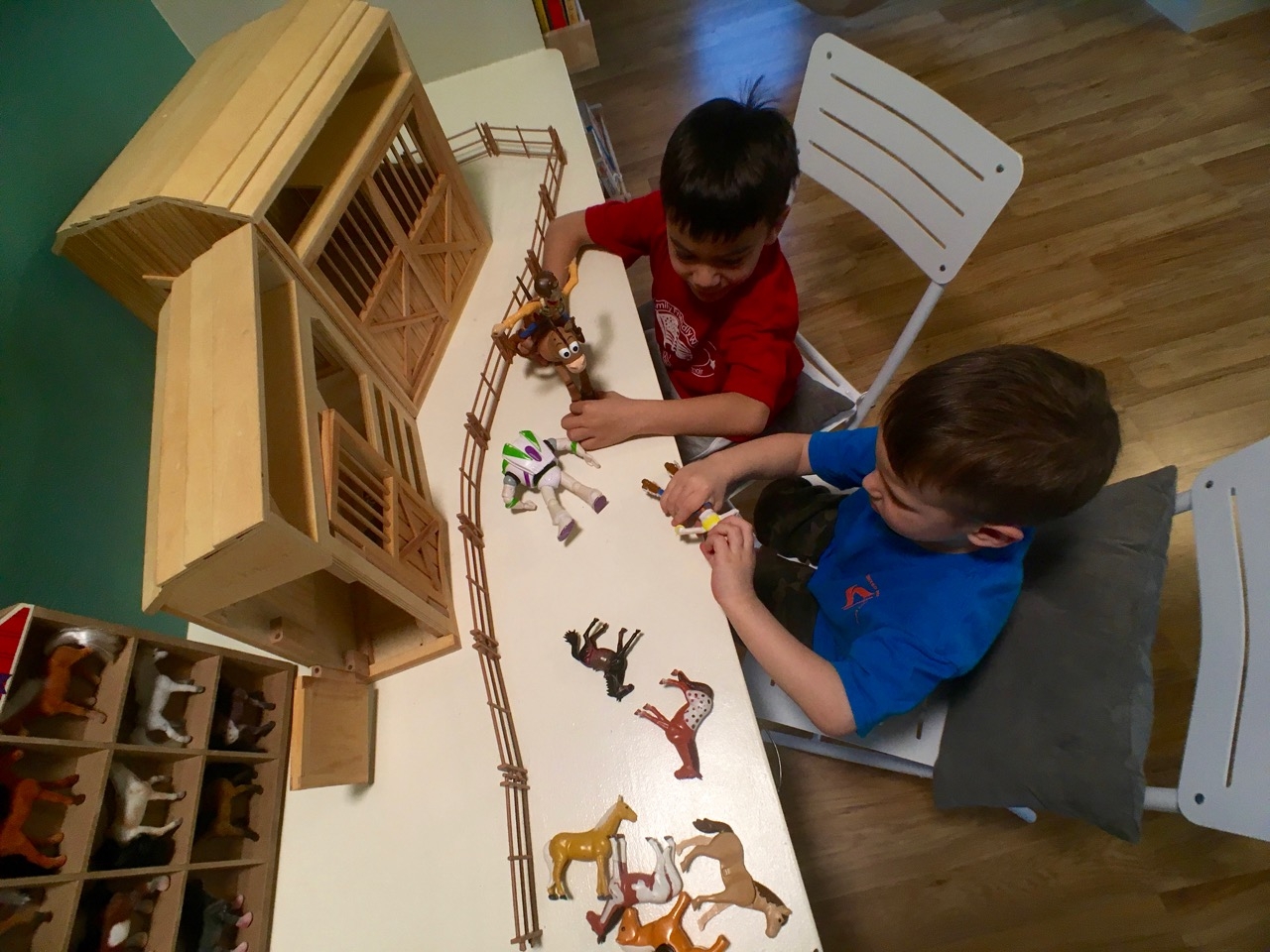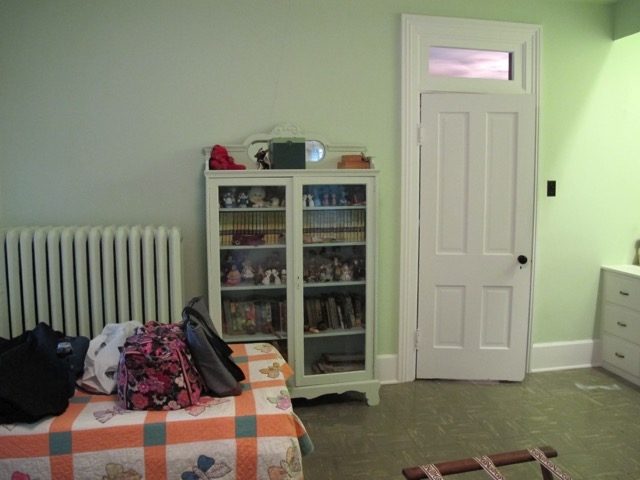 The bookcase between the radiator and the door held many of the treasures I remember playing with as a child.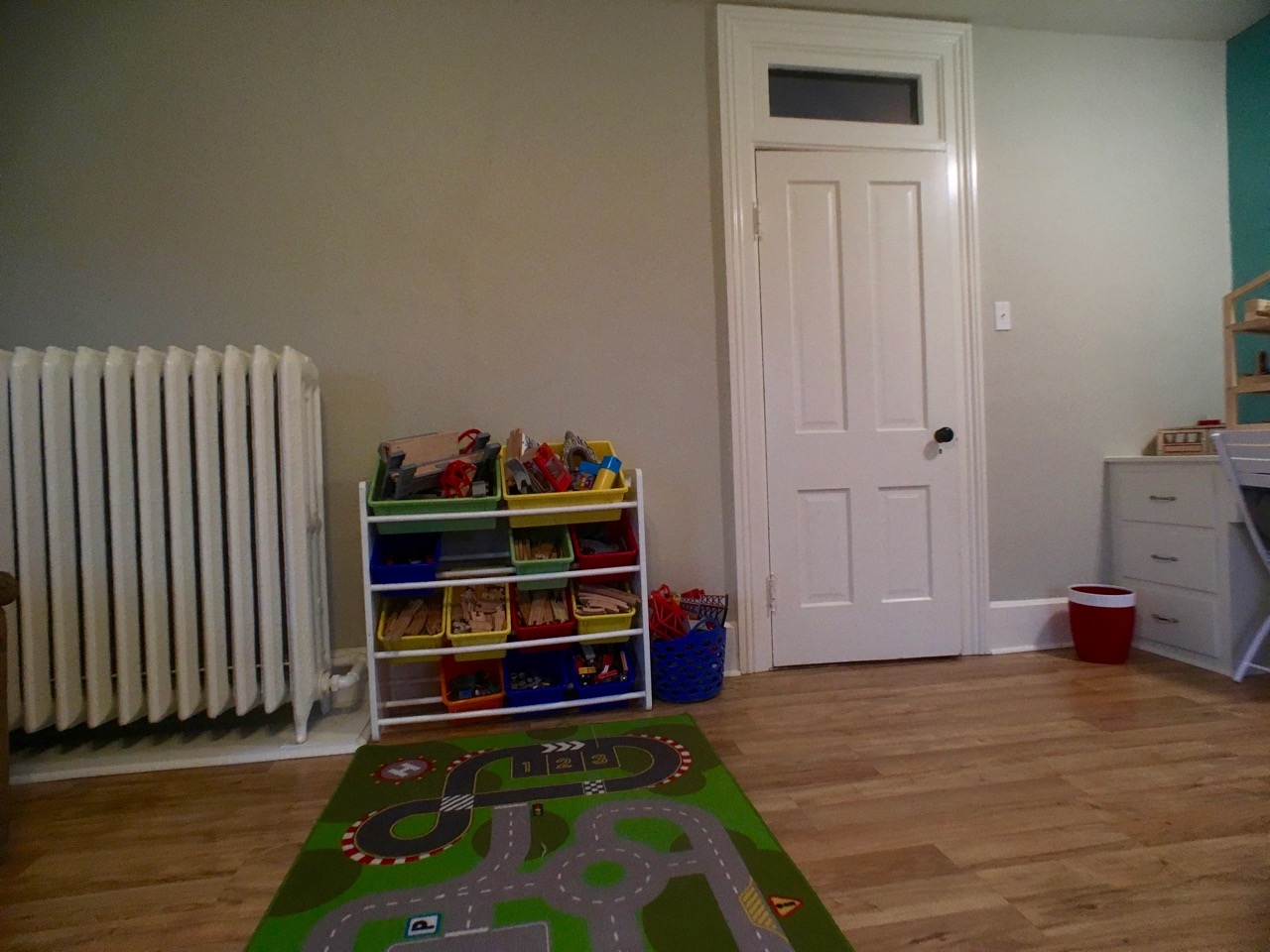 That same location now holds Louis', Edward's, and Nasko's treasures.
We chose to redo the flooring (the previous floor had many cracked tiles) but we wanted to maintain a smooth playing surface. Louis LOVES to build wooden train tracks that cover the entire room or race his Hot Wheels on the wood floor.
To prove this point, I leave you with a photo of the room on a more typical day (not on a day when I was taking fancy-schmancy photos for my blog!):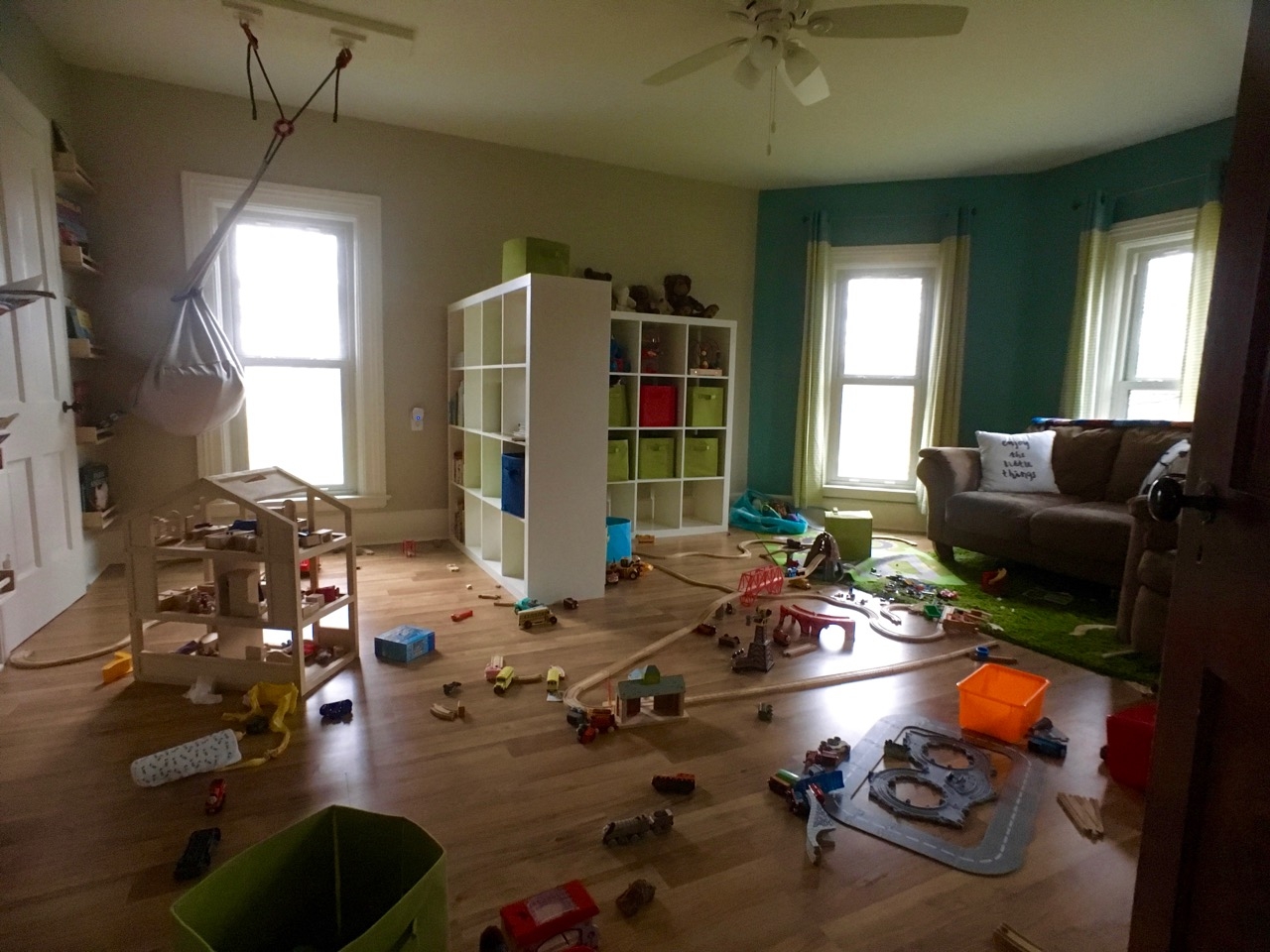 My sweet little family has already enjoyed hours of play in this room. We have many more hours to come...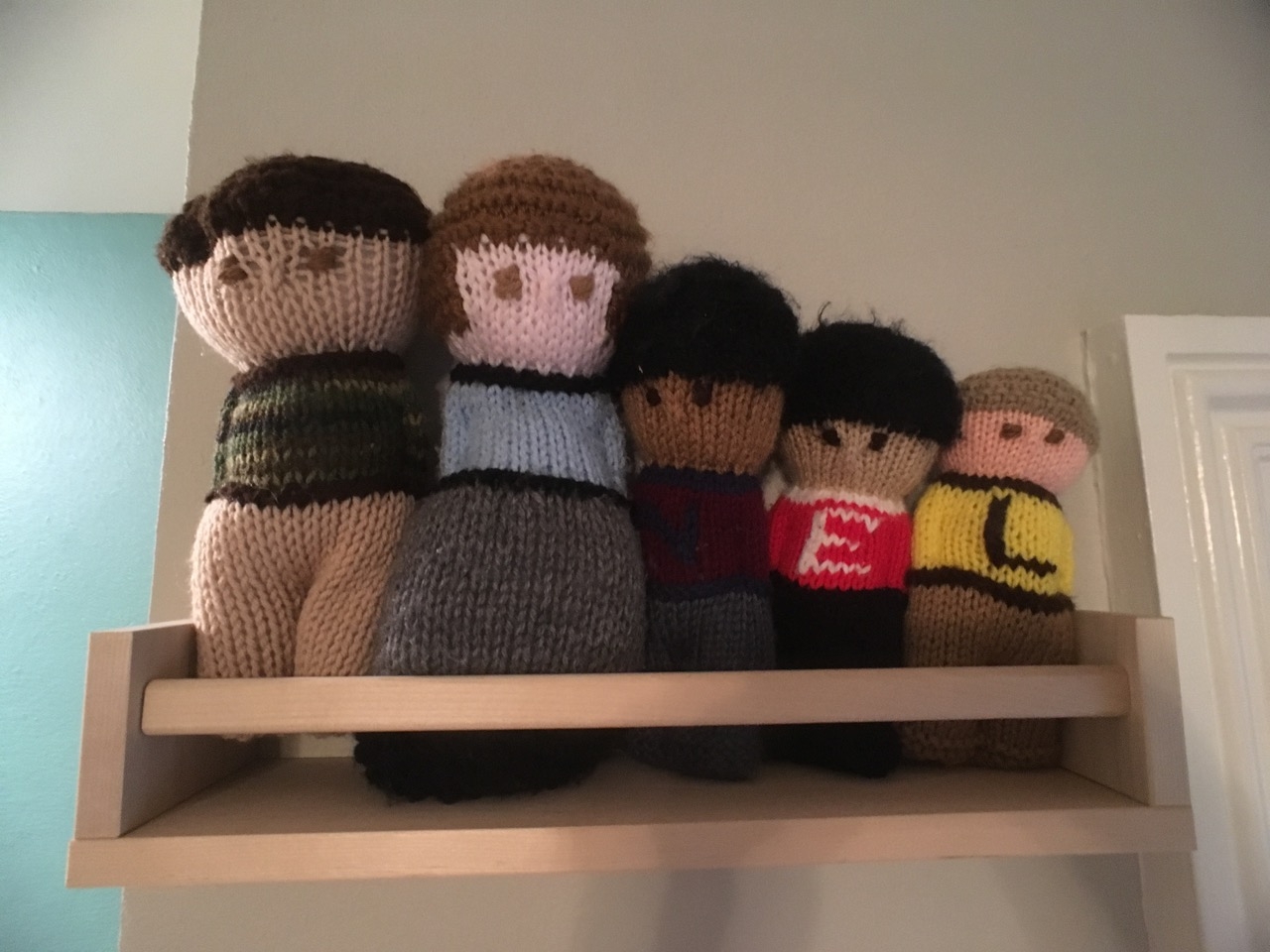 To read more about the farmhouse my family inherited and renovated, click here. Other rooms I have written about are found here: