Farmhouse Renovation, Before and After Photos - Nasko's Room
When we moved into the farmhouse last May, we knew Nasko would not be at home much longer. We were actively seeking placement for him as his behaviors spiraled out of control. But he is our son, and he would still have a room in our home.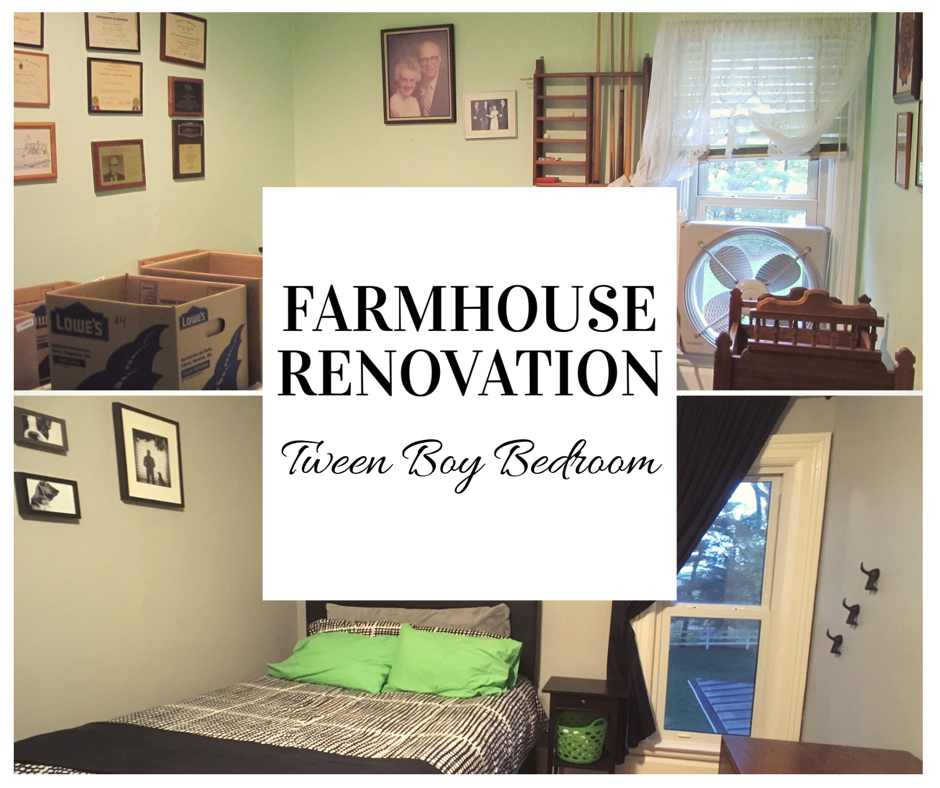 His bedroom is actually part of the original servant's quarters (more on that with the next house post). His bedroom is significantly smaller than the other upstairs bedrooms because part of it was closed off when indoor plumbing was added!
As we were renovating the farmhouse, we asked Nasko which bedroom he wanted. He first chose what is now the playroom, but since we shot that idea down, he then moved on to this room. He took great pride in being able to choose his own bedroom.
On to the before photos! It's nearly impossible for me to believe we used to play pool in this room!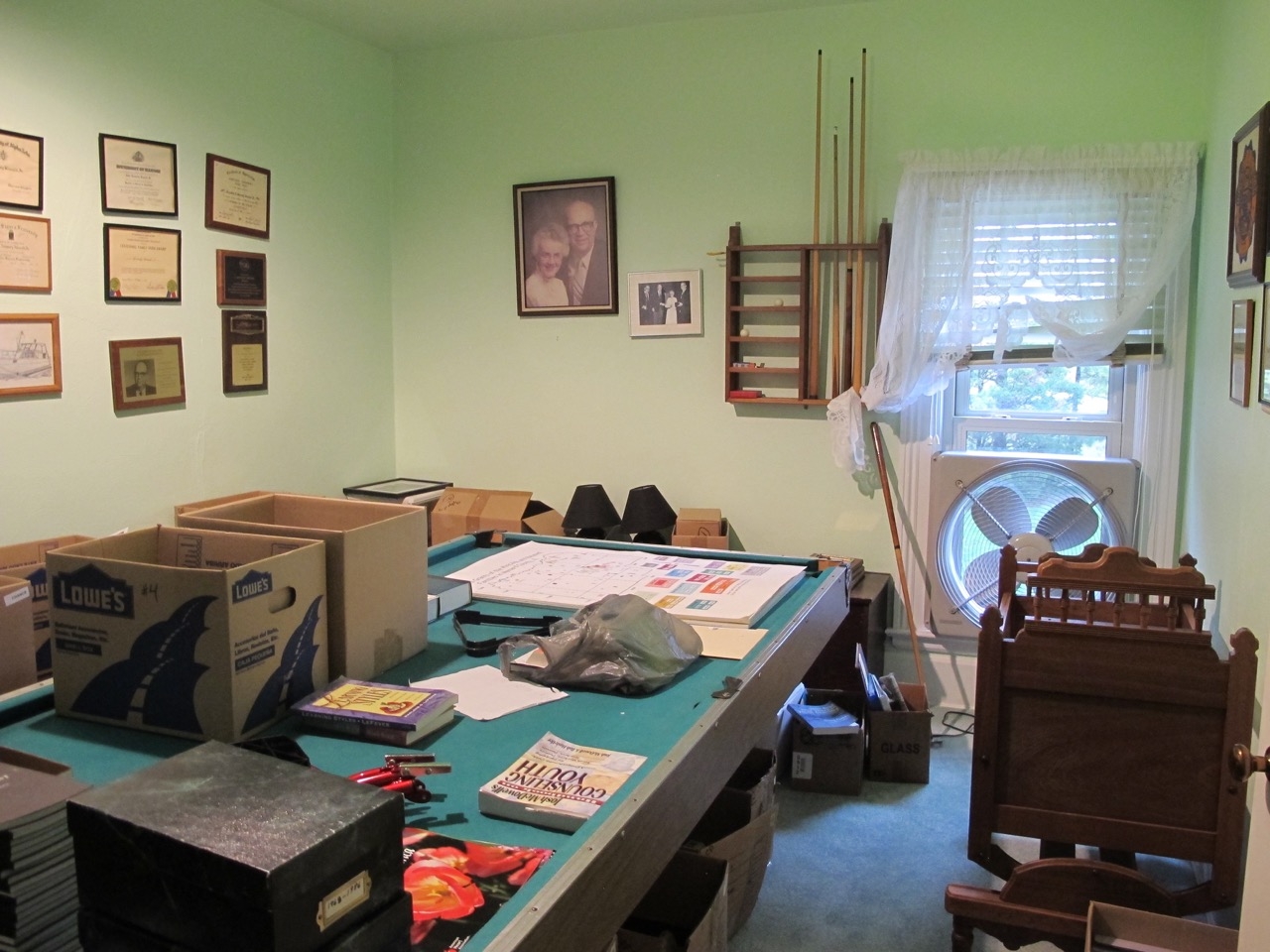 And now: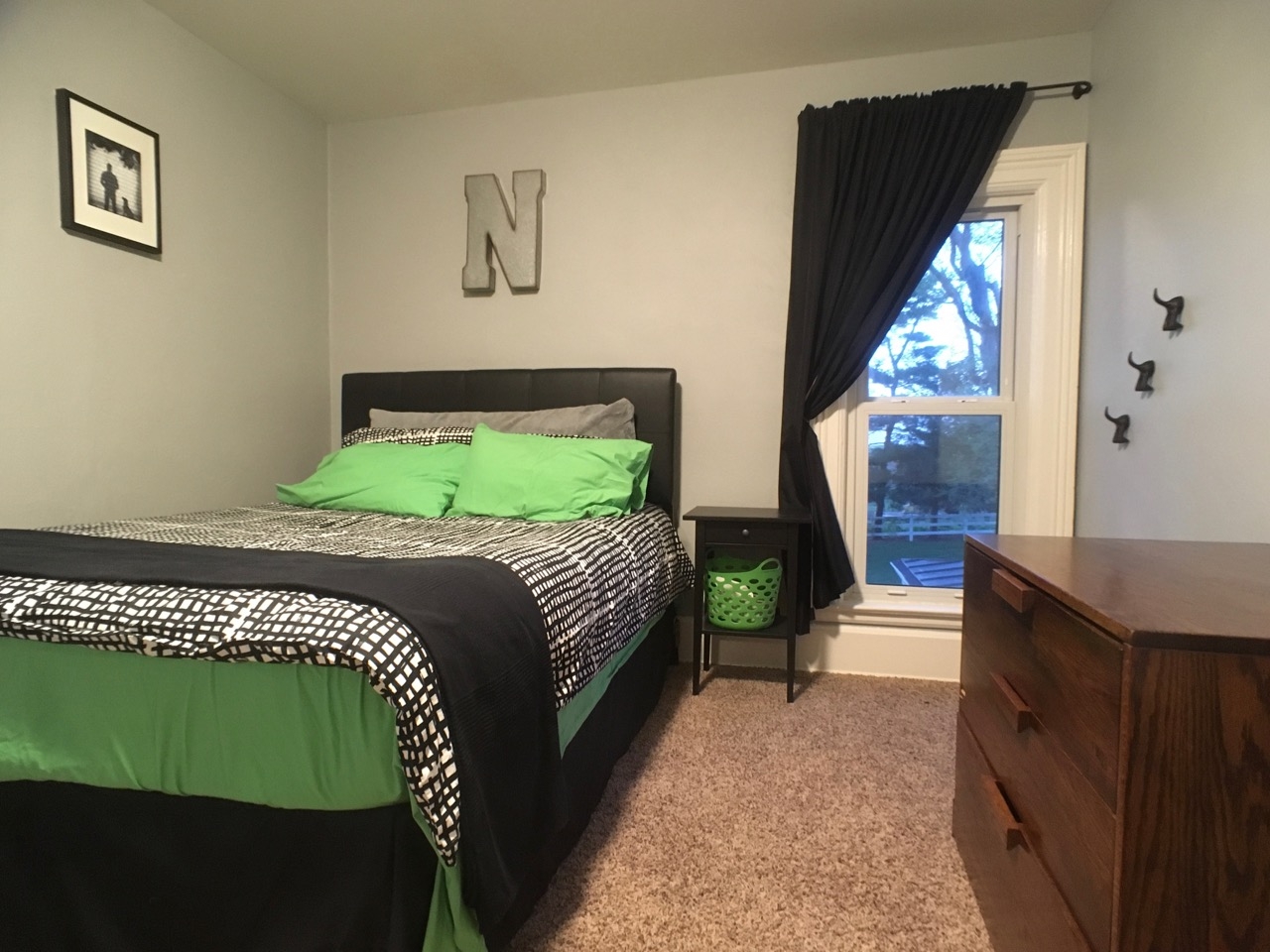 Decorating for a tween boy isn't the easiest thing in the world. Add in the fact that Nasko behaves more like a preschooler, but desires the freedom of an older child.
I think though, with the black, white, and green, I was able to capture his personality well. I also kept in mind his love of dogs.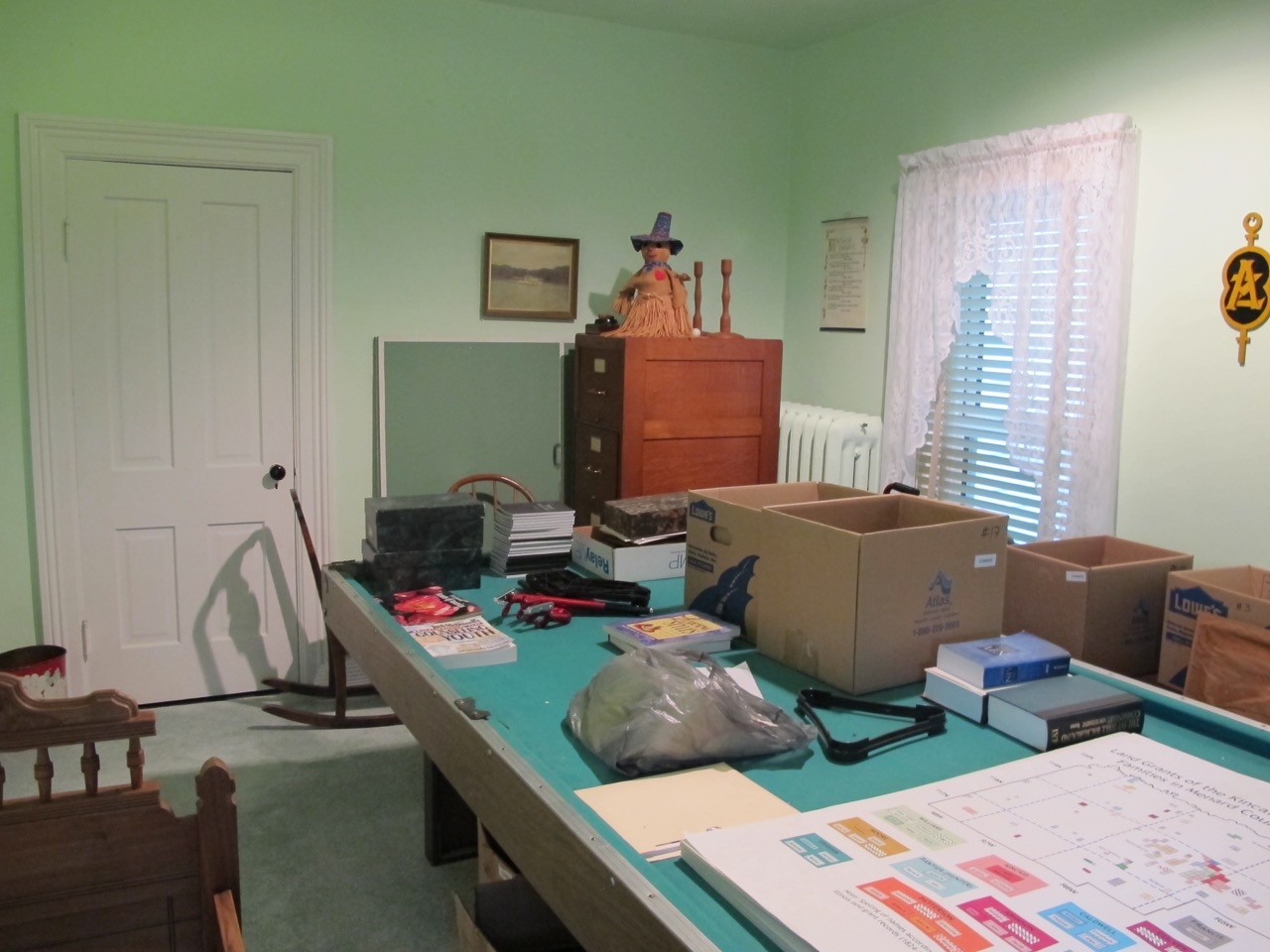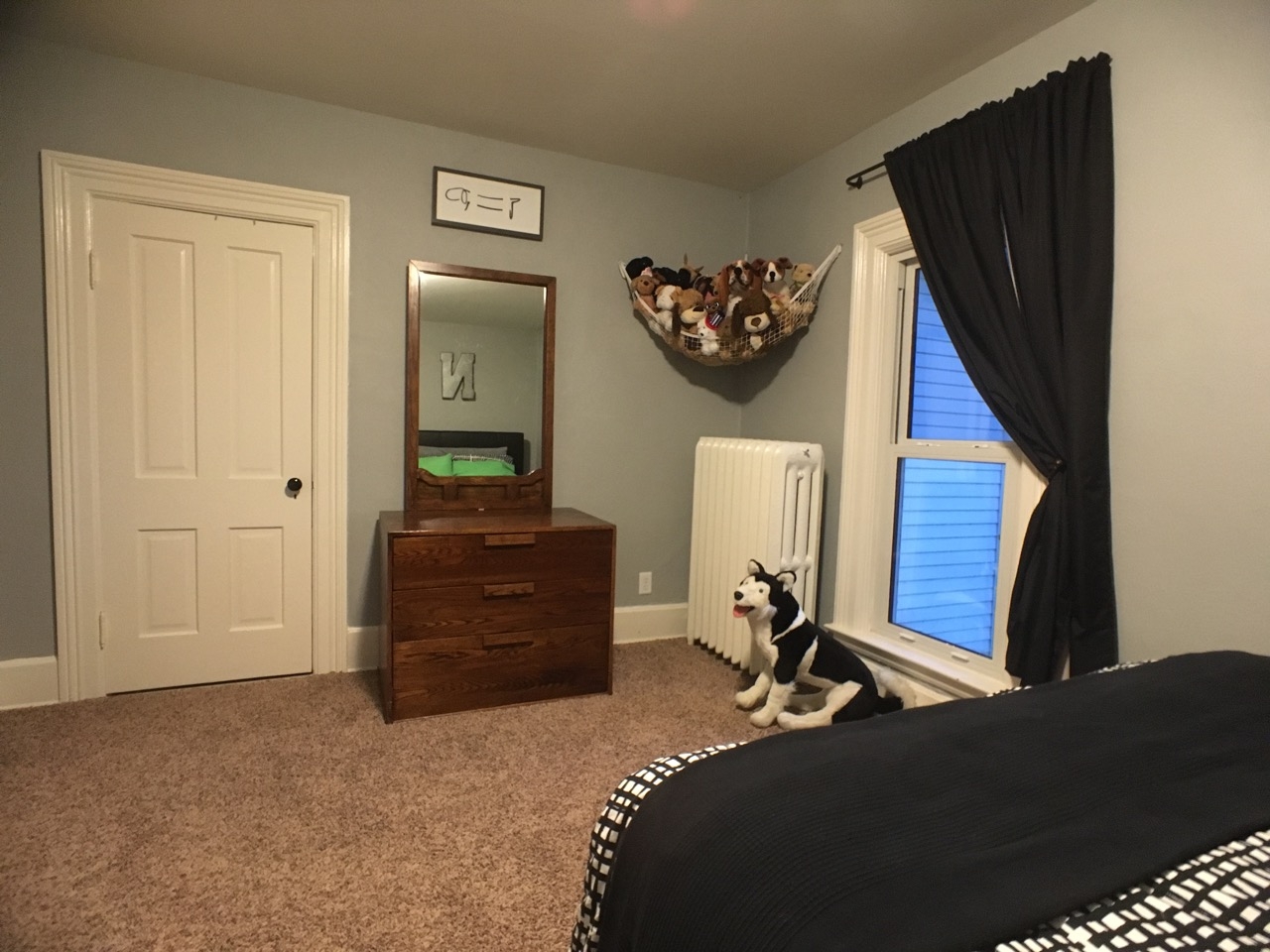 His bedroom was used as an office, several years ago. And before that, it was part of the servant's quarters - which have a separate back staircase.
Now it houses Nasko's stuffed dog collection.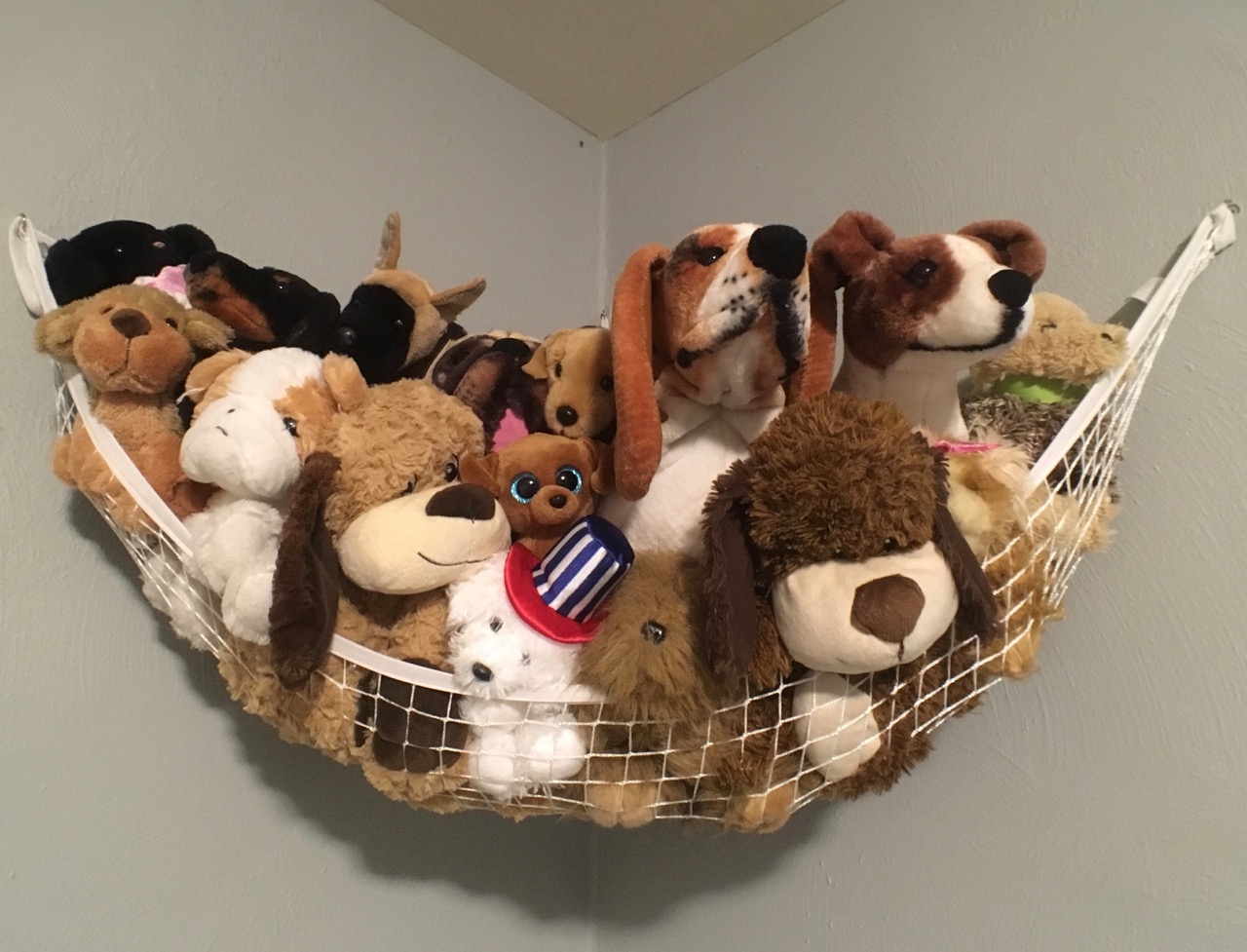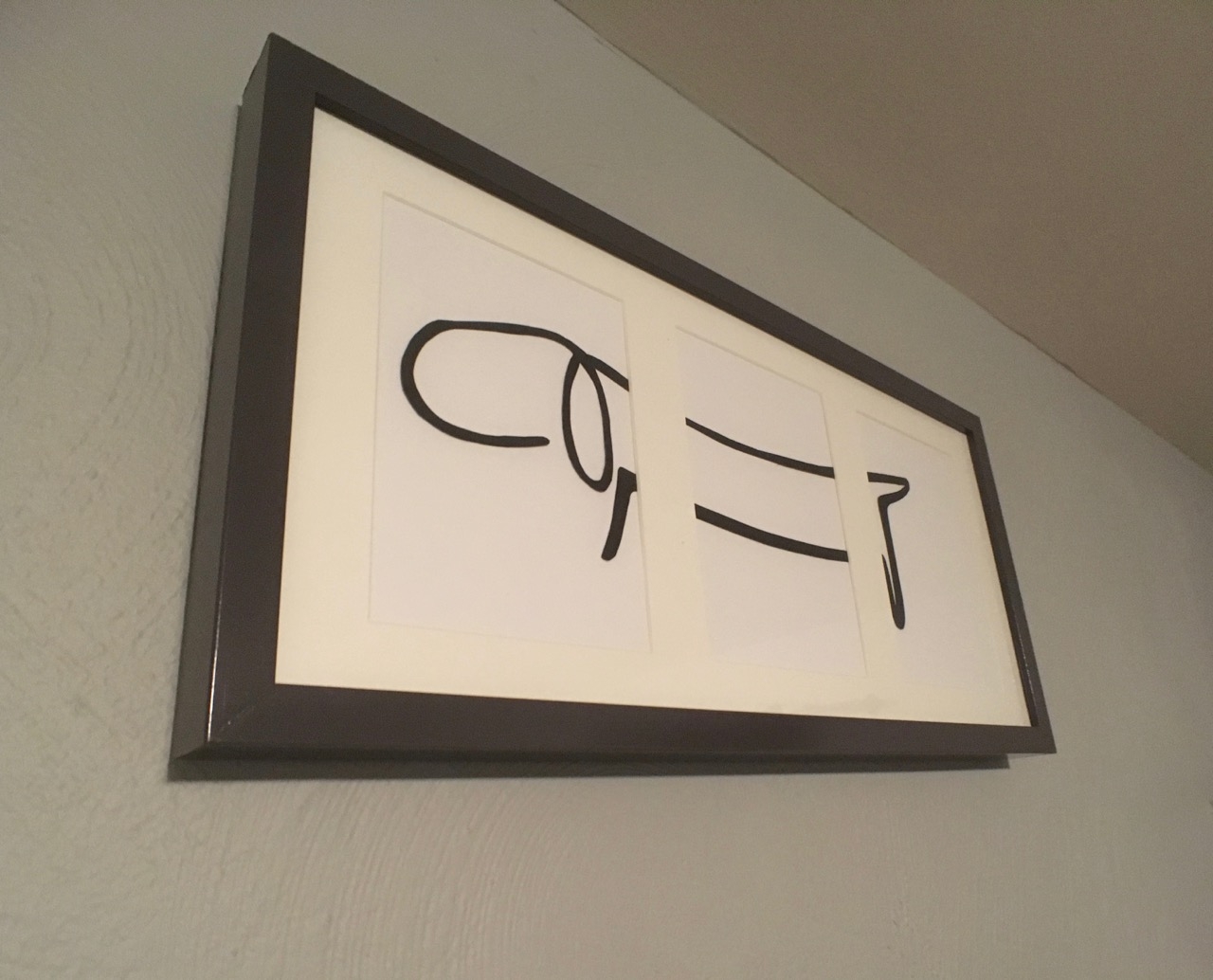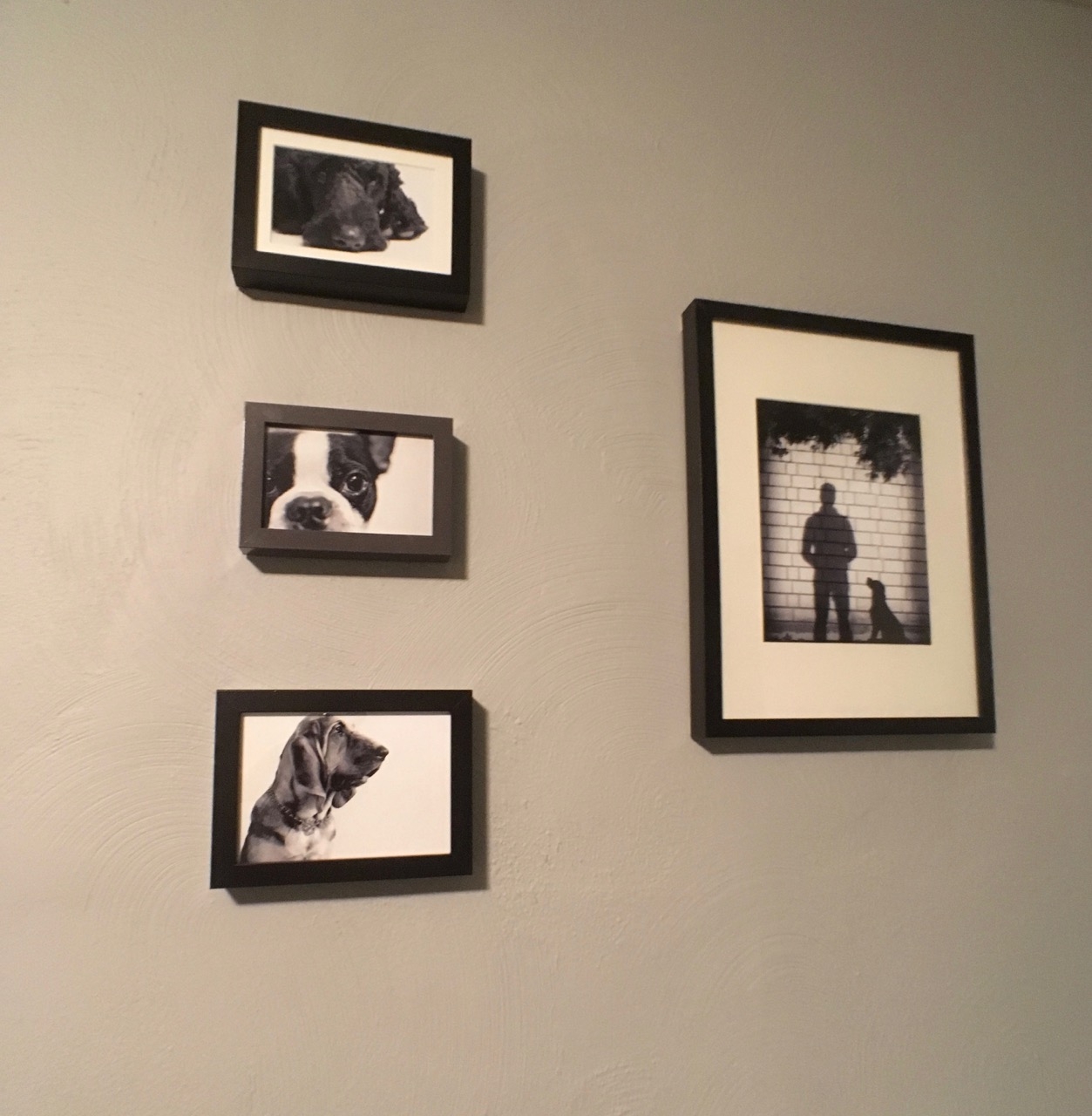 When Nasko was accepted to his group home, we attempted to make his bedroom there reflect his bedroom here: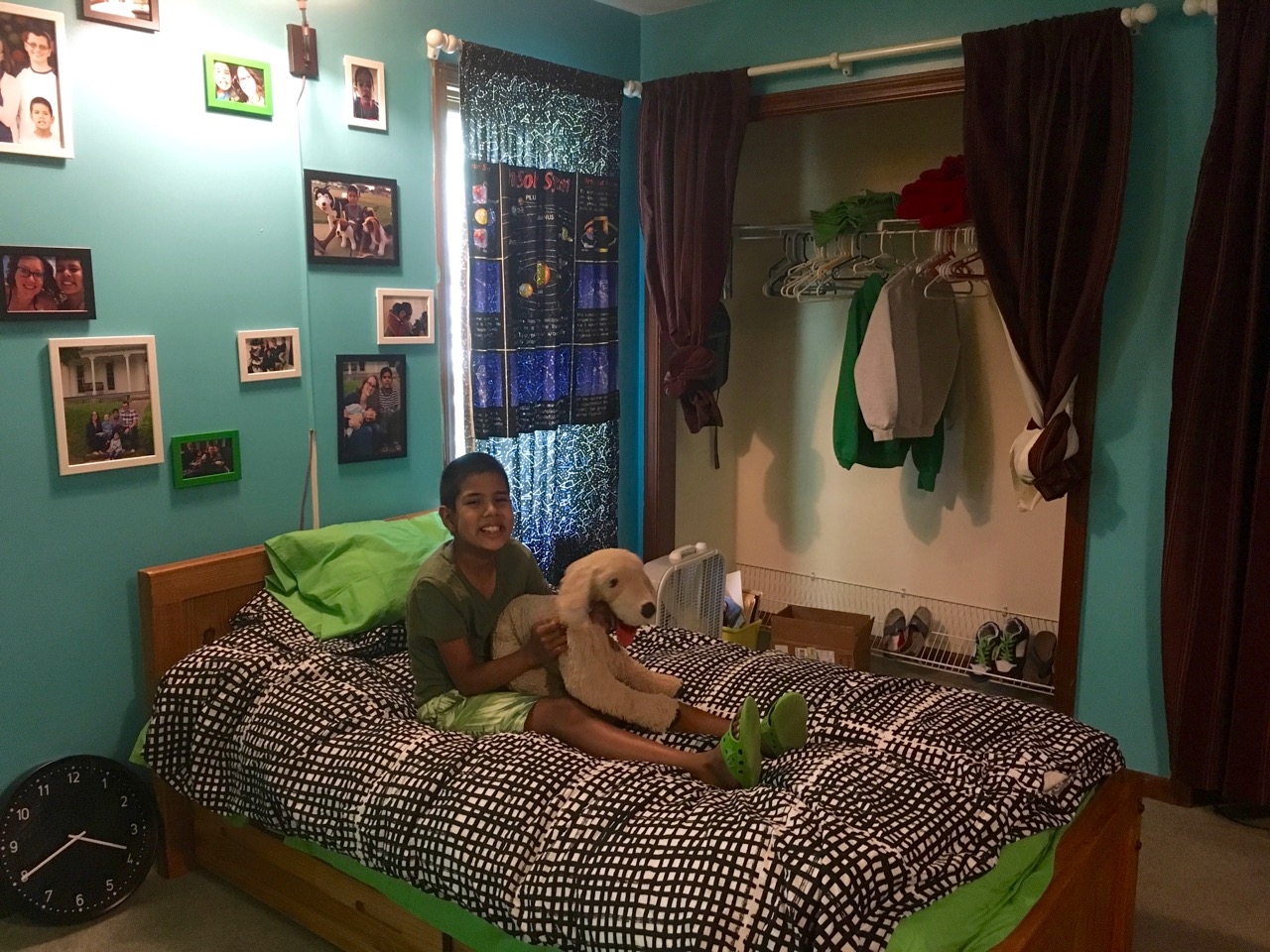 We wanted the transition to be smooth and the decor to be homey.
As you can see, he left many of his stuffed dogs behind, but also brought part of his collection with him! That boy is serious about his toy dogs!
And the final element of Nasko's bedroom that always makes guests giggle -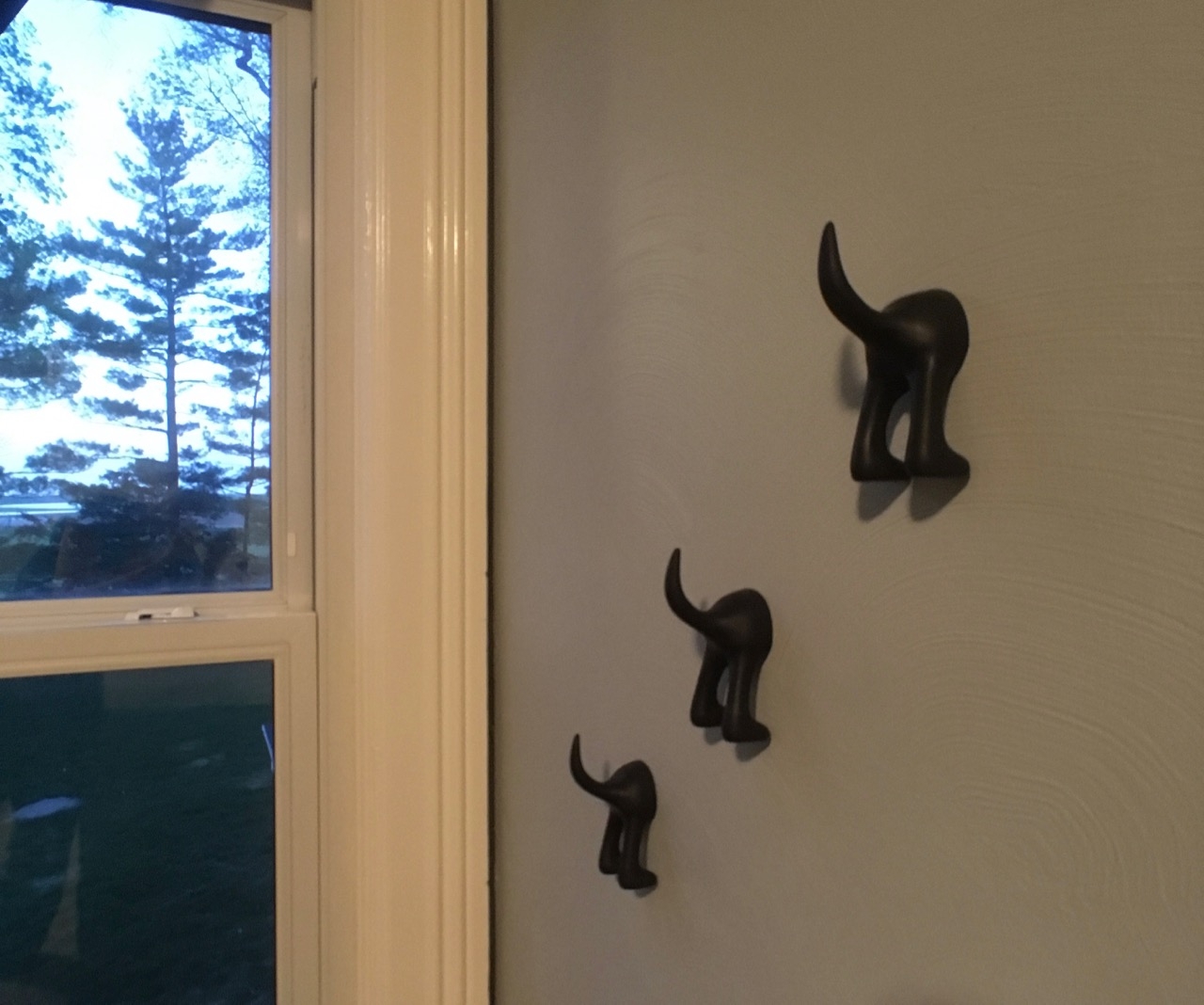 Doggie tail hooks!
We continue to pray that Nasko's behavior would calm and he would be able to return home to us. But for now, his toy dogs and his bedroom are waiting patiently.
[In case you missed my other before and after posts, I've written about Louis' room, Edward's room, and the playroom so far!]