Keeping Perspective
My youngest sister-in-law is 18. When I met my husband, she was four. She got older (as apparently this phenomenon is known to happen). This year is her senior year of high school. She and her mom asked if I would be able to take Libby's senior photos. I jumped at the chance. I had new lenses for my phone, and I thought these pictures would be a great way to try them out.
So Libby came to our house on a Saturday last fall. She wanted pictures outside around our farm.
It was a blast. She was slightly different from my usual photography subjects – you know, she held still. My preschool-age sons don't quite get that concept, and our farm cats cooperate even less.
Libby even brought her long-time boyfriend and had me capture a few cute shots of them together. From my perspective – behind the lens – the pictures were turning out great. The lighting was ideal as the sun set, and the subjects, you know, were holding still. I felt like Libby's smiles were genuine and not forced. She seemed relaxed and was totally photogenic.
These pictures were simply going to be perfect.
I could see the finished products in my mind's eye. As I was snapping pictures, I couldn't stop thinking about the end result.
After the photo and modeling session, I edited the pictures and started showing them off. Sure enough, they were well-received. They looked great, even despite my being an amateur.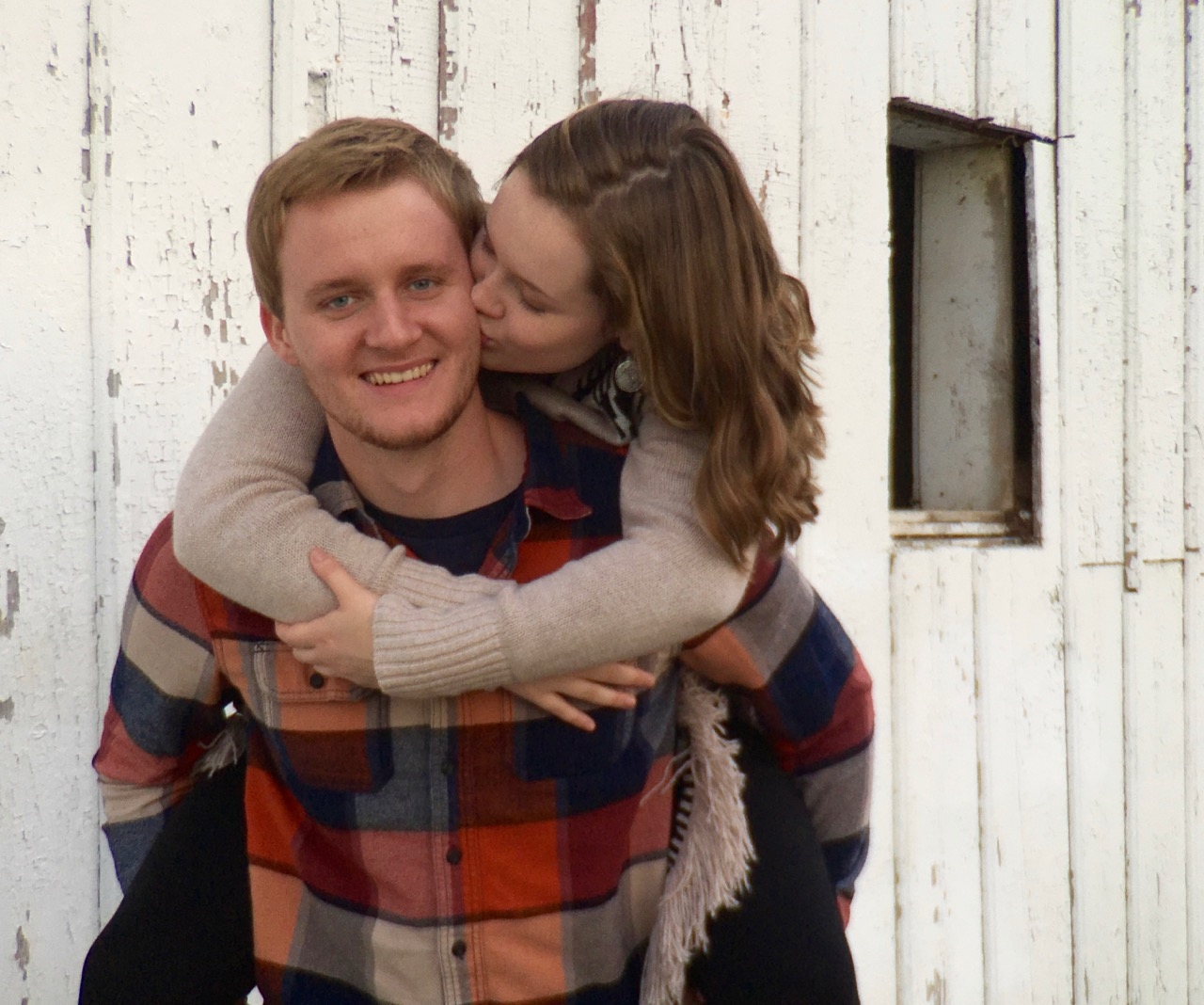 One day, I showed a few of the shots to our babysitter/mother's helper, who had been present the day I took Libby's pictures.
I flipped through the pictures and eventually got to the one of Libby and her cute boyfriend. Our babysitter started giggling. I could not figure out why she was laughing! I thought it was a great picture!
Then our babysitter pulled out HER phone and told me to take a look. She had snapped a photo at the exact same time I took my photo.
But somehow, her perspective was a bit different.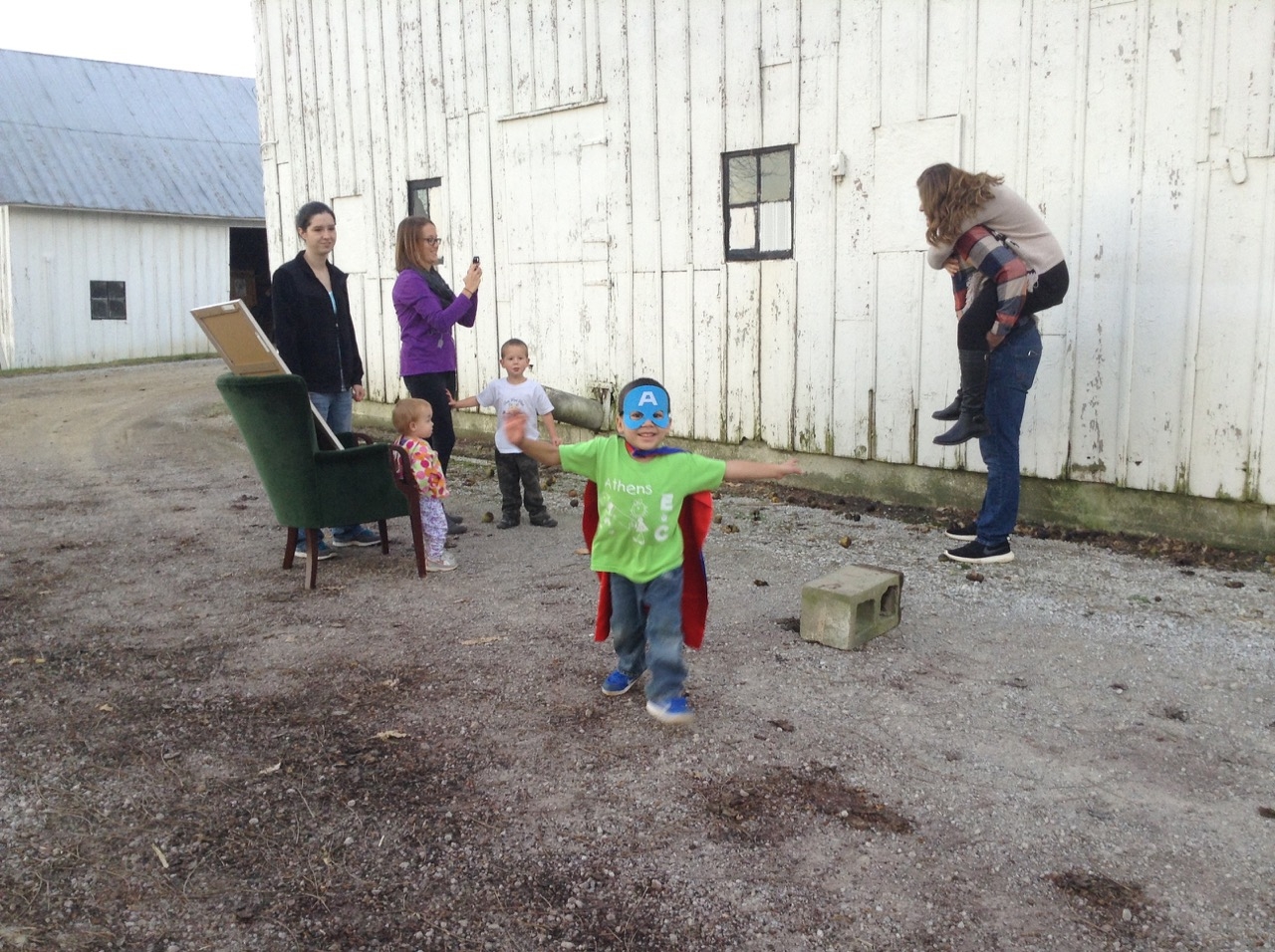 It wasn't just that the lighting was all wrong and that not everyone was looking in her direction; her photo captured the actual chaos of the moment of Liberty's photo.
As I was shooting Libby's photos, I was aware of the chaos around me, but I was completely focused on the final product – the end goal. I was stepping over kids (and apparently Captain America) and shouting to be heard by Libby, but I was hopeful of some really great senior pictures. The chaos was there, but I wasn't allowing it to ruin the moment or completely distract from my end goal.
I think this is true of how we as believers need to live our lives as well.
There's so much chaos, turmoil, and even suffering in our world. We feel like we need to shout to be heard over all the noise of destruction and distraction. But our eyes need to be so focused on the end goal. That final picture. Heaven.
In the midst of all our hard times here and the chaos of a world that disagrees with our beliefs, we must strive to keep our eyes lifted towards heaven. It's ok to notice that chaos around us, but it shouldn't dissuade our actions as we look towards our end goal. (Just like Captain America couldn't keep me from capturing Libby's smile!)
I pray this encourages you as the chaos of life seems to rise up around you. Remember to look to the finale. Keep the perspective of living with the goal of eternity.