I've decided I need a space to share the things I love with the people I love (you all!). Sometimes I receive products from different companies or I read a book I absolutely love, and I want to shout those from the rooftops. I promise you, I will not share anything I don't use myself or don't absolutely love.
On Fridays, I'm going to share five of my favorite things, starting right now: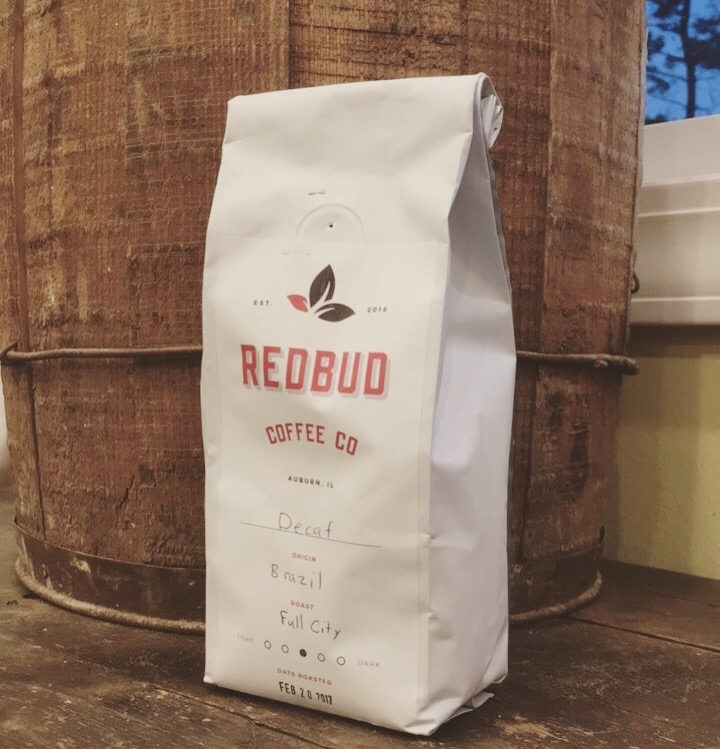 This is a brand new coffee brewing start-up here in my area, but they ship nationwide. If you live locally, they deliver the coffee TO YOUR DOORSTEP the very next day. Talk about fresh roasted deliciousness…
Check out this video for more info on what they are all about. 
The founders of the company are members of our church. They are donating part of their profits and in general just being awesome. I'd love if you'd support them as well!
2. Instagram Stories
This is going to sound totally stupid, but I am loving Instagram stories. If you're on that form of social media, you totally know what I am talking about. If you're not an Instagram user, run away, far away!
I just love sharing 15-second clips of our lives. This week (while Chance was in Africa) I went a little bit crazy and organized a big room of our basement. It contained a bajillion (no exaggeration) boxes of little boys' clothes. People had donated these items to our family and many were hand-me-downs. Our kids have worn some of them, but I just couldn't seem to get organized.
So why not while Chance was out of the country?!
I captured the whole experience on my Instagram stories. I'm sure that makes you want to go watch rightthissecond, but seriously. It's fun. Even if I don't describe it well.
3. MWF seeking BFF: My Yearlong Search For A New Best Friend
This book isn't super new, but I had it on my reading list for a while. It is a social experiment of a gal in Chicago who is trying to make friends after moving to the area. She commits to making friends by scheduling 52 friend dates in one year. Her thoughts and reflections really got me thinking (especially after one best friend moved to Africa and the other just moved to Indiana). It was a good read!
I just discovered Ellie and Grace about a month ago, but I am IN LOVE. The company is based out of St. Louis and designs Christian t-shirts. My absolute favorite right now is this one: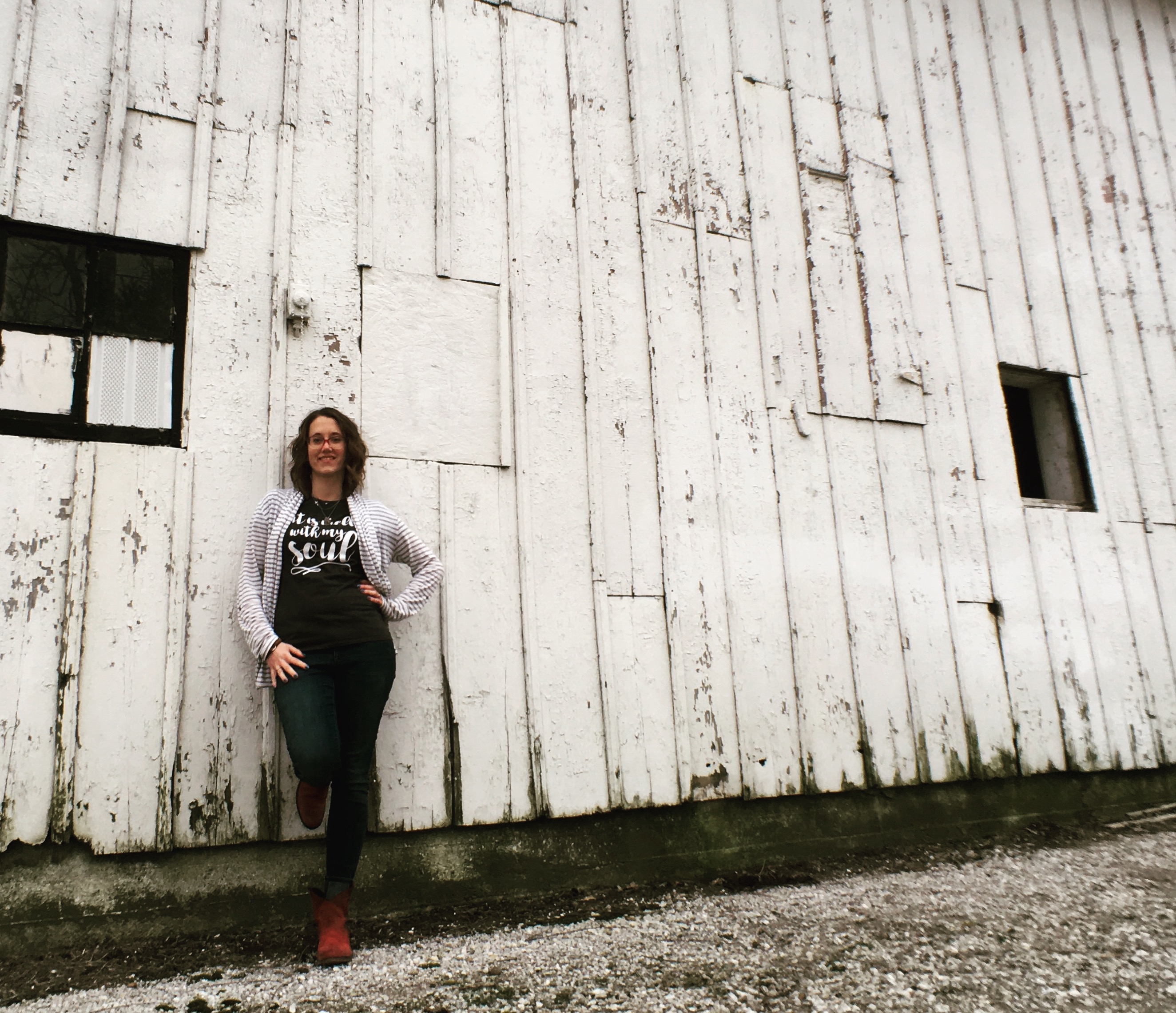 It reads, "It is well with my soul." Life can be really hard, and I LOVE to wear such a bold reminder as I go about my days.
There are so many other cute designs and even some brand new ones I want to get my hands on.
5. Rain boots
I bought a pair of rain boots when I saw them on sale at Walmart recently. I rarely go to Walmart, and I NEVER browse there. I just happened to see these pink-red beauties and they were super cheap, so I decided to make the impulse purchase.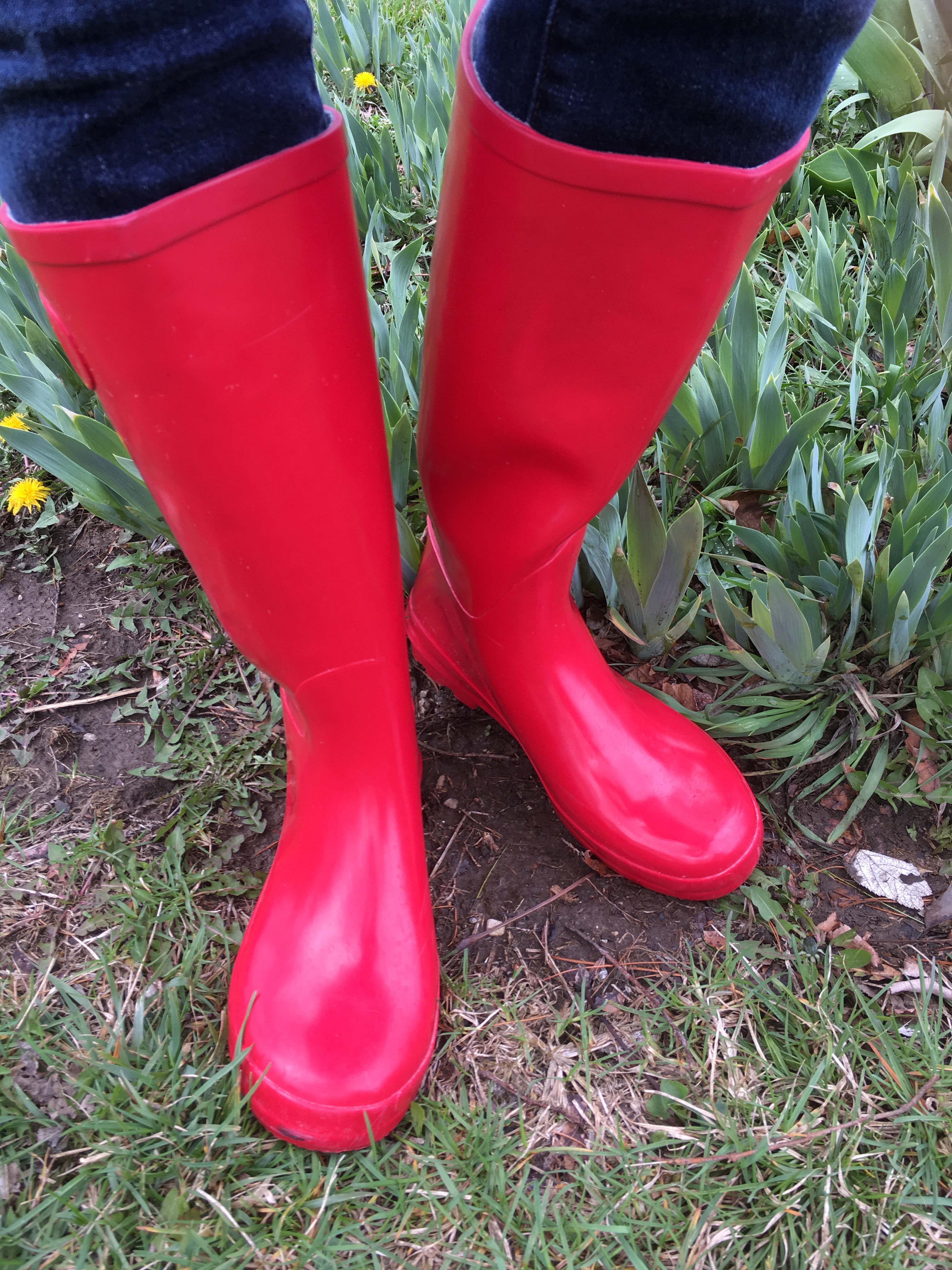 I love them.
While Chance was gone, I took care of the animals, and these babies were perfect for slipping on and traipsing through the yard to collect chicken eggs.
I don't remember ever owning rain boots before, but I honestly think they are now a staple of my small wardrobe. I even bought some for Louis the this week. He's loving them too.
What about you guys? What are you loving? Anything I should be checking out? Leave me links on Facebook or Instagram in the comments.
Do you own a business and want me to love your product? Let's talk. I'm rather selective, but I'm open to chatting too!
Happy Friday, friends!