Farmhouse Before & After Photos - Edward's Room
Today I'm sharing a tour of what is now Edward's bedroom! When we inherited the house, the room was being used as a guest room. My grandparents had attended multiple fertilizer conferences at the Greenbrier Resort, and my grandmother was inspired to decorate one room of her house in a similar style to the resort.
The room was Grandma's very own Dorothy Draper-style room with a canopy-style bed, red carpet, and (previously) wallpaper featuring large flowers.
Because of the red carpet and the red flowers on the wallpaper, the room was aptly dubbed, "The Red Room."
Prior to being The Red Room, the room was used to host the traveling milk tester.
The farm here used to be a dairy farm, and a milk tester would travel his route to, well, test the milk! My grandparents always hosted him overnight (and undeniably fed him - I come from a long line of that...). In those days, the floor was wood and it was painted orange! No wonder Grandma wanted to redecorate!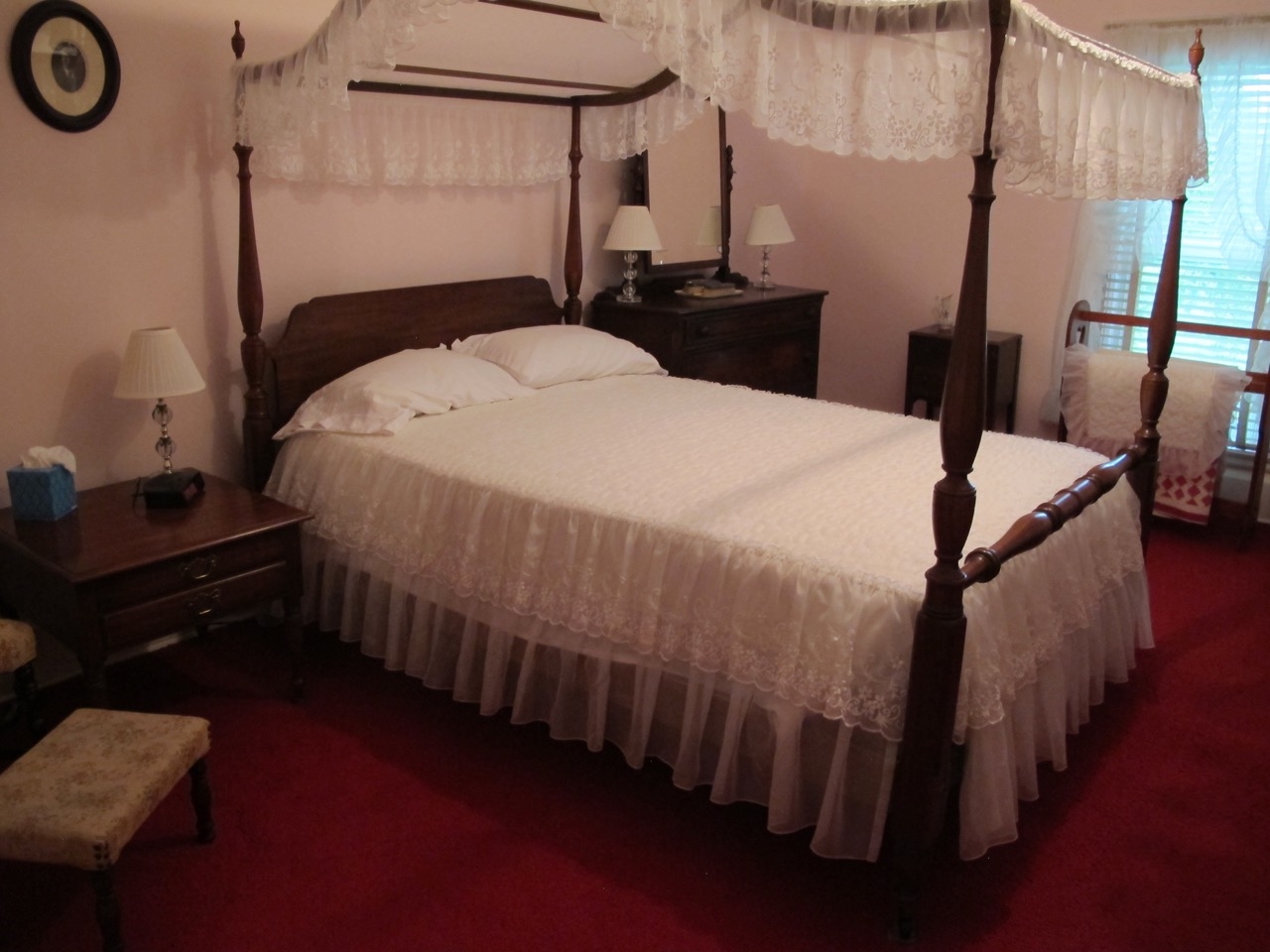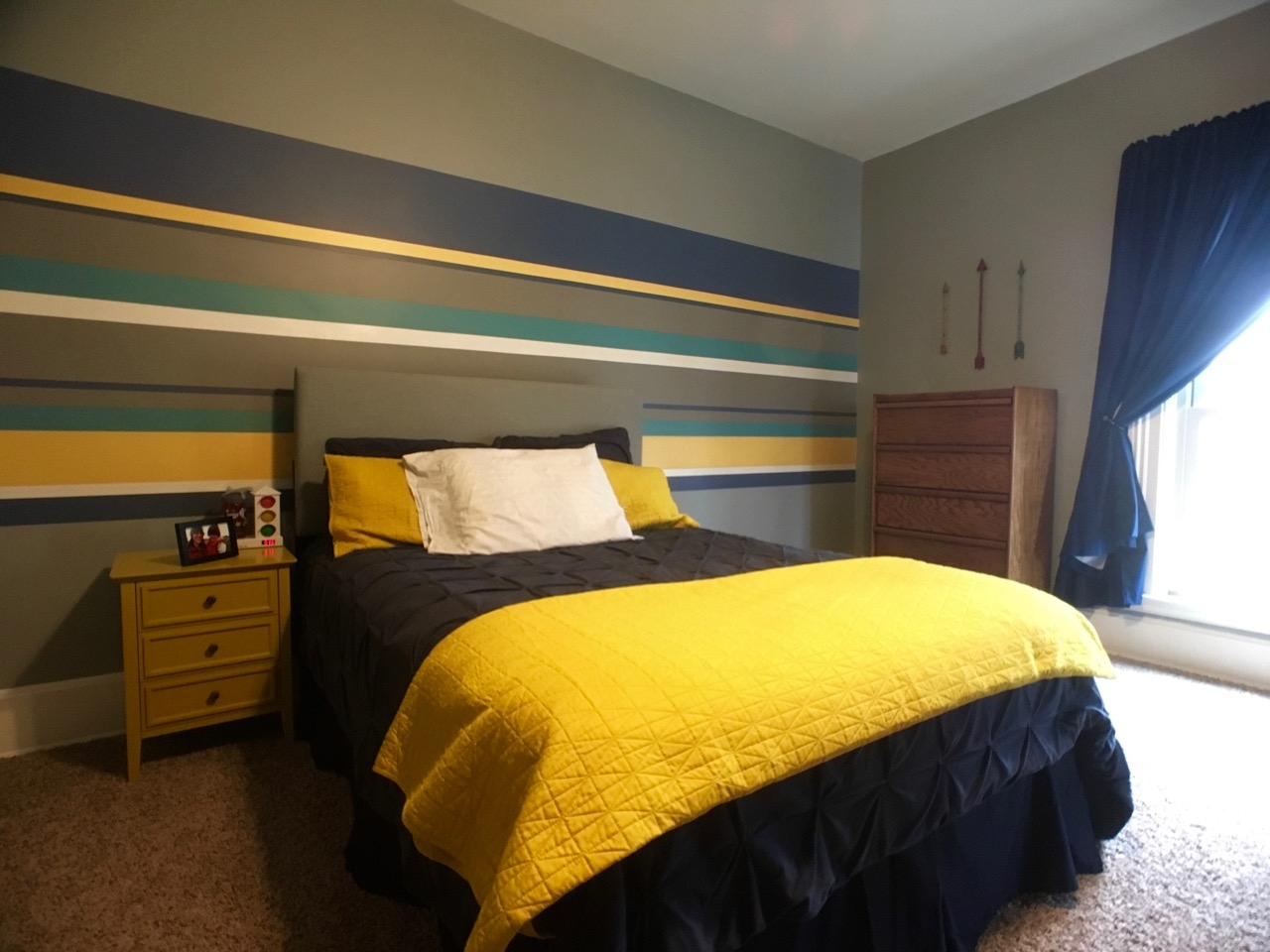 Edward has somewhat eclectic tastes. He (unlike Louis) hasn't necessarily settled on one specific interest (Louis - anything with wheels!). This made decorating his room a bit more difficult.
We finally decided to go with very neutral stripes that are eye-catching, but not something he'll quickly outgrow. We also chose arrows throughout. Edward has so much to overcome in his life, we wanted to decorate his room in a way that empowers him to be brave.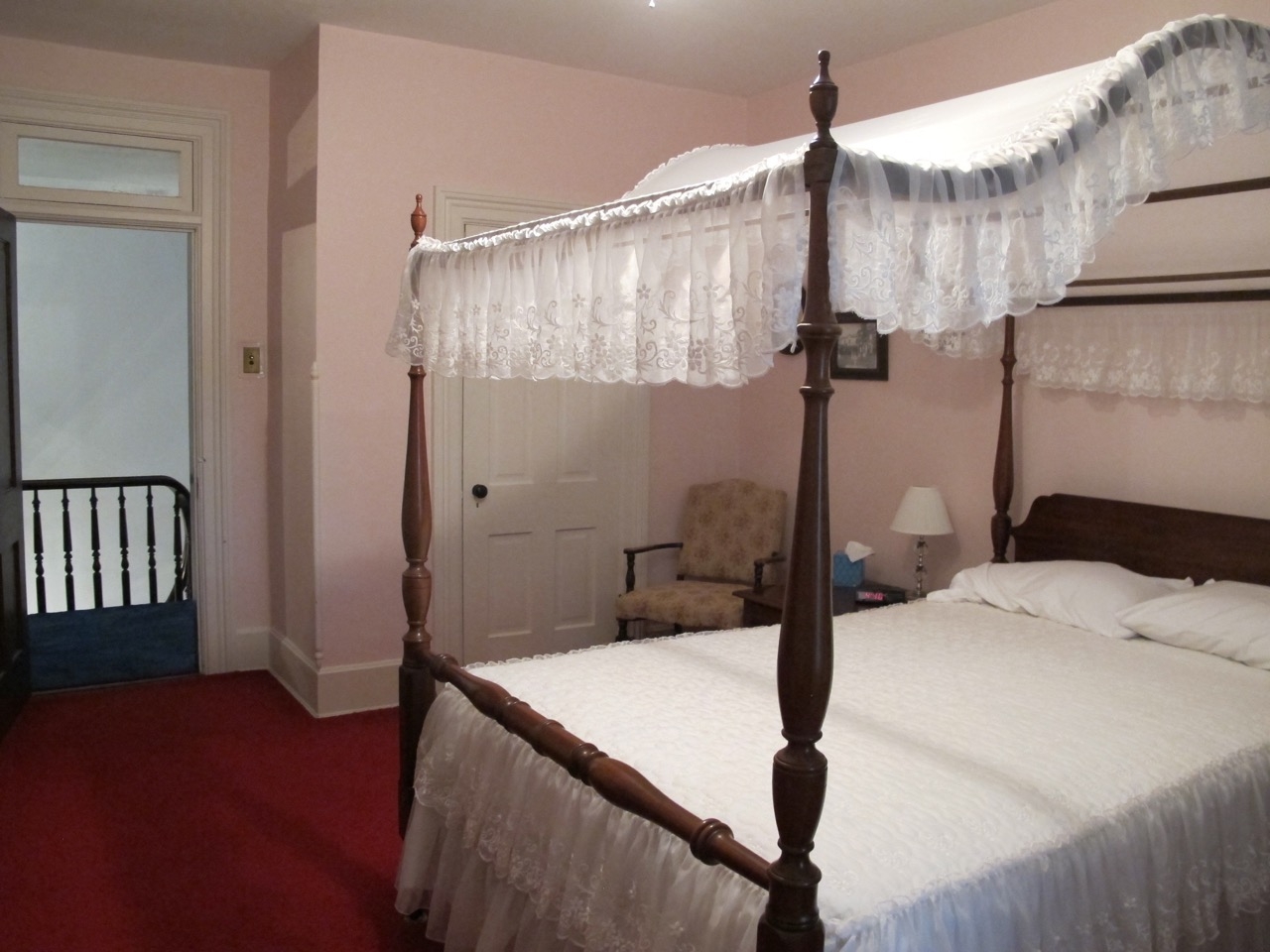 My cousin took this canopy bed. It was such a beautiful bed, but let's be honest, my wild boys would attempt to climb onto the top... Not a good plan.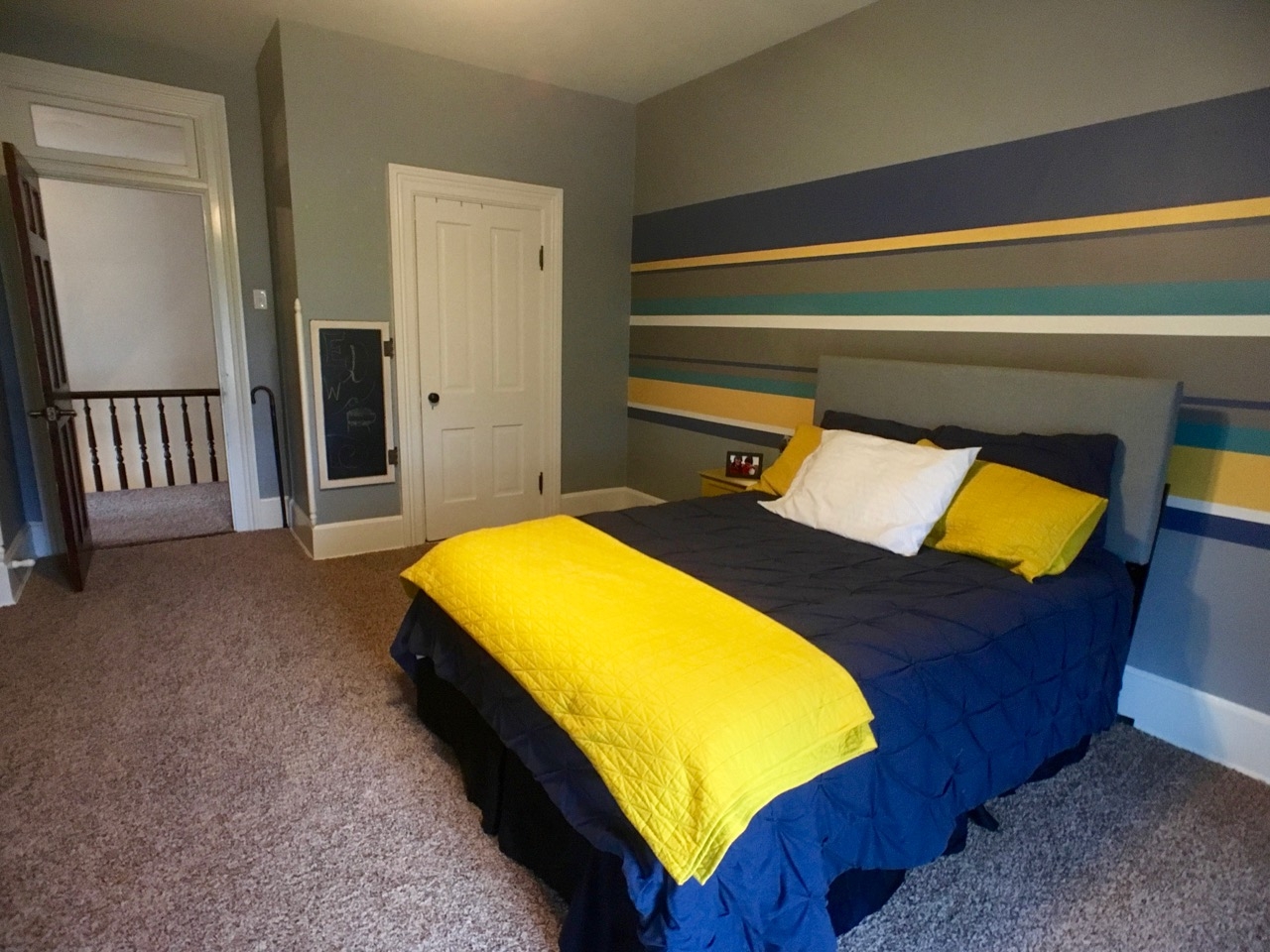 One thing in this previous photo may seem a bit out of place, but I assure you it serves a purpose - my great grandfather's cane! See if you can spot it!
Edward's health condition causes him to have a growth delay. He's almost six but is closer in size to a three year old. Therefore, he cannot reach the high light switches of this house.
One day (when Chance was tired of going to the second floor to constantly turn on and off the lights) we taught Edward to use an antique cane we had lying around. He uses this cane to push the switch up and turn on the lights.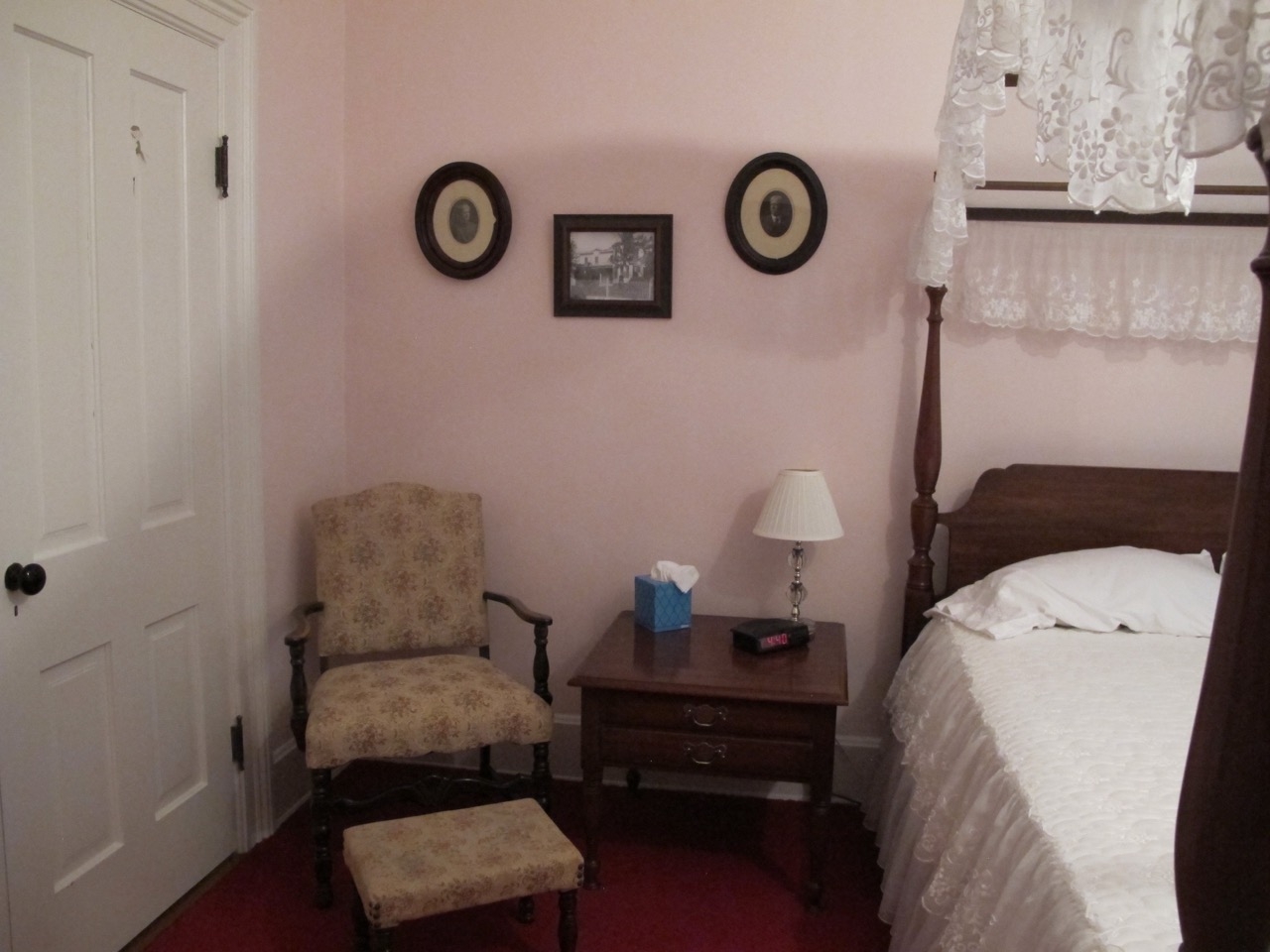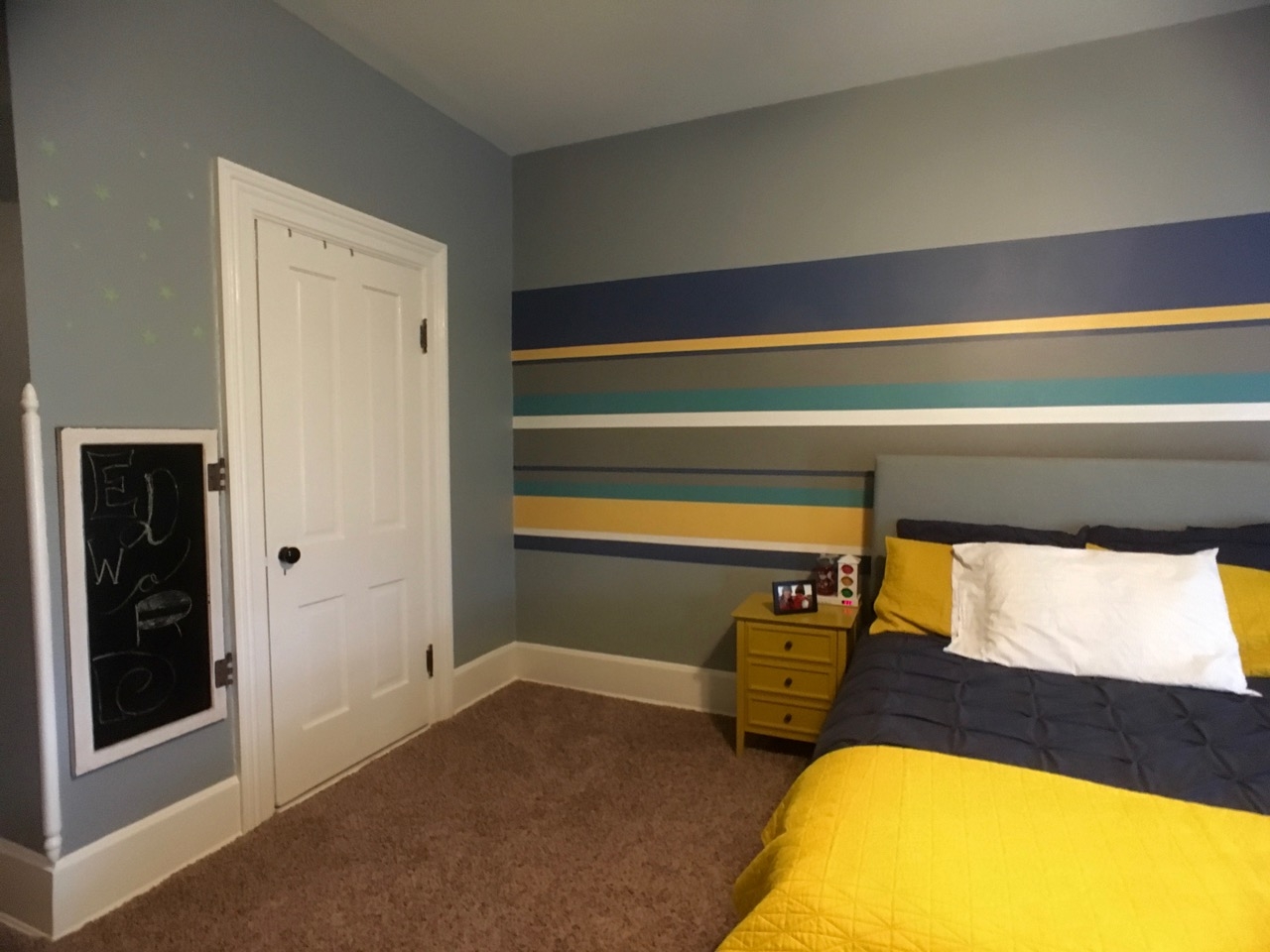 The pictures on the wall (in the before photo) are of John and Ella Kincaid. They are my great-great-grandparents who built the house.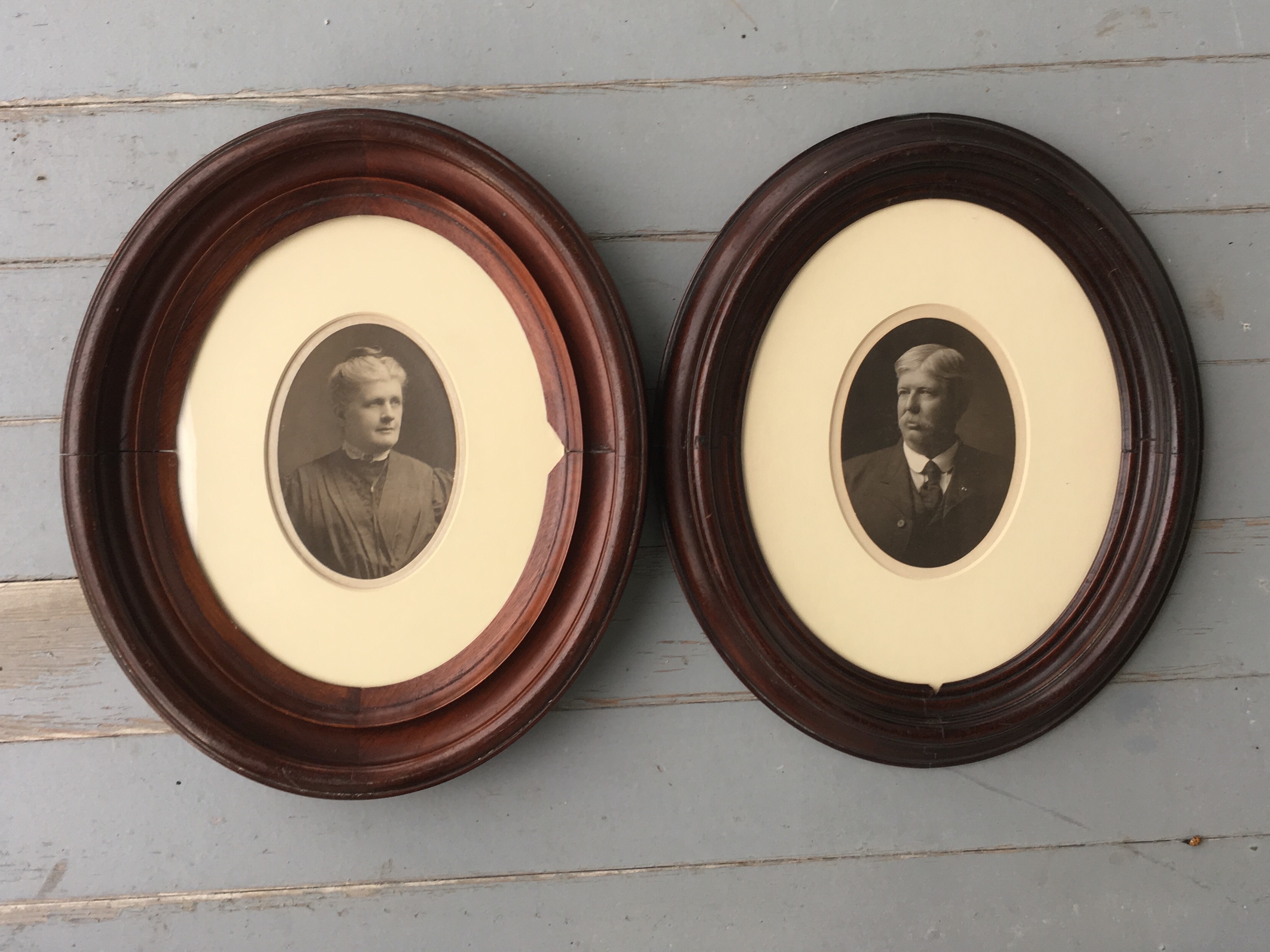 The center picture is of the house when it was first completed in 1885.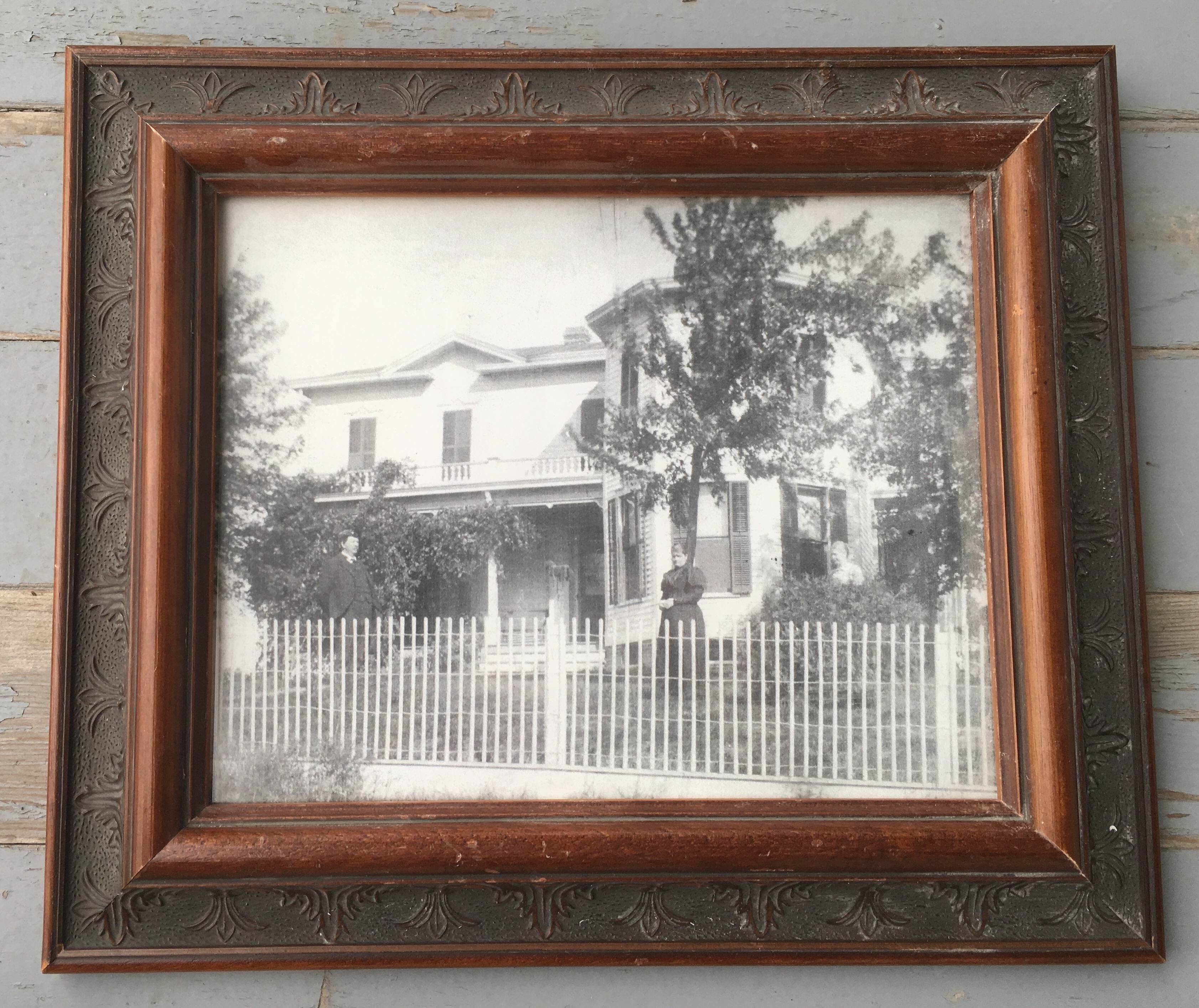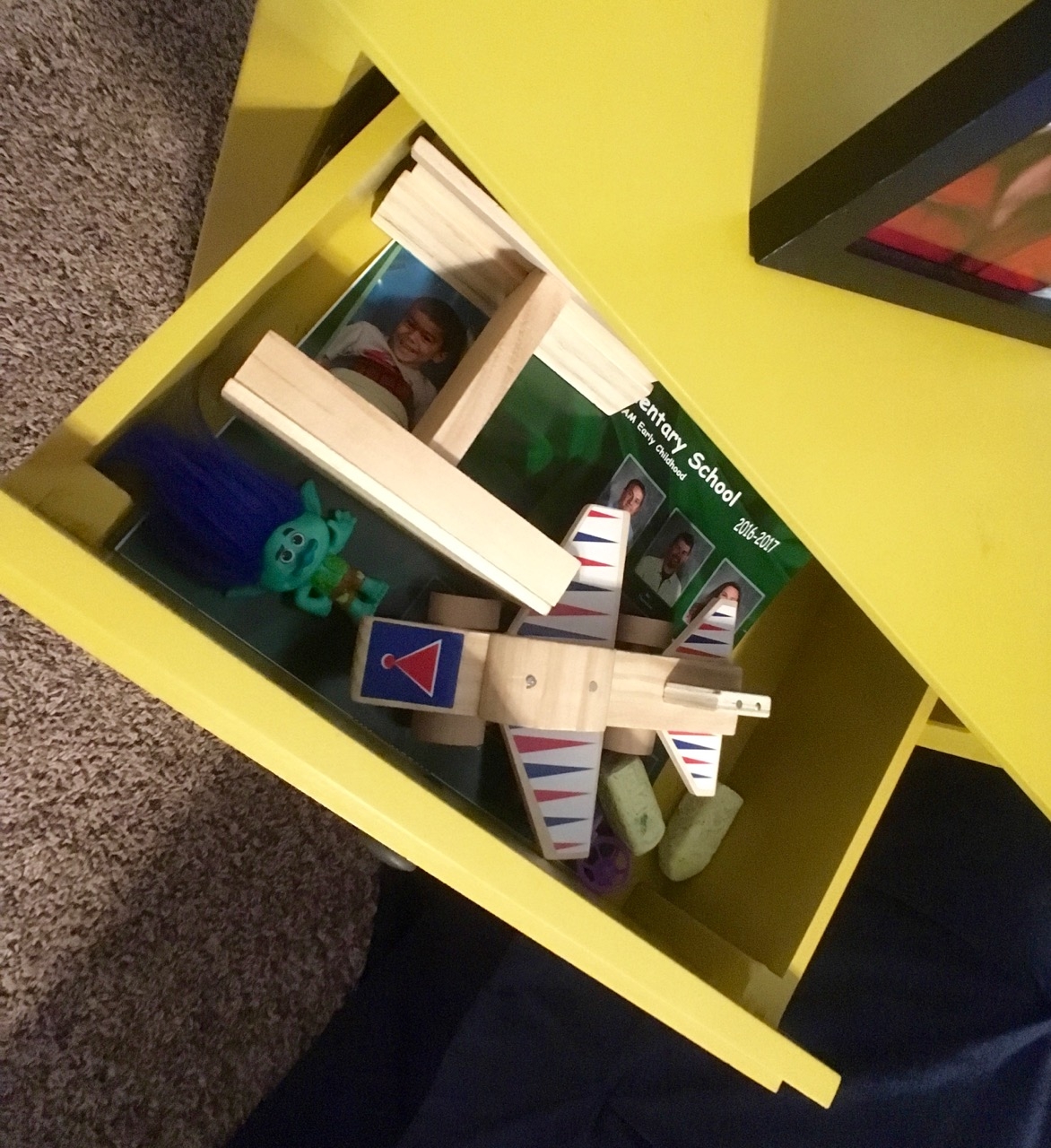 Due to Edward's traumatic past, he has a few hoarding tendencies. We want to keep these habits under control, so we have allowed Edward to fill one drawer of his nightstand with his random (and sometimes weird) keepsakes.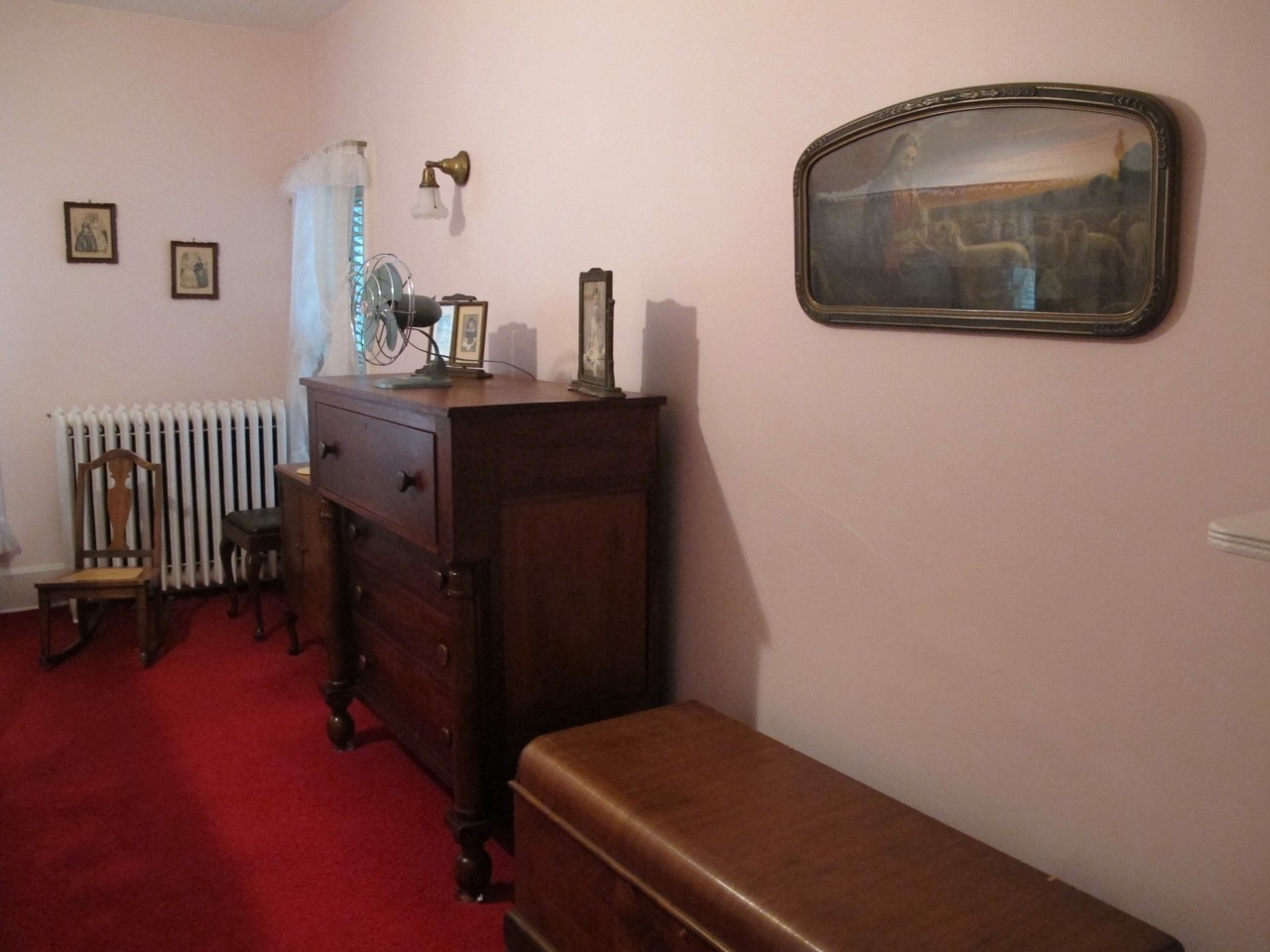 The large bureau in this photo was Chance's favorite piece in my grandmother's house. He used to bring friends over just to see it!
This dresser was brought by my family from Pensylvania to Kentucky in 1794. It then came to Illinois in 1832. It was transported by covered wagon. It is now housed at my aunt's house.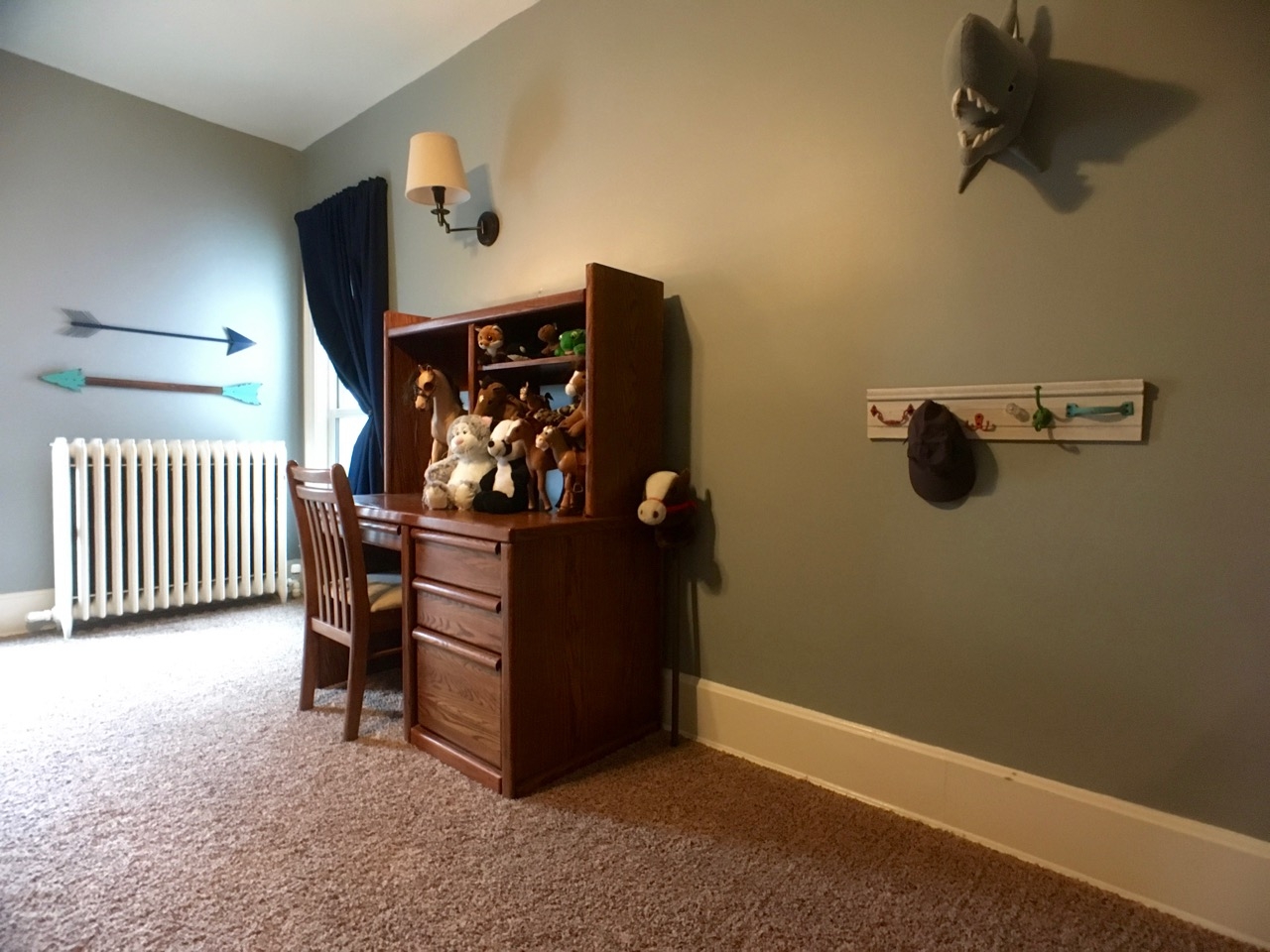 Of all Edward's interests, he has stayed true to horses, unicorns, and aquatic animals. We didn't want to use these loves in our decorating of his room (I mean, unicorns?), but he has covered my childhood desk with his favorite stuffed animals and cuddlies.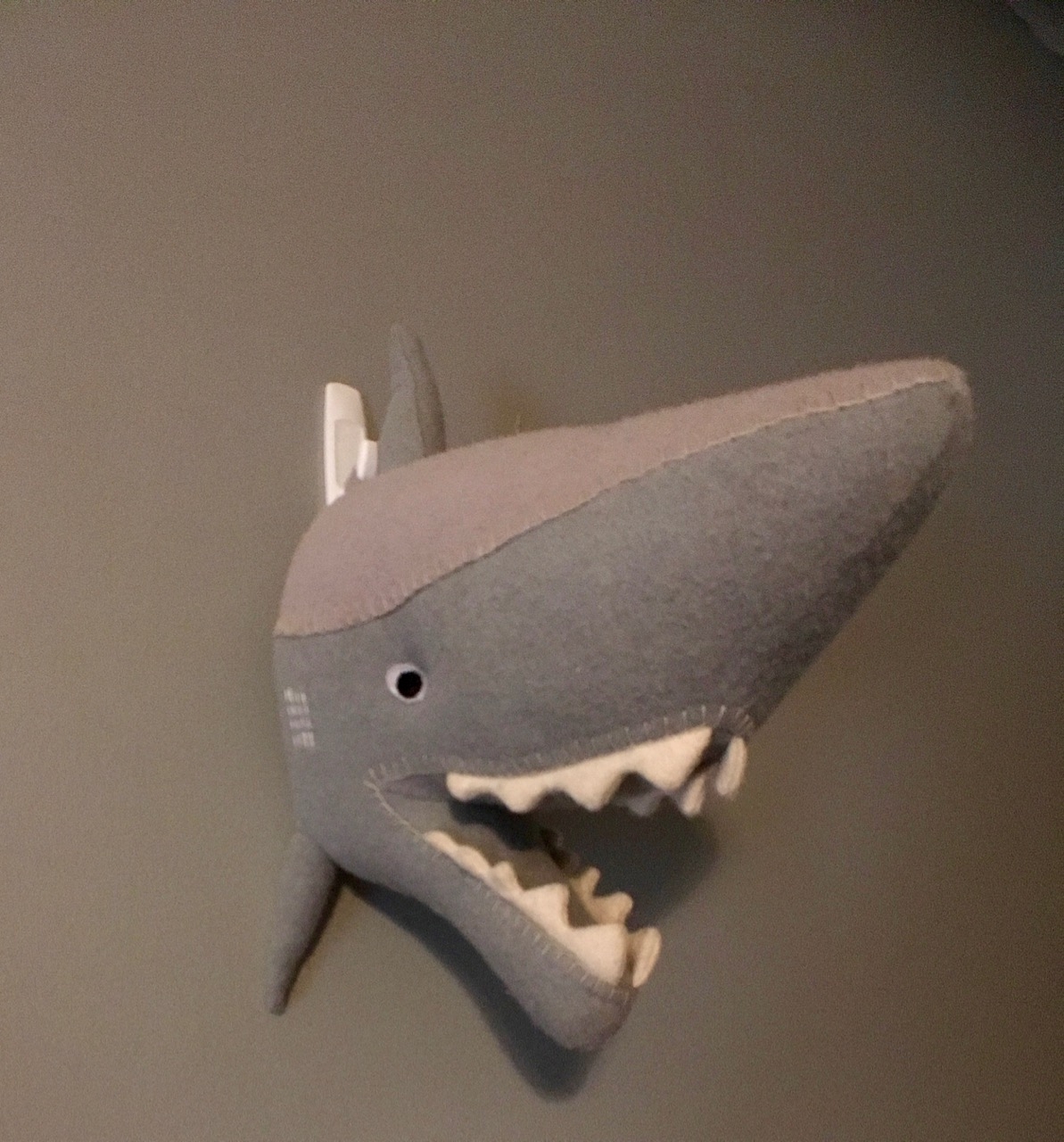 He also talked me into purchasing this shark once. So now all the arrows in his room make it seem as though our family is interested in harpooning...
Edward's room had quite the dramatic decorating change, but we love how it turned out. The stripes always gain comments as we give house tours!