Farmhouse Renovation, Before and After Photos - A Little Boy's Bedroom
My family inherited an 1885 farmhouse a couple years ago. This home has been in my family since it was built by my great-great grandparents. To learn more, read this post.
Today, I am finally sharing a few before and after photos of all the renovations my family has done. When we inherited the house, it had not been left empty since its construction. The newer generation would move in, and the older generation moved out.
So, let's just say the house had a lot of stuff in it. Sorting through the house was like touring a museum – from tax receipts from the 1830s to the manufacturer info for a bedroom set purchased as the house was being finished. You'll see as we renovated, we attempted to preserve much of the old, but modernize with new.
We'll start this farmhouse tour with Louis' room upstairs. If you'll just step right this way...
Louis' room potentially has changed in function more than any other room in our house. When my grandfather was a little boy, this was his and his brother's bedroom. Then when he and my grandmother got married, it was their bedroom!
When my mom and aunt were young, there was a friend of the family who moved in to serve as a mother's helper. This was her room. She took care of the Kincaid girls and helped feed all the hungry boys working for the custom baling operation.
More recently, the room served as my grandfather Kennedy's office. He was a pioneer in the liquid fertilizer industry when he and his cousin began the company, Hopcaid.
And now, Louis Kennedy (my grandfather's namesake) sleeps in this room. Louis resembles my grandfather in appearance and personality. We love knowing he is sleeping in the room where Grandpa spent much of his time.
Since the room was previously an office, the before and after photos include some BIG changes!
Before, Grandpa's desk: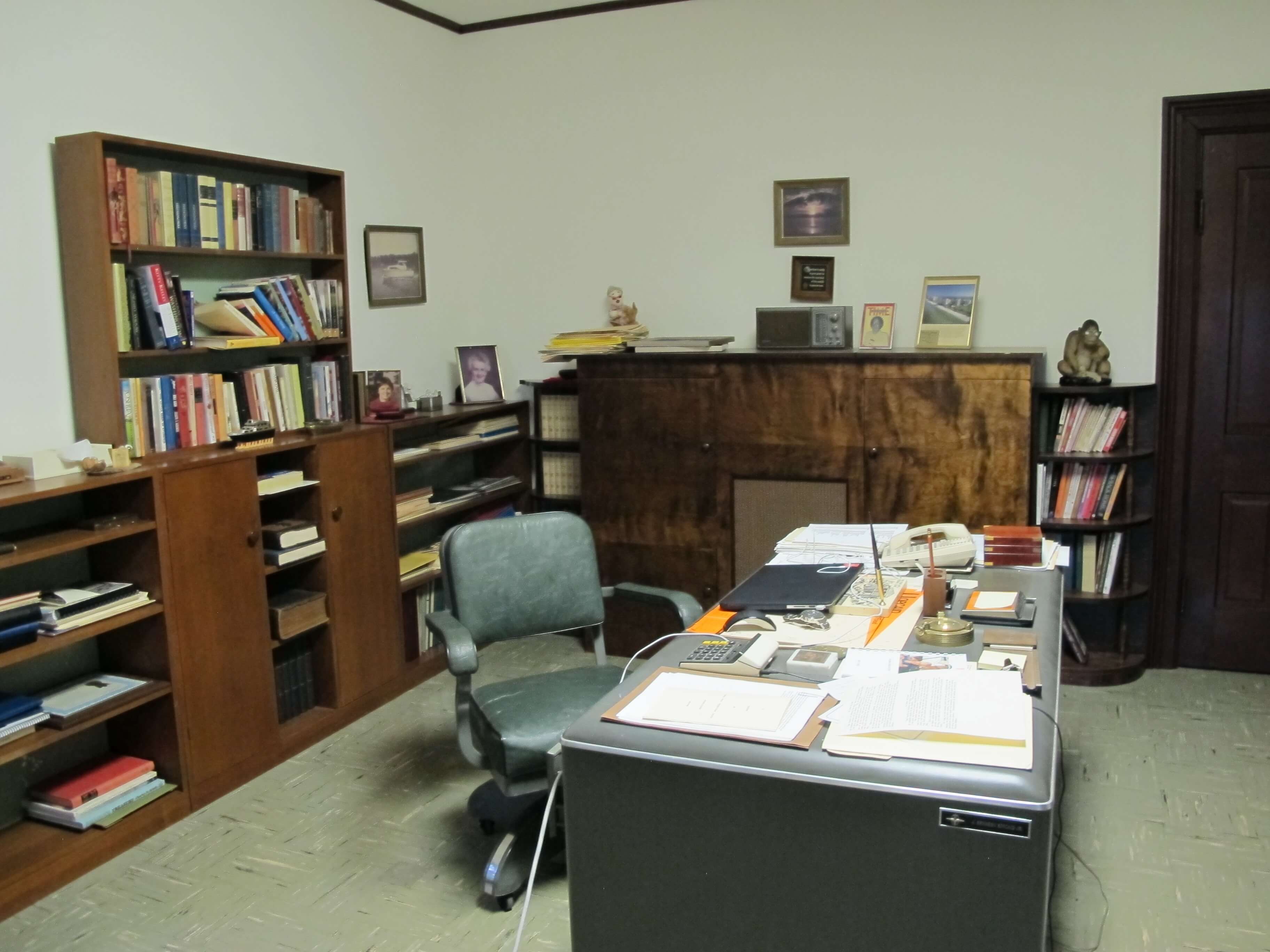 After, where Louis sleeps: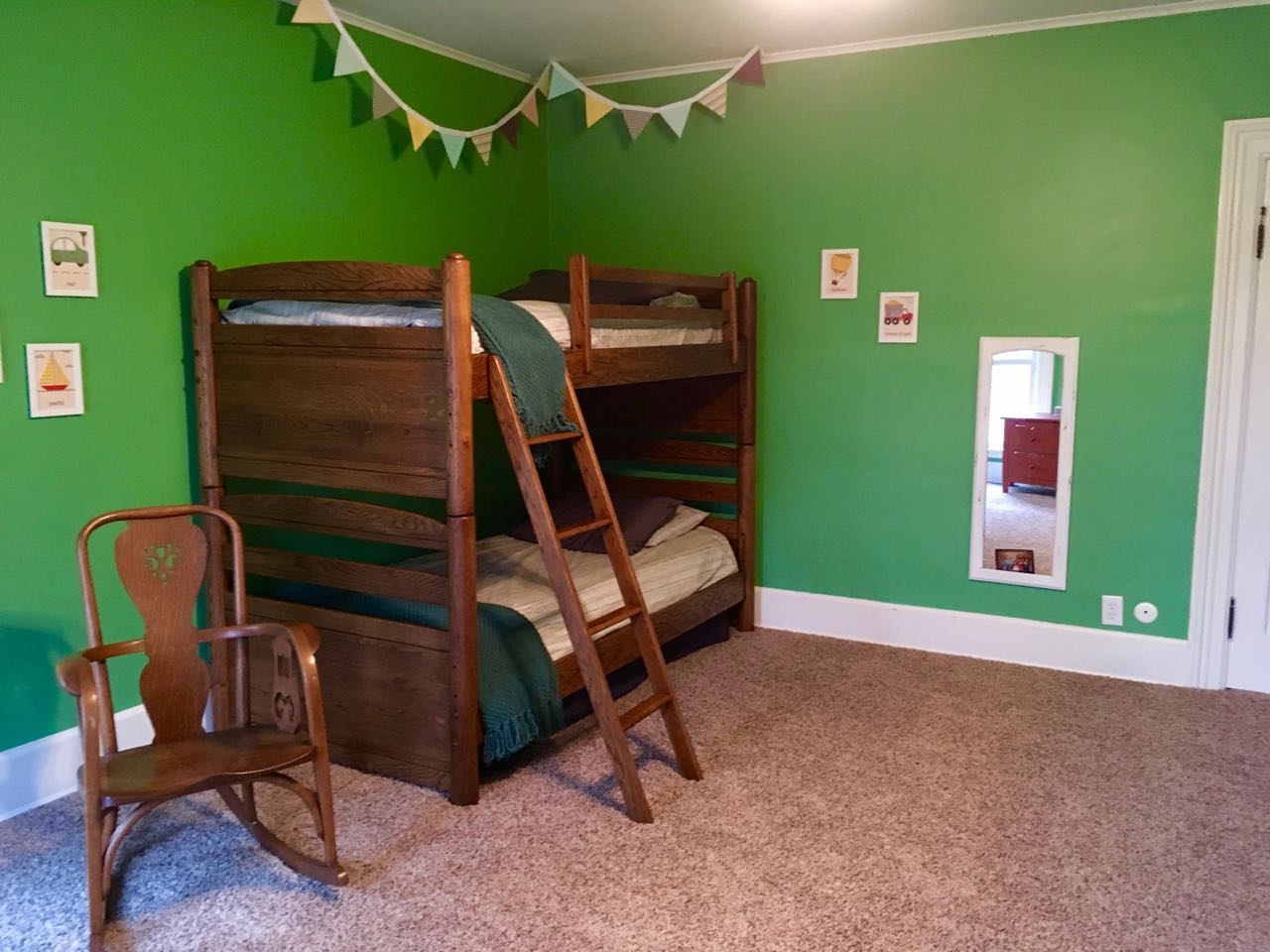 The inspiration for Louis' room decor started with adorable transportation PetitCollage® flashcards he received as a gift. We framed those cards and used them to pick the green color we painted onto the walls.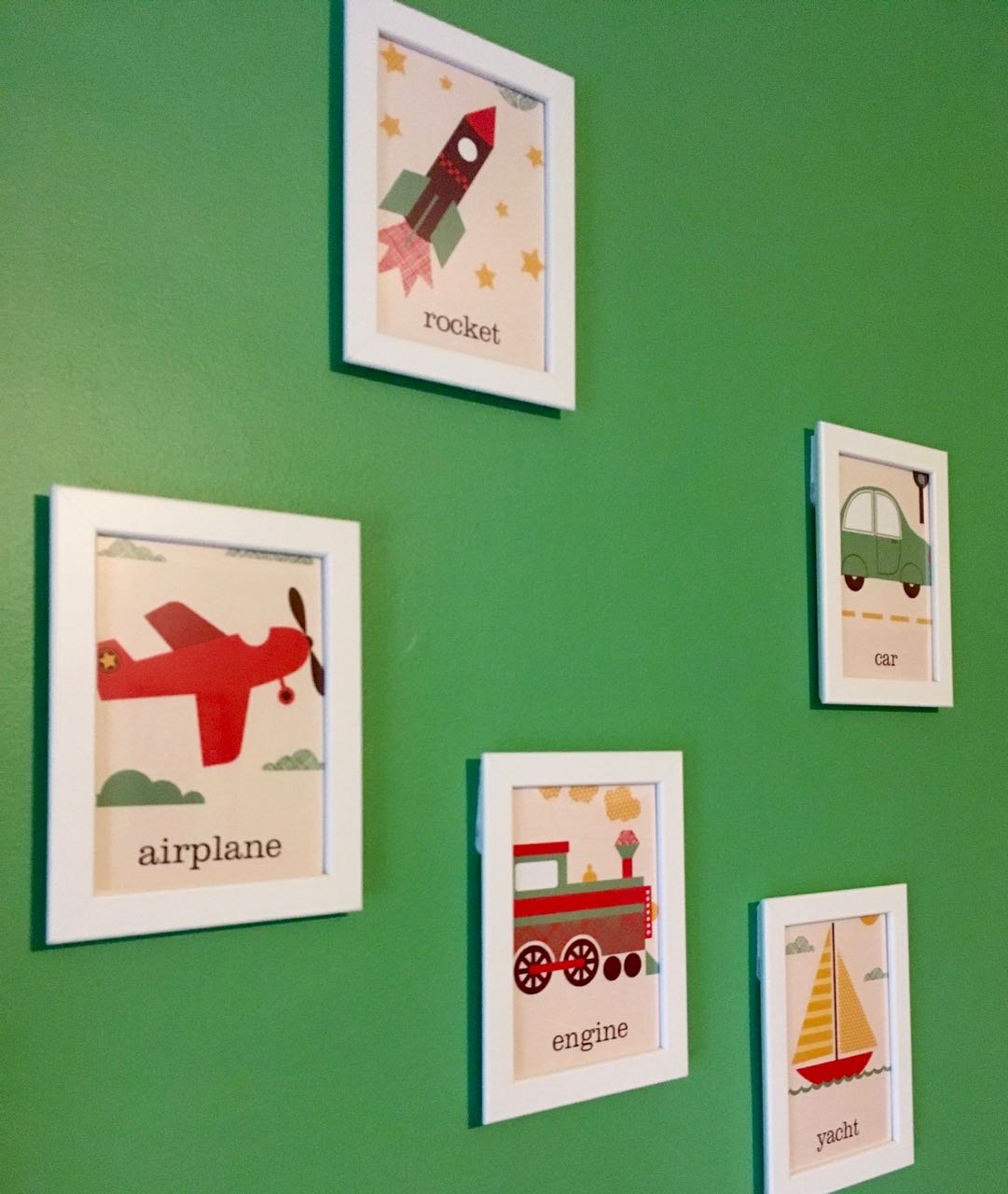 We also used the patterns on the flashcards to help choose coordinating patterns for Louie's bedspreads and homemade pennants.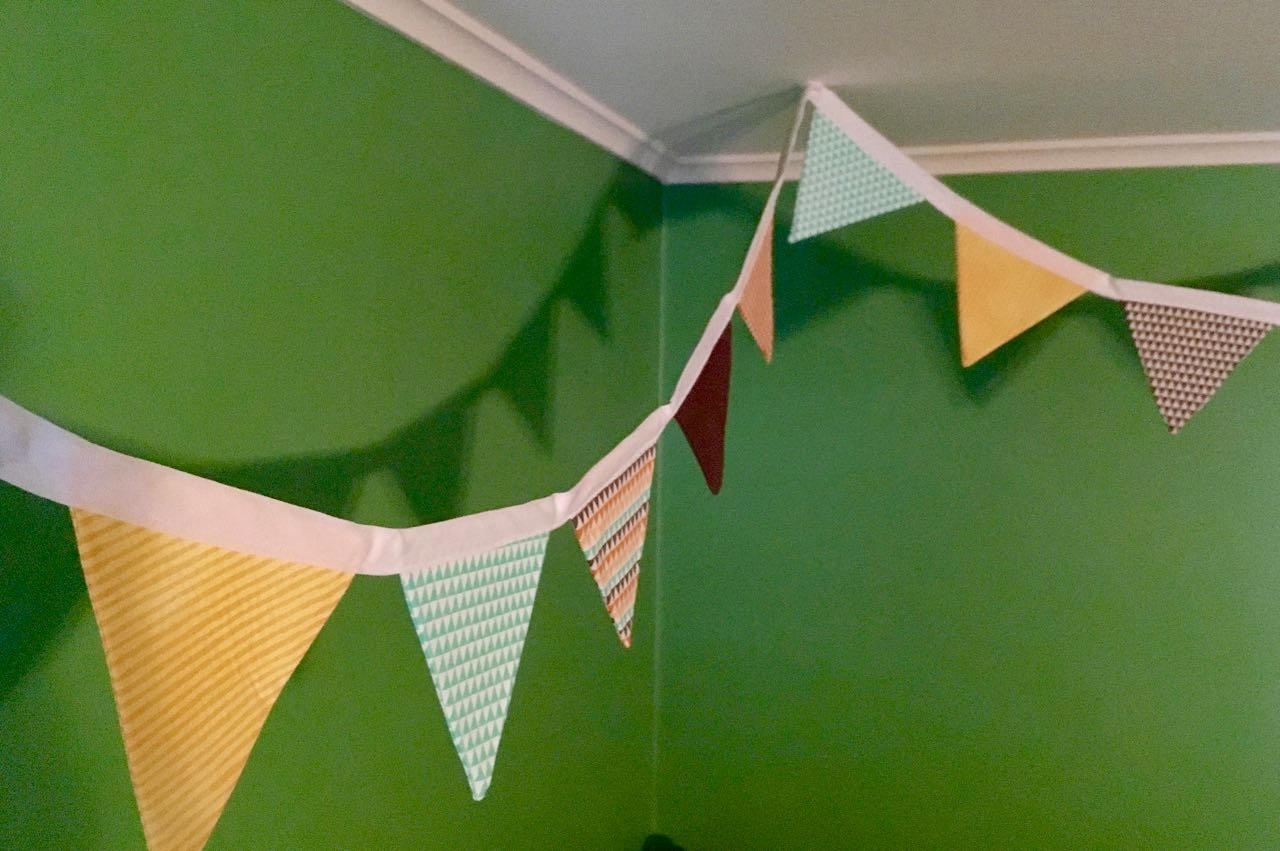 Before, the south wall: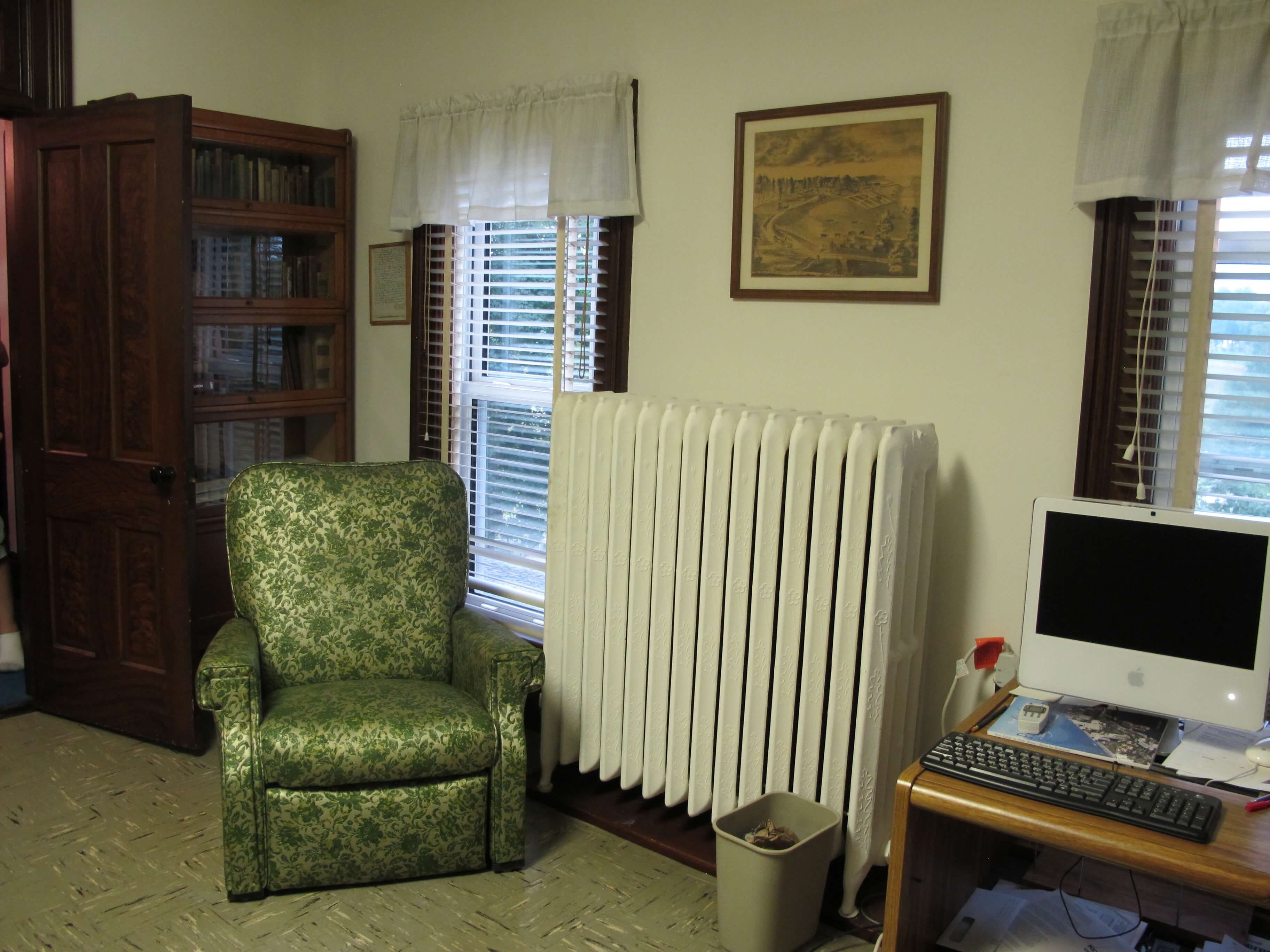 After: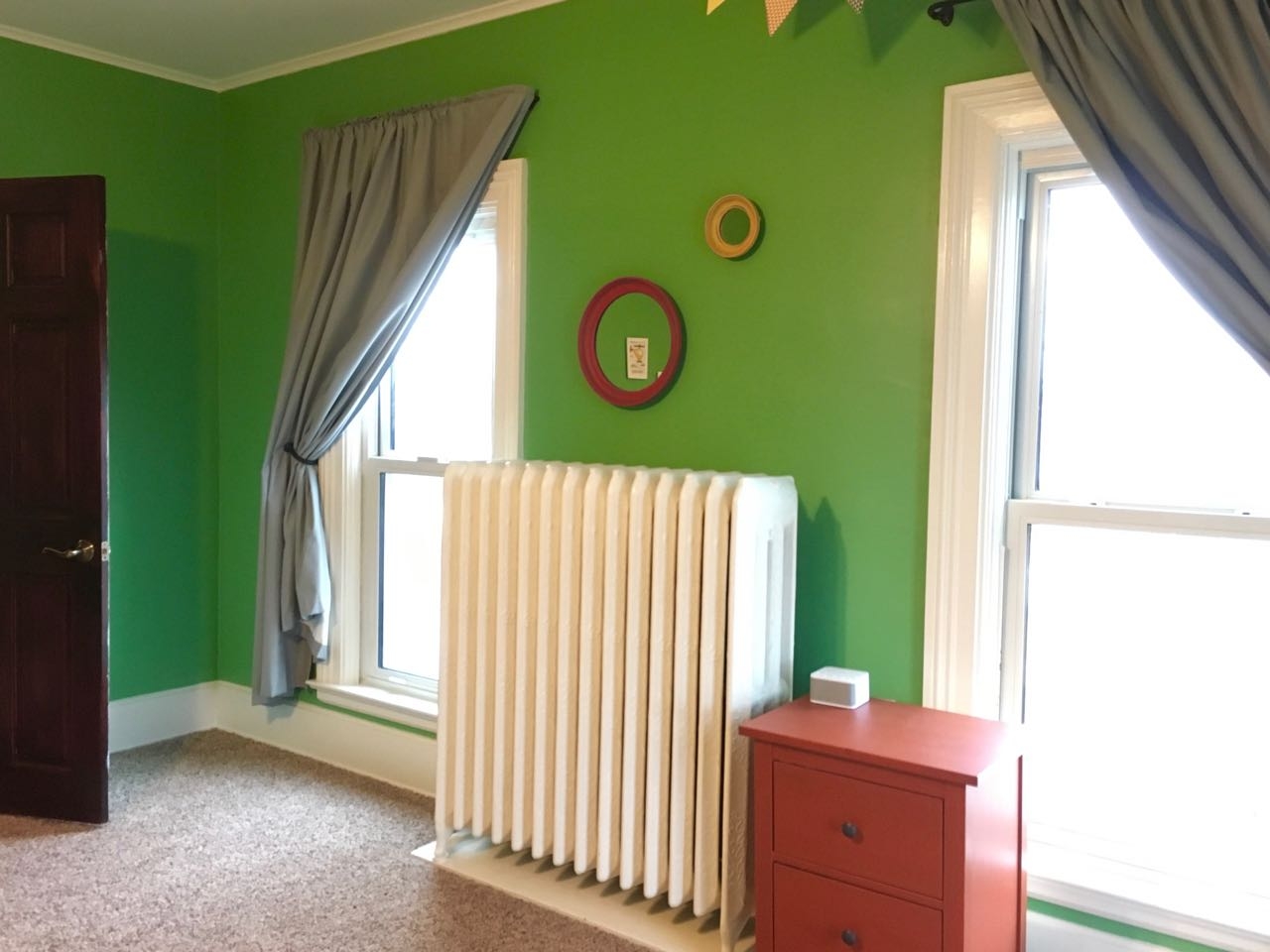 I am a firm believer in natural light, so we used only two metal pull-backs to make the illusion of one great window on the south wall. Light comes in, but the room doesn't get too warm.
Close-up of the mirrors (red and yellow):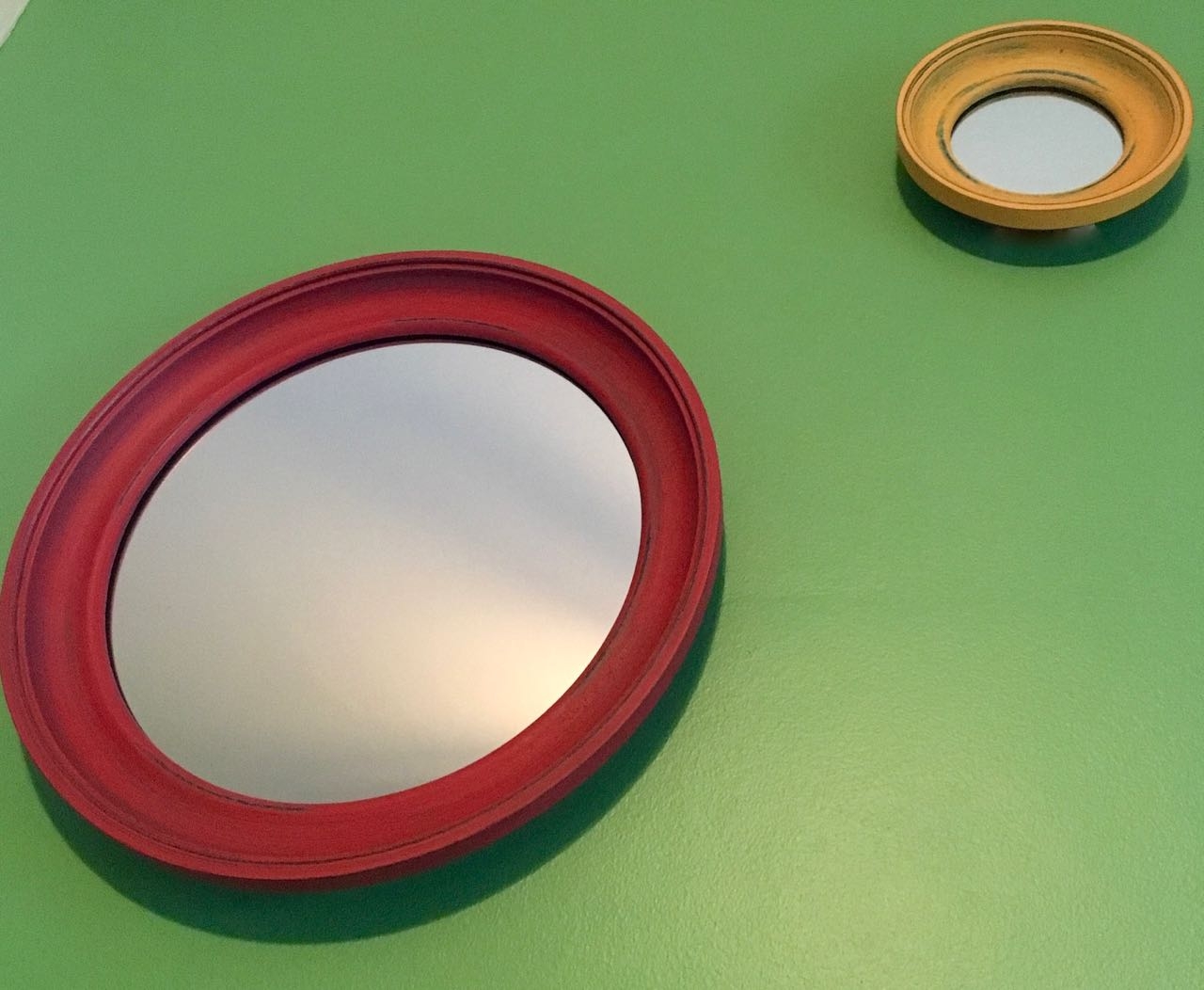 Before: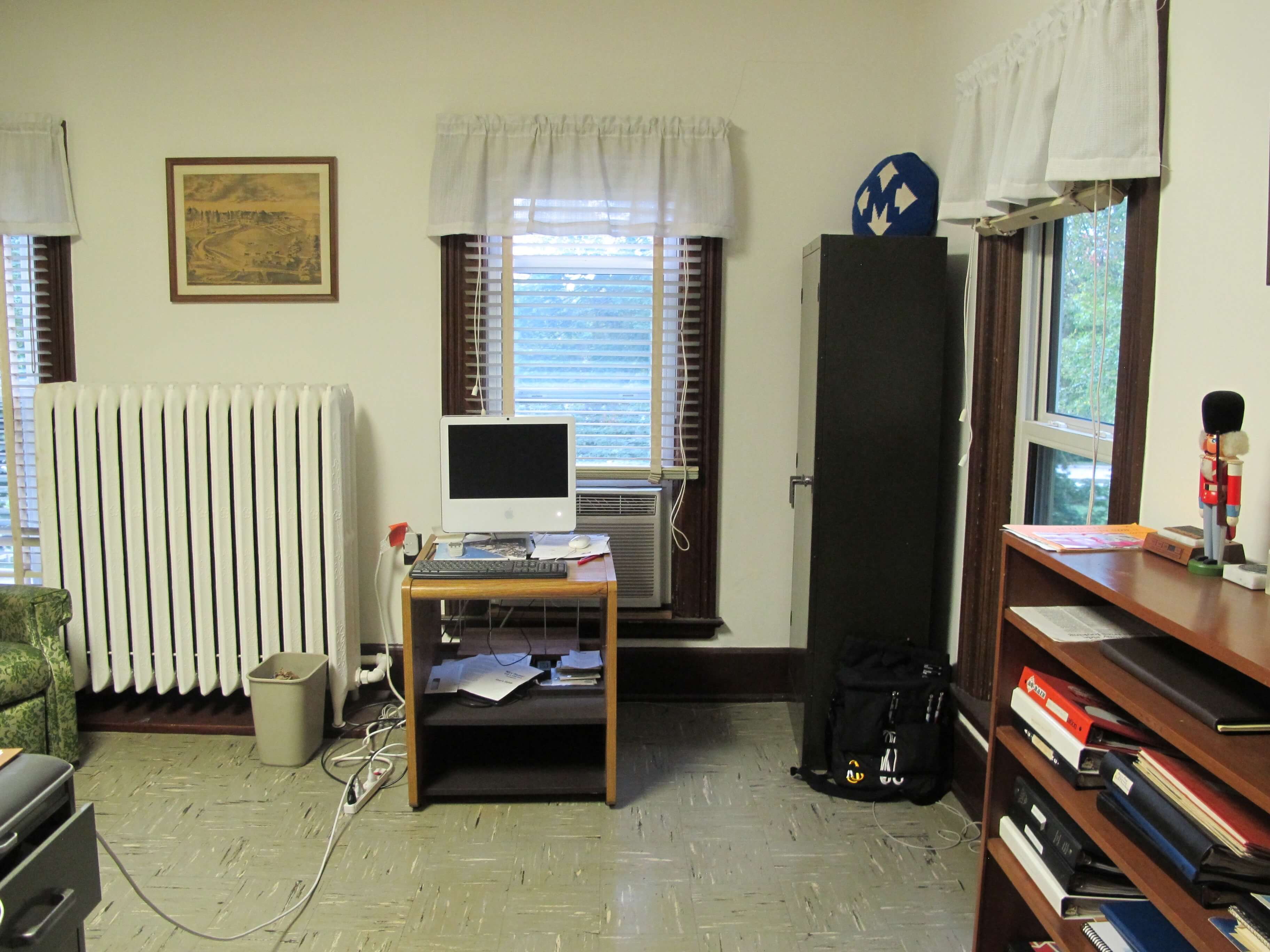 After: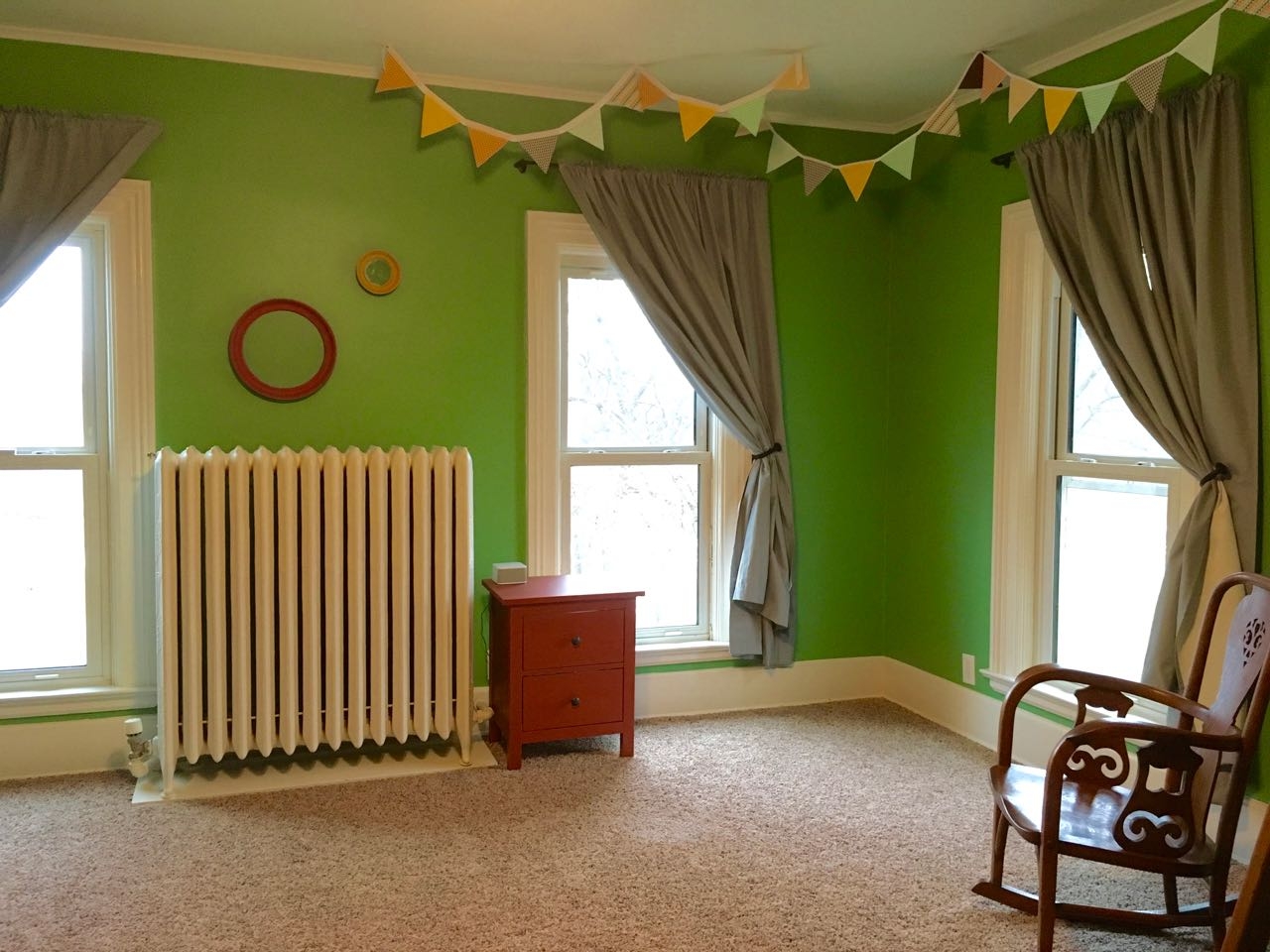 We chose to carpet this room, where it had tile most recently. We like the idea of carpet in bedrooms, and we're happy with our decision.
The rocking chair pictured above was used to rock my grandmother as well as it was used to rock ME! I used it a lot when I was nursing Louis in our previous home.
Before, closet and wall that leads to the hallway: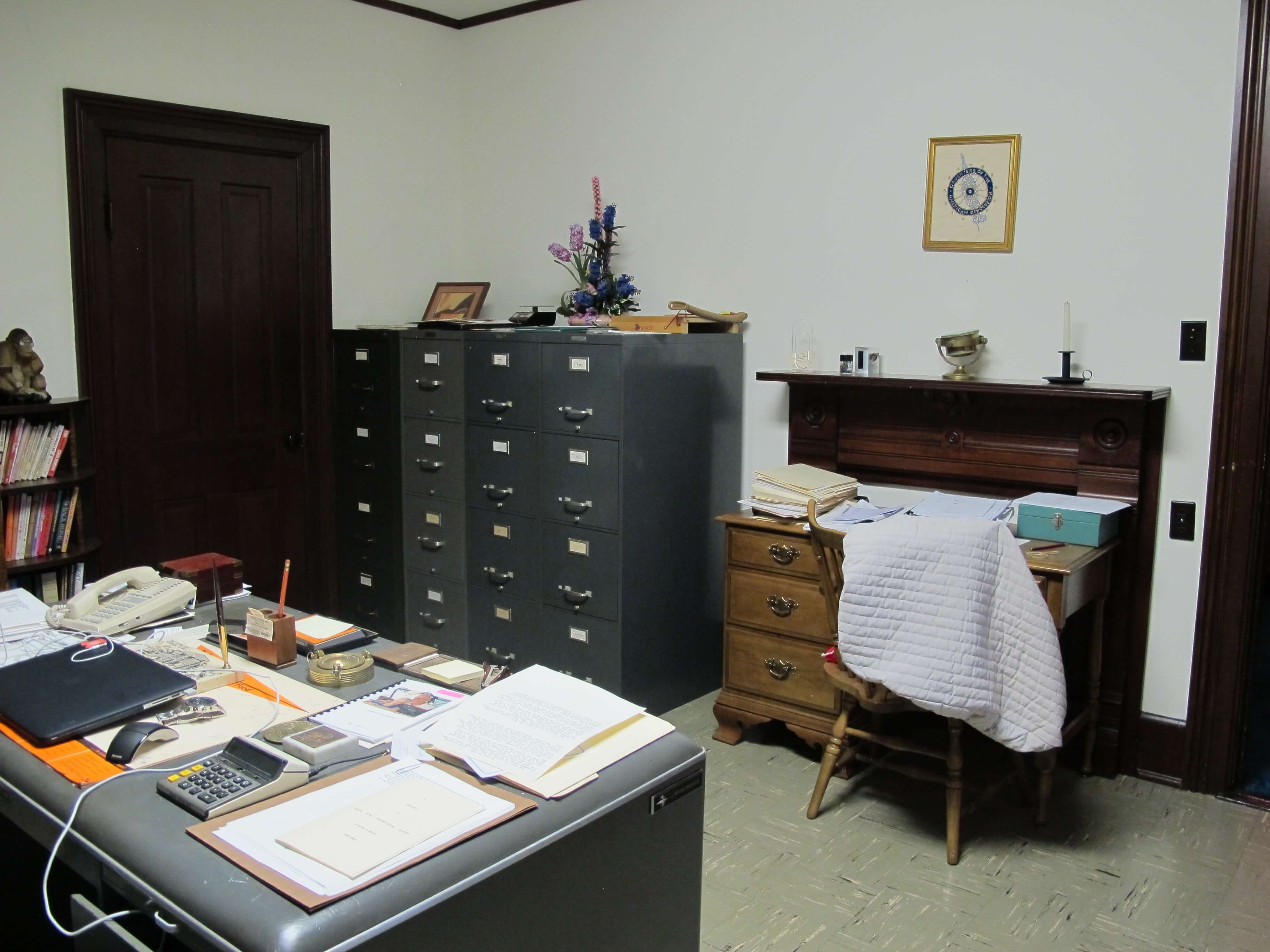 (Don't worry, we use that beautiful mantel and many of the other old pieces in different rooms of the house.)
After: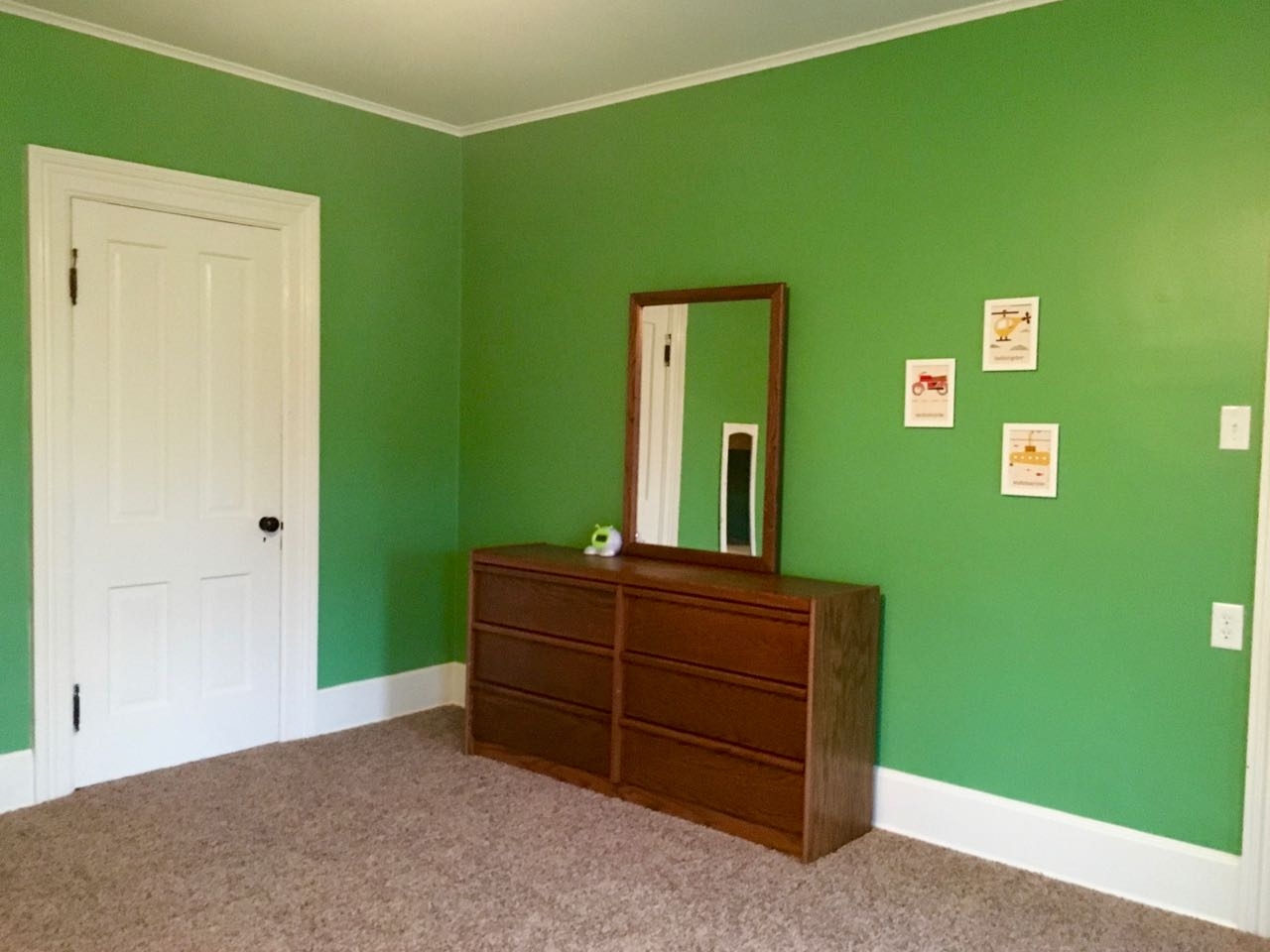 A final interesting bit of history about Louis' room is that it appears to be missing a window. Throughout the entire house, windows are placed symmetrically. On the wall where we chose to put Louis' bunk beds, there's only one window and not two.
One day when we were outside, I noticed there actually IS a second window on the exterior – sort of. There are shutters which have been installed in the closed position. There's not a window there, but there's an illusion of a window.
You can see the closed shutters in the upper left-hand corner of this photo.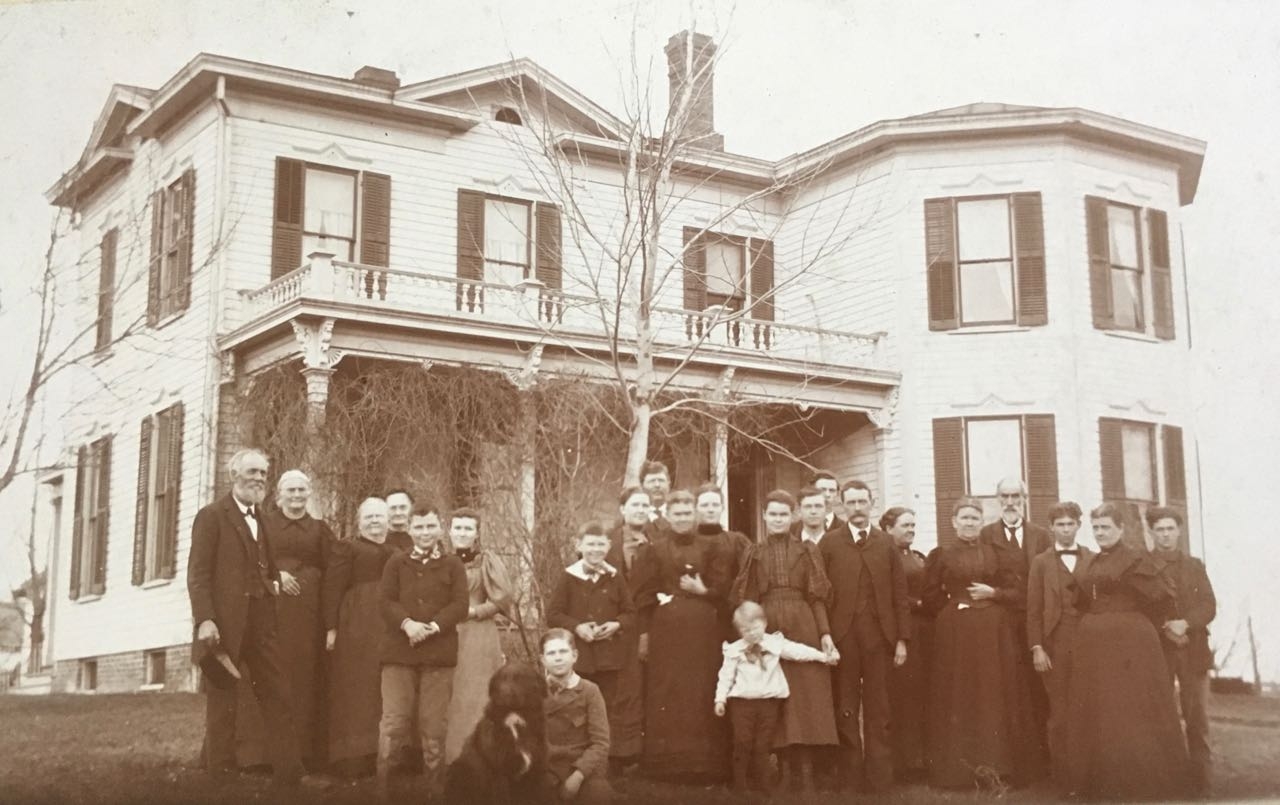 When I asked my mom, she knew nothing about this "window"! From the pictures, we determined the house was built this way (the tallest man in the middle of the photo above is the builder of the home and my great-great grandfather, John Henry Kincaid).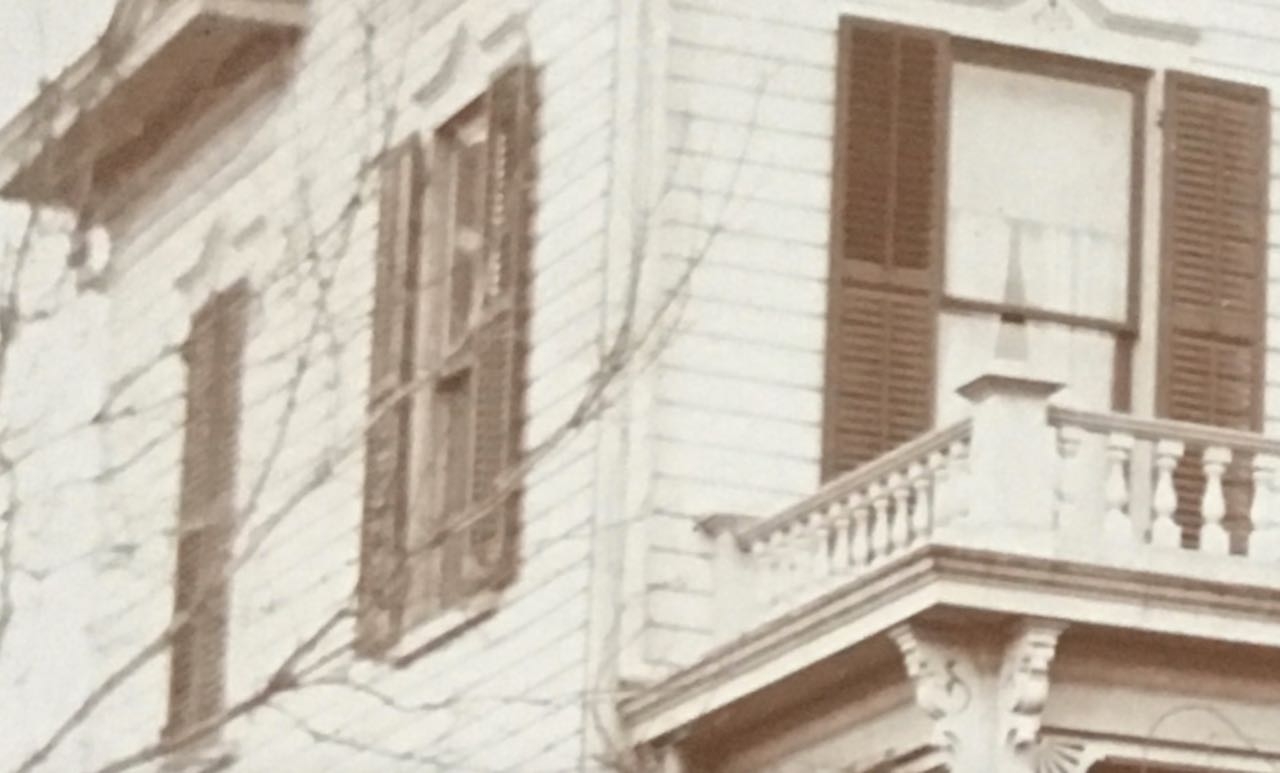 The window remains a mystery, but we do love how the room turned out.
Louis enjoys showing off his room and deciding every night if he wants to sleep on the top bunk or the bottom bunk!
Stay tuned for other rooms in the house!