One Word - Have You Chosen?
It has become popular to choose one word at the beginning of each new year. This word should be one to direct your focus for the next 365 days.
(No pressure.)
I, personally, just heard about this trend of choosing a word last year. I was in the middle of my journey to letting go of perfection at that time. I was realizing my value had nothing to do with my accomplishments and my ability to raise perfect children.
Last year, I chose my word based on where I knew my focus SHOULD be.
I chose the word "abide".
I needed the daily reminder to just be with God. I needed to stop trying to earn my salvation and worth, but instead to rest in God's unfailing promises.
The word forced me to pause and reflect.
I prayerfully chose this word. Then, every time I heard it during 2016 — in church, in counseling, in a book, or in conversation — it felt like a tight squeeze from my Savior. It reminded me of my purpose and my role in my relationship with him.
2016 was a much-needed year of resting and abiding.
In 2017, I feel like I am ready to move again, but I refuse to forget what I've learned about abiding.
I'm not about to fall back into striving to earn the free gift of grace. But I am ready to do it ALL - all that God has called me to do in his kingdom.
This year, for 2017, I have prayerfully chosen the word, "cultivate".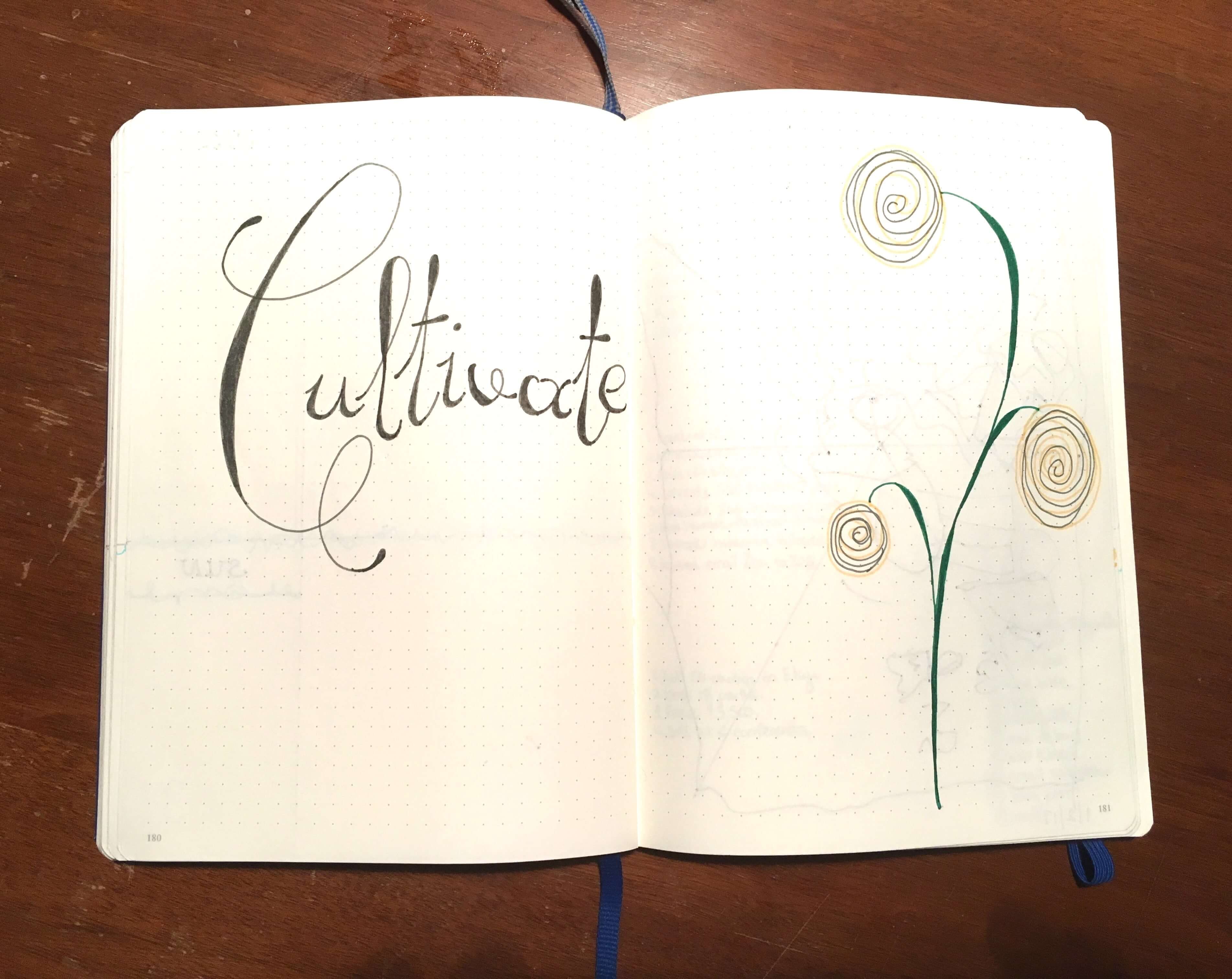 Cultivating is usually associated with planting and gardening. I good at neither of those; I'm not patient enough for growing my own food. I'd rather just skip right ahead to shopping at the farmer's market. I can go home and cook my produce within thirty minutes of purchasing it!
Cultivating is the preparing of the soil. It is the getting ready for growth.
I know God has big plans for me personally and in my family. I know he's calling me into some exciting things within our ministry. I know it's time for us to get involved in our church (we finally joined!). But all of that is in vain if I have not prepared my heart.
Dropping random seeds into unprepared dirt is useless.
Starting new projects, writing a book, and deepening relationships are ineffective if God has not prepared my heart for his good works.
This year, I am doing more than just abiding in God and my relationship; I am specifically asking him to prepare and cultivate my heart for his work.
How about you? Have you chosen a word? Are you focusing on one specific thing for the next year? What are you asking God to do in your life?
And, if you have no idea, that's ok. I have actually talked seven other women (and my husband!) through the process of choosing their word for 2017! God is already doing a good work in allowing me to use one of my passions - HAVING ALL THE WORDS!
Drop me an email or comment if you're stuck on your word for 2017. I would love to help you as you get focused and ask God for direction.