Our Family Devotions – The True Story of Christmas
[I'm giving away a Star From Afar nativity on Instagram. Find me, @gingernewingham, and enter to win one for your family!] We've recently changed our family devotion time. Previously it was a part of our dinner meal, and Chance wrote all our lessons. We'd repeat those lessons for a week, hoping the truths would sink into our children's minds and lives as we memorized and recited them daily.
I believe family devotions should have a fluid element though. As our children grow and develop, they can handle more teaching and less repetition. They don't solely require single truths and sets of rules, but they eventually need the full scope of scripture to understand God's character.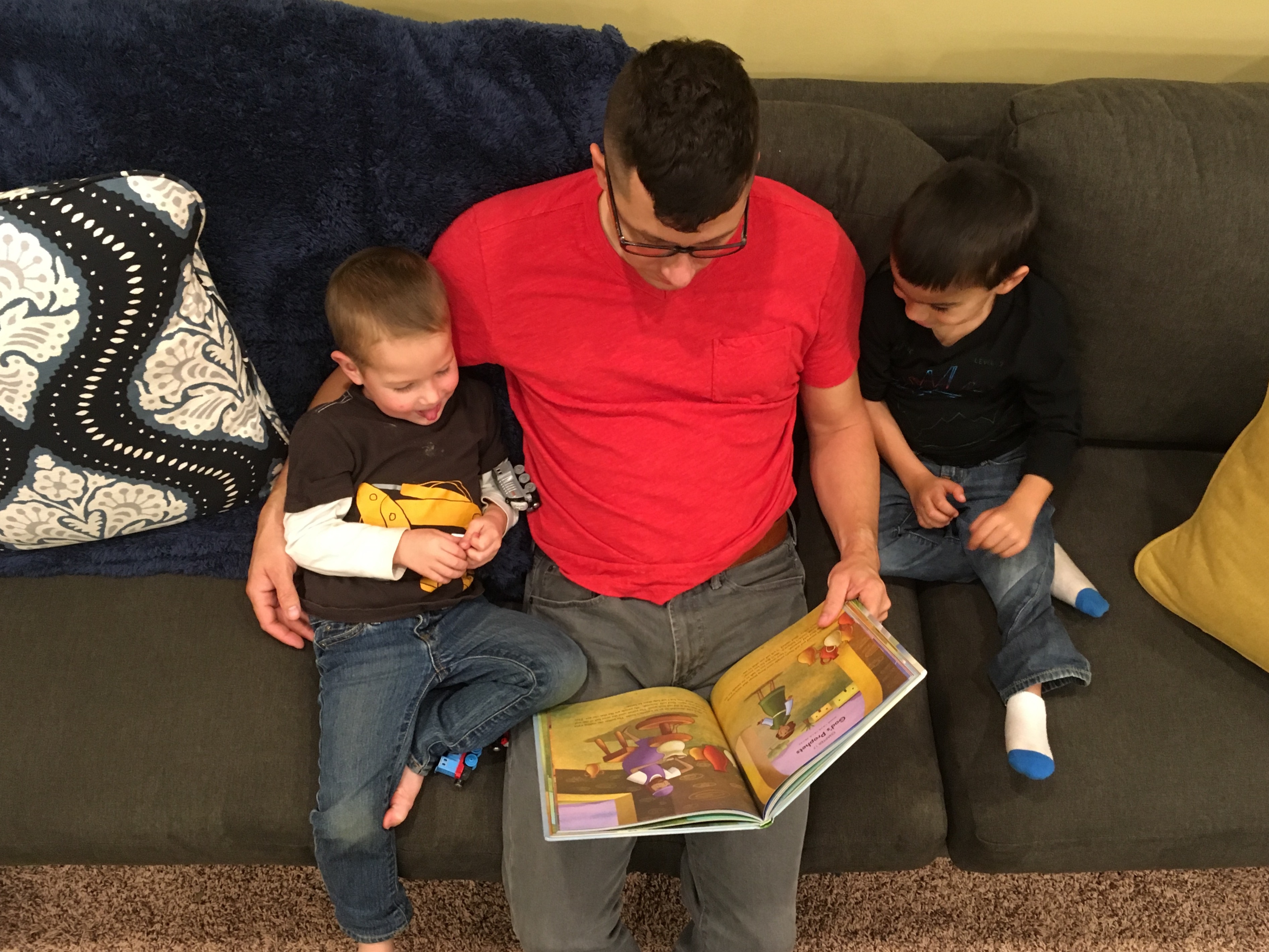 A few months ago, we purchased the book, The Story for Little Ones. It has enticing illustrations and scripturally-solid storylines. Every bible story contains three pages of text, a truth for the people of the original context, and a truth for our children (and us!) today.
Every night as my damp children dry off from their baths, they begin to ask, "Is it time for our bible story?" It has become our routine to snuggle on the couch. We read God's Word together and pray through the truth at the end of each story. We sing a worship song that pertains to the story or the truth every night as well.
As believers of the Good News, it is our job to point our children in the direction of the gospel. From the day they are born, it should be our mission to teach the next generation of God's character and his plan to save us from our sins.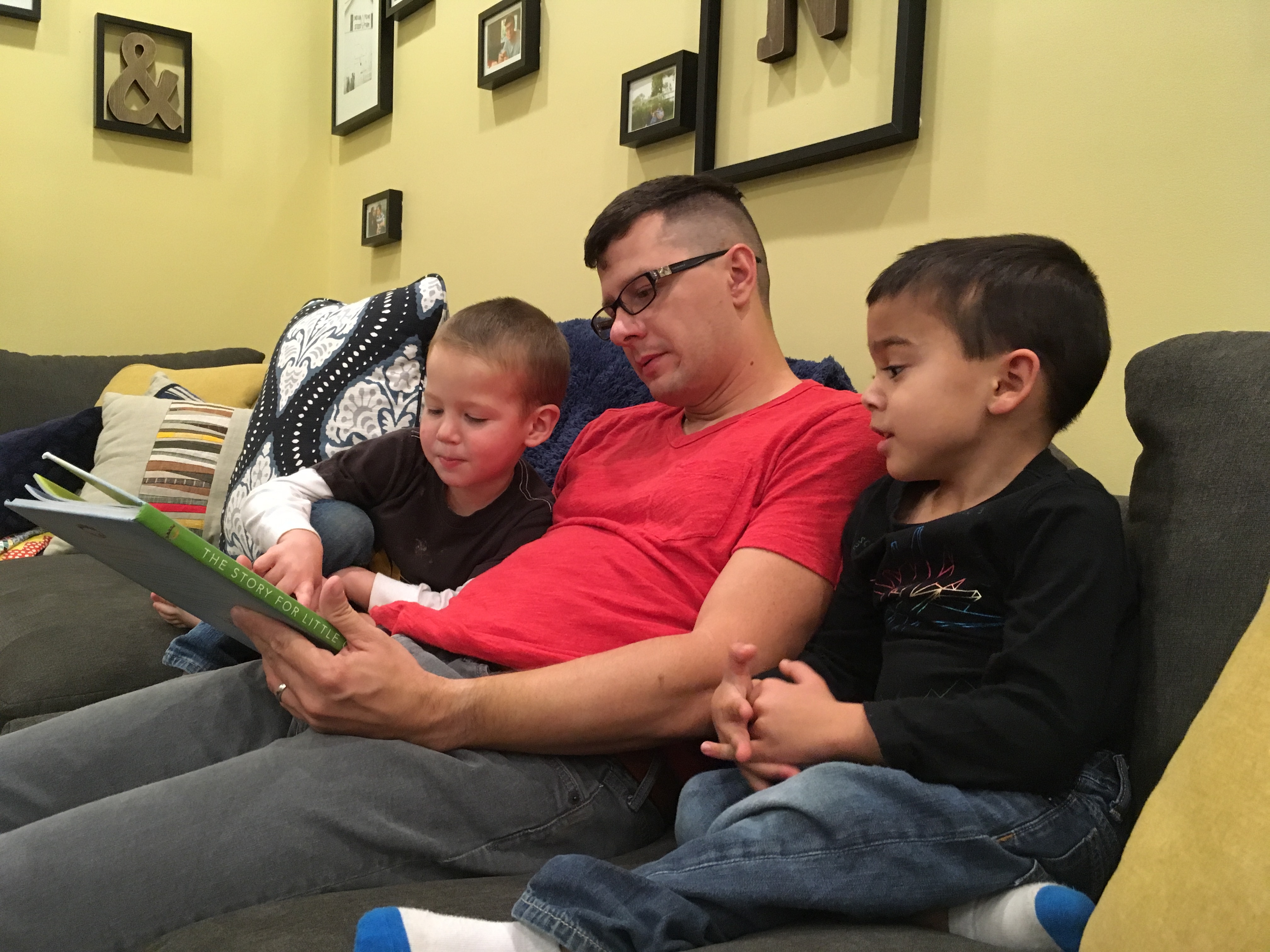 And that plan – it started with a baby.
This advent season, my family will change our devotions slightly again. We will be focusing on teaching our children about Jesus' birth. In order to save us, he had to come to earth and be one of us.
The story of Jesus' birth is essential in understanding the whole scope of the gospel.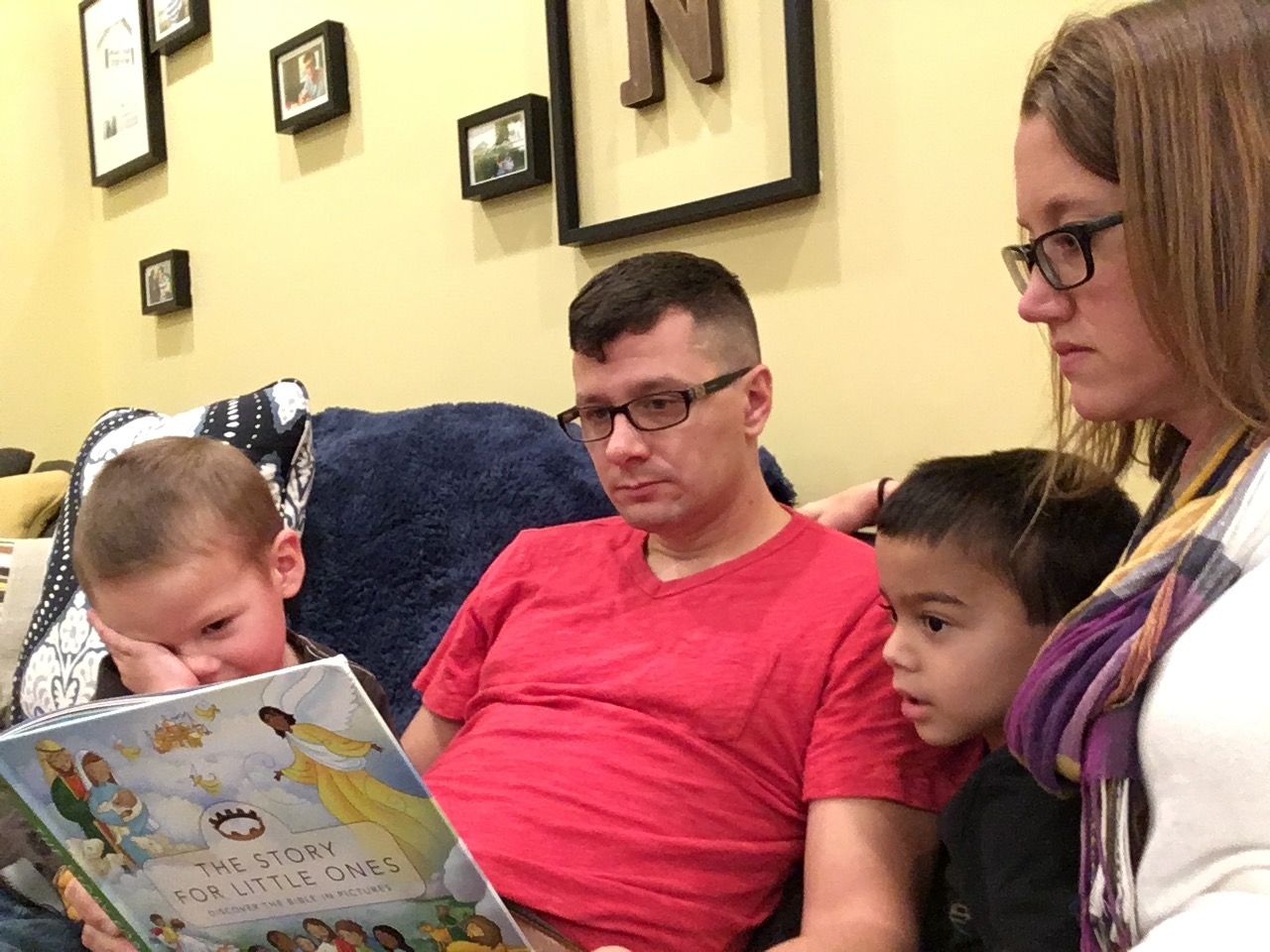 It's not just a sweet story of an unlikely birth of a baby king. It's the story of our majestic creator humbling himself to walk among people who had forgotten him. It's a story of forgiveness and power and humility and justice and grace. It's a story of the angels of heaven holding their breath as inn after inn denied the savior of the world a place to lay his head. It's a story of stars aligning and hundreds of prophesies being fulfilled. It's a story of awe, wonder, and majesty. It's a story of warmth and it's a story of war.
It's the true story of Christmas.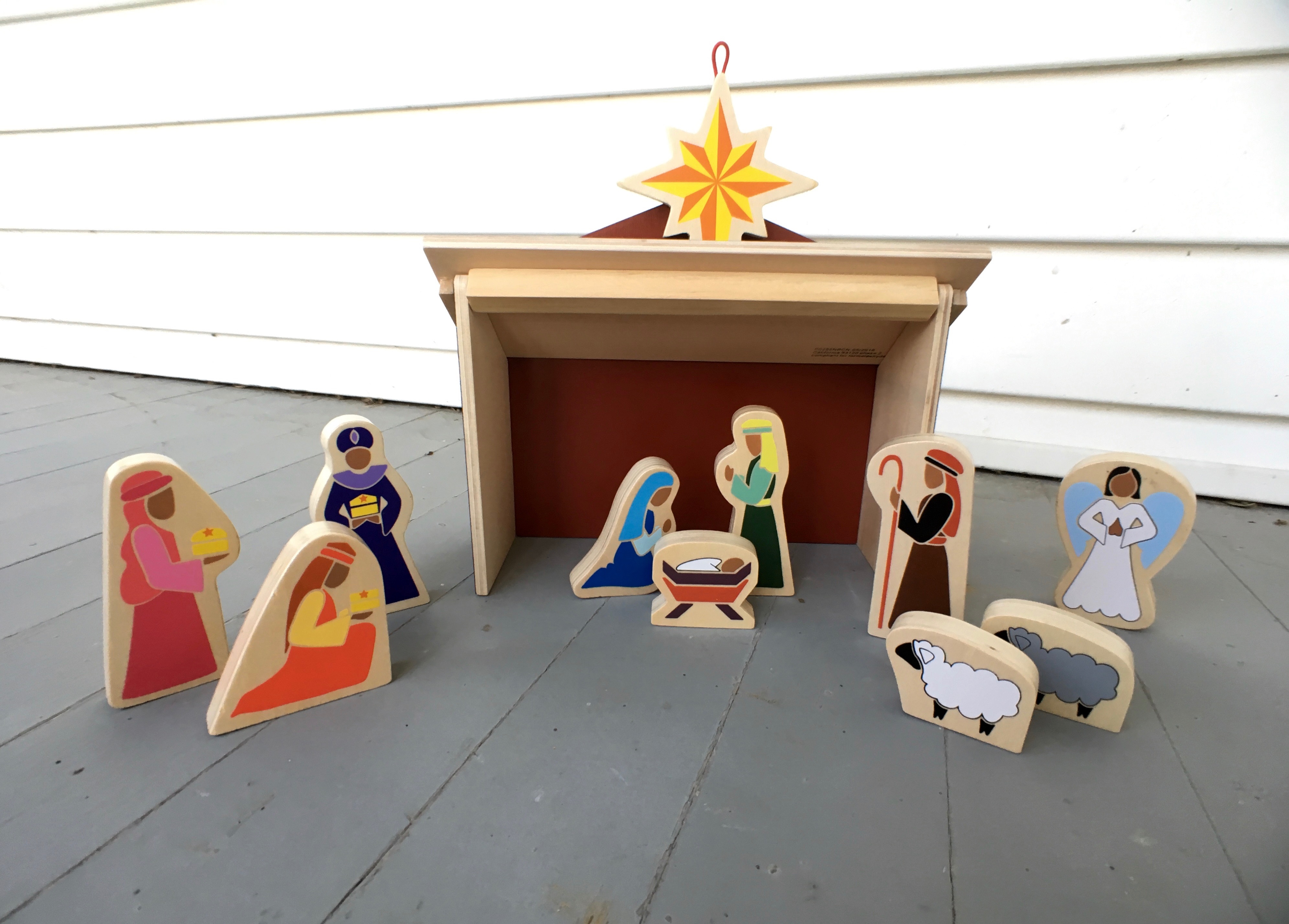 I pray my children will grow in understanding of the event that led to the earth trembling and the snake's head being crushed as we tell and retell of a simple barn and a manger through the month of December. Before they can understand God's saving power, they need to understand his humanity.
To aid us in our focus this advent season, my family will be using the book, daily scriptures, nativity, and hide-and-seek game from Star From Afar. Our family would love if you'd join us. The nativity set and the simple act of hiding the star daily will help my children capture the wonder of God's plan. Please join us and order your set before Sunday using the code, LIFEGATE in order to fund a Christmas party for our orphans in Sierra Leone. For more info about Star From Afar and the Christmas party, read this post.