It Was The Right Thing To Do #prayfornasko
Many have asked how Sweet Nasko is doing in his group home: Just like when he was here, he has good days and he has bad days. He is learning lots and progressing academically. He's meeting his self-care goals (the other day, that child wiped his mouth without prompting. Glory be to God!).
But his life still isn't easy.
He had to be moved to a different home within the same agency last week. He recently attacked a child and curiously pulled out another's feeding tube. His PTSD reared its ugly head about a month ago when he was left alone with a middle-aged woman (who we later realized resembled one of his orphanage caregivers). In response to her, he attempted to break the glass of his bedroom window using his head.
Last week, I sat across the table from my boy, and as he always does when we see him, he asked to come home. I miss him so much my body aches to embrace him (you can imagine his delight when I ask him - a boy with autism and sensory processing issues - for 13,000 hugs per visit). It's my dream to bring a safe and loving son home someday, but at this point, we can't.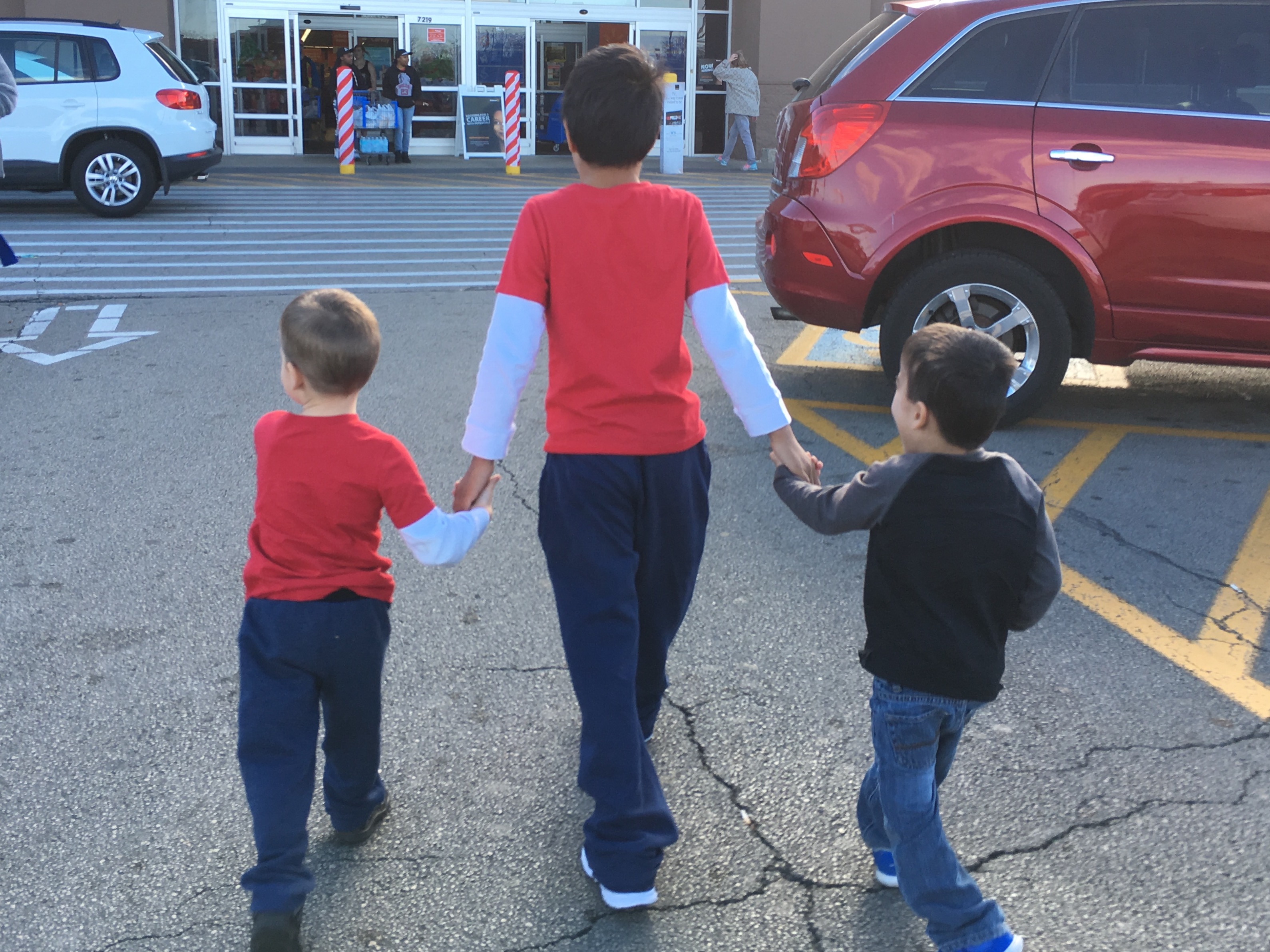 Children aren't supposed to be raised three hours away from their mamas though. Their fathers are supposed to tuck them in every night. It hurts to not be enough to heal my son from his traumatic past.
But as I continue to work through my grief, one thing has come to my attention — I was doing the job of an institution.
Within his group home, Nasko has upwards of 18 staff members who care for him each week. In his therapeutic school, he has a full-time aide, a classroom teacher, and half a dozen specialists in charge of his instruction and education.
In addition to those who work directly with Nasko, there are administrative staff members. They may rarely interact with my boy, but they are the reason his prescriptions are filled, his meals are purchased and prepared, and his needs are met/paid for.
At least twenty-six people, plus an army of administrators, work with my son on a weekly basis. And he is still struggling.
My guilt and my pain whisper to me in the night as I wonder if I could have done more, been more patient, and tried harder. But an entire institution is now partnering with me to do my job, and we still aren't undeniably successful. An entire institution is struggling; this only proves we did the right thing.
Placing Nasko in a group home was the absolute hardest thing I have ever done, but it was the right thing to do. My guilt and pain may whisper lies in my ear, but my God is helping me shout back His truths. Nasko is in the place where he has a better chance of remaining safe as he heals.
I miss my son, but I know we need the institution and its partnership as we raise him. I know the situation is hard, but it will be used for God's glory.