A Fellow Advocate, A Fellow Parent - Stories from Salone
[I'm obviously home from Africa. I wasn't able to update my blog while in Sierra Leone because the internet connection just wasn't good enough. For this reason, I will be sharing about my trip over the next month or so. This is one story from my flight over.]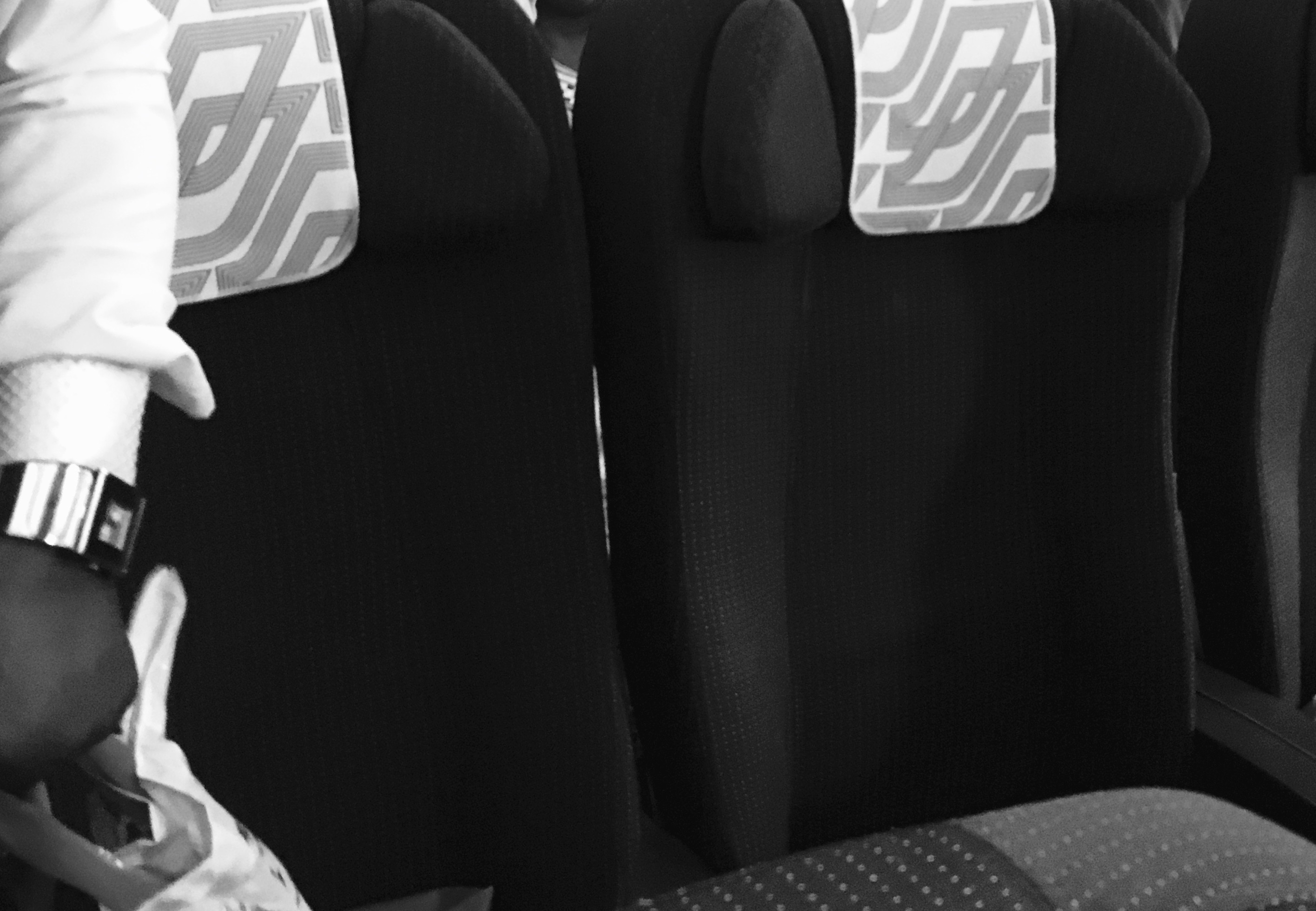 I found my seat and settled in. I did not realize the African man next to me would be fighting off tears just a few hours later.
On my final flight to Sierra Leone two weeks ago, I was willing my travels to be over and for sleep to overcome me. I napped fitfully until my food tray was delivered. When I awoke, the man next to me was eager to talk.
I asked if he lived in Sierra Leone, and he said, "No. Not anymore."
He, a soft-spoken man named Chernor, inquired about my trip overseas. When he realized I was also from the United States, his story began to pour out. He told me of his family who live and work in New York and Virginia. When I asked if he was returning to Sierra Leone for business, his answer broke my heart.
"No, I am traveling to visit my wife."
You see, he and his two children had been given Visas to immigrate to the United States, but at the time, he and his wife were not married. She could not move with their family.
Her babies and her (now) husband moved halfway around the world without her. It's hard to fathom a family separating like this.
With tears in his eyes, my seat-mate said he moved to the United States for his son. He reached into his pocket and pulled out his tattered wallet. It contained a single, small photo of his boy. He told me his ten-year-old son has autism.
I nodded and smiled. Of course he does. Only the God of the universe could orchestrate putting the mother of a ten-year-old boy with autism next to the father of a different ten-year-old boy with autism on an international flight. Only God.
The man next to me moved his boy, Gobie, and his younger daughter to the United States over two years ago. Chernor's voice cracked as he shared the story that led his family to decide to geographically divide:
One day, his wife was walking to the market. Along her path was the school where her oldest child attended. The kids were all outside for their lunch break, so she decided to stop and say hello.
As she approached the school, she saw a large group of children huddled together. In the middle of that huddle was a small boy. His shirt was being pulled and he was being taunted. His lunch had been stolen and consumed by the bullying children.
As Chernor's wife approached, she realized that boy in the huddle was her son. Her autistic son was nonverbal and had delays; he was the one being mistreated by his classmates.
The teacher didn't seem to find anything wrong with this behavior. In Sierra Leone, special needs and differences are commonly associated with witchcraft. Disabilities are not understood, but rather they are feared.
But Chernor's wife knew differently; that was her baby boy being mistreated. She immediately withdrew Gobie from school.
Gobie stayed home with her, but Chernor reported that she was completely heartbroken. When he and the children were approved for a visa in 2014, but Chernor's wife was not, there was hardly a discussion. Gobie needed to come to the United States. He would benefit greatly from services not offered in Sierra Leone.
Gobie has not seen his mom since they immigrated. Her visa could take at least another three to five years before it is approved.
Chernor's worry lines ran deep as he told me of the stress he manages trying to keep his wife from slipping into depression while fulfilling his parenting duties on the other side of the world.
To help lift his wife's spirits, Chernor returns to visit her a couple times every year. He loads his phone with videos and photos of their babies. He tells her stories of how they're doing in school and the places they've visited with their aunts.
Chernor spoke of the changes that need to be made in Sierra Leone. One might think he'd focus on the unfair government restrictions for issuing visas, or the delays in the red tape, but instead he talked about education and awareness.
His desire is to see his country, his people, understand that all lives have value. He longs for trainings to instruct teachers of the different types of special needs. He wishes for social reform that citizens of Sierra Leone might not allow their special needs children to continue wasting away, but that there might be a way to educate them and support the families raising them.
He, just like I — as a special needs parent — wants to speak for those who cannot speak for themselves. He ultimately wants the best for his son.