Mama, I Need You
About a month ago, Chance and I took our first extended trip away from our children. For so long, Nasko's behavior issues kept us extremely close to home. Knowing this trip had the potential to overwhelm our remaining kids at home, Chance and I crafted our words carefully the day before we left. We sat Louis and Edward at the kitchen table; we told them we were taking a trip, but they were staying home. We outlined the next five days as we had an arsenal of friends and family scheduled to keep them safe and busy.
While describing our plans, we repeatedly asked our kids if they understood — Mama and Taty were leaving for a few days, but grown-ups always come back (thank you, Daniel Tiger and his fine neighborhood). Though we had explained the plans a few times, you could physically see realization as it spread across my five-year-old son's face.
He became panicked as we continued through our scheduled events one final time. As we wrapped up our explanation, Edward couldn't contain his response any longer:
But Mama! I neeeeed you!
(Hello, future drama major.)
But son, you're right. You do need me.
You need me to feed you. You need me to administer your life-giving medicine. You need my loving touch and my soothing comfort. You need me to teach you and assist you in maturing. You need me to reassure you as you try hard things. You need me to tell you the gospel story in words you can understand.
Edward, you DO need me.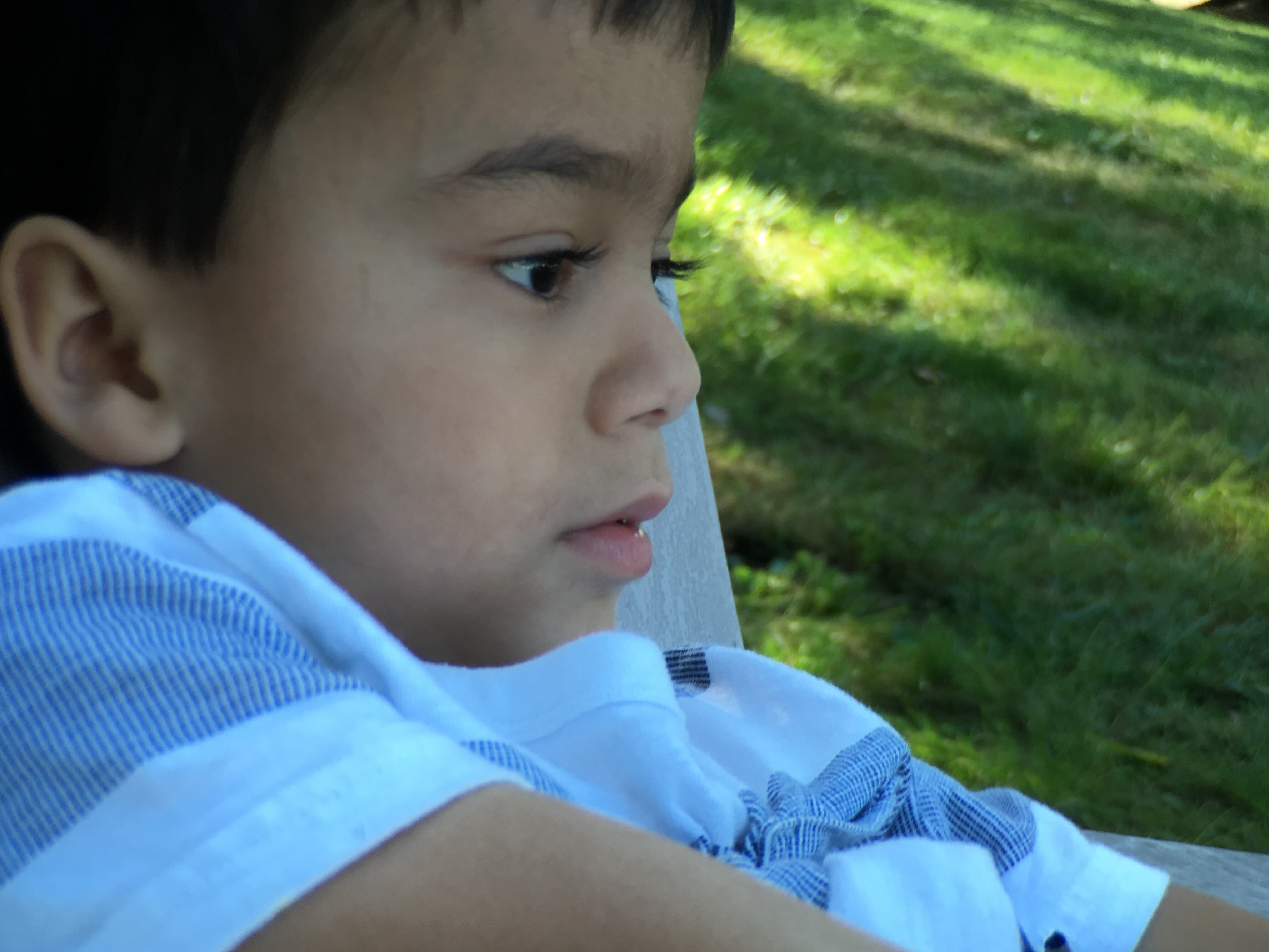 But sweet boy, you need me in other ways too.
You need me to love your taty more than anyone here on this earth. You need me to take small breaks from this tough calling of parenting. You need me to take space and recharge when I become worn down. You need me to follow my own dreams and pursue my personal passions. You need me to use my talents, not only to feed your hungry stomach but to bring the Bread of Life to those who are truly starving.
Baby boy, you need me to be my own person.
As I prepared to embark on this two-week trip to Sierra Leone, West Africa, Edward again expressed his need for his mama.
And again, as I spend time away, I know exactly what you, my sweet boy, need.
You need a mama who is willing to do hard things. You need me to sacrifice finances and time for those who are hurting and lost. You need me to use my talents to share the stories and lives of those who inhabit the other side of this earth. You need me to write, capture, and create in order to bring dignity and humanity to those who live differently than we do. You need me to encourage/be encouraged by some of my favorite people who have chosen to make life-altering sacrifices for the lost. You need me to fulfill my role as a mentor to orphans and children other than just you and your brothers.
Edward, you're absolutely right; you neeeeed me.
You need me to go, to do, and to be. And when I get home, you'll need me to read all your favorite books, cook all your favorite meals, kiss your owies, and brush your hair.
I promise I'll do what you need.
I've officially left on my trip to Sierra Leone. I'm posting this from an airport restaurant in Michigan. One of my main goals of this trip is to raise awareness of what is happening in Sierra Leone. I know the majority of my readers will never have the opportunity to travel to the other side of the earth, but take heart, I am bringing Sierra Leone to you. For the next few weeks, I'll be publishing stories. I'll be recounting my experiences, sharing testimonies, and posting a bajillion photos (Lord willing the wifi signal can handle it).
If you are at all willing to share these stories and pictures on Facebook, Instagram, or Twitter, I would be forever grateful. Raising awareness means exposing these stories to as many people as possible. We pray awareness eventually will lead to funds in many cases. Funds help to spread the gospel further. Thank you for helping Lifegate in this way.