Counting Down
We've attempted to maintain an upbeat attitude about Edward's half-body cast. It's cumbersome (he weighs almost half as much as I do) and restrictive, but we've managed to make this experience as fun as possible: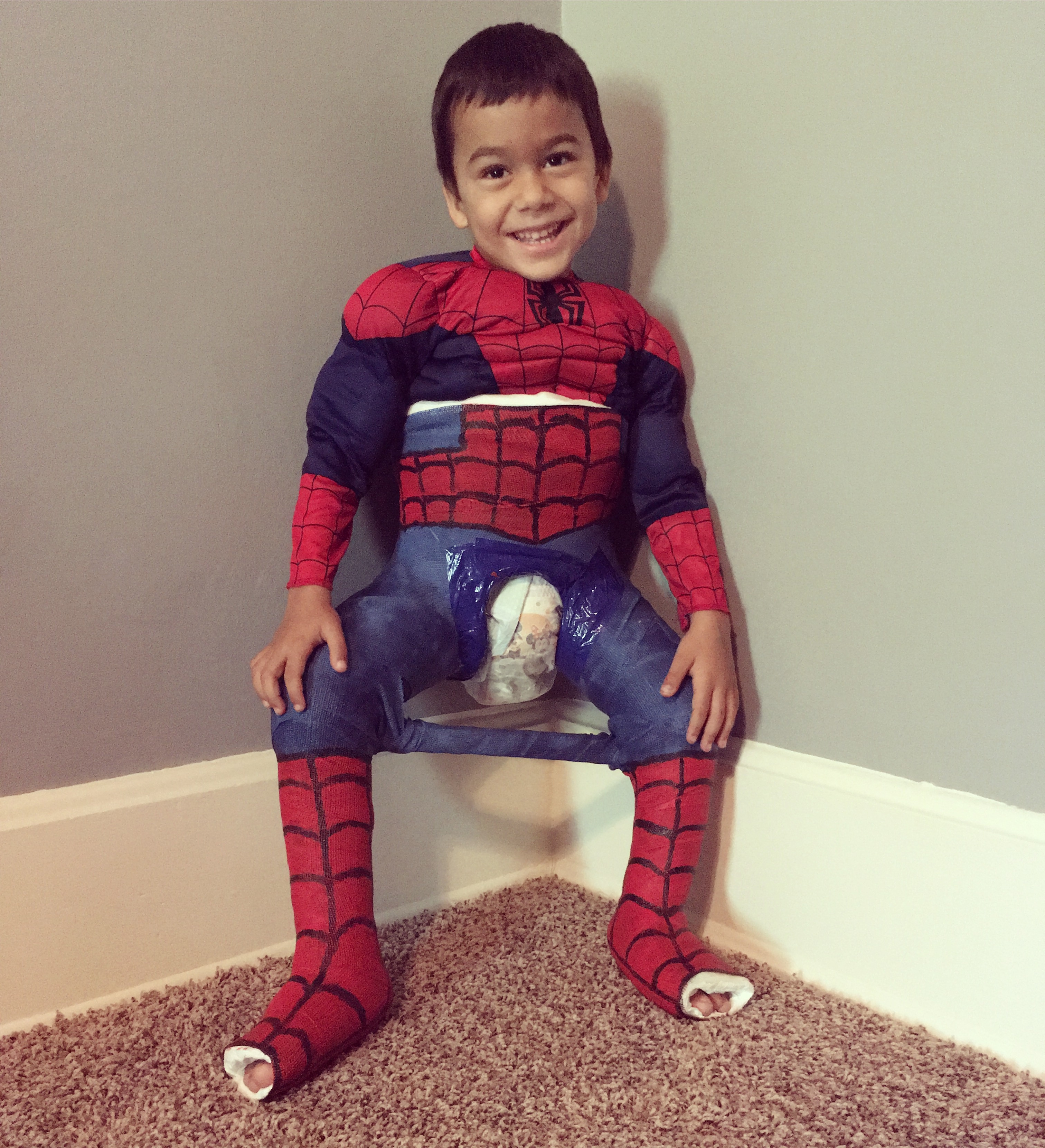 Meet our very own Spider-Man!
We've also encouraged Edward to gain as much mobility as possible (again, he weighs half as much as I do — my back and arms are perpetually sore). He has learned to "crawl" across a room and roll over as needed (in my defense, I didn't realize he was going to start practicing these skills in his sleep. He rolled out of his bed last week!)
https://youtu.be/JNRxOGPSwEE
https://youtu.be/uevG9q0luKA
Despite our positive attitudes and go-get-'em spirits, the countdown is ON.
At a doctor's appointment last week, we were told the date this cast would be removed:
October 11.
Edward will probably receive a new cast on that date, but we are praying for a single-leg cast which will allow much more movement and independence.
The doctor made it a production to tell Edward he only had two weeks left in his cast. Edward caught the excitement and clung to her words.
Poor, sweet Edward thought she meant two days.
The day after our doctor's appointment, Edward woke up and held up two fingers. He then put one down to tell me he only had one day left in his cast.
And thus, our countdown became necessary.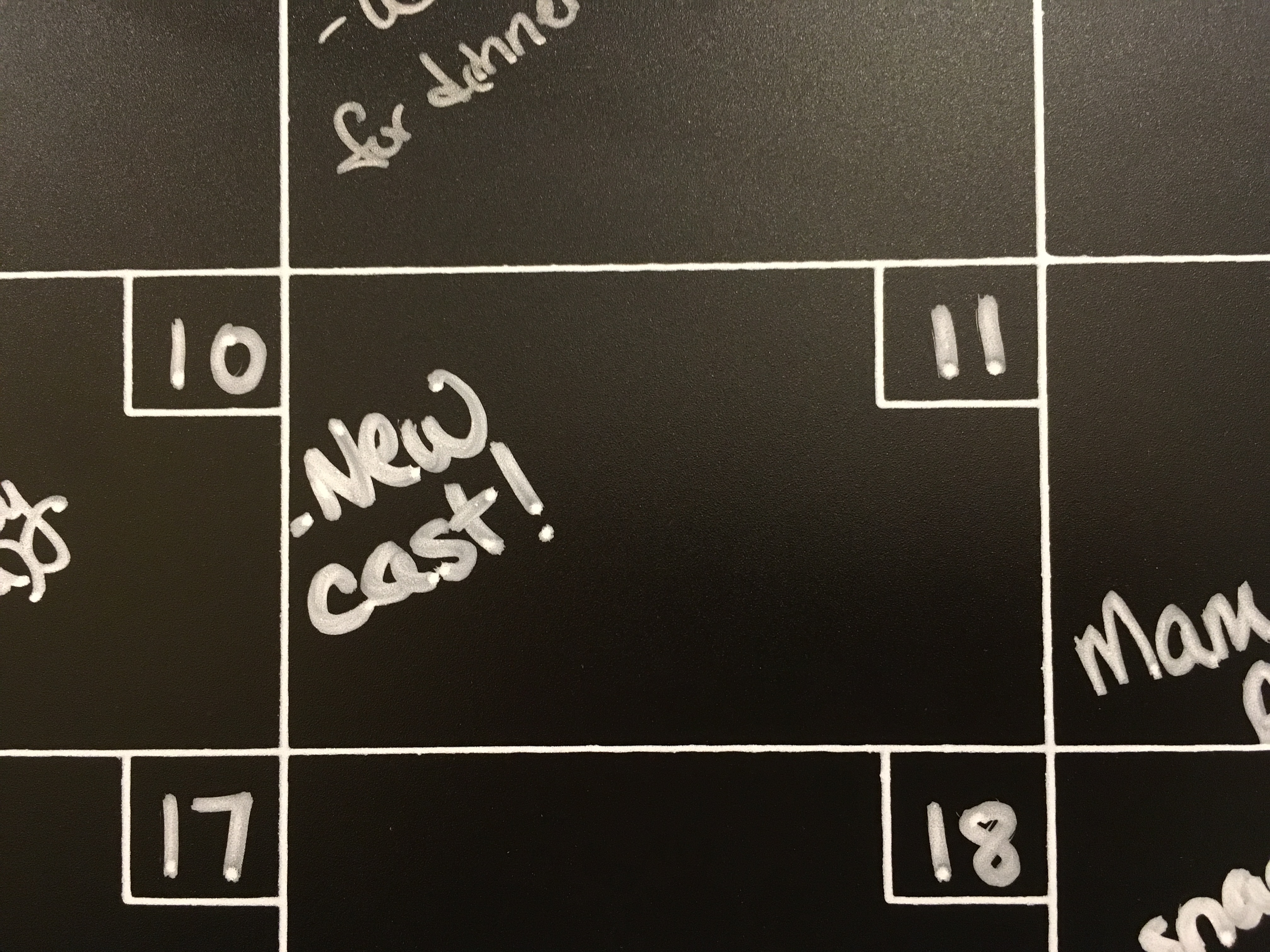 I attempted to explain "weeks" to a disappointed Spider-Man. I quickly abandoned this complex concept and created an entirely new countdown — 13 days until the cast is removed.
Days continue to tick by. Today is just eight days from the removal of Edward's cast.
As we constantly check the date for Edward's cast removal, I have an additional countdown taking place. Every morning when we discuss the number of days until his cast is cut off, I silently add just one more day.
I'm counting down to an event of my own. I'm leaving for Africa on the day after Edward's cast is changed.
Spider-Man and his brother, Louis, will be staying home with their father as I board a plane to visit my best friend and our missions organization.
You see, I've been counting down for much longer than Edward has.
My best friend and her family moved to Sierra Leone one year ago to serve as full-time missionaries for Lifegate in Africa (the organization Chance also represents full-time). Since she and her family boarded their flight, I've been planning a trip to go visit them.
I knew though, I could not leave Chance alone with our three boys.
Last November, we realized how severe Nasko behavior truly had become. We determined we needed help in raising him, so we began to search for a group home. Our process was slow and draining, but I knew I could not leave the country until he was safely placed in his new home. The boys were too much for just one person to handle.
When Nasko moved into his new digs this summer, I was able to purchase tickets to go to Sierra Leone.
As Edward counts down his days until this cast is removed, I am mentally adding one day; I'm counting down the days until I see my best friend and her family again.
I, too, am counting down.
Lest you think I'm just heading to Africa to get manicures (ha!) or eat bon-bons (again, ha!) this is also a trip for raising awareness. I will be capturing media and writing every day.
Please follow me on Facebook and Instagram in order to see my pictures and video. Also, if you've never signed up to receive my blog posts by email (see the bottom of this post), that is a great method for keeping up — time zone differences will cause me to post at different times than usual.
I covet your prayers as I continue counting down to my trip and the day Edward receives his new cast!