Your Moments Defined - Less Like Scars
This blog was not born out of a defining moment in my life or my husband's life; It was born when we made an intentional decision to turn our tragedy into Our Moments Defined. I know many of you have done the same. Tragedy and heartache have come your way, but you've sought the Father and have redefined those moments.
I want to share your stories through regular guest posts. Today's guest post is by Andrea Stunz. You can find her blog here.
We got home from the doctor and it seemed like everything was moving in slow motion. We tried to wrap our brains around this new normal that had been forced on us by the unlucky draw of genetics. Scoliosis would change how our daughter and our family navigated life for the next several years.
As a young girl, I vividly recall watching my older sister wear a Milwaukee brace (chin to hip) and the discomfort and limitations she endured. For our oldest daughter, I was grateful that she had a somewhat less intrusive contraption (chest to hip) but it was confining all the same.
Our oldest daughter, Tori, was diagnosed with Scoliosis when she was in the 5th grade. I was very familiar with this genetic disease since it runs through our family like an unwanted tradition.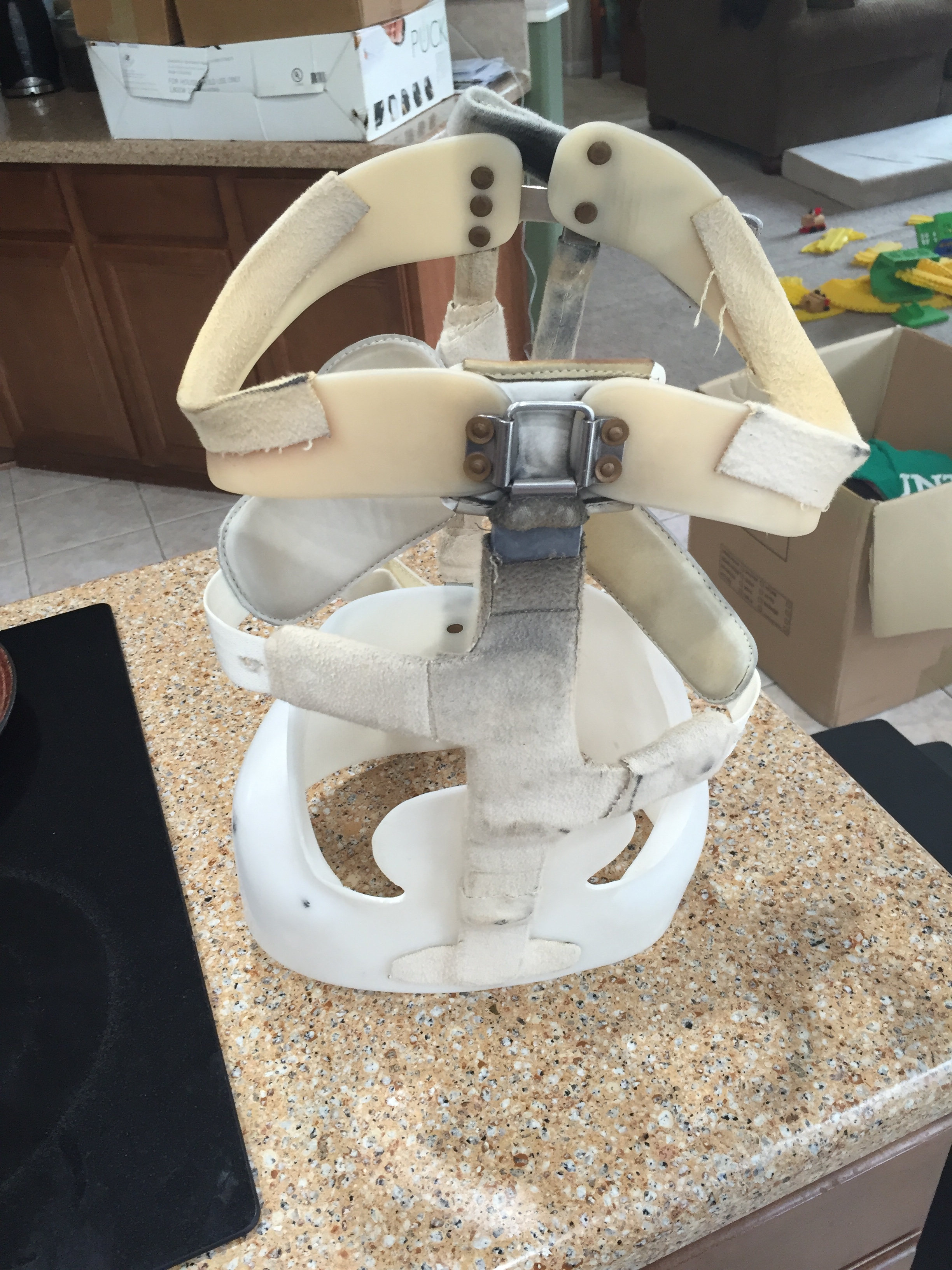 She was to wear the brace for 23 hours every day. The night we got home from her brace fitting, she enjoyed a few more minutes of freedom before I strapped her into the plastic and metal prison. I hugged her stiff body tight, told her I was sorry she had to do this and assured her she wouldn't do it alone. I then went to my bed with the image of her lying flat in her bed weighing heavy on my heart and felt heaps of mom guilt as I curled up and made myself comfortable. From our separate beds on opposite ends of the hallway, we silently wept ourselves to sleep.
The days with her constant companion would become, for the most part, manageable. She would quickly learn how to contort her arms in such a way that she could unstrap and strap herself in and out. I never understood how she did that. If there ever was an example of how resilient and adaptable our human hearts and bodies are, this would be a good one.
To cope, we found humor where we could. This scripture was one of Tori's favorites. We twisted it a little (pun intended) to bring a smile – we think God was okay with it.
"Trust in the Lord with all your heart and lean not on your own understanding; in all your ways submit to him, and he will make your 'back' straight."  ~Proverbs 3:5-6 
The next year and a half would include church camps, birthday parties and family vacations and hot South Texas summers. She would choose wisely how she spent her one hour of freedom each day but would otherwise watch from the sidelines.
During Christmas break of her 7th-grade year she was having serious trouble breathing. Her pediatrician found no cause. At her scheduled back doctor appointment, he would inform us that her brace was pressing on her lungs. She'd had a massive growth spurt and the curve had increased to 49 degrees and the brace was doing more harm than good. We rejoiced that she was brace-free but we waited for the impending spinal fusion surgery.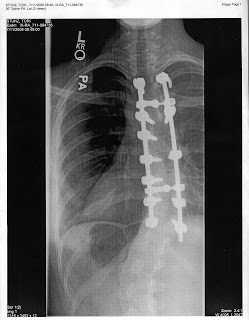 Tori would go through surgery well with her upper curve being corrected to 19 degrees (from 49). She developed a staph infection resulting in more surgery, another hospital stay, a pic line, daily home nurse visits and round the clock antibiotic infusions.
This experience affected how we navigated marriage, parenting, and our lives. Our youngest, now 17, still remembers that we didn't make it to her preschool graduation ceremony. Scoliosis made a significant impact on us individually and as a family. It was up to us to decide whether we let this moment define us or whether we would define it.
Naturally, I prayed that Tori would not have to endure the medieval torture device, major surgery, and complications. But God knew better. He always does.
Scoliosis may have weakened Tori's spine but it strengthened her heart and character. Scoliosis didn't define her or our family but it was a defining moment for us all.
"And in your hands the pain and hurt look less like scars and more like character." ~Sara Groves, Less Like Scars
A 6th-grade boy who sat behind her in class asked her what was sticking out of her back. She said, "It's a back brace because I have Scoliosis." He excitedly asked, "Oh no! Are you going to die?" She calmly replied, "No. My back is just crooked." That's my girl!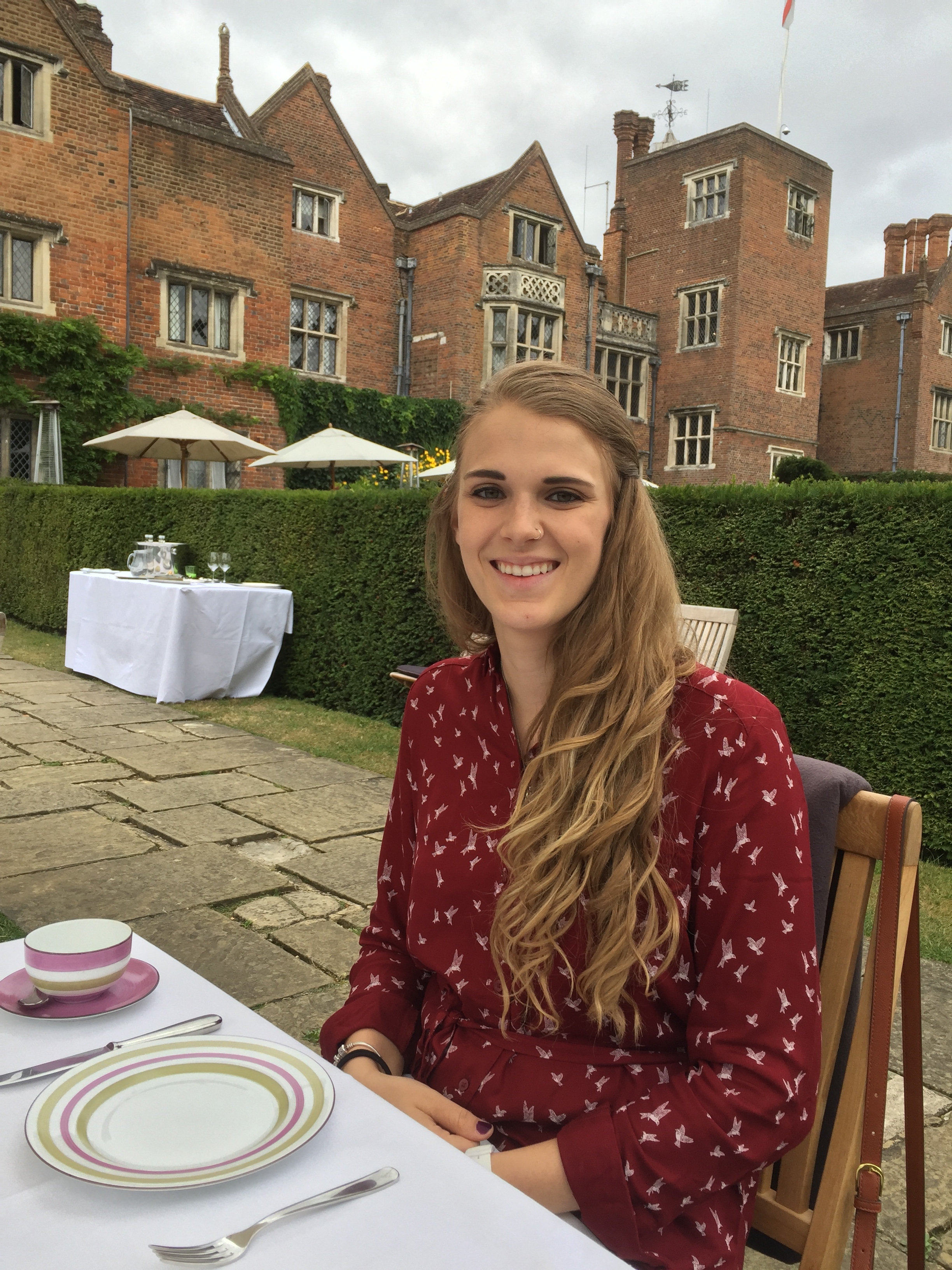 …we also glory in our sufferings, because we know that suffering produces perseverance; perseverance, character; and character, hope." Romans 5:3-4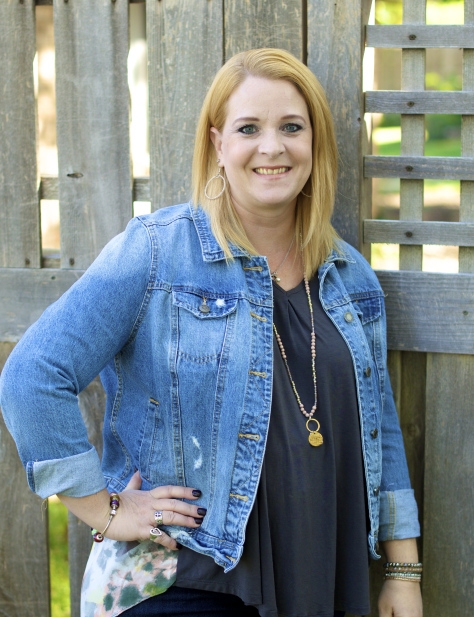 Andrea is a stumbling pilgrim and gatherer of stories. Stories about Jesus and how He gave His life for me, sustains me and redeems me... even though...
(Find more of Andrea's words here.)