Your Moments Defined - If Something Ever Happened to My Kid, I Would Never be the Same
This blog was not born out of a defining moment in my life or my husband's life; It was born when we made an intentional decision to turn our tragedy into Our Moments Defined. I know many of you have done the same. Tragedy and heartache have come your way, but you've sought the Father and have redefined those moments.
I want to share your stories through regular guest posts. Today's guest post is by Kathy McClelland. You can find her blog here. I met Kathy through one of my social media jobs. I am drawn to her spirit of calm and peace despite the chaos of the world she has been thrust into. I know you'll love her perspective on life as well!
Several years ago I remember overhearing someone say, "If something ever happened to one of my kids, I would never be the same person."
That "something" alluded to disease, disability, or death. And the statement was power-packed with fear over something bad happening.
Well one of those "somethings" has happened to one of my kids.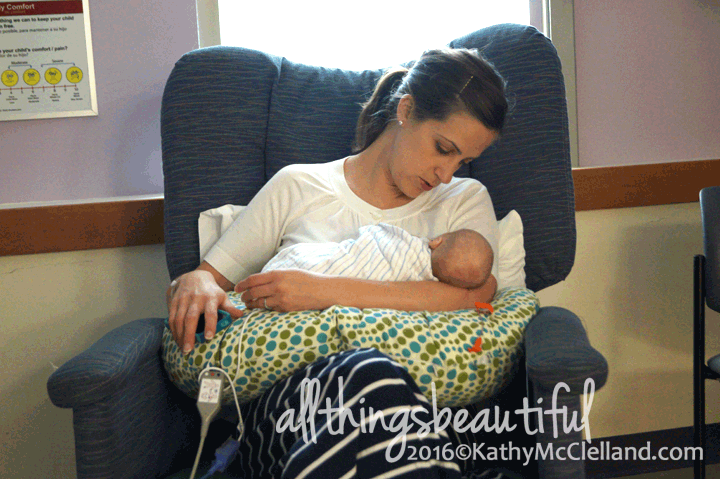 My second son was born with multiple medical complications and special needs and I am most definitely not the same person. It was a defining moment for me, but it's different from what I would have expected. I haven't completely fallen apart. At times, yes. But overall the different person is a better person. It's a choice. I can be changed by what I lost or by what I gained in that "something" event.
Over the last three years we have walked through three resuscitations, three surgeries, tube feedings three times per day, catheterizing every three hours, too many hospital stays, procedures, and ER trips to count, and more medications than you think should go into a 24 pound toddler. I won't even attempt to count how many specialists and therapists we've seen over the last three years. Or, the emotional and spiritual impact of having a developmentally delayed child has on my family and me. How could these experiences, this precious child, not have changed me?
I am not changed because I learned, "I am stronger than I realized." I am not changed because I discovered, "I am a special person to receive a special child." And I am certainly no superhero or saint more equipped to face these challenges than the next guy. I did nothing (good or bad) to receive this child. This same "something" could have happened to any one of my friends or family members.
What is true is that I am weaker, more vulnerable, and more out of control of my circumstances than I ever recognized or admitted before. I am more humbled by my sin in what seems to be an almost continual high stress level and state of alert than I used to live with before my son's birth. I am more grateful for the little victories. Above all I am weary and worn and longing more for the day of heaven than I ever was before this special child entered my life.
If something ever happened to one of my kids, I would never be the same person.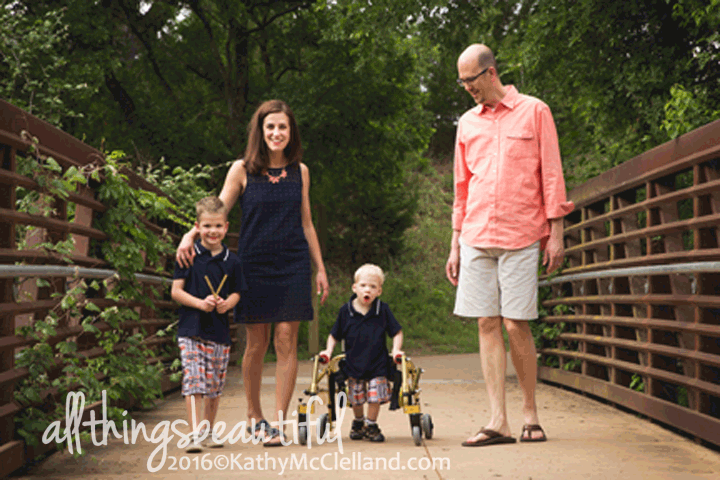 The power is steadily leaking out of this statement for me. It's still true, but I'm becoming less and less afraid of the "something." I'm more confident in the Someone who holds it all in his hands. I'm slowly learning to let go of what is already lost. I'm beginning to receive my life--no matter my circumstances or my son's--as a gift. I am allowing God to change me for the better, and not become bitter. Because what I gained, though certainly not by choice, is greater dependence on the One who holds all of the "somethings" of my life in His hands and Whose presence will never leave me, but will provide grace upon grace.
"Be strong and courageous. Do not be afraid or terrified because of them, for the Lord your God goes with you; he will never leave you nor forsake you." - Deuteronomy 31:6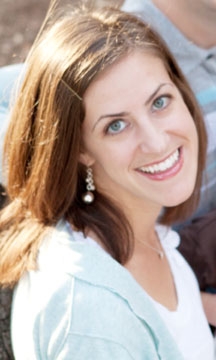 Kathy McClelland is
momma
to two precious boys. Her second son was born with a rare chromosomal disorder which catapulted her into the world of special needs parent. She blogs at kathymcclelland.com about finding beauty and hope, even in the midst of broken dreams.