My Louis
I have so, so much to say after taking a month away from blogging; that month gave me the time and space to rest, to heal, and to think. I enjoyed a time of recharging and listening, rather than speaking. But for now, I'm just going to dive back in with a few stories about My Louis' first ever day of school.
The title of this post is somewhat deceiving. While Louis is MY son and MY little boy, that's not what I am portraying by calling him "My Louis." Louis actually believes "My Louis" is his name.
It began when someone would ask him, "Who's that?" about a member of our family. He always responded with, "My mama. My taty. My Nasko. My Edward."
"And who are you?"
"My Louis."
Yesterday, as we rolled into preschool, his teacher asked what his name was. Of course, my boy answered in a voice dripping with preciousness, "My Louis."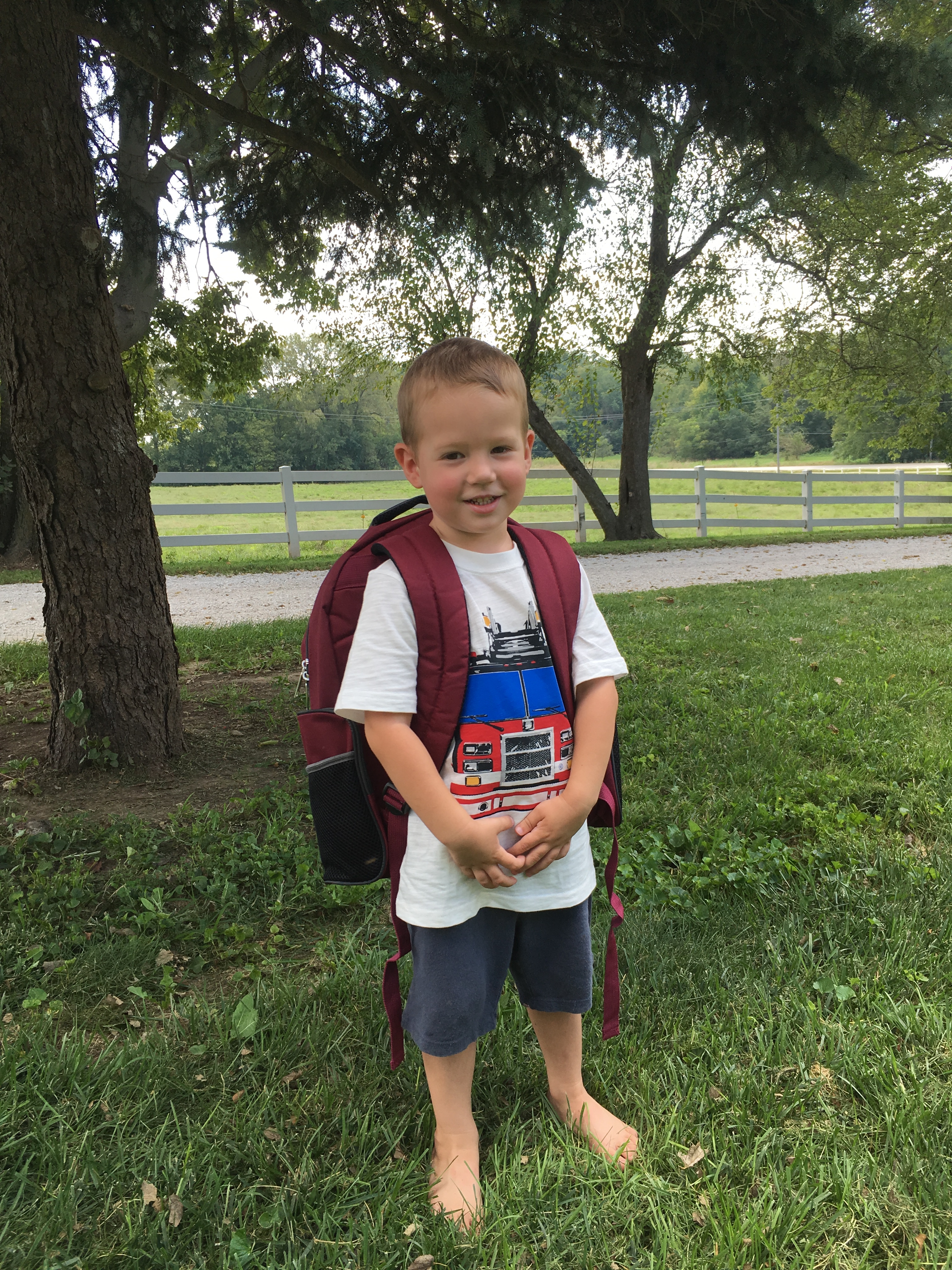 I was so proud of Louis when I dropped him off. He could barely wait to begin playing with all the toys and meeting all his new friends. He is familiar with the drop-off process since we take him to the church nursery every week. There were no tears, and hardly a "Bye Mama."
After drop off, I went grocery shopping and read part of a book. I think I am going to like having both boys in morning preschool classes a couple times per week!
But when it was time to pick up Louis, I went into the church where his preschool is held. The children were all sitting nicely in a row, wearing oversized backpacks, waiting for their parents.
Except for My Louis.
I looked for him, but couldn't find him! I was slightly panicked. Did his teachers lose him on the first day? Where could he have gone? But finally one of his teachers pointed down the hallway. There was another mom with her teeny, tiny twin babies. She was collecting her preschooler as well. I finally spotted My Louis. He was leaning into the babies' stroller, rubbing one child's cheek, and whispering softly to him.
That's My Louis!
His teacher smiled and came over to tell me that we have the absolute sweetest little boy.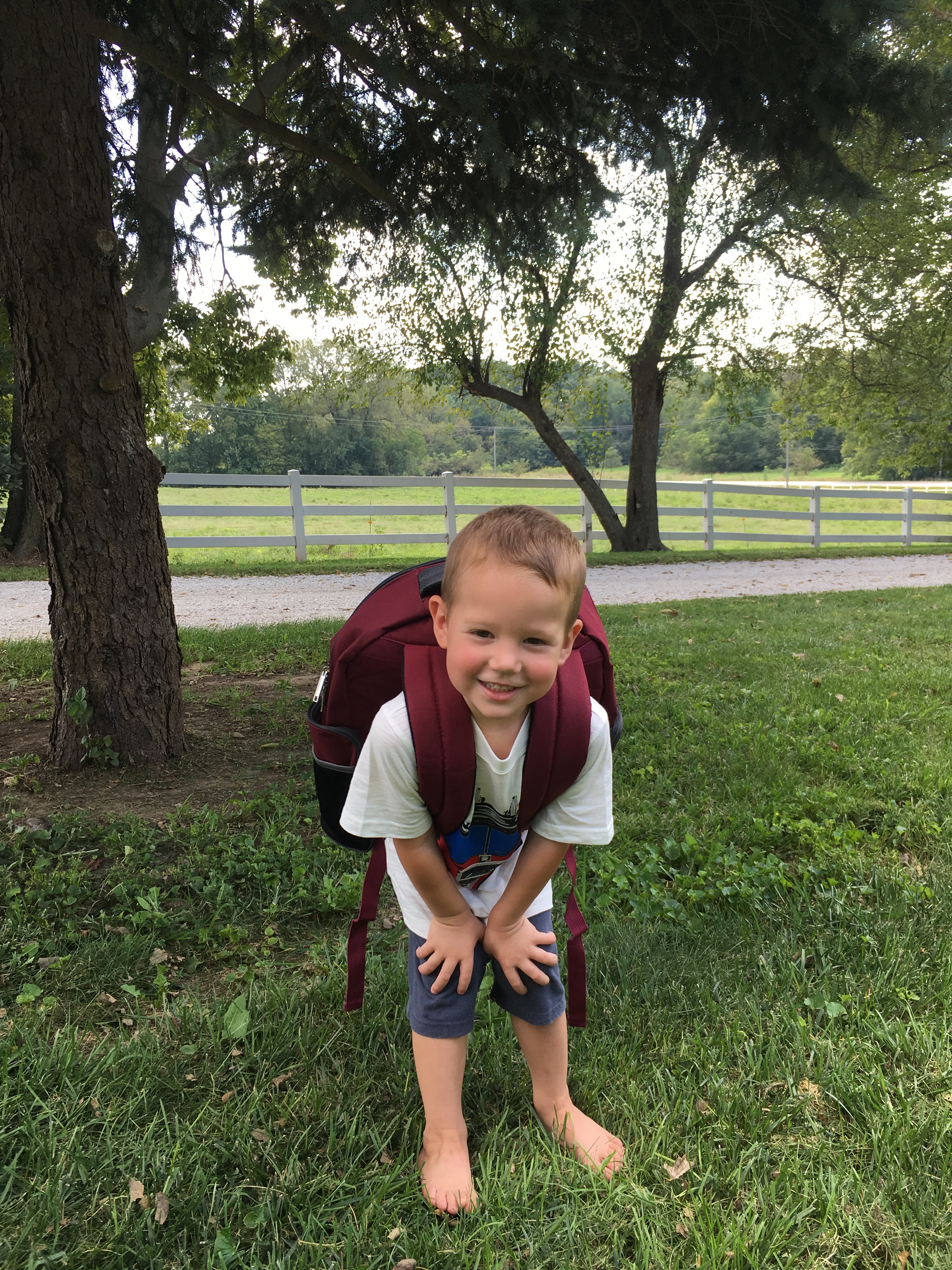 And she's right.
As Louis progresses through his first year of preschool, I cannot wait to hear about all the books he reads, the games he plays, and the skills he learns. But I hope and pray he maintains every little bit of his sweetness.