Your Moments Defined - Learning to Value Grief and Pain
This blog was not born out of a defining moment in my life or my husband's life; It was born when we made an intentional decision to turn our tragedy into Our Moments Defined. I know many of you have done the same. Tragedy and heartache have come your way, but you've sought the Father and have redefined those moments.
I want to share your stories through regular guest posts. Today's guest post is by Lauren Flake. You can find her blog here.
I met Lauren online first but then met her in-person at the most amazing Mexican restaurant with creamy jalapeno dip; so you know that friendship is bound to last!
I've been so impressed with Lauren's writing, but even more so, her giving spirit, as she walks through her grief. Here's her story:
This week marks the third anniversary of my mother's passing.
Sometimes, it feels as though she has been gone for ages; other times, it feels like she is still around somewhere close by and could be found if only I looked hard enough.
Building a legacy
At her graveside, under the scorching, Texas summer sun, a longtime friend of my mother's who conducted her memorial services said, "How we live now, going forward, is part of her legacy."
Clutching my grandmother's hand in solidarity, with sweat dripping down my neck and hot tears rolling down my cheeks, I clung to those words for dear life. I cherished and believed and breathed in their cool refreshment.
In that moment, it became clear that my mother would not be forgotten. Not on my watch.
My choices, dreams, and accomplishments, followed by my children's and future generations' choices, dreams and accomplishments would all become beautiful fibers woven into the tapestry of her ongoing legacy.
Yet, my recovery from her death wasn't all smiles and roses.
Writing through my grief
A few months after she passed, I hit rock bottom in my grief. The bottled up emotions of a decade of watching my mother decline through early onset Alzheimer's disease came tumbling out, and I wasn't sure how to proceed.
My mother, my best friend, was gone, and I remained.
Although I was surrounded by my husband, our toddler and our family and friends and pregnant with our second child, I felt desperately alone. I wished with all of my being that I could just have one more day with the woman who loved and understood me best.
And so, I coped, in the only way I knew how--I wrote, but not necessarily for my blog, a place where I had documented our journey through her disease.
This time, I penned a letter to my mother. Everything I wanted to tell her poured out of me into hurried, cursive letters in an inexpensive, lined journal, as I impulsively spilled my feelings of longing, love, and loss onto the empty pages.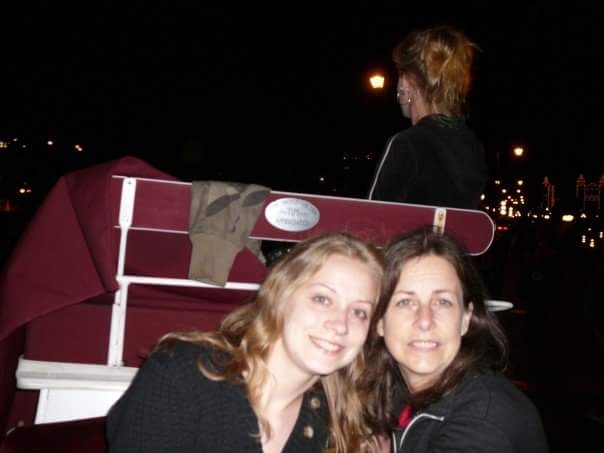 The process of writing to my dead mother was so cathartic that I ended up editing my "Dear Mom" letter for my blog and posting it on BlogHer. Imagine my surprise when BlogHer ended up featuring that organic overflow of my heart for the whole world to read.
Comments from others who were struggling and others who knew my mom poured in, thanking me for my honesty and vulnerability in my pain and relaying their own very real experiences of loss.
It was then that I finally understood the value of my grief.
I learned that my story--a continuing piece of her story--was valuable, that my words had the powerful potential to encourage others and build community.
All of a sudden, my writing began to blossom out of my grief like photos developing in a dark room, the photographer waiting anxiously for exposure of his images in the light.
I found so much freedom in this confirmation of my calling, realizing that my ministry was the product of my mother's legacy. With that knowledge came both great responsibility and great excitement--I knew that this was only the beginning of our journey, not the end.
God had planted a seed in me that would grow into a mighty movement. He was cultivating in me the desire and the ability to remember, support and hold space for the heartbroken.
Blooming where I've been planted
Last summer, in the aftermath of devastating floods where my mother spent the last years of her life, what I could see of God's plan started to make sense.
After raising funds and awareness for Alzheimer's disease for several years, I decided to give flood relief a shot. My fundraiser for flood victims, memorializing my late mother, was an overwhelming success, garnering the attention of both local and national media. Not only did we raise almost $150,000, we also spread our family's story of loss and legacy throughout the U.S.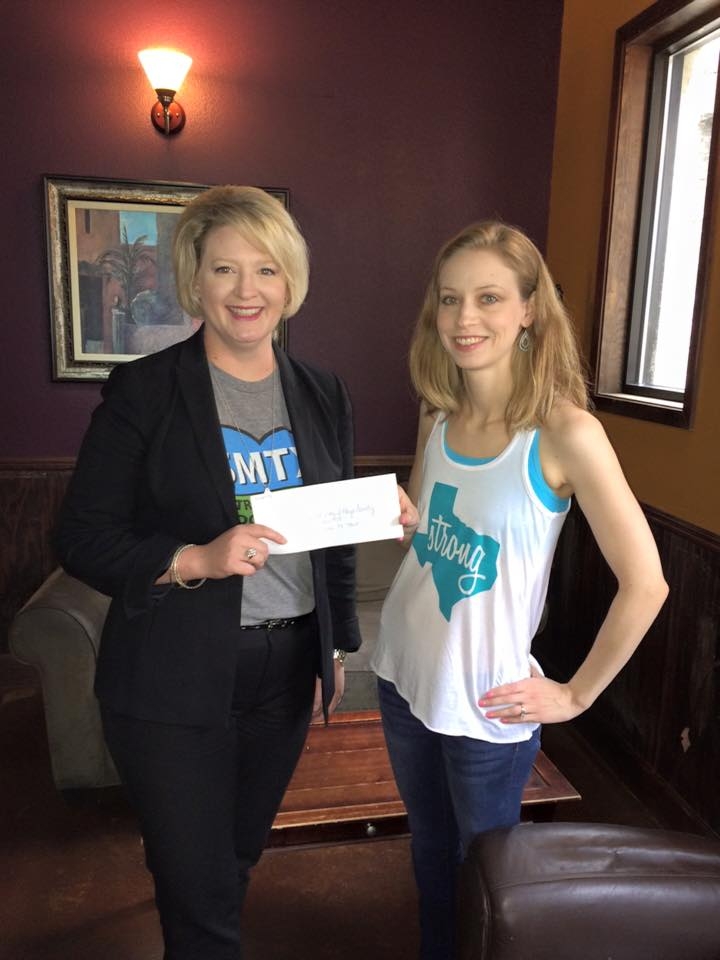 Months later, when a post I wrote about growing up in Austin went a little viral, I told my husband, "I do local really well."
It's not that the message or movement stays here, but it has to start here, where I've been planted. It has to start with what I know, and grow into something more.
Each plant starts as a tiny seed, but the flowers and fruit it will one day produce are always worth the wait.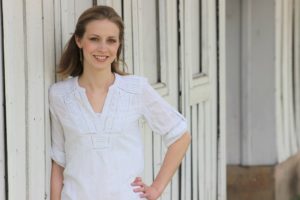 Lauren Flake is a wife, mom to two girls, Alzheimer's daughter and children's book author near her native Austin, Texas. She loves green tea, dark chocolate, and cowboy boots and raising funds and awareness for her favorite causes at loveofdixie.com.
Lauren has authored and published a children's book for helping families cope with losing a grandparent to Alzheimer's. The book is available here on Amazon.com.