WE are Dory's Mom
I took my three kids to the movies this weekend for their first theater experience. Many of you obviously did the same, considering Pixar's newest film, Finding Dory, earned more than $136 million in three days. As I sat and watched America's favorite ocean animals zip across the screen, I settled into what I thought would be pure entertainment for our family; I certainly wasn't prepared when the movie turned into a support group session for me.
Without giving away the plot to the three of you who didn't take refuge in air-conditioned theaters this weekend, I'll just say the entire movie is about Dory finding her way home. She's searching for her parents. Along the journey, she has flashbacks of her childhood.
During these flashbacks, we learn Dory had a mom (Jenny) and a dad (Charlie) who loved their daughter so very much. Every time Dory interacted with her parents, I couldn't help but smile. I was strangely drawn to Pixar's created character, Jenny.
As I sat in my woven, red seat attempting to avoid the sticky armrests and keep my children from spilling their ten dollar popcorn, I realized something; it's no wonder I relate to Jenny so well.
Dory's mom represents mothers of special needs children everywhere. She is me. And maybe she is you.
I am Dory's mom.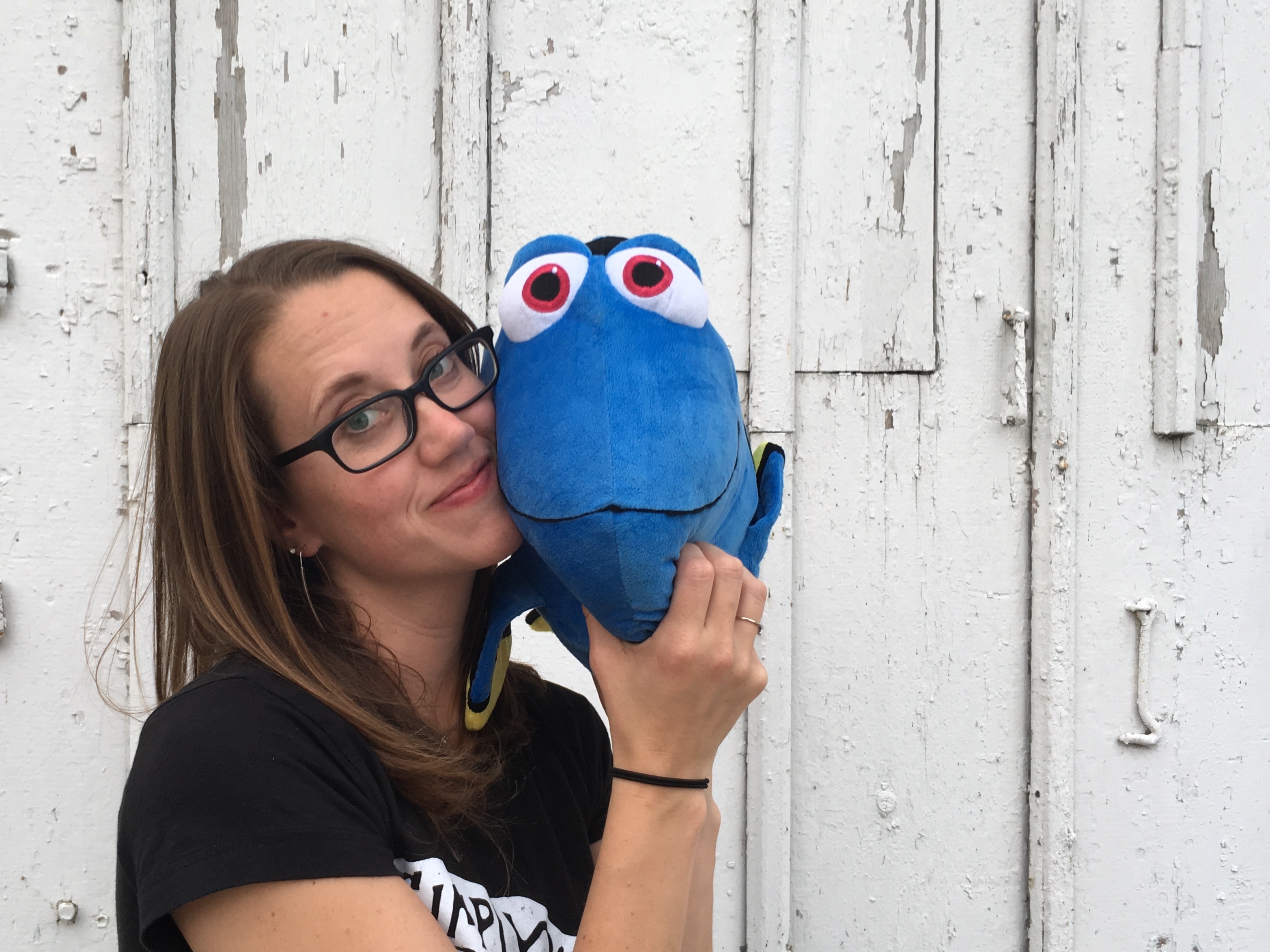 You see, while enjoying the cool air conditioning on a Saturday afternoon, I was sandwiched between two of my children. They are both internationally adopted and have severe special needs.
On my left was my oldest son, who has autism, Tourette's, and other behavioral diagnoses containing almost all 26 letters of the alphabet. On my right was my five year old who still requires an adaptive booster seat in order to see the movie screen due to his growth deficiencies from VACTERL Association.
I am Dory's mom.
In the film, Dory's special need is her short term memory loss. No matter how hard she tries, she cannot remember even the most basic things. She cannot even remember she has parents.
We learn different ways that Dory's mom and dad attempt to help her with this limitation. They teach her songs about dangerous parts of the ocean. They practice paths and plans for keeping her safe.
Just last month, I began singing a ridiculous song about what to do when we meet a car on the road as we go for a family walk. Over and over, we practiced moving to the side of the country lane and stopping.
I am Dory's mom.
In the movie, Jenny never gives up. She and Charlie continue teaching Dory adaptive skills, even if those skills don't seem to stick.
It took my oldest son three and a half years, but as of this year, he finally knows every letter of the alphabet.
I am Dory's mom.
One scene shows Jenny and Charlie together in the middle of the night. Dory is supposed to be sleeping, but the audience gets a peek at a regular reality for special needs moms; Jenny is crying. She's shedding tears and wondering if Dory will ever overcome the disabilities that seem to limit her.
Sitting in the darkness of the theater, I realized I was not alone.
Being the mother of special needs children can be isolating, but as I felt the heartbreak of Dory's mother's fears, I snuggled in closer to my son. His medical records fill an entire desk drawer. His diagnoses are rare. Even doctors need me, his mother, to explain his conditions, but in that moment of the movie, I felt comforted.
I may be Dory's mom, but I am not alone.
As I cry myself to sleep at night with a fear of the future, I am not the only mama shedding tears. Pixar would not have created a character who was not relatable to many.
Therefore, I know for a fact, you are Dory's mom too.
If you have a child with any special needs, you've done what Jenny does for Dory. You've patiently taught your child adaptive skills. Maybe you've sung a goofy song about brushing teeth or getting dressed.
You are Dory's mom.
You've persevered when it seems your child will never master a specific skill. You've watched him struggle attempting to walk or climb the stairs. Practicing over and over seems fruitless, until one day it clicks. And that one day makes it all worthwhile.
You are Dory's mom.
I know without a shadow of a doubt, you've shed tears and feared for the future. As your child regressed or struggled to stay healthy, your mind has wandered to the uncertain.
You are Dory's mom.
But, take heart, dear mama. Pixar would not have created a character unless she was relatable to many. Jenny's character perfectly captures special needs mothers everywhere.
Maybe even seated in your row was a mom who felt a deep connection to Jenny as well. We are not alone in this. We may feel isolated, but the truth is, WE are Dory's mom.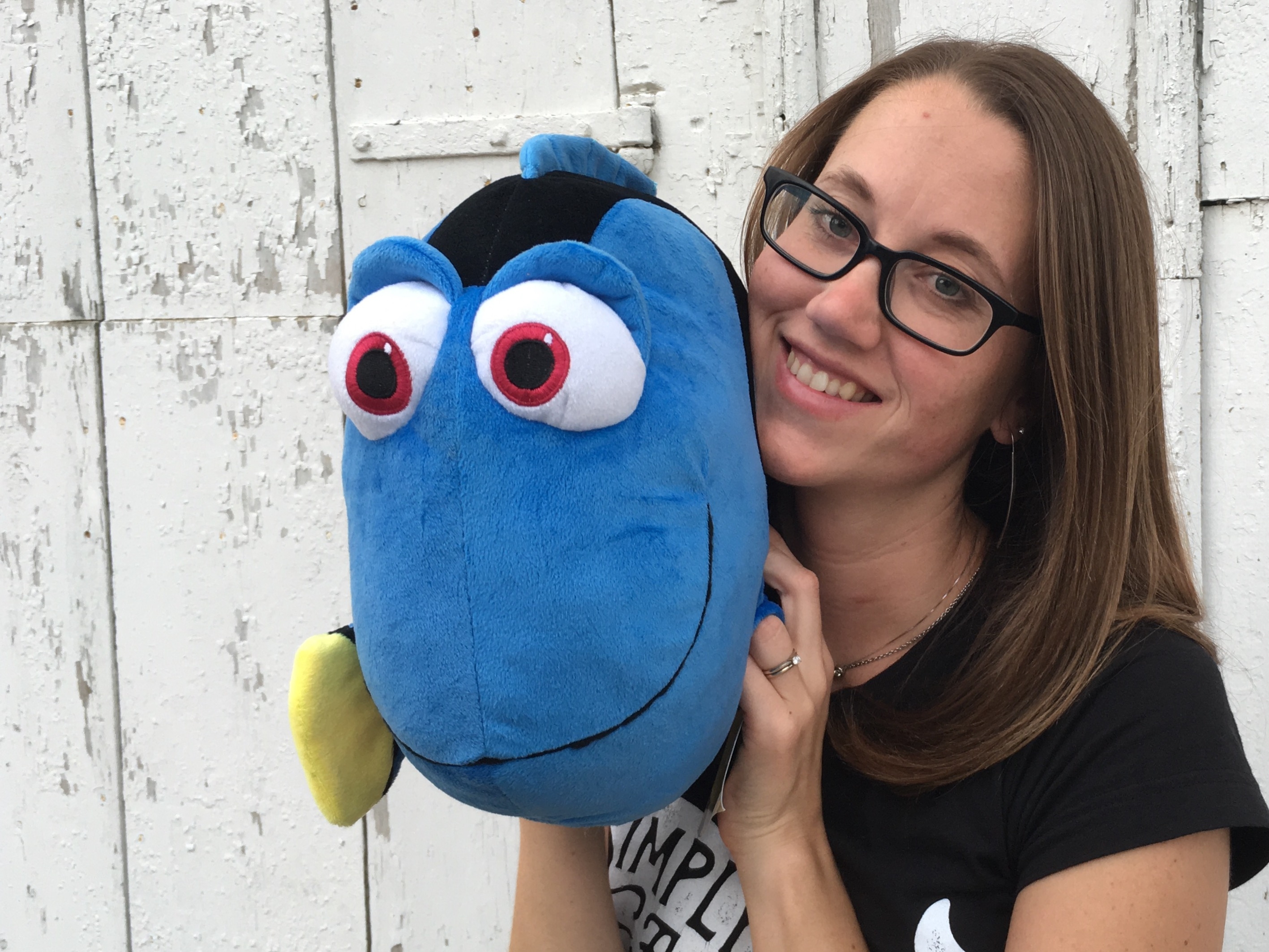 It's not about me and it's not about you. It's about all of us. It's about raising the next generation no matter their limitations or setbacks.
But, as we do this, let us remember we are not alone. There are others around us shedding the same tears and feeling strangely comforted by the character traits of an animated fish. We are not alone.
We are the mothers of children with special needs. WE are Dory's mom.
Please pass this post along to any special needs moms in your life. We regularly need the reminder that we are not alone.