Your Moments Defined - I Am His Bestseller
This blog was not born out of a defining moment in my life or my husband's life; It was born when we made an intentional decision to turn our tragedy into Our Moments Defined. I know many of you have done the same. Tragedy and heartache have come your way, but you've sought the Father and have redefined those moments.
I want to share your stories through regular guest posts. Today's guest post is by Krista Wilbur. You can find her blog here.
I met Krista in 2015 and had the privilege of watching her grow as she bravely wrote and published her memoir this year. I have read her book, For Letter Words, and I highly recommend it. It's a tough read because of Krista's horrific life circumstances, but it's such a beautiful picture of redemption. You can buy her book here.
As a child, I moved all the time and went to ten elementary schools. It's a crazy number but my mother, who drank and used drugs often, wasn't able to keep steady employment and so we were constantly forced to move from place to place, motel to motel.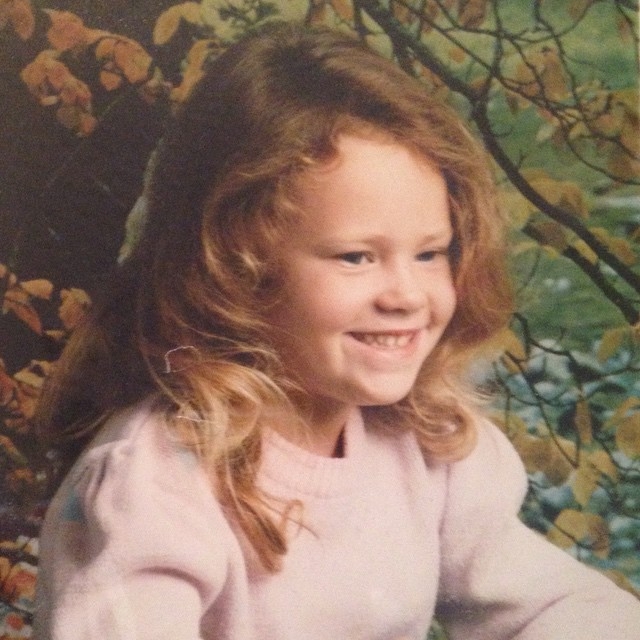 When I was in fourth grade she married my stepfather and it was shortly after that that he began to molest me. Eventually, it grew worse and it influenced how I lived my life.
At fifteen I found myself pregnant and decided to have an abortion. At seventeen, I ran away from my mother's house after my stepfather raped me. I was determined it would be the last time anyone took power over my body, but sadly, at eighteen, I was violently raped in a restaurant parking lot.
I had turned to the church at certain points of my life, but I had only ever been hurt by them. I felt abandoned and so I left the church. I left God... but He never left me. He was right there waiting for me when I hit rock bottom.
An excerpt from Krista's memoir, Four Letter Words (this was my absolute favorite part of her book!):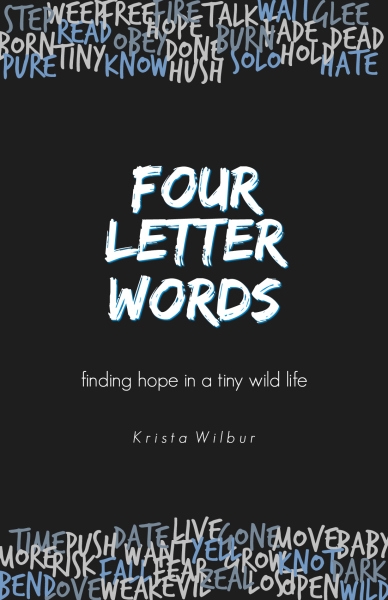 My story is already written. It has an ending, and I've spoiled the ending already for myself—but I am so glad I've read the last page. Even if I can't tell you the details, I know the climax of these chapters and years, of the mountains and valleys, the unfolding bits of grace and mercy in my life: eternal life with my King—not judgment or death but everlasting life, everlasting life that is a product of the richest and purest love this earth has ever known.
Of all the things I've ever wanted to write in my life, the beautiful words and the words that make you stop and reread… All of the words I've wanted to speak into being and into other people's lives… For all of that want and desire, I want you to know:
I am so glad I am not writing my own.
I would have left unwritten the best parts. I would have fast-forwarded through the lessons in forgiveness and grace and love. I would have missed the breath-taking moments, the orange and pink sunsets, in favor of the dimmer sundowns. I would have missed God's blessings because I would have skipped right past the moments of struggle. I would have said no to the tears and yes to the average and mundane, to showing and not telling. I would have tried to skip the grit and in doing so, never have lived to see the glory.
But God never made me mundane. He made me loud and bright and colorful. He made me an extrovert and crafty with words and a lover of people. He didn't write for me the boring roles full of dull colors and one-liners. No, when He wrote this story I am living, He wrote me in with passion and strong, vibrant lines.
I would have given anything as a teenager to tone it down. To blend in and do life like everyone else. I tried. So many mornings I woke up and thought, "Today. Today is the day where I just act like everyone else already."
And every day, I failed because that is never who He intended for me to be because He loves me He is giving me this great and beautiful life to live and a great and beautiful story of redemption and grace to tell.
He is whispering to me, "I colored outside of the lines with you. I picked the vivid crayons, the ones with the crispest points to make the sharpest lines. I never wanted you to fit into the rest of the world. I have always wanted you to stand out… for Me." I am so glad He is writing me.
He has written me as poetry, fluid and approximate, as I have traveled these years. He has written me as prose, stubborn and boxy and detailed as I've walked these decades. He has written me, line by line, a bloom of petals on pages. He writes me still, in my stillness and when I cannot hold my body still. I am just living the words He already has written for me.
Page by page. Each day the bookmark is placed in a new chapter, a new season. The plot thickens. I am a mystery He is writing but I know how it ends. With this story He has begun a good work and He will complete it because He keeps His promises—before they are ever lived, when they are only a mere whisper of words on His pages.
He has engraved me into the palms of His hands. I am, for this reason, His chosen genre and His bestseller.
So I will live my story boldly because He loves me enough to ask me to tell it.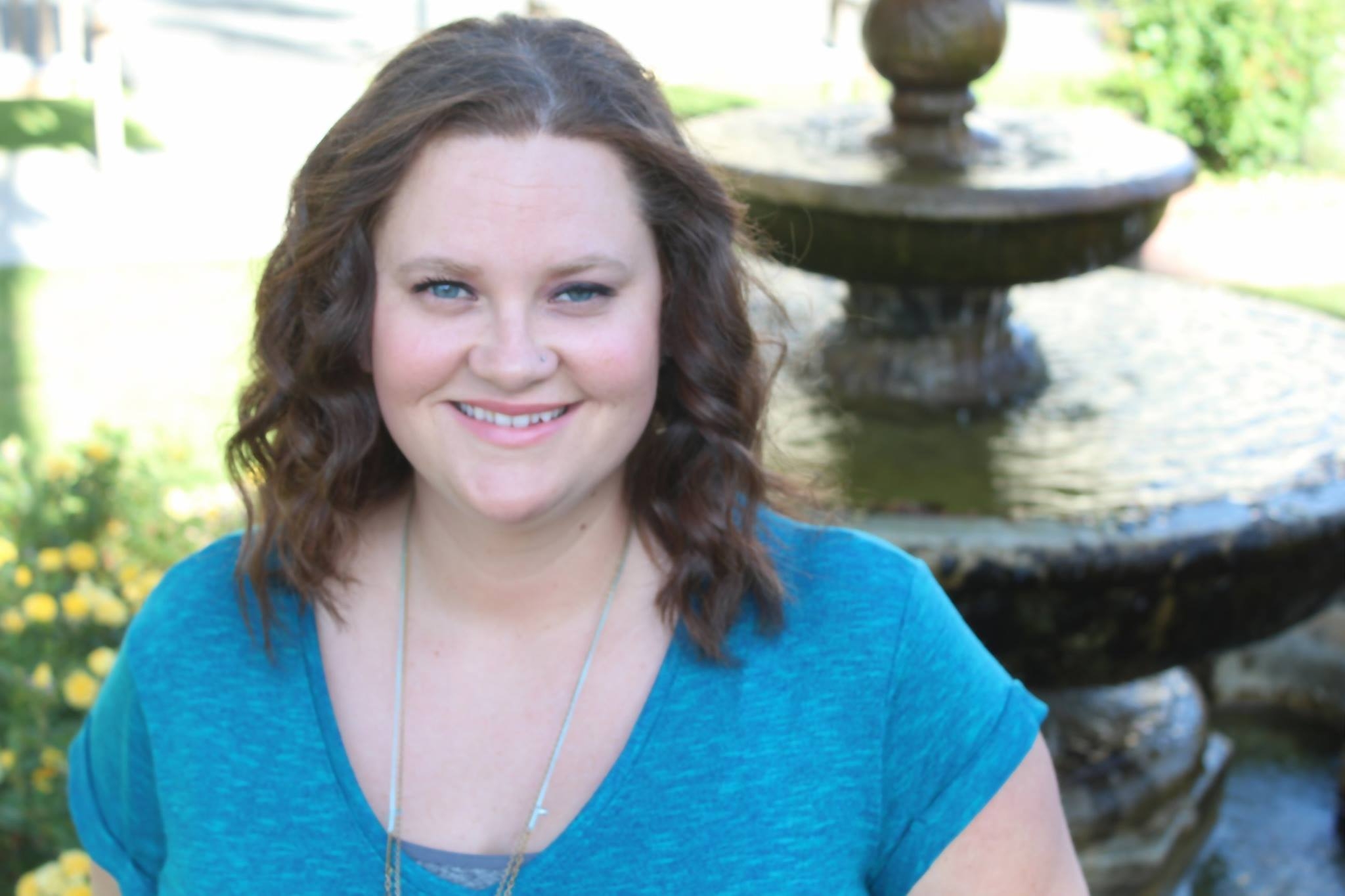 Krista Wilbur is a sometimes-blogger at kristaonpurpose.com. She lives in Camarillo, CA, and has lived her whole life in Southern California. She loves to write, read, cross stitch, and laugh with her family and friends. Although her life has had its dark moments, she loves bright colors, especially yellow, and tries to live with the joy God has given her. She can also be found on twitter and Instagram at @kristaonpurpose.
*Links to Krista's book are affiliate links.