#prayforNasko
The doctors are planning to release Nasko this week.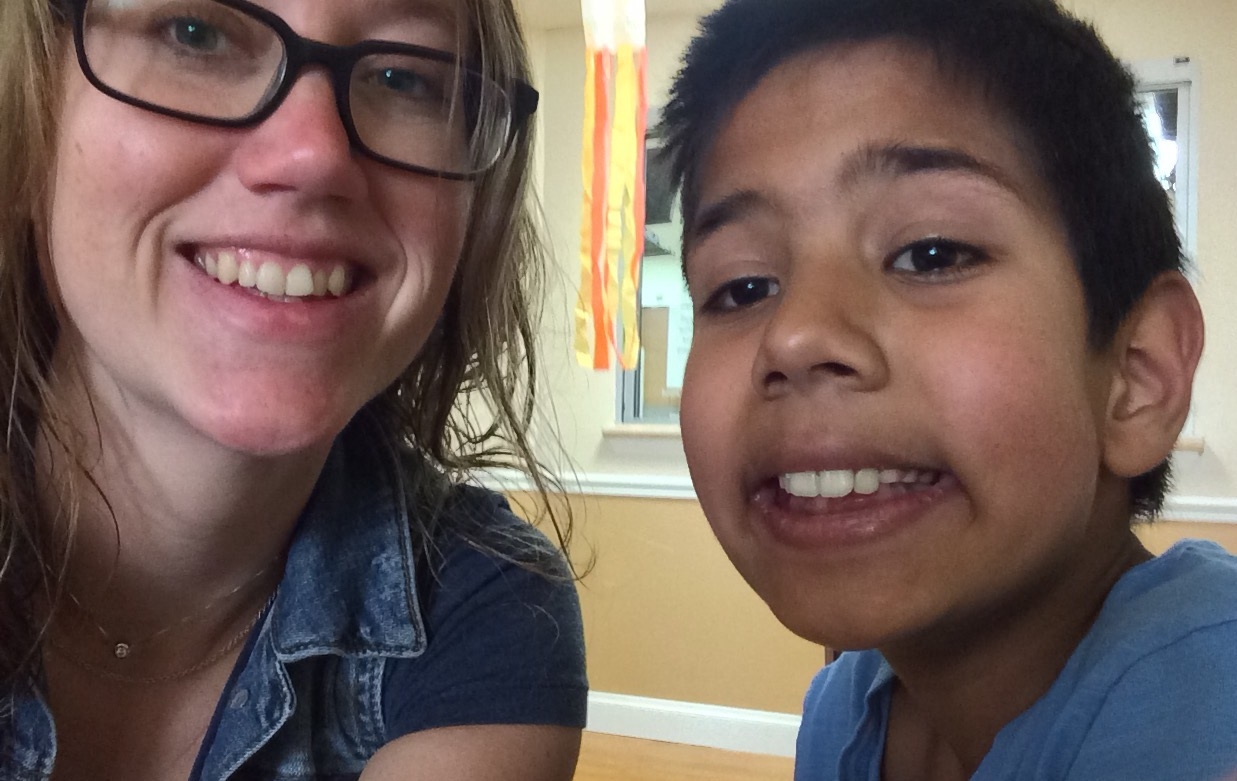 He was hospitalized over three weeks ago because of an out-of-control rage episode. He intentionally flipped a dining chair out from under one of his brothers - sending his brother to the floor. Nasko screamed. He head-banged against the wall. He attempted to break his light fixture with his bare hands.
  After his rage, he spent almost two weeks throwing up. The doctors completed multiple brain scans and tests. He never ran a fever. No one could explain his sickness. The doctors and nurses spent much of his first weeks of hospitalization trying to help him keep food down again.
  At home, we rearranged our plans and moved into our new house, so that task would be finished before he came home. His therapists believe many of his behaviors are related to fear and anxiety. The thought and process of moving to a new home had Nasko afraid. His team suggested we move while Nasko is away.
  We are mostly settled now, so hopefully we can help him eliminate a few of his fears. He has a new room and a new bed and a new house and a new bus route though. Instead of coming home, he's returning to a strange place full of new and different.
  This is not going to be easy.
  I'm not naive enough to think that these changes won't potentially land him back in the hospital again soon.
  Nasko thrives in the hospital setting. He LOVES being there. He seeks solid routines and structure. He likes predictable. His anxiety lessens when he's on a lockdown unit because he knows exactly what's coming. He knows what to expect. Things have become familiar.
  My sweet, little Nasko struggles so much because of his fear. His orphanage past tells him that no one can be trusted. He's tormented by his memories and his experiences of abuse. No medication can take away the reality that he survived for five and a half years. He's haunted by his past.
  At home, there are so many variables and changes. Life is unpredictable. Nasko's PTSD heightens when he doesn't know what is coming. We attempt to maintain routines, but it's impossible to give him the structure he needs.
  But God.
  Nasko's past. The lack of effective medicines. The unpredictability of life. All of these factors make our days and weeks of keeping Nasko safe seem impossible.
  But God.
  We didn't abuse Nasko for five years. We have always met his needs (and then some). We struggle with unforgiveness towards those who hurt our baby boy.
  But God.
  We know coming home from the hospital is going to be a struggle. We know Nasko may rage again. We know he has a lot of transitions to get used to in our new home.
  But God.
  We also know God's power.
  God can overcome Nasko's past. He can wipe away Nasko's fear. He can give Nasko peace and provide him with calm.
  God can help Chance and I in our unforgiveness and in our weaknesses.
  We just have to ask Him.
  We've been praying and fasting for Nasko while he's been hospitalized. Many of our close friends (and even some of their children) have joined us in this.
  We know God can heal our boy. We know life does not have to be endless torment and fear for him. And we are praying for that healing.
  We are boldly approaching the throne and battling with the demons of Nasko's past. We're asking God to release sweet Nasko from his torment. We're interceding on Nasko's behalf and praying for his salvation.
  The days ahead have the possibility of being very hard for our oldest son and for our whole family. We're begging God for His peace to reign in our home and in all our hearts.
  Would you — our friends, our family, our supporters, and our biggest cheerleaders — be willing to pray with us? Nasko needs us to carry him before the Healer.
  Because of Nasko's past and his torment, he cannot get to the Father on his own. Will you help us carry him?
  Ephesians 6:12 is a verse we are clinging to as we pray for Nasko everyday. It reads this way:
For we are not fighting against flesh-and-blood enemies, but against evil rulers and authorities of the unseen world, against mighty powers in this dark world, and against evil spirits in the heavenly places.

‭‭Ephesians‬ ‭6:12‬ ‭NLT‬‬
Will you join us in this fight? Will you come alongside my family as we intercede on Nasko's behalf? Would you pray with us against the demons of his past?
  Our close friends have asked us to organize a time that everyone can pray together.
Everyday at 6:12 PM CST (because of Ephesians 6:12) we are setting our phone alarms and praying for Nasko. Many of us utter prayers for him all throughout the day, but we are rallying everyone to pray at that same time - no matter their time zone.
  We're setting our alarms and setting our son before the Father.
  Will you join us? Will you set your alarm? Will you pray for our boy? Will you share a screenshot of your phone alarm and ask your friends to pray too?
Will you #prayforNasko at 6:12 CST everyday with us?
  Nasko needs us. And at 6:12 every night, I'm promising to give him my heart and my prayers.