Happy Fifth Birthday, Edward!
Yesterday we celebrated Edward's fifth birthday! It's his second birthday with us, and this year, he had it all figured out. He made very specific requests for food, party guests, and presents.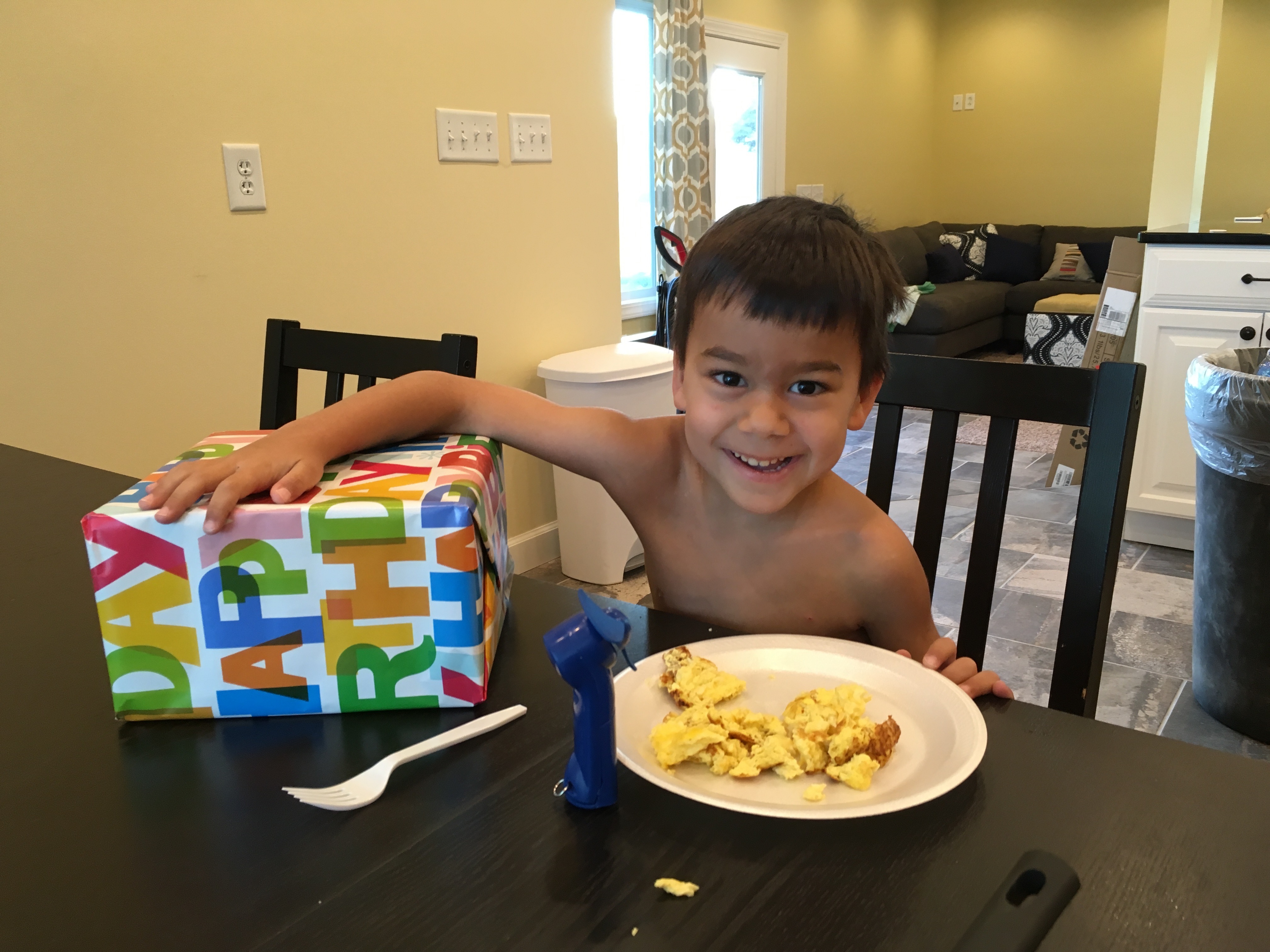 In the morning, we ate breakfast and gave him one of his two gifts. He received a Finding Dory stuffed toy. Our family is anxiously awaiting the release of the new Disney movie, so he was thrilled with his Dory toy.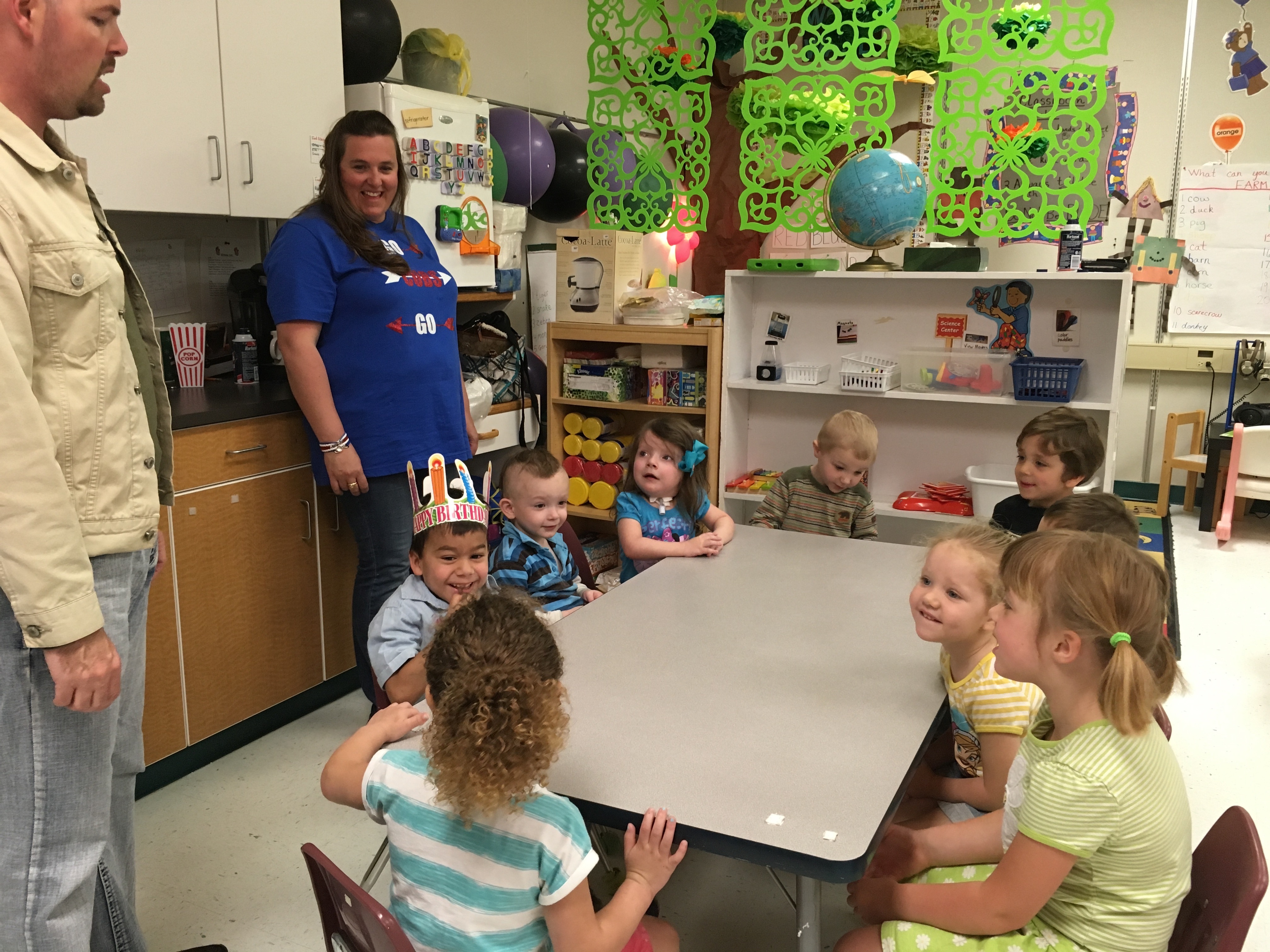 When we informed Edward that he had a birthday coming, he began asking for cupcakes. He specifically wanted me to bring them to school for his birthday treat.
Because of his food intolerances, he misses out when other kids bring cupcakes for their birthdays. He had waited all year for his mama to make some that he could share with his friends! His friends all devoured their cupcakes – even a couple kids who are usually pretty picky. Maybe gluten and dairy free isn't so bad after all!
While at the school, Edward repeatedly introduced me to EVERYONE. It was sweet! He'd say, "Hey! That's my mama. This is my mama."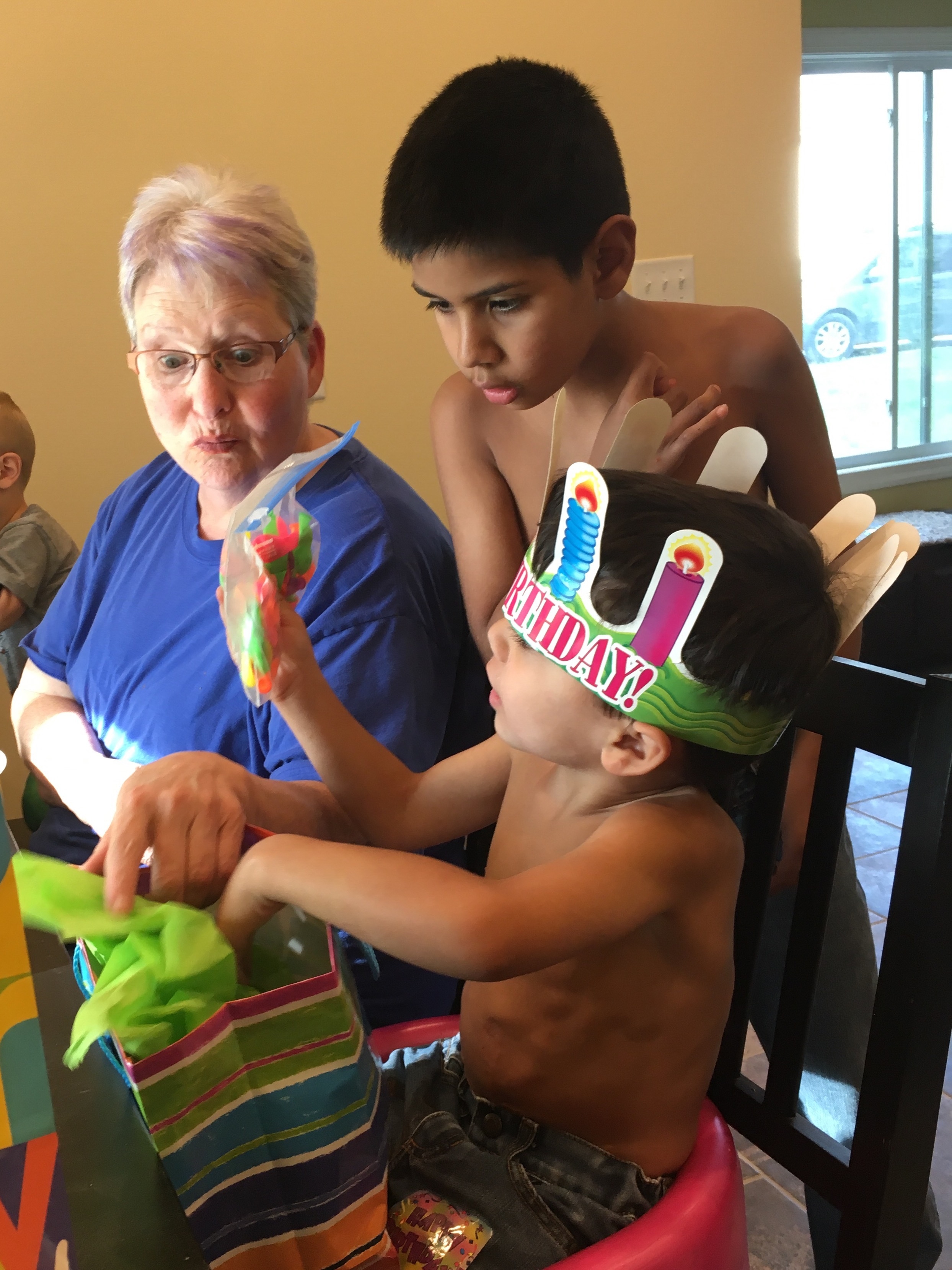 Edward just knew that he wanted to have spaghetti for dinner. He had a short guest list for the dinner as well. So, I made the phone calls, and our family friends, the Reeds came over. Also, our adopted Grandma Mickey (who just happens to be our new next-door neighbor!) made the trek to our house.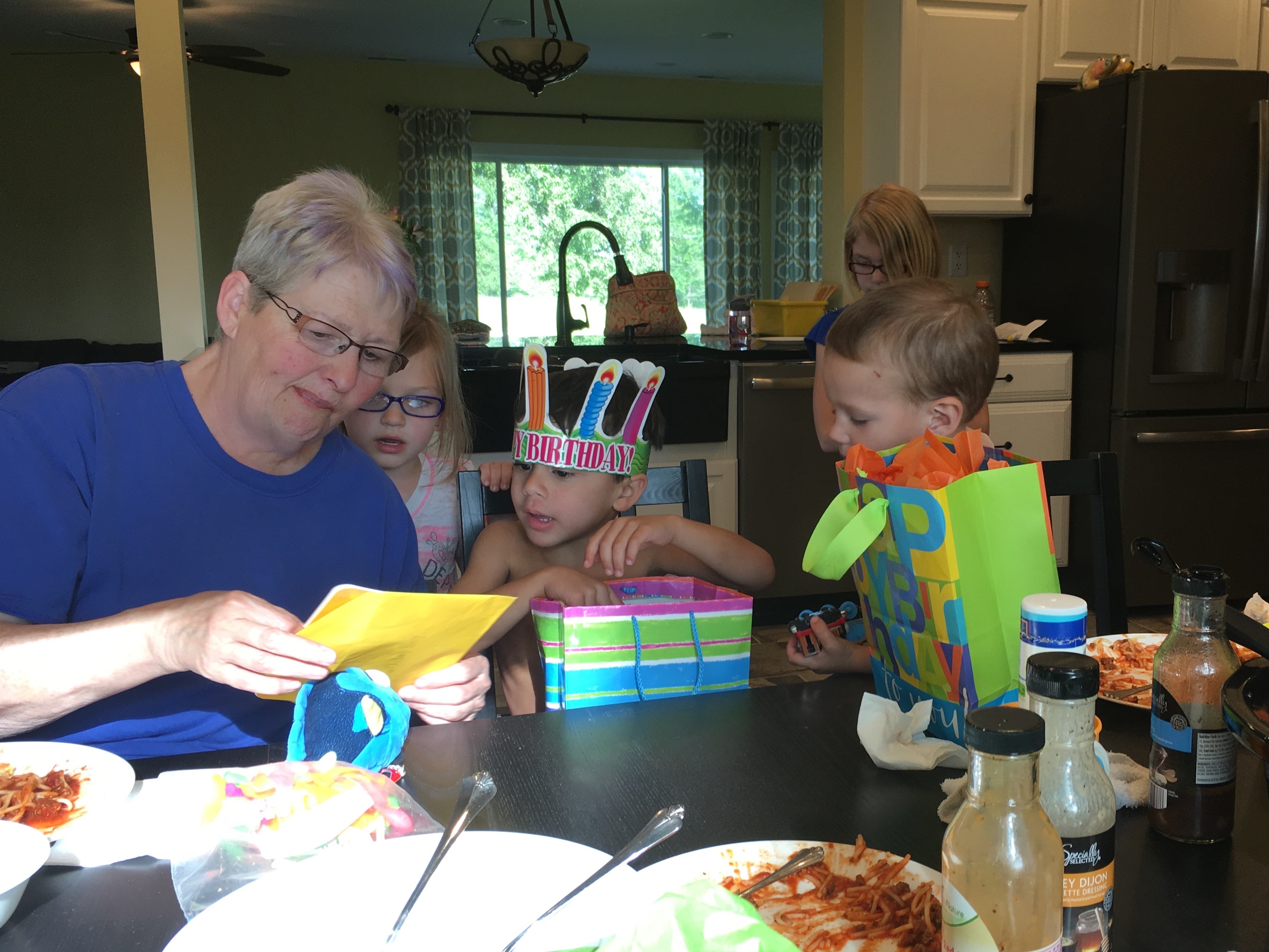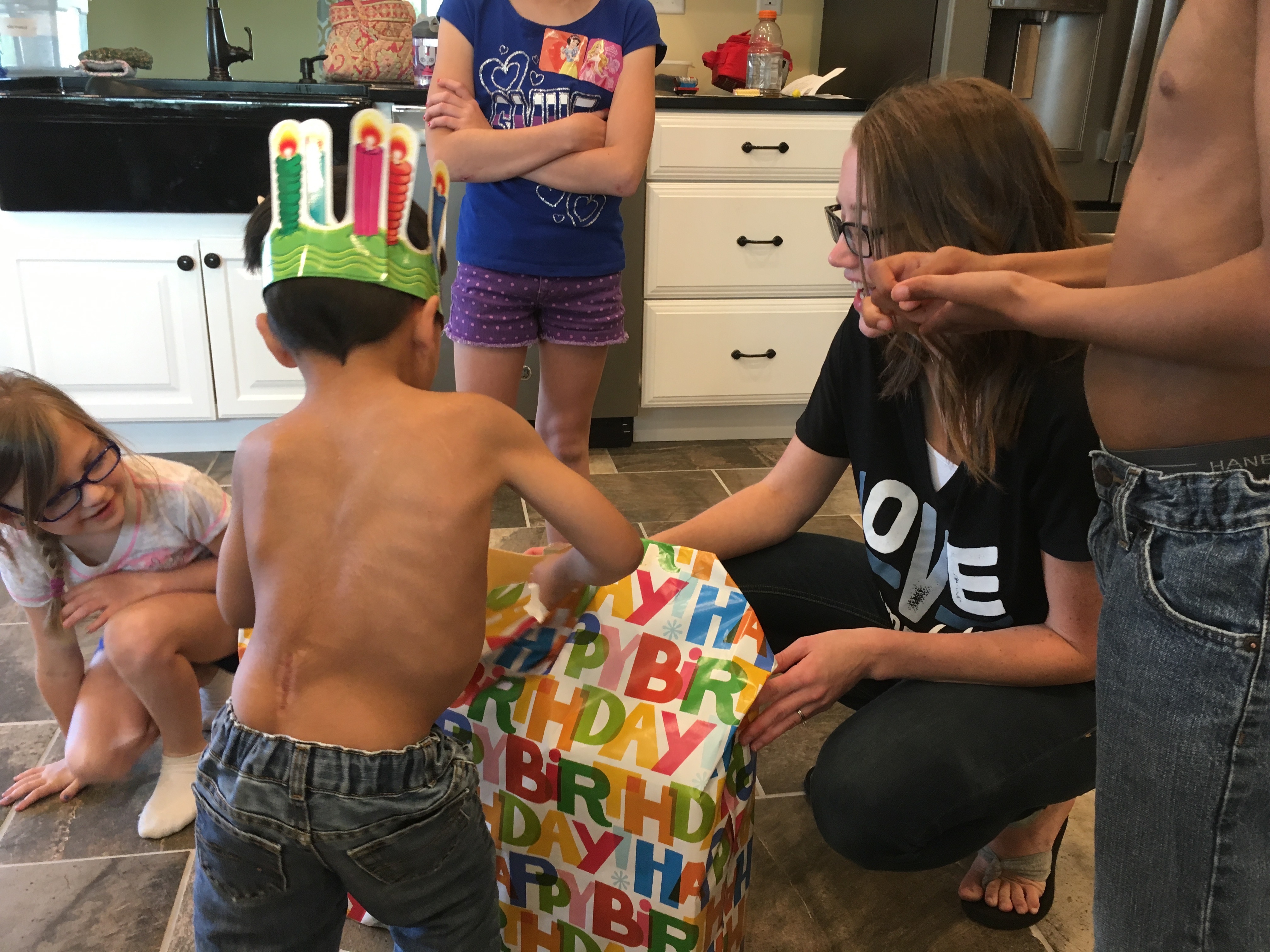 Edward is very much in the middle of a everything-horses stage. He even told his preK class that because we moved to the farm, we can now have horses.
Lies.
But, we DID buy him a toy horse for his birthday!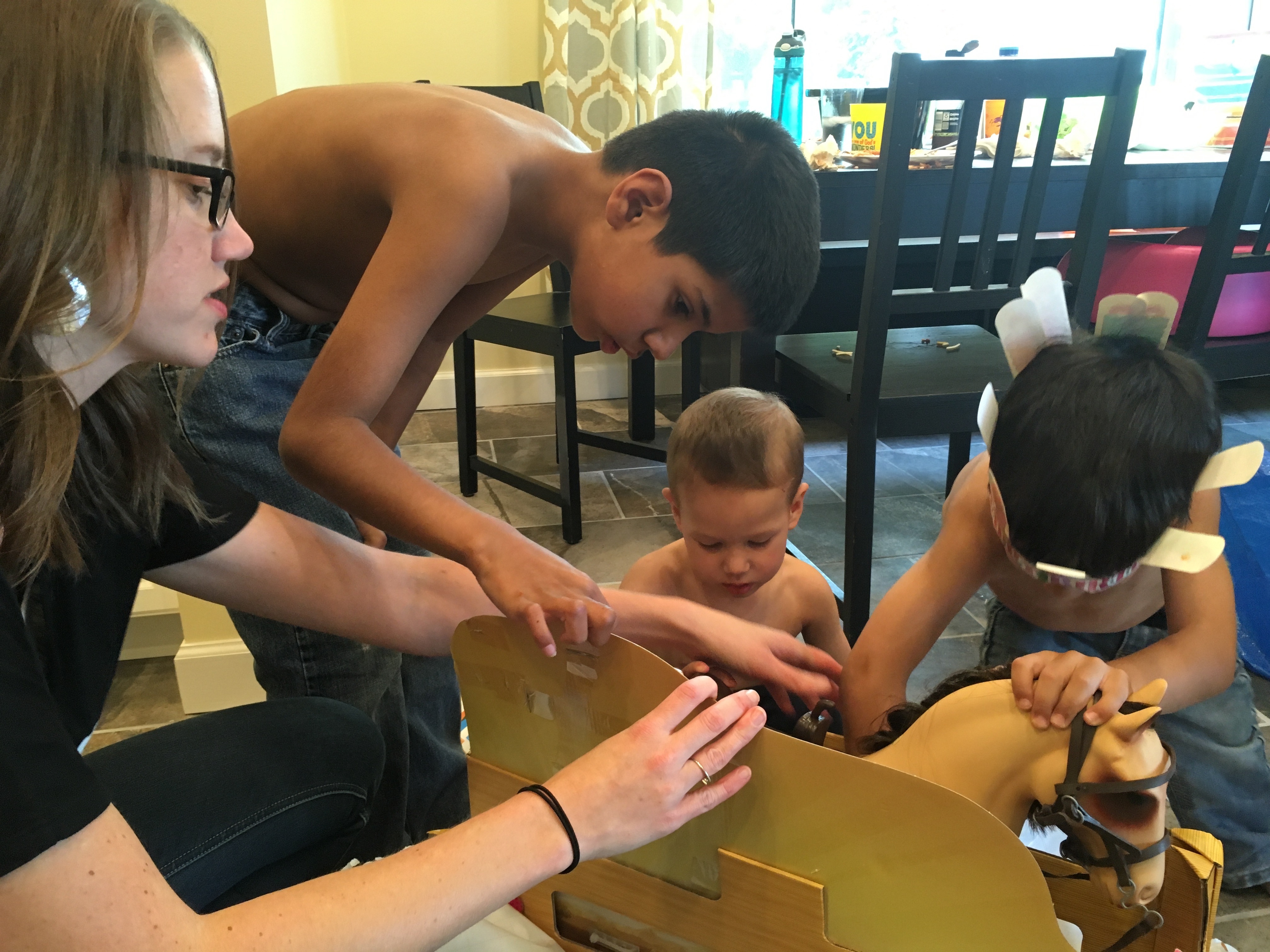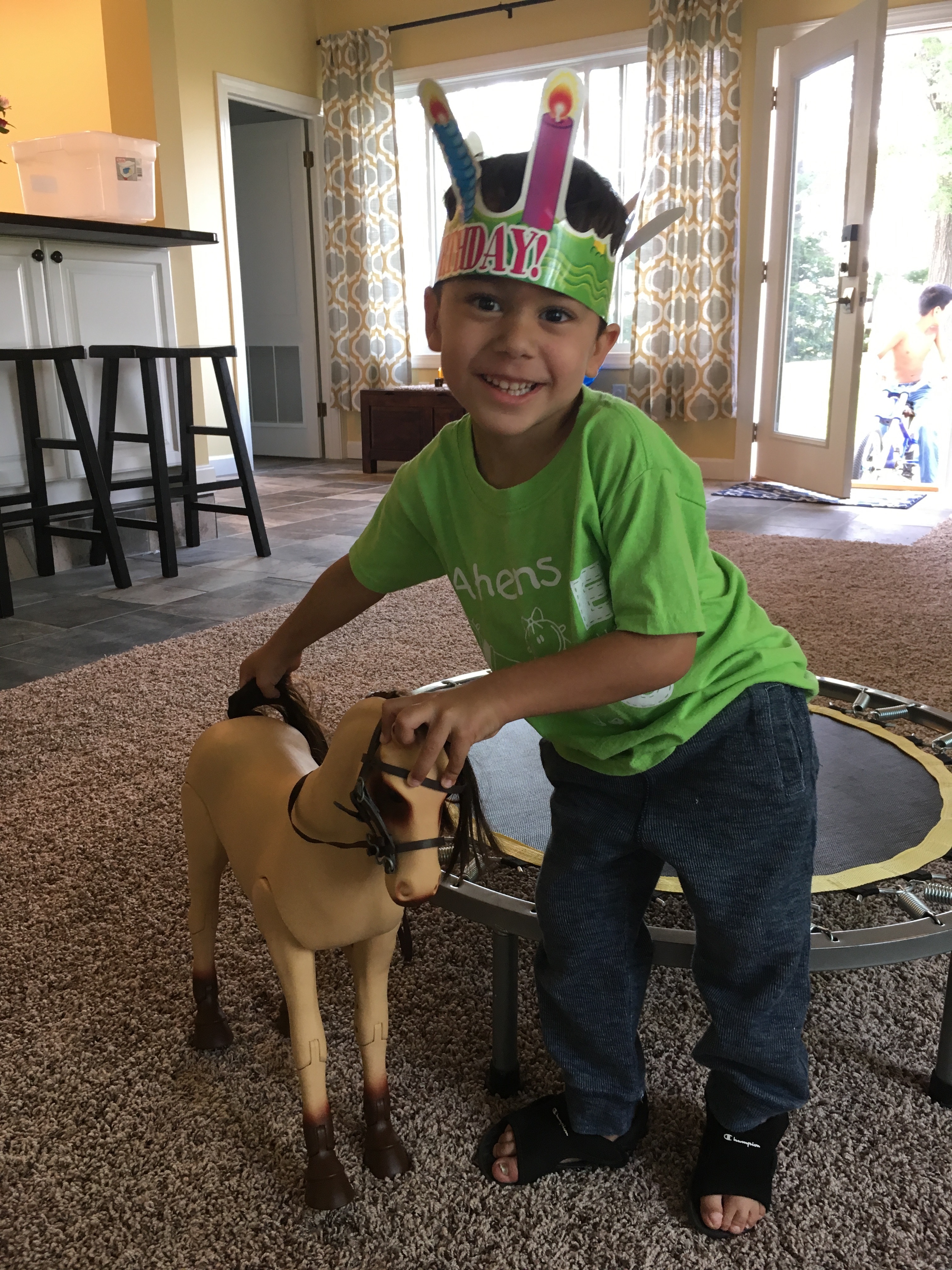 It is practically life-size for his sweet, little self. We keep having to remind him that he cannot ride this horse!
Following dinner and presents, the chocolate cupcakes reappeared! This time, with candles!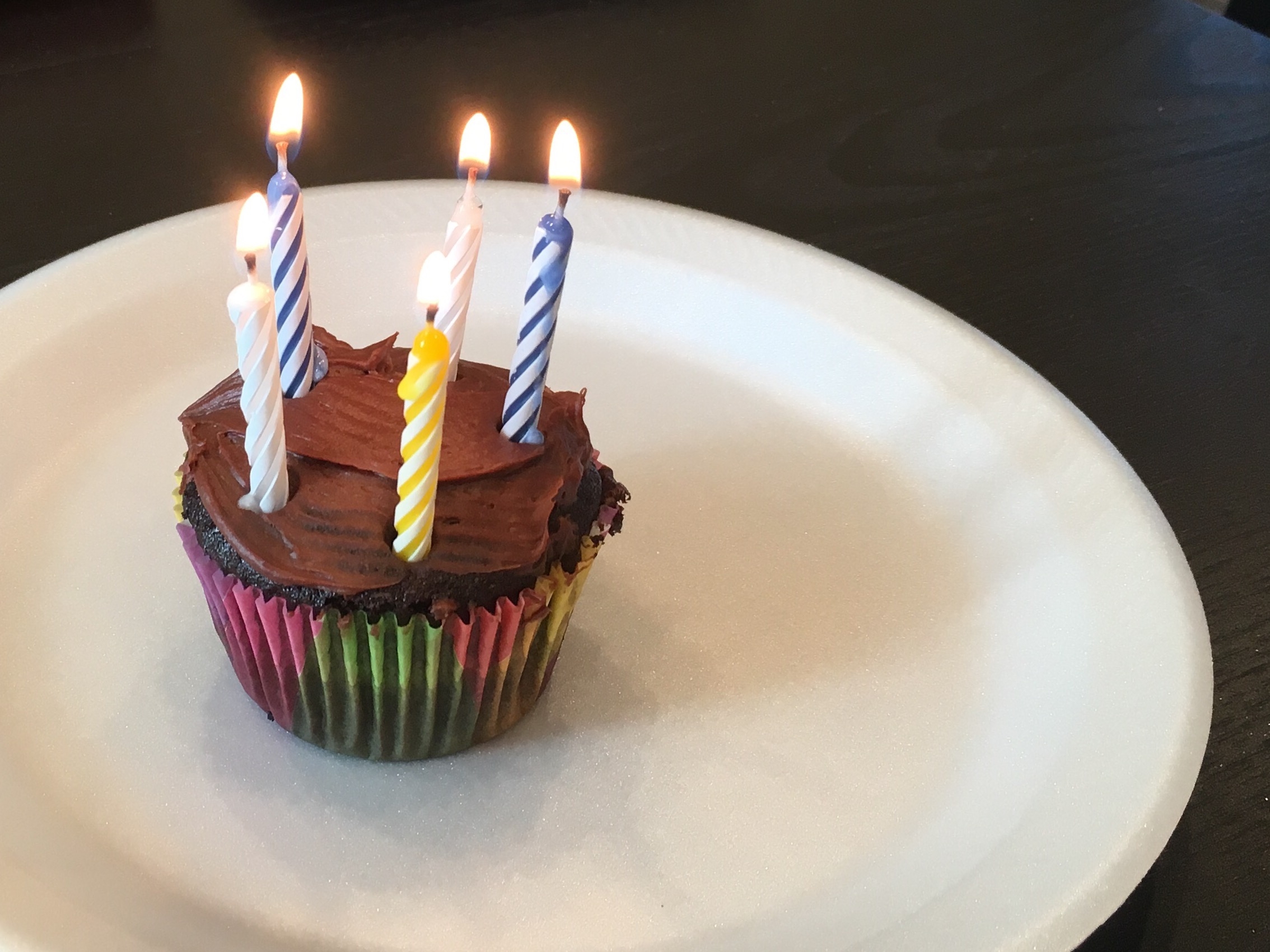 We sang "Happy Birthday to Edward," and our attention-seeking boy ATE IT UP. Just look at his happy face!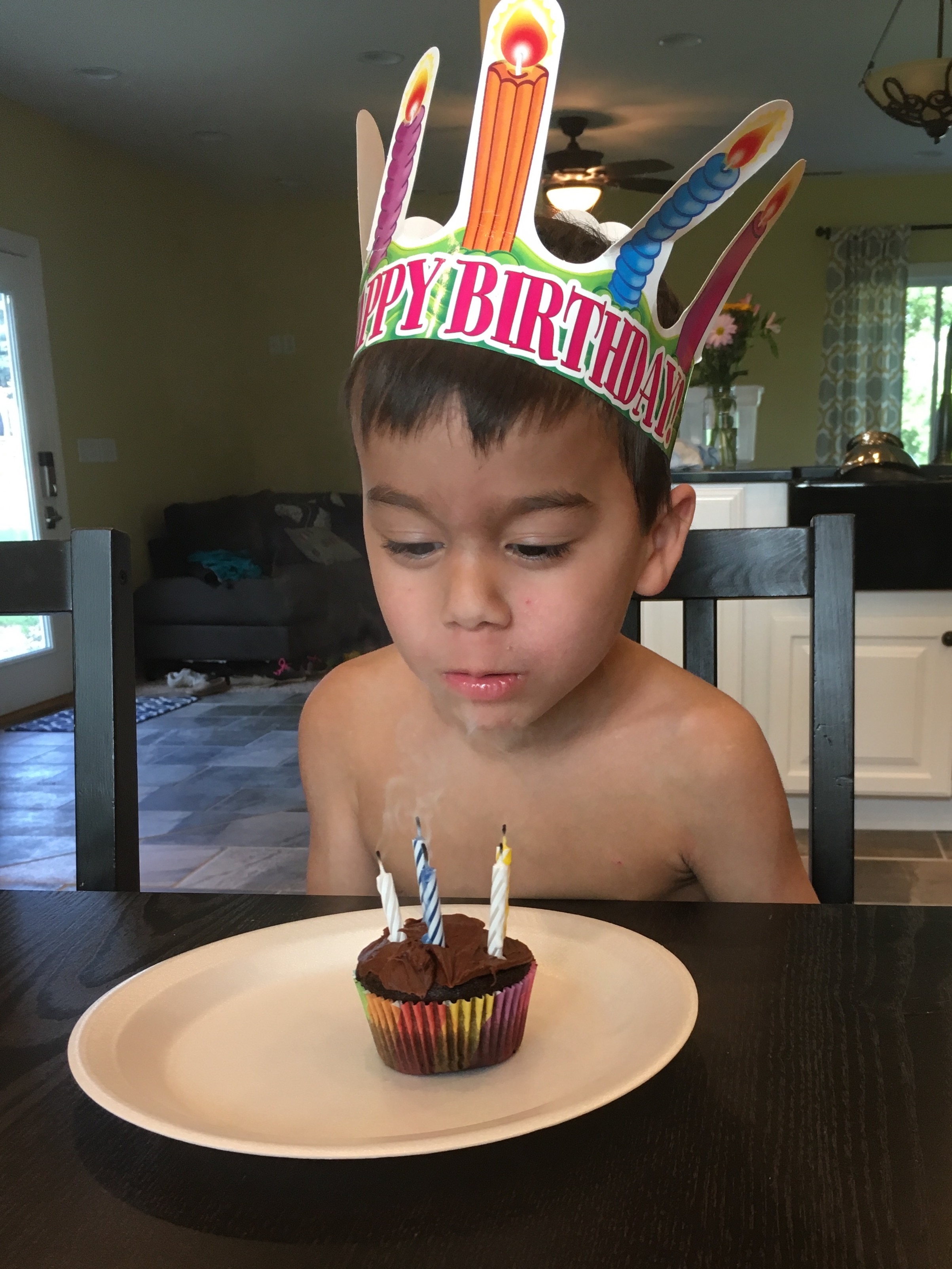 I do believe we made his birthday wishes come true this year!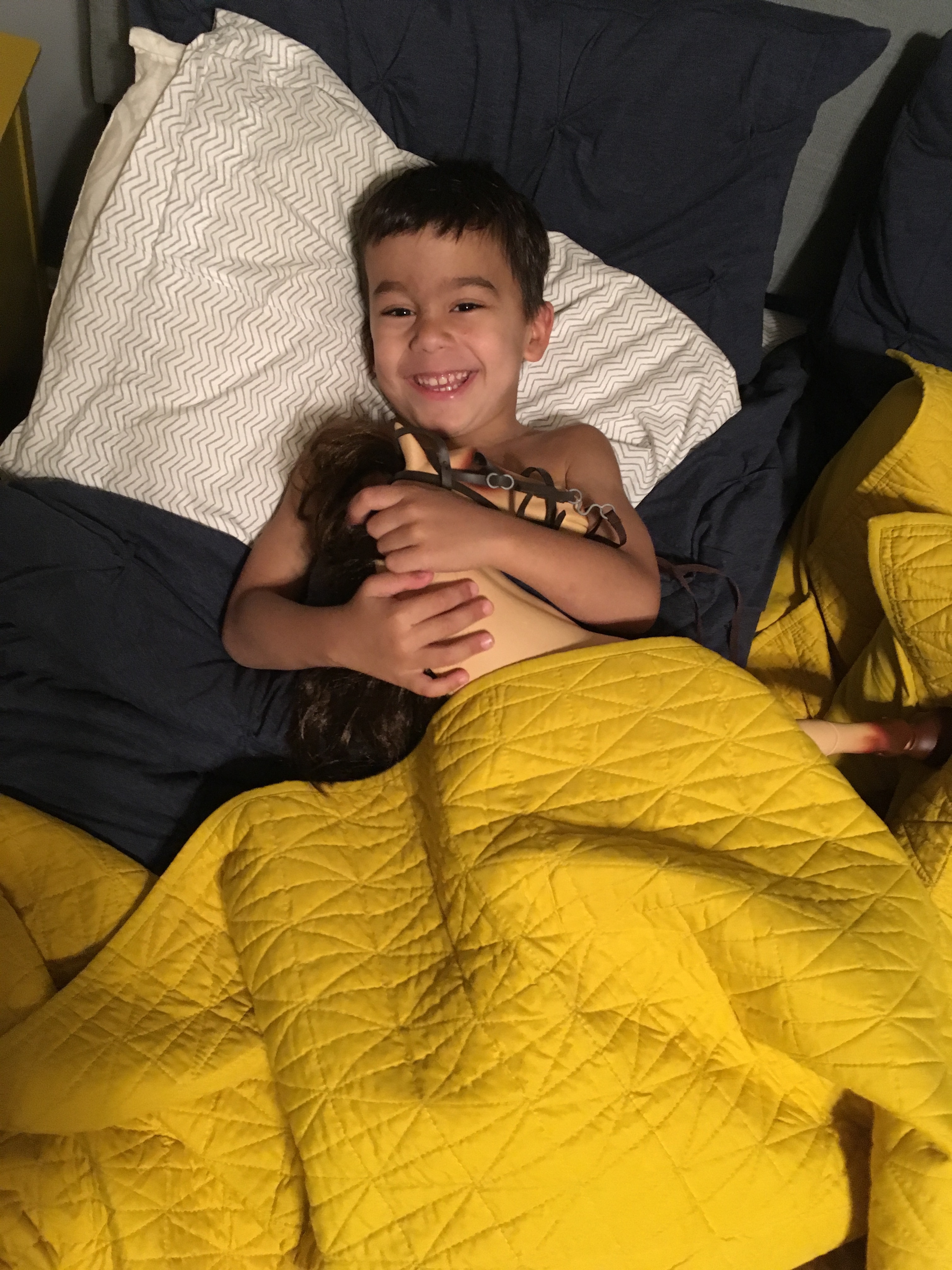 After such a big day, he took his giant horse to bed, and we still haven't heard a peep out of him!
Happy Fifth Birthday, Edward!