I Am Nailing Motherhood.
This week, I finished reading one of the shortest, but most encouraging parenting books: My Practices of Mothering. I got the book on Amazon for less than $3! I highlighted over half of it, I read much out loud to my poor husband, and now I'm sharing parts of it with you. I'd say I got my money's worth.
In the book, Sarah Bessey (as in Jesus-Feminist and Out-of-Sorts-Sarah-Bessey) shares fourteen practices she does in mothering to maintain joy.
I have three littles — two with severe special needs. Can I just be real and say that sometimes, sometimes the joy runs thin here? In the heat of the toddler tantrums and the snack time negotiations, it's easy to forget the blessing this mother-child relationship really is.
Sarah Bessey's book was so encouraging to me; as I read through her practices, I realized I'm already doing many of them.
I'm going to share five of Sarah's practices here – five ways I realized I'm nailing motherhood, in hopes that you'll realize you are nailing motherhood as well: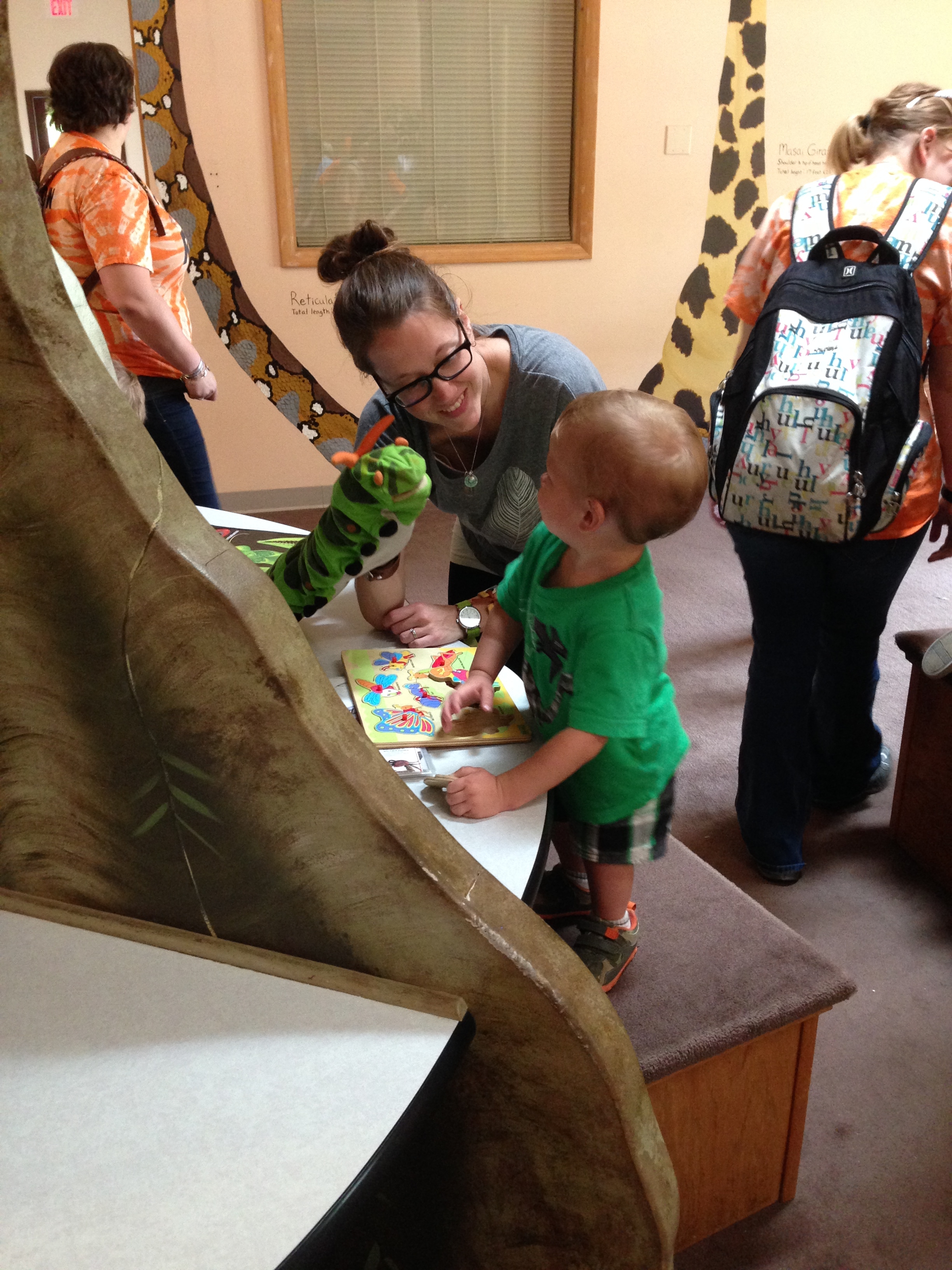 Abide in the perfect parent.
Since my mom-sabbatical in January, a few verses from John 15 have continually surfaced — in sermons, in daily devotions, in blog posts, or now, in Sarah's book.
‭‭John‬ ‭15:4, 11 ‭ESV "Abide in me, and I in you. As the branch cannot bear fruit by itself, unless it abides in the vine, neither can you, unless you abide in me... These things I have spoken to you, that my joy may be in you, and that your joy may be full." ‬‬ Since January, I've been actively practicing abiding in the Father — by doing devotions, praying, listening, fasting, worshipping, but most importantly, just living life with Him. Doing bible studies and serving on church committees are important, but leaning into God while I wash the dishes or wipe runny noses is just as important.
Sarah says it this way,
I'm trying to stop trying harder... We cease the striving. We stop the trying. We stop trying to be better, smarter, nicer, more holy and more loving. Instead, when we surrender, we relax into the arms of Jesus, we find that freedom, of living lightly.
I have finally come to the realization that abiding in the Father — not having the most polite, best-behaved kids — will bring me the most joy.
One way I am nailing parenting is by not trying as hard at parenting! I'm resting in my perfect parent, rather than trying to be the perfect parent.
Keep your expectations realistic.
One of the fastest ways to kill my joy in mothering is when things don't go according to MY plan. With a house full of kids from hard places, things absolutely NEVER go according to my plan.
Sometimes things here are downright frustrating and sad. Before we adopted and birthed miniature CEOs (seriously, how did we get THREE bossy ones?!), I unrealistically assumed things would be happy and lovely all the time.
Sarah has put words to my newer feelings of disappointment:
I don't expect to love every minute of my life as a mother. Sometimes it's work, sometimes it's fun and sometimes it's both... I try to be gentle with myself if I'm not SUPER HAPPY HAVING FUN YAY MOTHERHOOD all the time. That is unrealistic.
Did you hear that? It's ok to not to love this job 24/7. I've never loved every single minute of any other job; I don't know why I previously held the expectation that I will love every minute of this job/calling. Letting go of that unrealistic expectation of being inright-outright-upright-downright happy-all-the-time is helping me nail motherhood.
Capture their hearts.
There's so much debate about the best parenting methods, but what has worked best for our family is Attachment Parenting. (You can read more about this parenting style here for non-traumatized children and here for kids with difficult pasts.)
This style of parenting with gentle correction came naturally to Chance and me, especially as we began our family with a very broken, fear-filled child.
In her book, Sarah shares her reasons behind practicing attachment parenting, and as I read them, I couldn't help but shout, "Amen!"
...I want their hearts. I want their hearts so connected to mine and to my husband's that the love between us will be stronger than anything else that comes along. So, I do these things not because they make me a good mother, but because they help me to capture their hearts. And once I have their hearts I can lead and direct and train them with their full trust and confidence.
DON'T YOU JUST WANT TO FRAME THAT?!
I'm doing it. I'm nailing attachment parenting, but now I feel like I have a well-articulated reason as to why. Now, I just need to go buy a picture frame...
Allow yourself to be more than just a mom.
I know this one, and you probably do too. We need to allow ourselves to be more than just mothers.
Sarah says,
I cherish the daily rhythms of loving [my family] through my time... But sometimes I feel like that's all I am - when all I do is serve and give and comfort and cook and do laundry and soothe and nurse I feel like a mother exclusively. And that doesn't help me enjoy motherhood. I need to do the things that make me feel like Sarah.
Again, I know this, and I try really hard not to forget to do it. I've recently allowed more space in my schedule for writing and reading. I've taken up the weird but fulfilling hobby of bullet journalling. I've accepted social media marketing jobs and I've spent mornings alone in coffee shops.
I'm making space for doing the things that make me feel like Ginger.
Nailing it.
Speak life over yourself.
I speak positively over my children on a regular basis. I praise them and encourage their actions when they are being good.
But what convicted me the most in Sarah's book is the fact that she suggests also speaking life over your ability as a mother.
I call myself a good mother. Often as mothers, we will tell you everything wonderful about our tinies but ourselves? No way. We think we aren't good at this... We're quick to see our failings, slow to see our victories.
I'm so quick to admit (and sometimes dwell on) my shortcomings. But Sarah speaks truth that I wholeheartedly believe, and therefore convicts me to change the way I speak about myself:
I believe I have these tinies on purpose. They have been given to me - on loan - to raise up to love God and love people. So clearly, I have some spiritual authority here and I am learning to walk that out... I am their mother and therefore, the best mother for them.
Before reading, "My Practices in Mothering," I'm not sure I could boldly proclaim I'm nailing motherhood, as I did in this post. But now, I understand these children were given to me by God because I am the best mother for them.
I'm the best mom for Nasko, Edward, and Louis. I am absolutely nailing motherhood.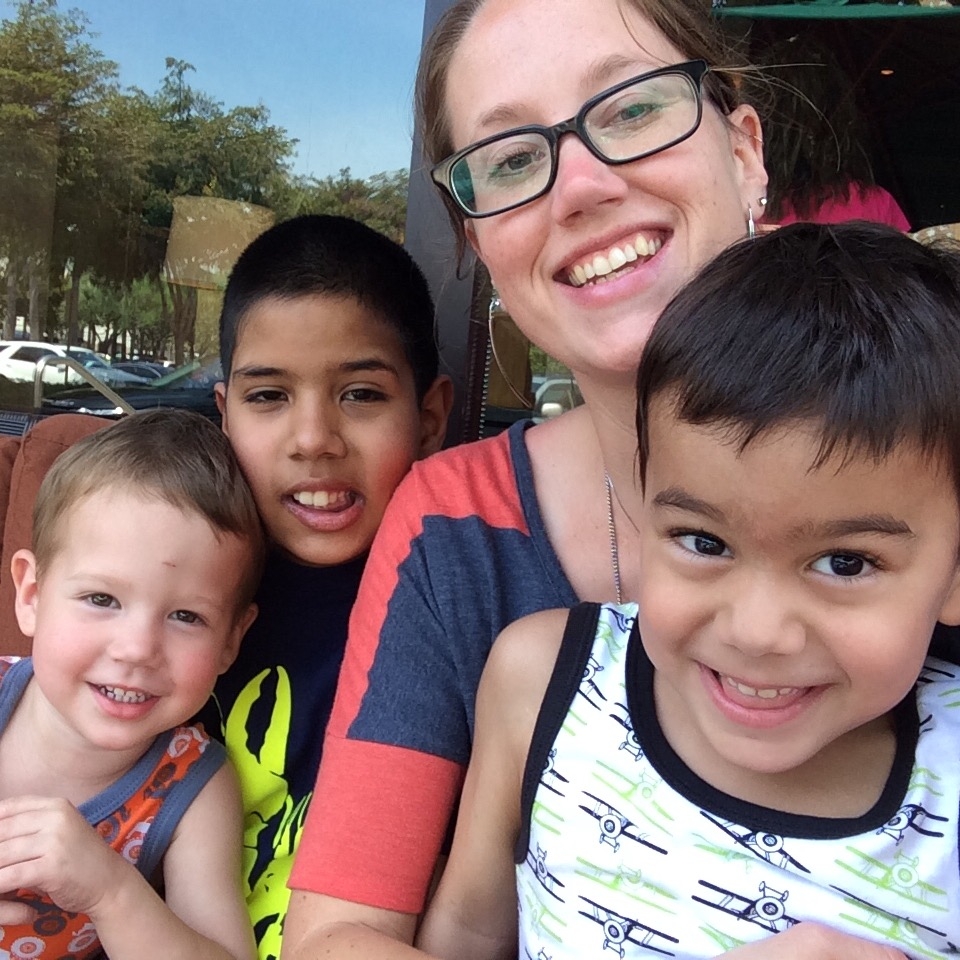 You, also, are nailing motherhood. I guarantee it. Now speak life over yourself, share this post and proclaim with me, "I am nailing motherhood!
Today, I am participating in a blog link-up. Click here to see what some of my favorite bloggers are also saying about the ways they are nailing mothering. Also, check out Mrs. Disciple's post for a free book giveaway! Some links in this post are affiliate links.