The Time I Used My Husband's Laptop to Create an Online Dating Profile
My mom asked me to make a list of Christmas suggestions for my kids. The next thing I knew, I had created a dating profile on Blendr.com, using my husband's laptop.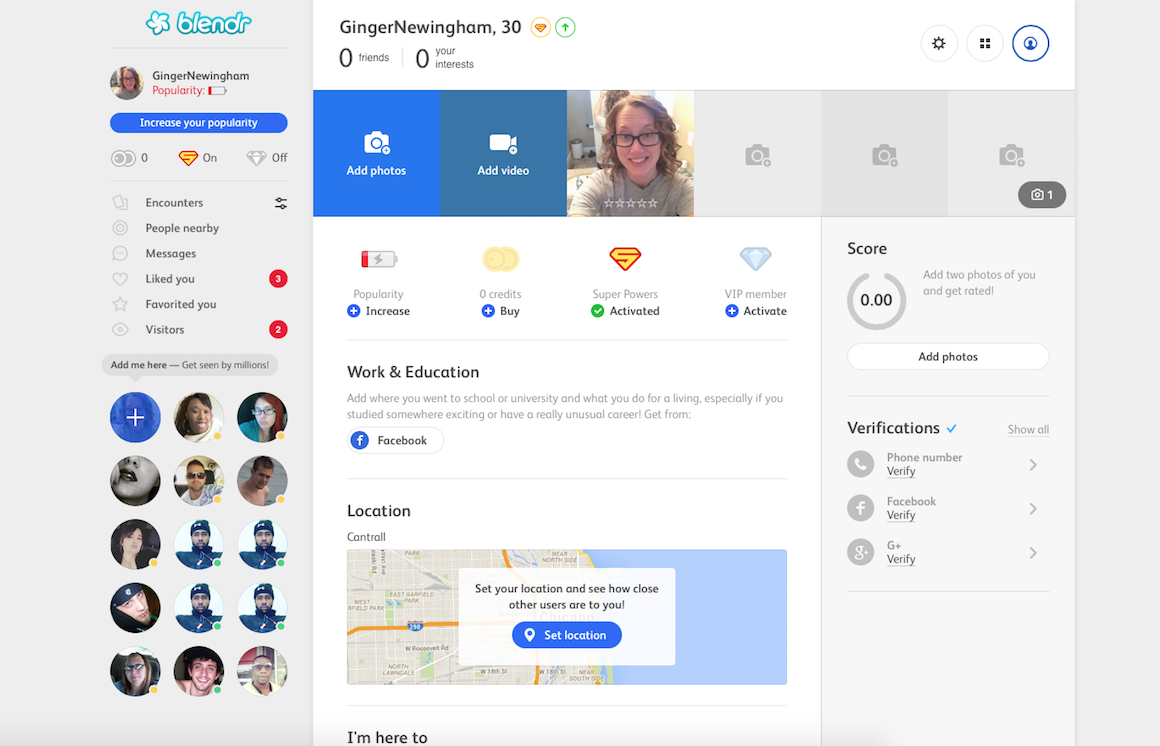 Now, most might not see how I got from doing my children's online Christmas shopping to creating a dating profile on a website whose tagline is "Chat, Flirt, and Meet New People."
But then again, most people might not be aware of this fact: I'm an idiot. 
I'm a naive idiot, to be exact.
I was seated on the couch using Chance's laptop. He was gone for the afternoon, and my little guys were napping.
In between quietly shopping for Thomas the Train accessories and over-sized stuffed dogs on Amazon, I snuck a quick peek at my email inbox.
I deleted a few messages, but then I noticed one from a contact we had made while we were adopting our middle son, Edward. This man lives in Latvia and was extremely helpful as our (crazy) family attempted to navigate living in a foreign country for a month. So naturally, when I saw, "Leo* has sent you a message," I wondered what the message said.
I opened the email to see a picture which confirmed it was, in fact, the Leo we met in Latvia. The email didn't contain Leo's message, however. It gave follow-up instructions on how to retrieve the message.
At this point, I noticed that Leo had sent the message through a profile on "Blendr.com" 
I thought to myself (of course I did), "Wow. He must have sent his message using some sort of European messaging system that we don't even use here in the U.S. I wonder if everything is ok with him."
At this point, most active members of society would have turned back and continued Christmas shopping, but you see, I've spent much of the past four years reenacting all the Thomas the Train episodes and taking stuffed dogs to the bathroom.
I may be a little out of touch with society. 
Not to mention reality.
So, I began to follow the steps outlined in the email.
Click here to be taken to Blendr.com.
Choose a profile name (ex. SexyOne2).
I stuck with the safe choice of "GingerNewingham".
Enter an obscene amount of personal information with the option of even including your credit card info. 
It was here (and unfortunately only here) that I started becoming leery about this whole situation. Why on earth would this European messaging system need my credit card info? All I wanted was to read Leo's message, respond, and get the heck out of there.
To add a photo to your profile, click here and pay $1.99. 
Two dollars?! Uh no. I think my login name of "GingerNewingham" should clear up any doubt Leo had about whether or not this was my profile. I decided to skip this step for now.
Congrats, GingerNewingham! You have now created a Blendr.com account. Feel free to invite all your email and Facebook contacts to join you as you "Chat, Flirt, and Meet New People." Don't forget, subscribers are more likely to click on your profile if you add a photo. This feature is now available for new members at the low, low price of $1.00! Act now!
Ooo. A sale. One dollar!
Wait, what?
Blendr is now searching your Facebook contacts on your behalf. When we're finished, we will alert all your friends that you are ready to "Chat, Flirt, and Meet New People!"
But I'm not. No. I just wanted to retrieve a message. Stop it! STOP!
At this point I realized things had gone wrong. Very wrong.
I, a happily married woman, had just created an online dating profile using my husband's laptop.
I began touching the laptop as if it were diseased, but worked as quickly as possible to delete GingerNewingham's account, in case anyone might think to click on my profile even though I had not paid to add a photo.
I mean, my login name was pretty obvious... What if someone I knew were to click on it? It would be hard to deny "GingerNewingham" was, in fact, me.
I had to answer four multiple choice questions about why I wanted to delete my "European Messaging System" account. None of the answers actually fit my situation, because SHOCKINGLY they didn't include the choice, "I had no idea this website was used to "Chat, Flirt, and Meet New People."
Once my heart stopped pounding and my account was deleted, I collapsed against the back of the couch in exhaustion. I could not believe what had just transpired.
When I finally collected myself again, I decided to take one more quick peek at my email before finishing the Christmas lists.
I had a new message from Blendr.com. 
Come back to Blendr at anytime! We're sorry to see you go. How about a coupon which allows you to upload your profile photo for FREE? Does that entice you to come back, GingerNewingham?
No. No it doesn't.
Oh, and by the way, that message from Leo? I did get to read it. It said, "HottieLeo4U is now ready to Chat, Flirt, and Meet New People." Thank God I retrieved that...
*name changed for OBVIOUS reasons
Remember to spread the love by sharing the posts you love...