2016 New Year's Goals and Resolutions
I know the year is already a week old. I know that a blog post about New Year's Resolutions would have made more sense on January 1st.
But I also know that my children were all three home for seventeen days straight and I managed to keep them all alive.
Go me!
On January 5, I put the last of the two oldest on the bus and then took this picture: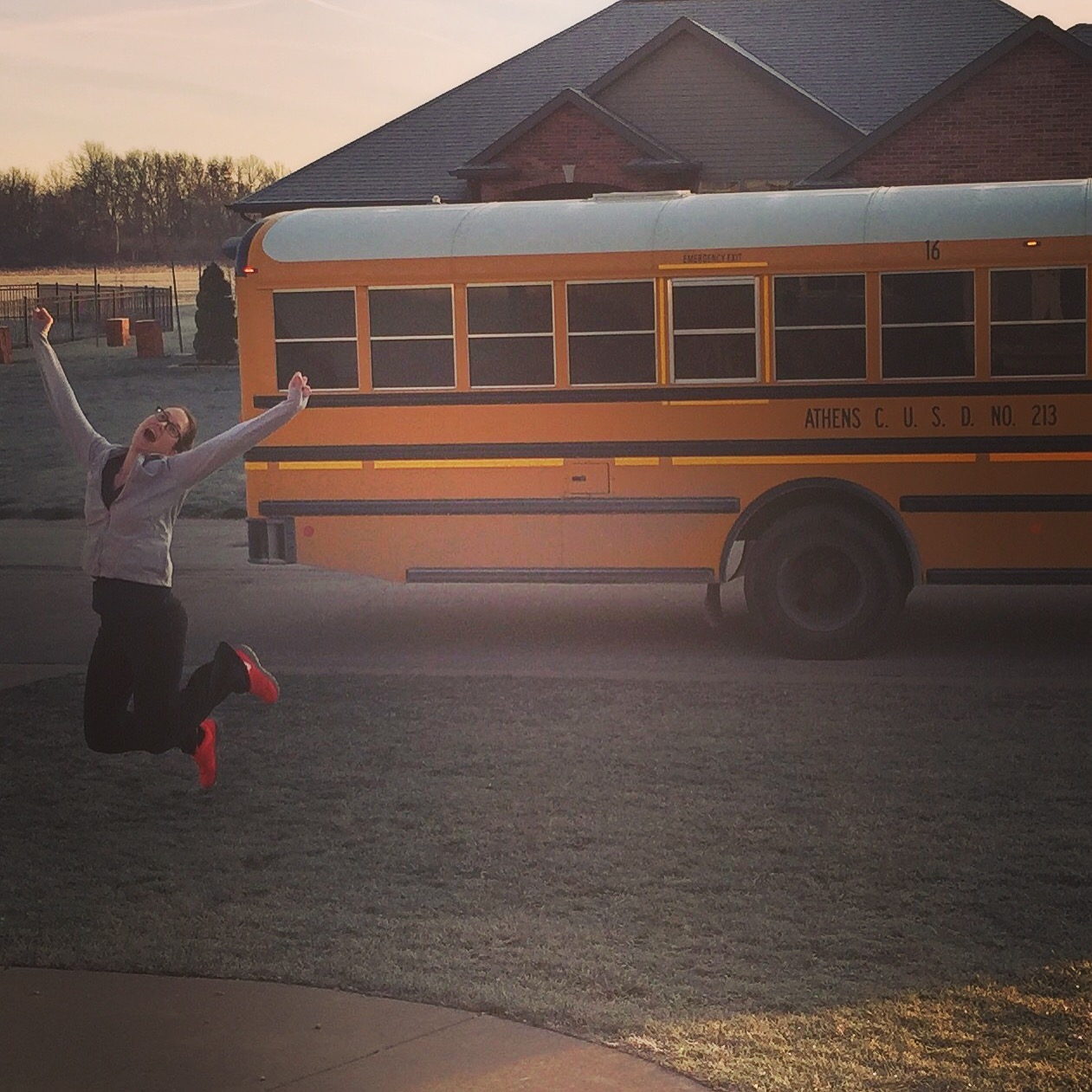 hashtag I'm a survivor.
So after a couple days of getting my house back into order (as much as one can with multiple toddlers and a Nasko), I'm back to being able to think and blog again.
So, despite the year already being one week old, I'm sharing my New Year's goals today.
This year, I did something a little different. Instead of just blindly picking a couple resolutions to work on (last year's goals here) I used a form from Jennie Allen's blog (New Year, New Dream Guide) and came up with goals and resolutions for all the most important areas of my life. I felt that setting goals was an important part of living intentionally.
My 2016 goals are as follows: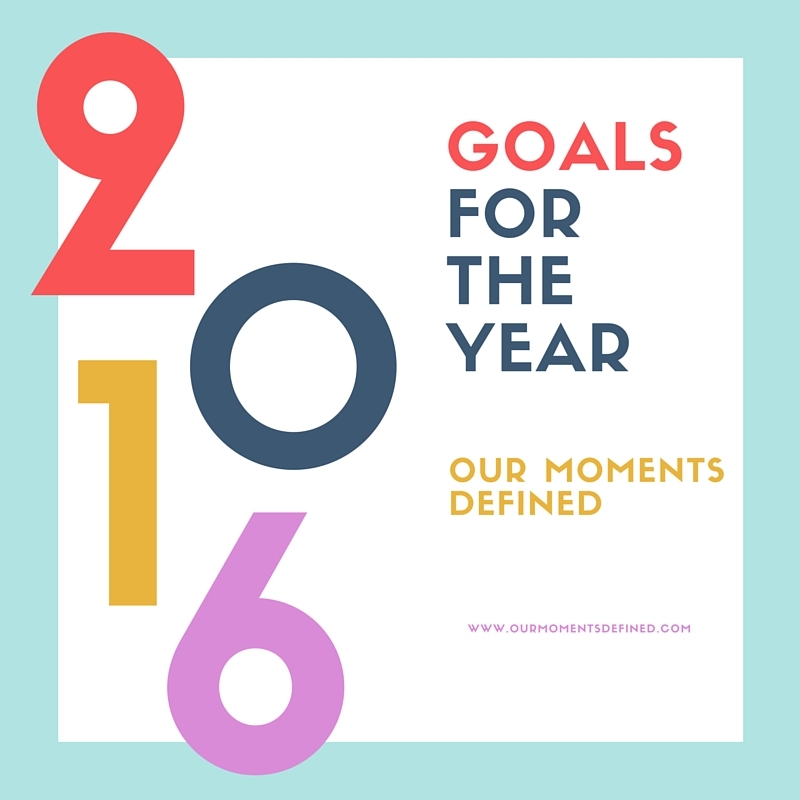 Spiritual
Spend more time journaling. I started prayer journaling this year, and it has made a WORLD of difference in how I process my thoughts, feelings, and frustrations. I want to continue to journal a few times per week.
Fall in love with a complex God. 2015 was the year it all came crashing down for me. I realized that Nasko was never going to "catch up" to the dreams I had for him. This idea stirred up some anger and resentment deep in my soul. I don't want to remain in that ugly place. I am actively seeking out scriptures and bible stories that deal with trusting and loving God even in the very hard times. (Good thing my hottie husband taught on this topic last week on his podcast, eh? Thanks God...)
Join our church. We've been attending Delta Church for two years, but we have yet to place our membership. We've taken the membership class and fulfilled all requirements, but honestly, my resentment towards God and some prior church-hurt has kept me from making the commitment. In October, our pastor preached a sermon (on his two year anniversary at the church, which happened to be our two year anniversary as well) on Christian Unity from Colossians 3:12-17. It was the best presentation of a biblical church I have ever heard; I have seen the fruit of Delta as they actually do strive to live in this way. I want to be a part of that. I want in.
Serve in the church. For the past two years, we've been letting the church serve us as we heal. This year, we are ready to begin serving again.
Disciple. Be Discipled. Outreach. Together, Chance and I list people we want to pour into, in discipleship (with other believers) and in outreach (with nonbelievers). I have recently started being discipled as well.
Relational
Pour into friendships. I have a few specific friendships where I am focusing my love and my time this year. We're also making an effort to get to know the people in our church better.
Pull my weight in our marriage. Because of my frustration and resentment and grief, Chance has had to pick me up a lot in 2015. He's seriously the best, and would commit to doing this for all of eternity, but I want to get back to being a more equal partner.
Spend uninterrupted time with my kids. Chance and I both want to work on this, so it's our goal to spend ten focused minutes with each child every day. This doesn't sound like much, but when there are three kids in the house, one-on-one time isn't easy to snag. I haven't been successful in this goal yet this week, but at least it's making me be more intentional!
Personal
Eat more fruits and vegetables. I don't need to lose a ton of weight or anything, but I could always stand to eat more fruits and veggies - especially between meals.
Exercise, maybe? I probably should start exercising. Especially in the winter when we aren't constantly riding bikes... but I don't wanna...
Read 52 books. Last year, I made the commitment to read 26 books (one every two weeks). I read close to 30. As I was making the list of books I wanted to read in 2016, I realized it had 139 books on it. Only reading 26 of those made me kind of twitchy, so I increased my goal to 52! Because, I have nothing else to do in my life, you know! But, considering it is still week one, and I have read three books, I think I just might make it. I joined Goodreads to track my reading this year.
Travel. A lot, apparently. I plan to go see my BFF in Africa this year. I cannot wait to visit our orphanage too! Chance and I are hoping to get away for a few days in June - it's out tenth anniversary. I've been looking at Charleston, SC (but taking suggestions!). Since adopting Nasko four years ago, Chance and I have had one night away (a missionary conference) and one night in the hospital (you know, birthing a baby). I feel like it's time... We'd also like to go visit my parents when they are spending time in FL at their condo. Because, who wouldn't?
Blog
Learn about SEOs.  I bought a book that is supposed to help me untangle the web of "Search Engine Optimization" so that people will be drawn to my site by typing in specific words in Google. Or something. I'll let you know!
Achieve 10,000 page views per month. To get 10,000 page views per month (consistently) is kind of a big deal, because one can start making money at that point. I haven't decided what all I want (monetarily) out of this blog, but I figure I need to move onward and upward either way, so this is a goal for me. It seems pretty achievable this year, so I'm pushing towards it!
Write consistently. I'd like to continue to write 2-3 times per week. I have lots to say (ha!), and I really enjoy writing, but I sometimes need to force myself to slow down and sort out my thoughts so I can write! It truly requires discipline.
So, 2016 is going to be busy, yes?
Since there's no way I'll remember all these goals all the time, I've been referring back to my journal where I wrote them out. I also chose one word that is my daily focus - LOVE.
In my journal, I am keeping scriptures that show God's love for me. I'm listing moments in my day that represent love. I'm focusing on accepting God's love and sharing it with others.
How about you? Have you made any goals for 2016?