Meeting Edward for the First Time #tbt #throwbackthursday
On this Thursday, I'm continuing with the National Adoption Month Theme and doing a throwback to the first time we met Edward, our middle son. Remember, before his adoption was finalized, we were unable to share his name, his face, and his home country. ...E came over to us and gave some high fives. He loves being the center of attention, and just ate it UP that we were there for him.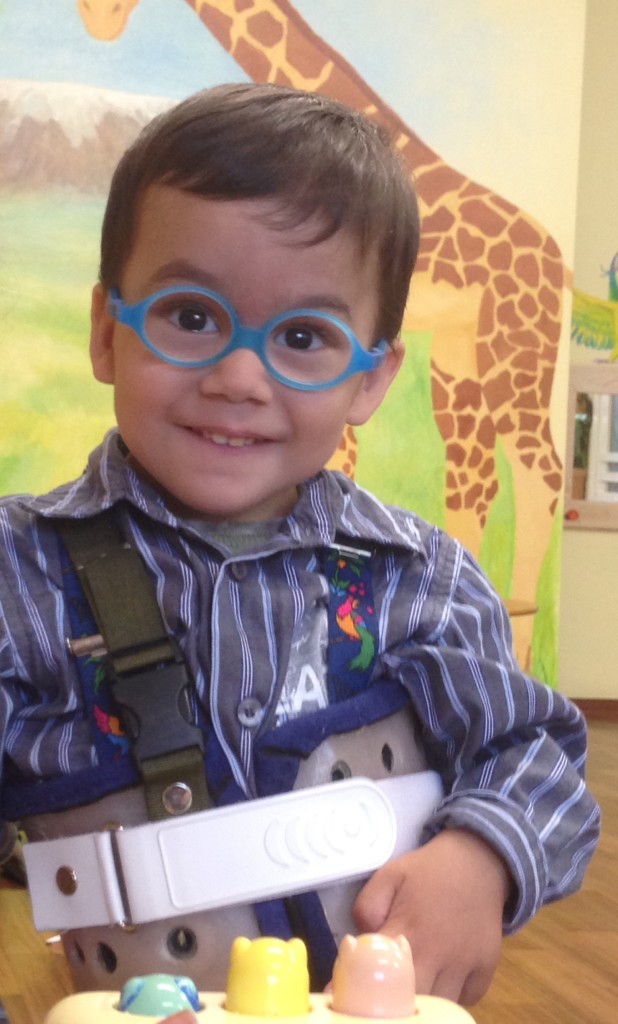 Chance and I weren't sure what to do with him (especially without scaring him) so we quietly watched him for a while as he sat with his physical therapist. 
Eventually I knew I had to make a move, so we pulled out the snacks we had packed (goldfish and pretzels) because, as a mama to all boys, I know that food is the way to their hearts. E took the goldfish from Chance and promptly shoved an unhealthy number into his mouth! 
He quickly took a liking to Chance, the keeper of the goldfish, and from then on, the two were practically inseparable... Read more about the day Chance became Edward's all-time favorite here.
Edward's adoption finalized over six months after our initial meeting. At that time, we were finally able to share his gorgeous smile with the world.
World, meet Edward Ray Newingham.
Edward has been adopted from Latvia and is now a member of our family. He is our middle son, but has been with us for the shortest amount of time.
His biological mother named him Eduards, so we chose to legally change it to the American version of Edward. His middle name is a middle name that has been shared by multiple people in Chance's family, including Edward's maternal great-grandfather, Ned... To see more photos of Edward Ray's cuteness, click here.
I'm so thankful that this stinker is in my life and now calls me "Mama."