#throwbackthursday - Bawwwwk - 10/14/2011
I published my four-hundredth (!!!) blog post this week. I know many of you have been loyal readers from the beginning. Thank you. I also know that many of you are readers that have joined in along the way. Thanks to you too. Since I'm pretty positive that not every one of you has read every single word I've written (except my mother. She has.), I've decided to resurrect old blog posts using a popular hashtag on social media: #throwbackthursday!
Today's Throwback Thursday is from October 2011. Chance was serving on his very first trip to Sierra Leone, Africa. We did not know that Chance would eventually partner with this ministry and work with them full-time.
But we DID know that Chance was (apparently) well-liked over there, and was gifted a chicken...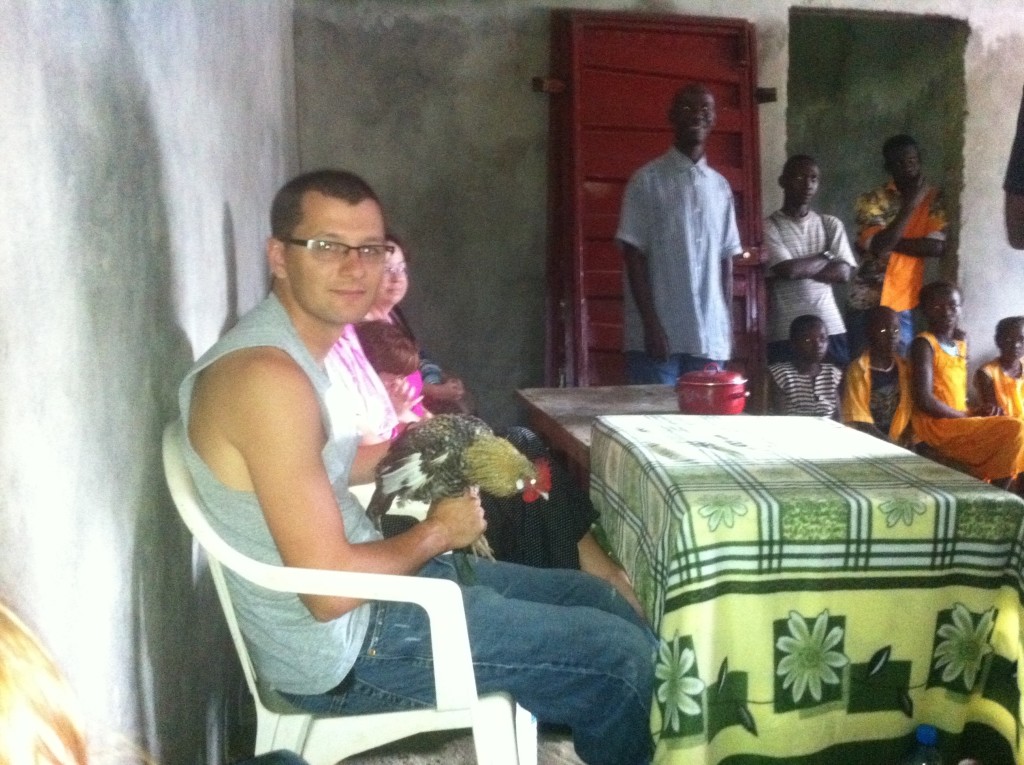 ...and the story was hilarious.
Before the Reverend makes the long flight from Africa to the US, I have to share a story that he called to tell me the other day…  (Because if I wait until he gets home, he might be embarrassed, and might not be too happy!)  :–P
While the Athens Christian Church team has been in Africa, they have been doing short, one-two day Vacation Bible School sessions in remote villages throughout Sierra Leone.  For each tribe they visit, they bring a gift for the tribe leader.  This is a customary practice where they are, and the team came prepared.  Actually, one of the leaders asked them to bring a laptop from the US, so they did!  If that gift meant the group could impact children for Christ, they were willing to comply.
On their final stop in a village for the VBS program, one tribe decided that they wanted to return the blessing and give the ACC team some gifts.
Now, I never did hear what the women on the team received, but Chance had to call home to tell me what was presented to him...
Read the rest of the story here.