But your church is better... (A Party at Jen Hatmaker's house)
"Your house is lovely, but your church is better." I said that, to this woman: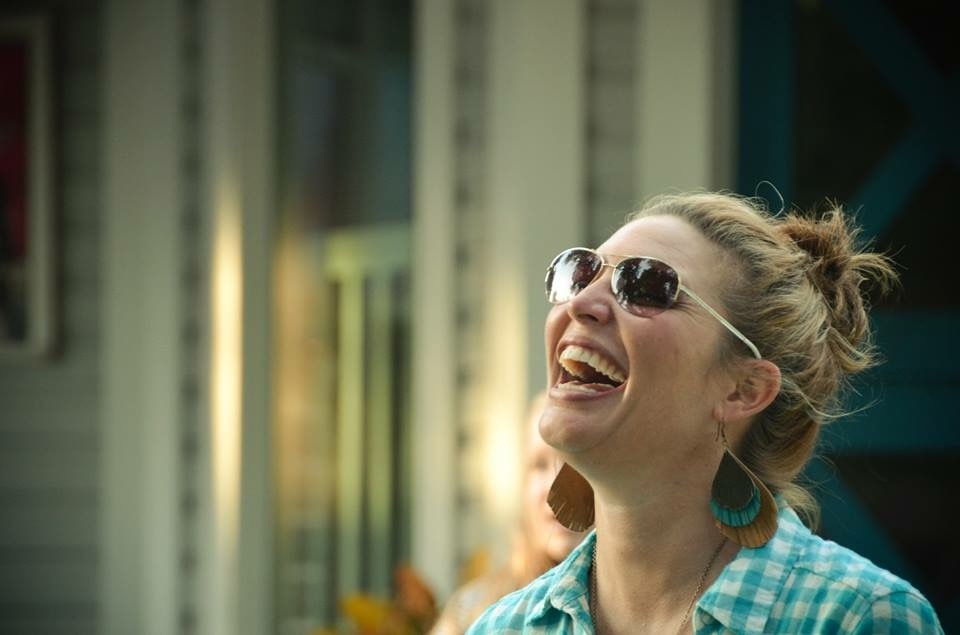 That may sound rude to an outsider; especially when her house looks like this: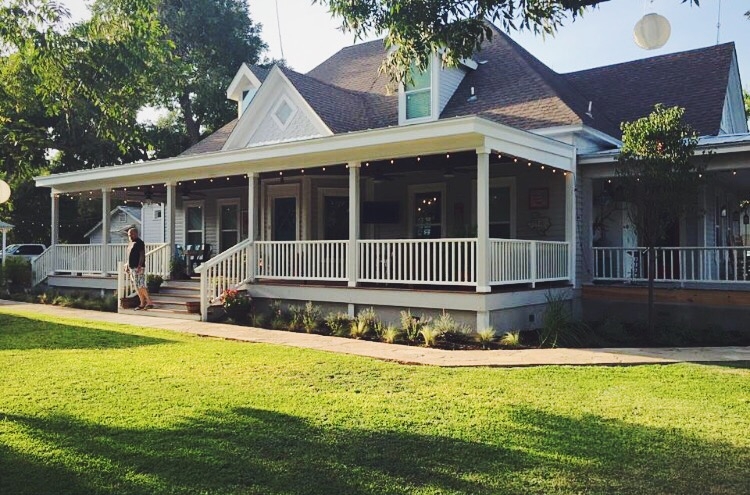 And she willingly filled her backyard with 200+ women until it looked like this: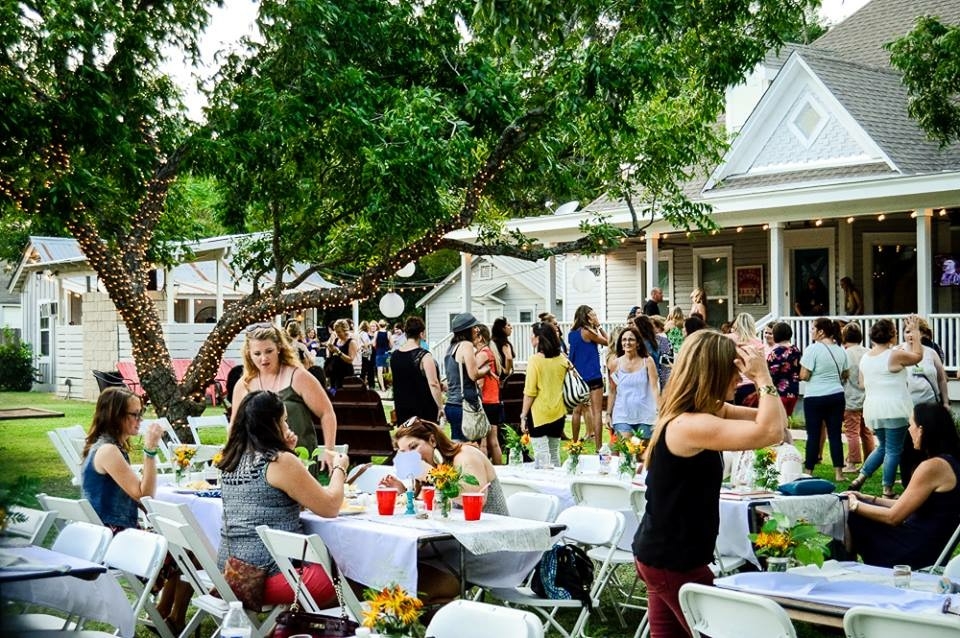 But, it's true.
Her house was lovely, but her church was better.
My weekend to Austin was a whirlwind trip that included not enough sleep and just enough hugging and squeezing of necks!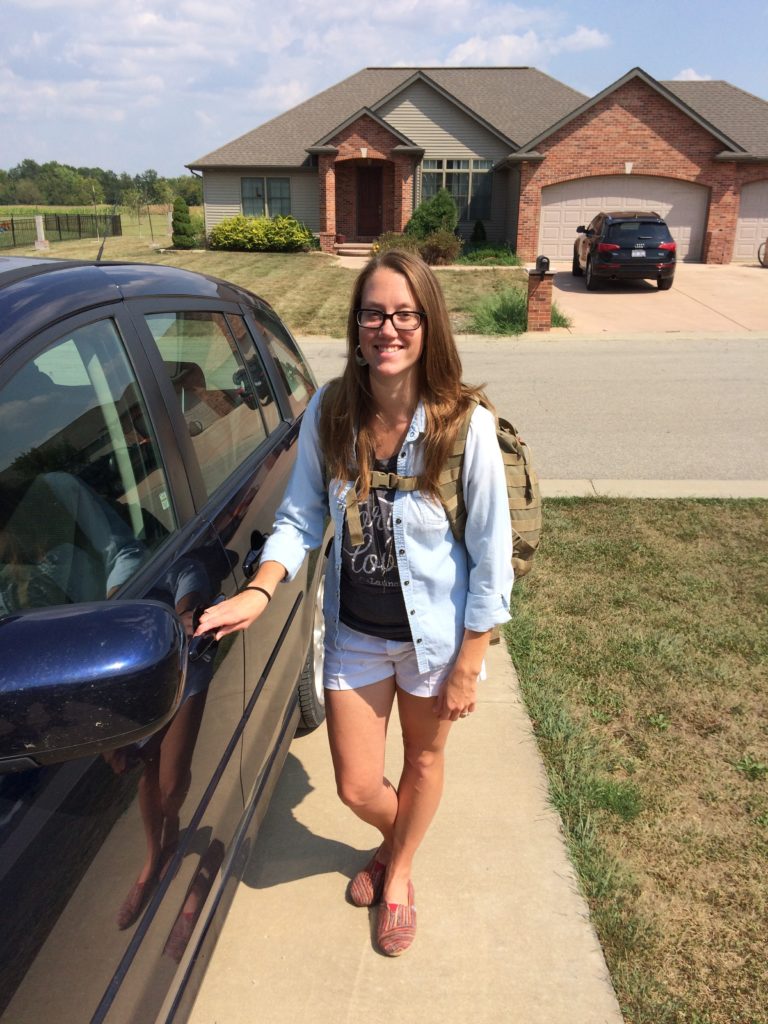 I traveled with five lovely ladies from the Chicagoland area.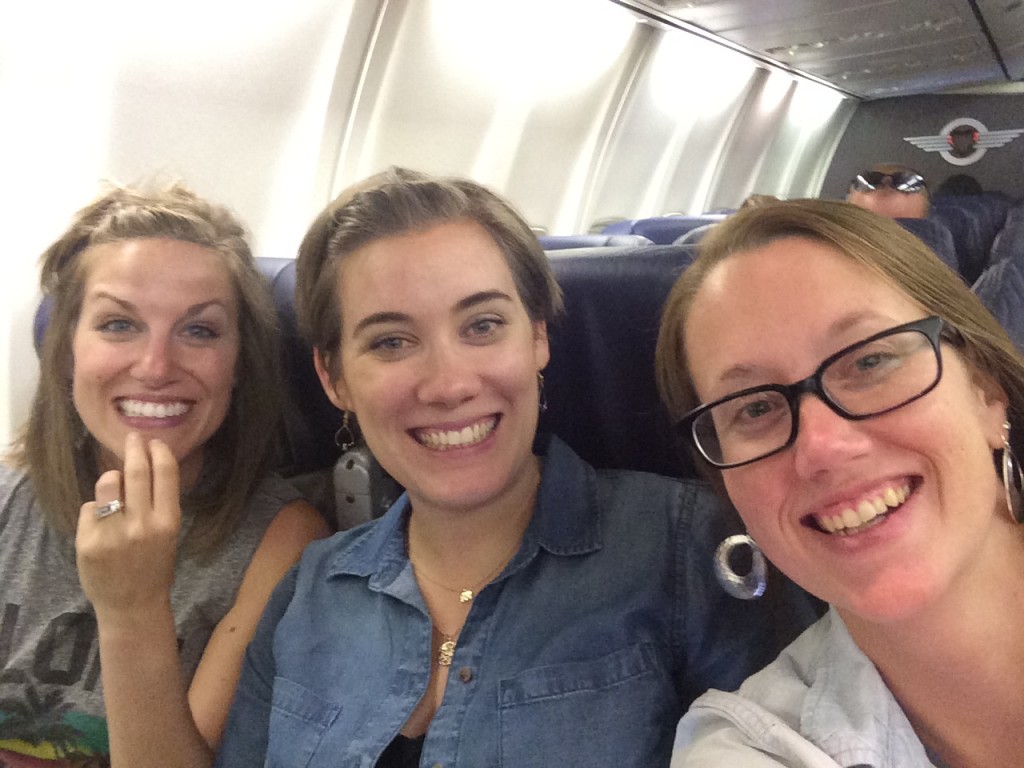 We met up with two other lovely midwest locals after we arrived in Texas.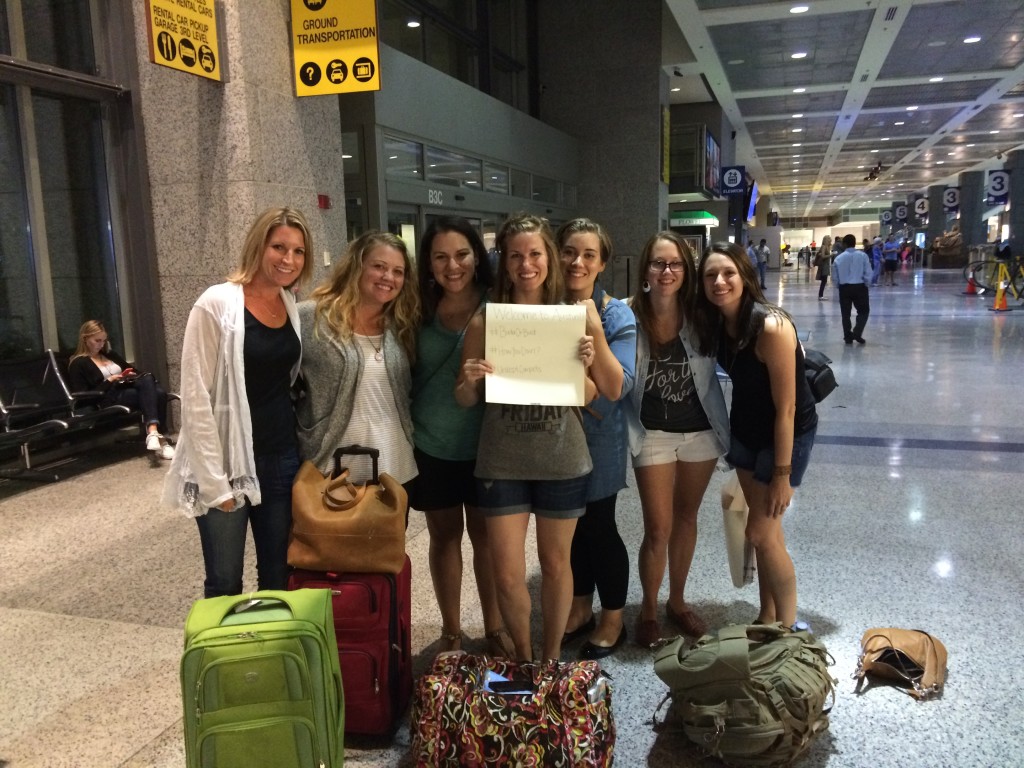 Erin (center, holding the sign) carted us, and usually one other random friend, around in a giant 8-passenger vehicle all weekend.
We grew so close, and shared all the words, it's hard to believe it was just one weekend!
We didn't arrive until midnight on Friday, but we made up for a late arrival by visiting well into the night (morning?)!
The next day, we drug ourselves out of bed and took in some of sights of Austin, TX.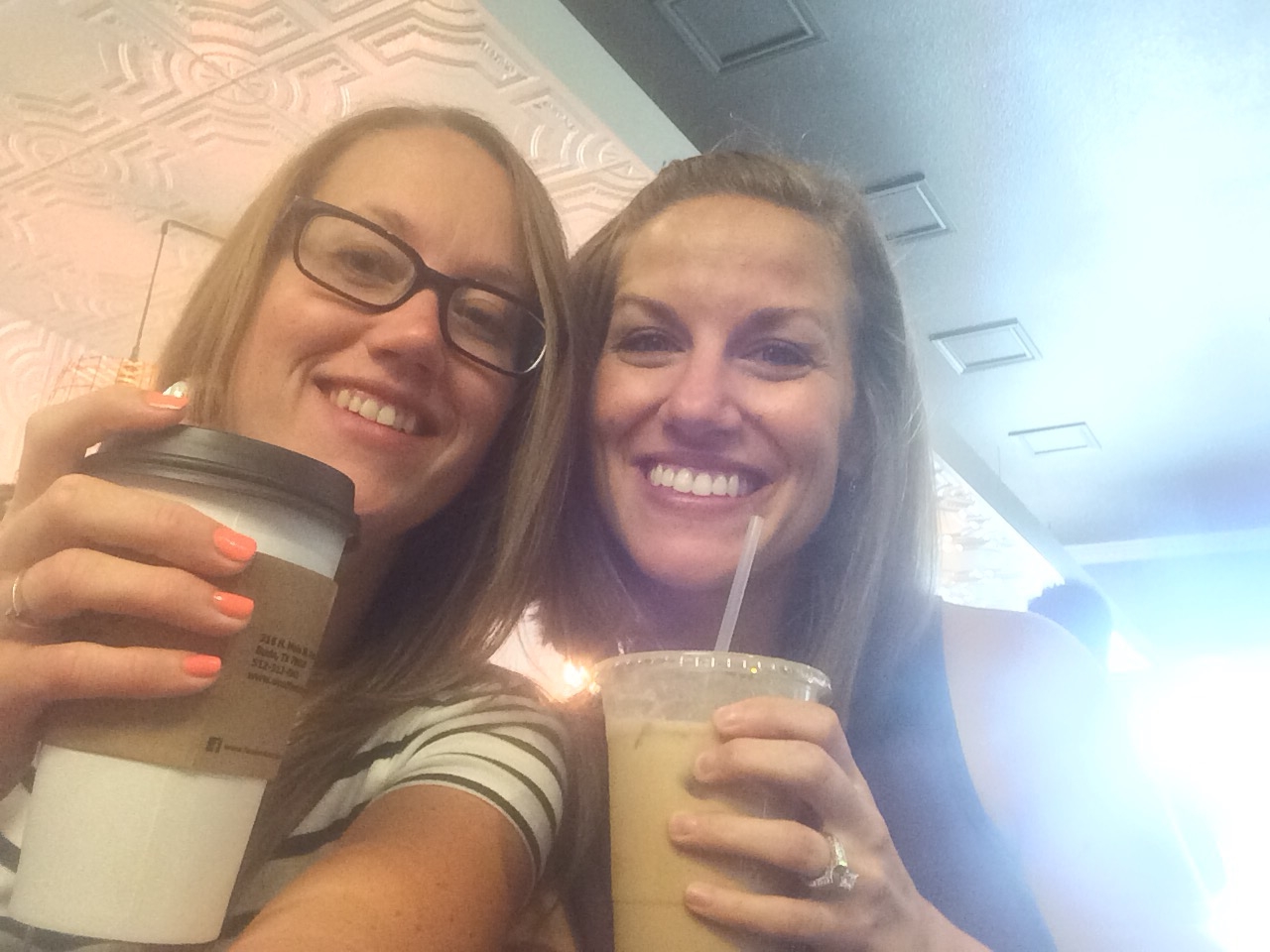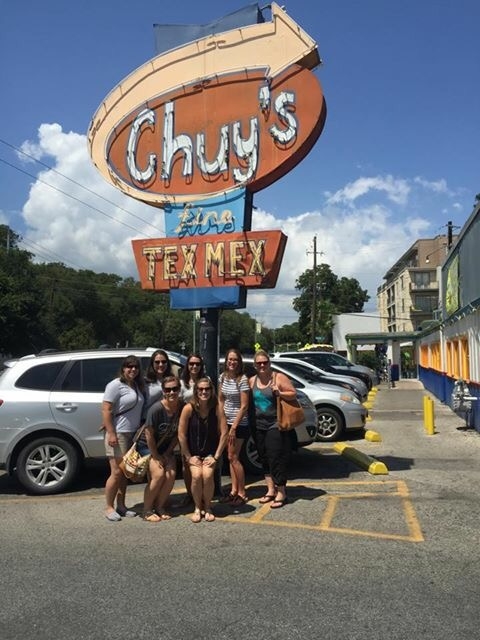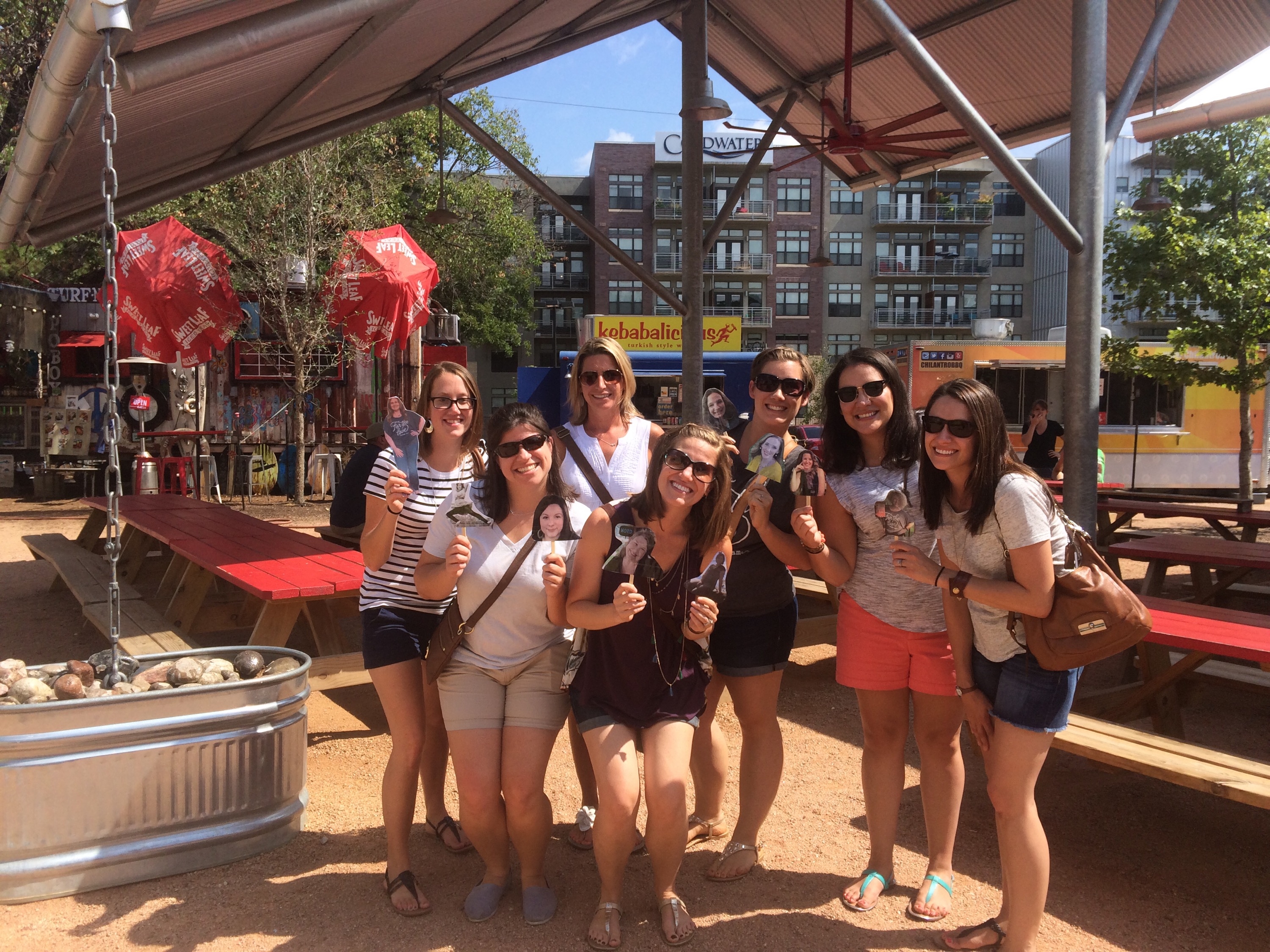 And when I say "sights," I mean, we ate our way through Austin.
(Literally. Like, I had two lunches. One was with my new buddies and one was with a group of bloggers).
In the afternoon, some of us swam in the pool, because we midwesterners don't know heat like Texans know heat.
Then we all got dolled up for the big event of the weekend!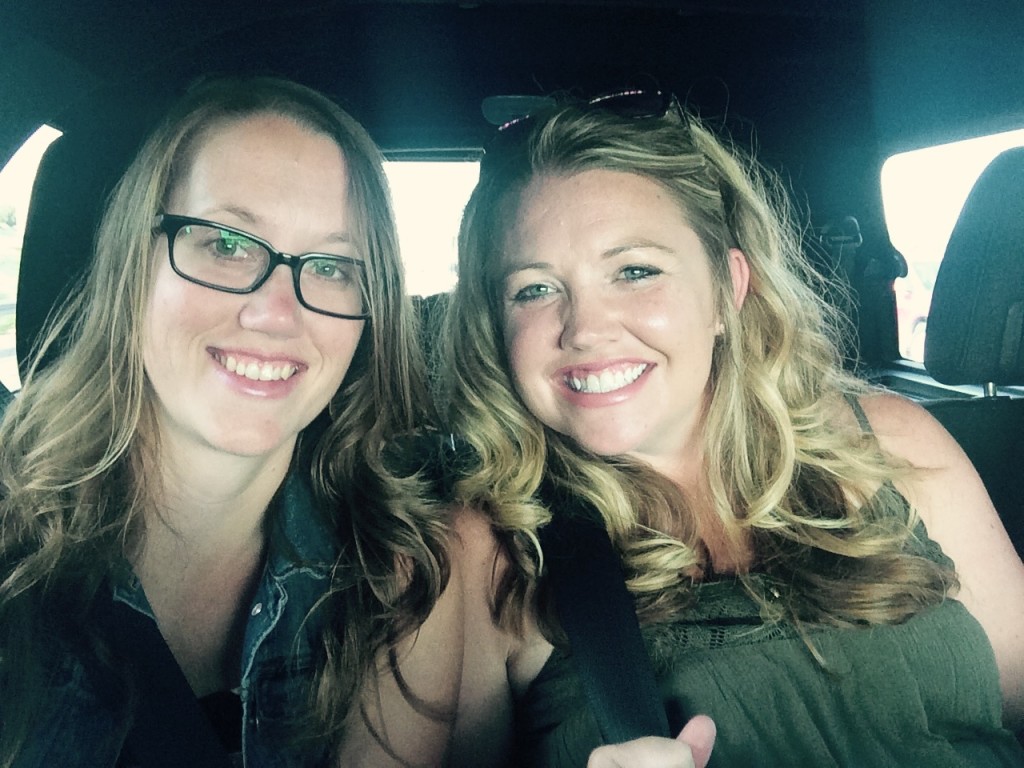 Shortly after we arrived, Jen shared her gratitude for the launch team (you know, her non-paid staff), as we helped land her book on the New York Times Best Seller List.
And then the party really kicked off.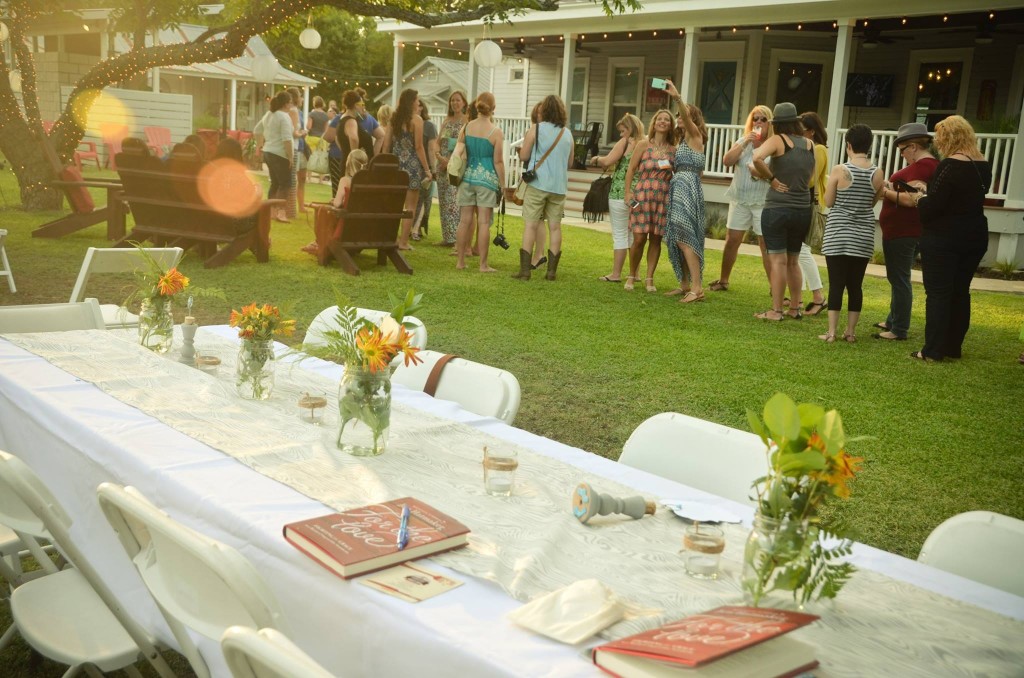 The party at Jen's house was as fun and exciting as it was exhausting.
There were so many people to meet, and by that time of the weekend, I'd already met SO MANY people (all 220 of us were eating our way through Austin. Every food establishment was crawling with never-met-in-real-life-but-know-you-from-the-internet people.)
And honestly, by 7 pm Saturday, I was tired.
So, I spent much of the party staying close to a few homegirls and watching lots of interactions from Jen's porch steps.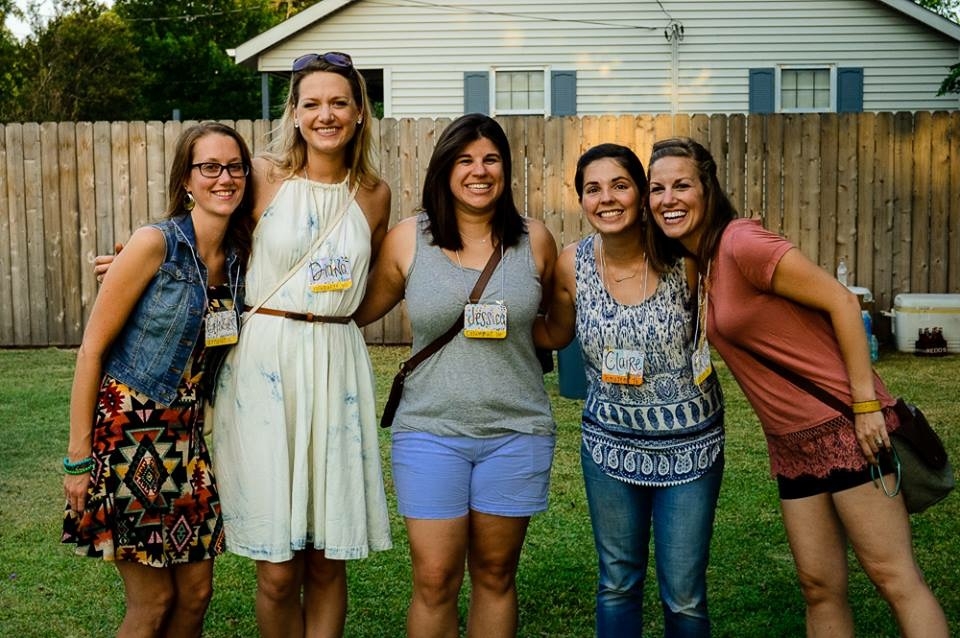 I loved seeing Jen interact with each woman (a line immediately formed for meeting her). I wasn't sure I wanted to spend my whole night waiting in the line, so I found other people to meet and talk to.
Including Jen's dad; he is hysterical. I later asked Jen if I could keep him.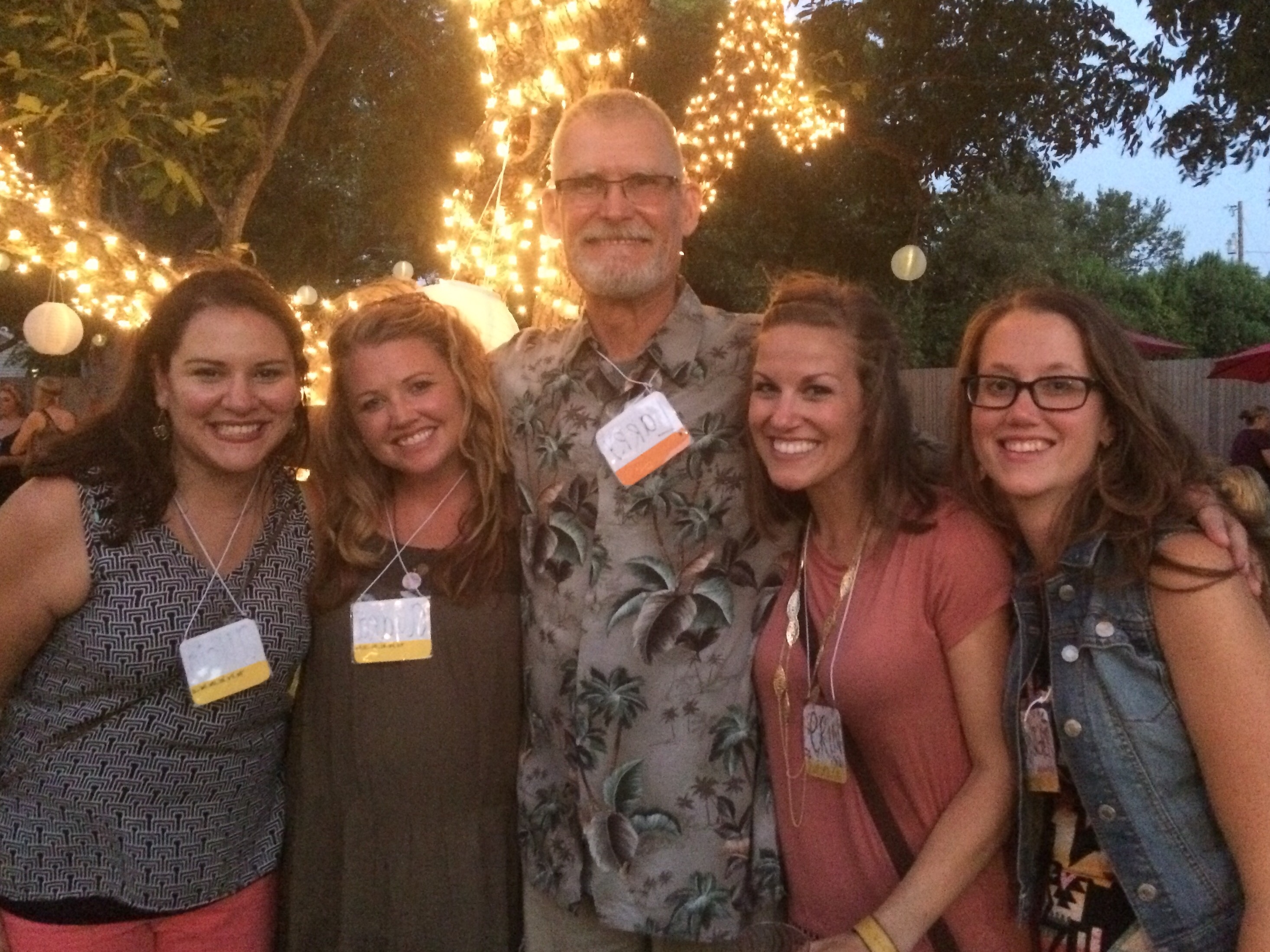 I also visited with Jen's mom and oldest daughter too. They were serving drinks.
I told Jen's husband, Brandon, about our farmhouse. He asked to see pictures and then gave me all sorts of renovation advice.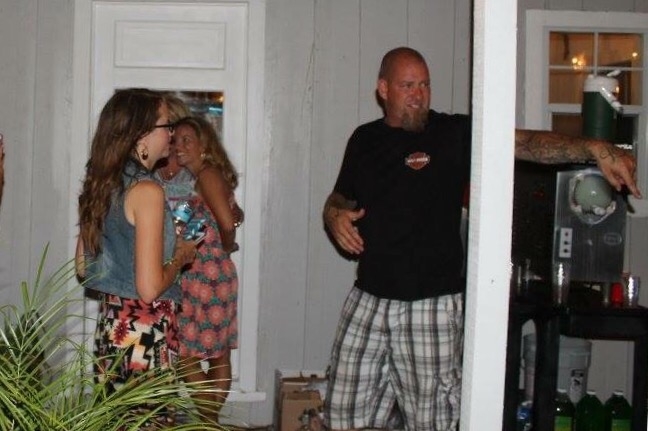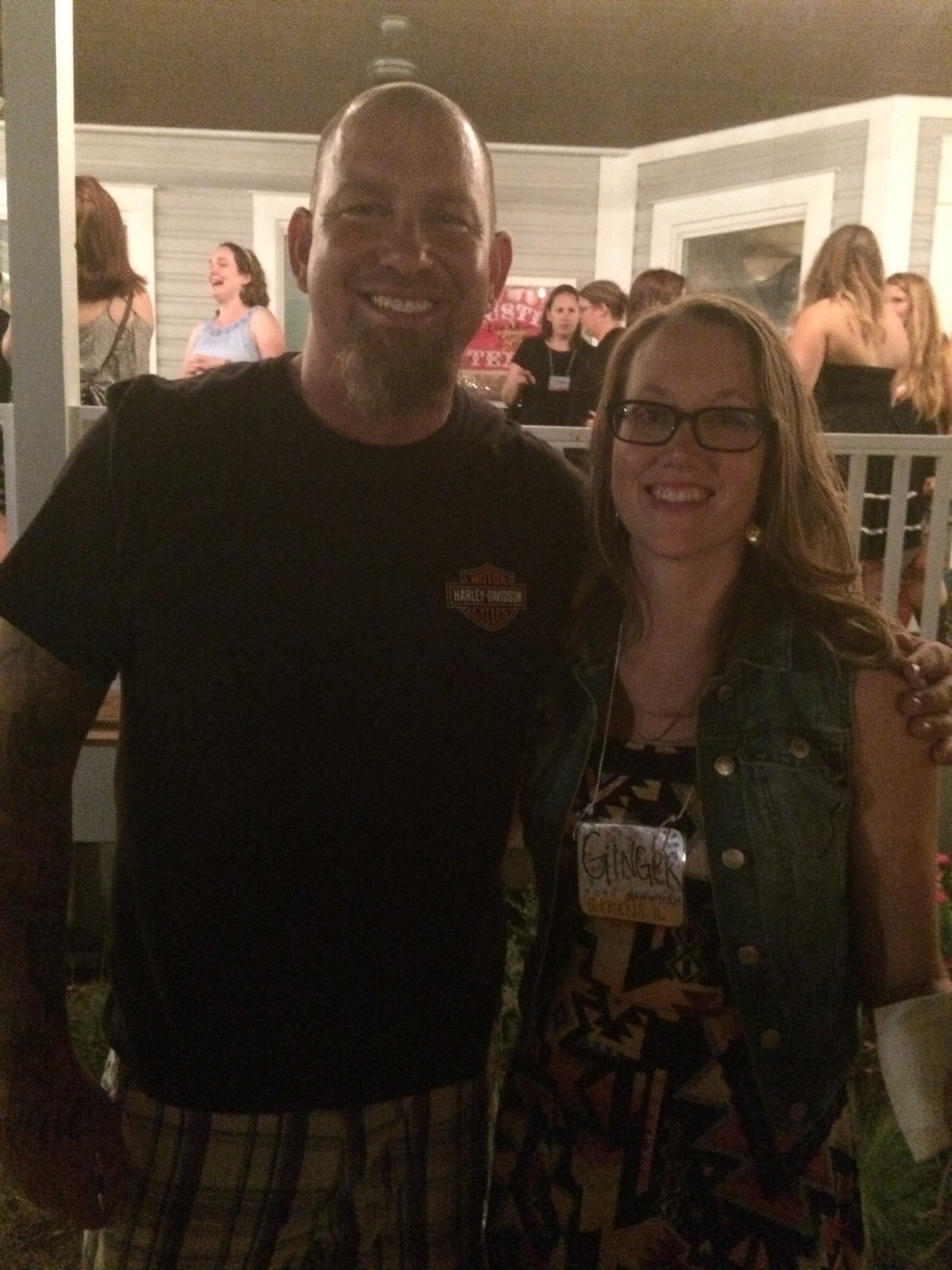 While I was chatting with Brandon, his middle son stopped by with a friend and asked for money. When Brandon turned him away, I suggested Caleb and his friend start asking the 220 women in his backyard. Many of them would love to be his favorite aunt for the night and help him out.
He disappeared and didn't return. Not sure if that means he took me up on the idea or not...
During the party, while I was boycotting the idea of waiting in line to see Jen, a taco bar opened and supper was served. I was the third person in that line. I'm no dummy.
The tacos were the best I've ever had. They would have even been worth a long line.
After eating and lots of "Hi! I'm Ginger Newingham from IL," Jen stood on her porch again to share her thoughts. There was a launch team skit (yeah, that happened) and a few other short speeches.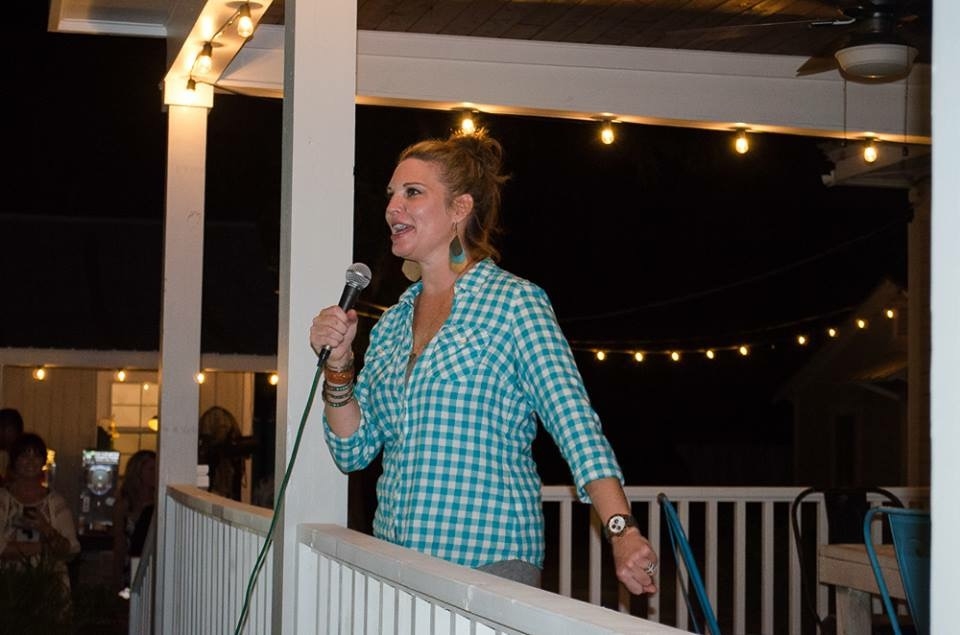 Afterwards, I knew the party was winding down. While I hadn't wanted to spend my evening in line, I did still want to meet the infamous Jen Hatmaker (again). As soon as she finished speaking, I made a beeline to her porch and mingled with her for a few minutes. I told her that her husband had given me all kinds of renovation advice and that I wanted to take her dad home in my pocket (he's seriously the cutest). I also thanked her for hosting the party.
She was very gracious and sweet.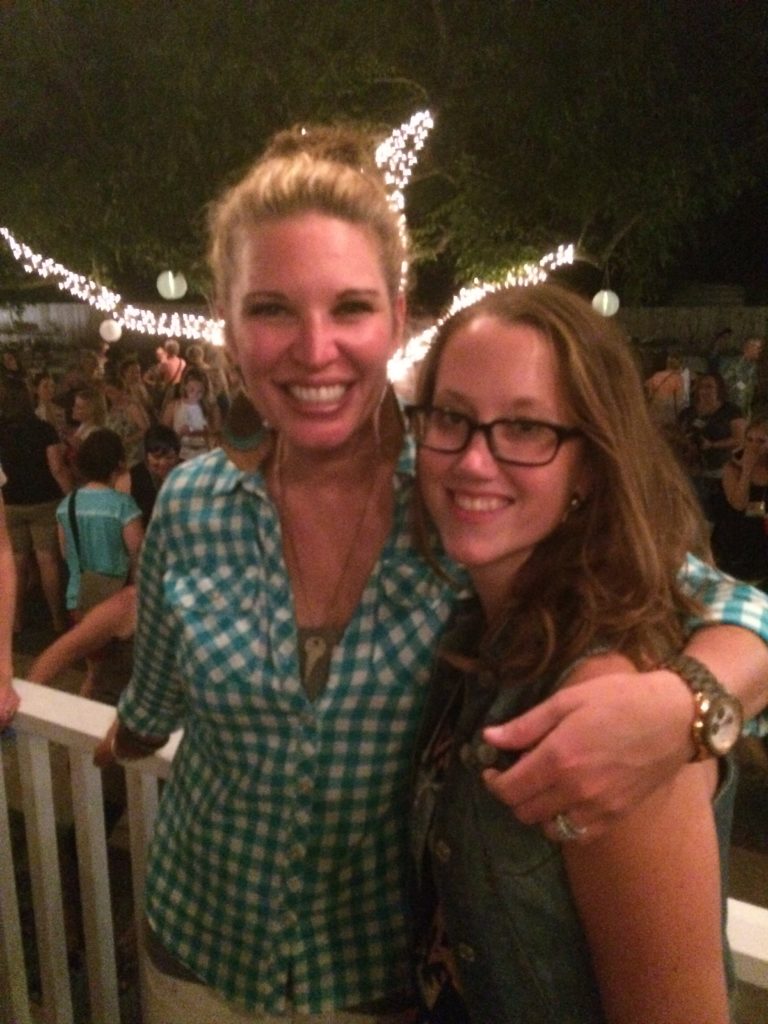 We snapped a quick picture and I was on my way. The party was winding down, and it was time to rejoin my new friends.
The party was amazing. Jen's house was lovely.
But her church was better.
Sunday morning, just a few short hours after the party (and post-party!), most of the women assembled again. This time, we weren't quite as dolled up. Actually, many of us were looking pretty exhausted!
We had met the people we wanted to meet, and now it was time to gather as a body of believers.
Austin New Church (where Jen's husband is the pastor) is a congregation of maaaaybe 150 people. They meet weekly in a middle school gym. They're not a mega church. They don't do flashy or showy. They just genuinely love the Lord and the oppressed.
And it shows.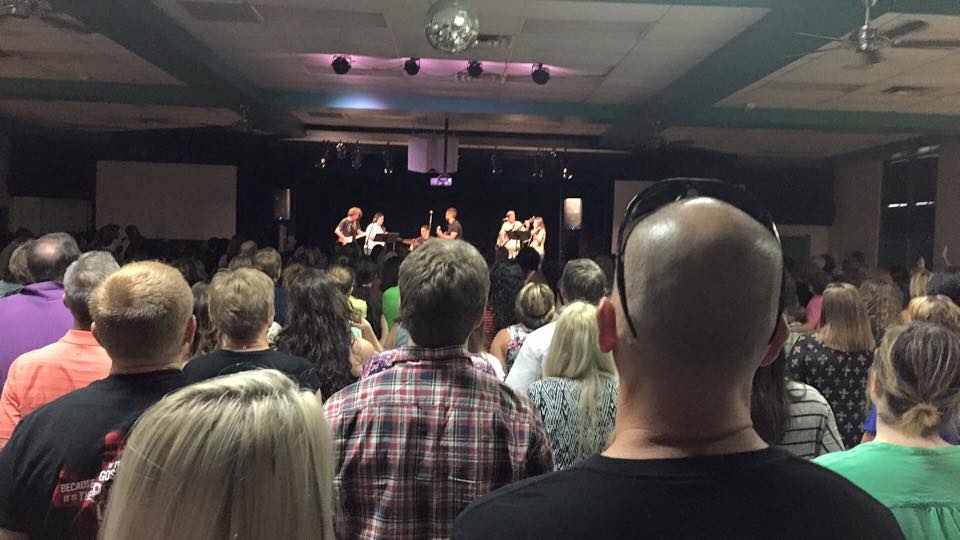 I'm all about getting dressed up and decorating your backyard for a party, but this, this is where I'm most comfortable. I truly savored the experience of approaching the throne of our Creator with a bunch of women who had two days prior been strangers. I loved being reminded of our roles, even in the small spaces, as Jen shared exegetically (!!!) from the Word.
And I absolutely loved being sent back out into the world with a renewed sense of purpose and a reminder that there are women fighting alongside me.
After worshipping with 200+ new friends, devouring too much food,  attending the party of a lifetime, and getting not nearly enough sleep, I boldly approached Jen following Sunday's service, and told her something that I know she took as a compliment - "Your house is lovely, but your church is better."