Celebrating Beautiful - Guest Post on Blessed by Brenna
I met Courtney online, before I even had the chance to meet her in person. A few years back, multiple friends of mine were sharing a blog about a baby girl who was born in Springfield. This sweet girl was born with a rare skin disease: Harlequin Ichthyosis. As a blog-lover, I added Courtney's blog to my regular reading list.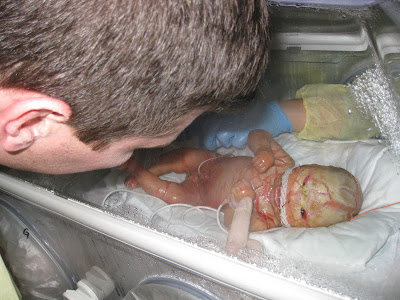 The little girl on the blog is Brenna. After a very unexpected diagnosis following Miss Brenna's birth, her mom, Courtney, became a blogger and an advocate for children with differences. Courtney shares many aspects of her family's lives online, from their medical care to the stress of "being different" in public. She writes eloquently and consistently (I wonder what that is like!).
When Brenna was almost a year old, I received a file from my job with Early Intervention. I recognized the name instantly as it came across my desk. When I spoke to the program coordinator about it, she mentioned that Courtney had instantly recognized MY name, and that she was a follower of my blog. Based on that, she chose me to be Brenna's Developmental Therapist.
Courtney and I laughed at our first meeting. It's awkward to interact with someone you don't know, but feel like you DO know! She knew of our struggles with Nasko, and I knew all about Brenna's medical history!
I briefly saw Brenna for therapy, but soon after taking her case, I decided to stay home with Nasko and Louis. It was the right choice for my family, but Brenna was one of the many kids I would miss! I loved seeing how those kids developed and changed. Because of Courtney's blog, Brenna is one of the kiddos I have been able to watch as she grows!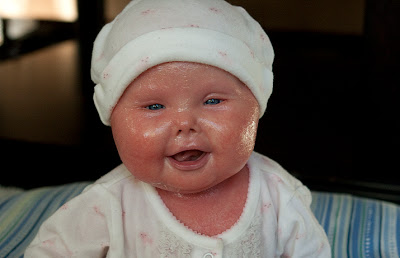 I remain a faithful follower of Courtney's blog. Our families have even gone on to share resources and have a play date. Courtney has given me helpful advice about my blog, and encouraged me in my writing. I was part of a team of friends who helped Courtney edit and review her ebook, The Spaghetti Shots.
A few months back, she asked me to write a guest post for her blog. The timing wasn't right, but after my blog re-launch, she asked again, and I agreed!
Her guest posts all center around the idea of Celebrating Beautiful. Here's what she says about the topic:
Life doesn't always look like what we planned. But it doesn't have to be perfect to be wonderful. Beautiful can be found everywhere, when we take the time to see it. Beautiful can be wherever we seek it – in motherhood, in our home, in our children, in marriage, in ourselves, in our faith, in our emotions, and in our experiences.
As I sat down to write the post, I couldn't help but be drawn to Nasko's story. So much of his life and his place in our family, isn't quite what we planned. It's messy and exhausting, but in our family, we've chosen to see his life as beautiful. Courtney is always advocating for those who are different, so I knew I had to share a celebration of Nasko's life with her readers.
I hope you'll join me today as I Celebrate Beautiful on Courtney's blog, Blessed by Brenna.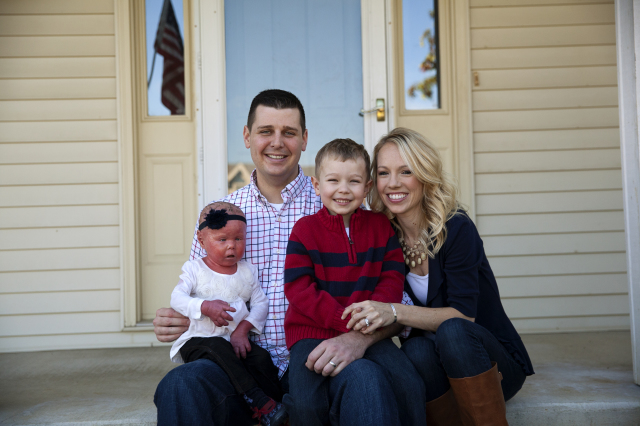 Click this link to be taken to my post: http://www.blessedbybrenna.com/celebrating-beautiful-what-actually-matters-by-ginger-newingham/
If you don't mind sharing the post on social media, Courtney and I would love to keep sharing our stories and Celebrating Beautiful.