A Day in the Life
Since my husband Chance no longer works a "regular" job, I thought it would be fun to share with you a typical day for him. He serves as the Director of Partnerships for Lifegate International - which pretty much means he is a missionary  in the United States while the people he ministers to live on the other side of the planet. Like I said, not a "regular" job.
 Last month, I asked him to record every single thing he did on a random Wednesday. So, he did. And he took selfies. I'm sorry, friends...
Rise and shine!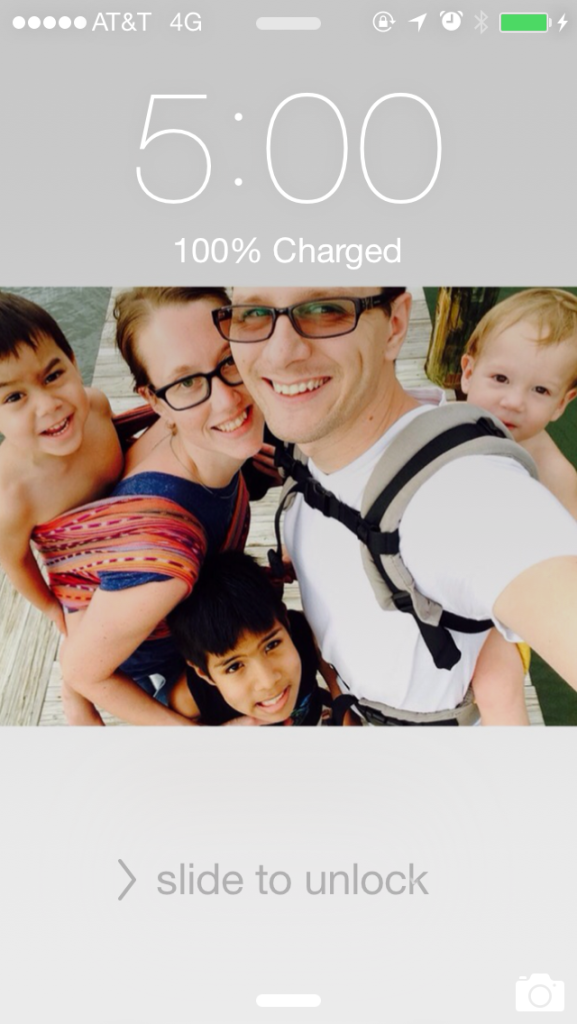 Within 20 minutes, I'm at my buddy Curt's house for some workin' out!
This is me. Can't you tell by the bedhead?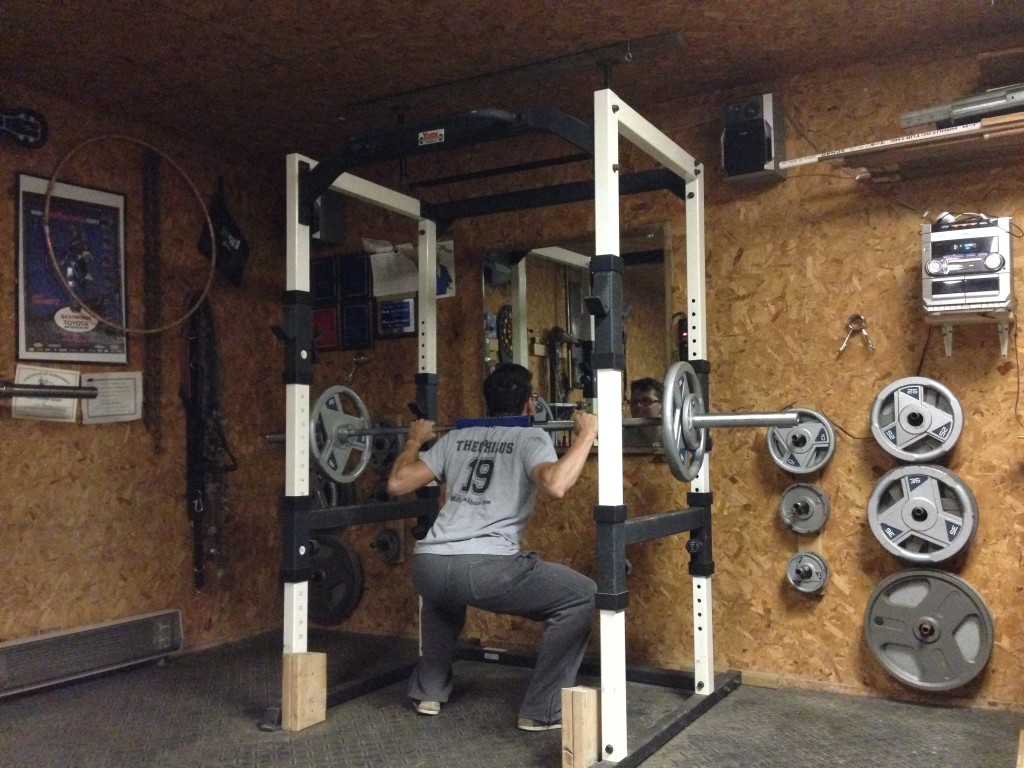 When I got back home, I spent some time planning out the route for my day. Having to stop at several places can be challenging, but not when you use a website that maps out the quickest route for you!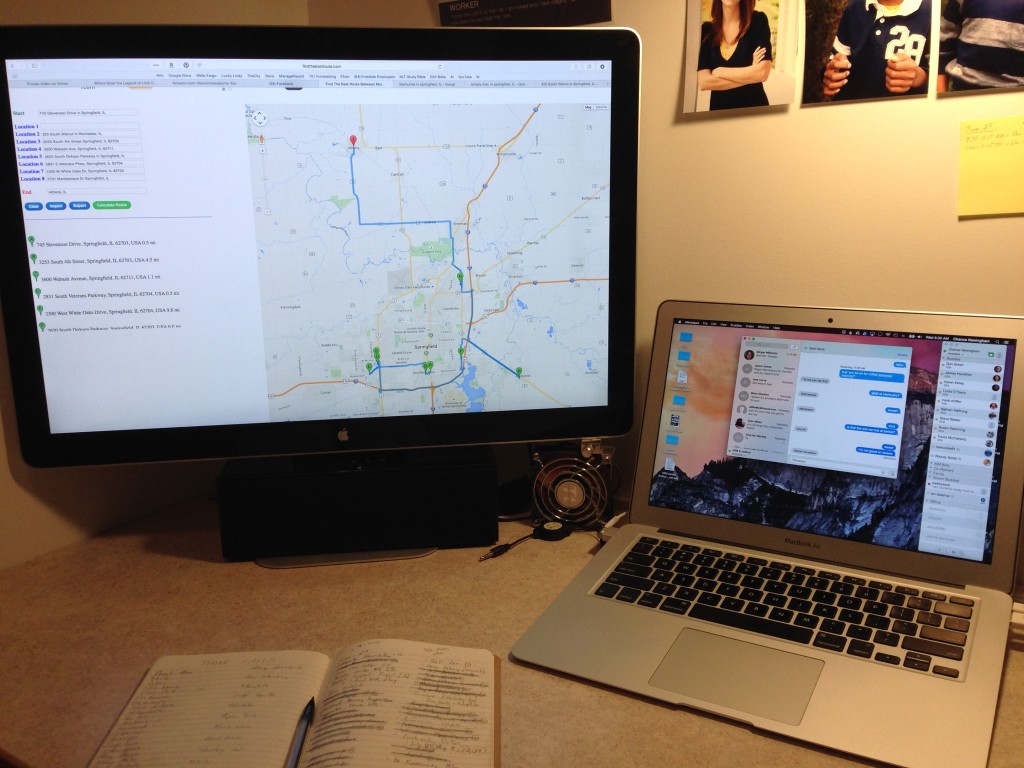 When I came out to start breakfast, I was greeted with a "Hello, honey!" from Nasko. While his choice of language was very perky, his appearance was rather weary.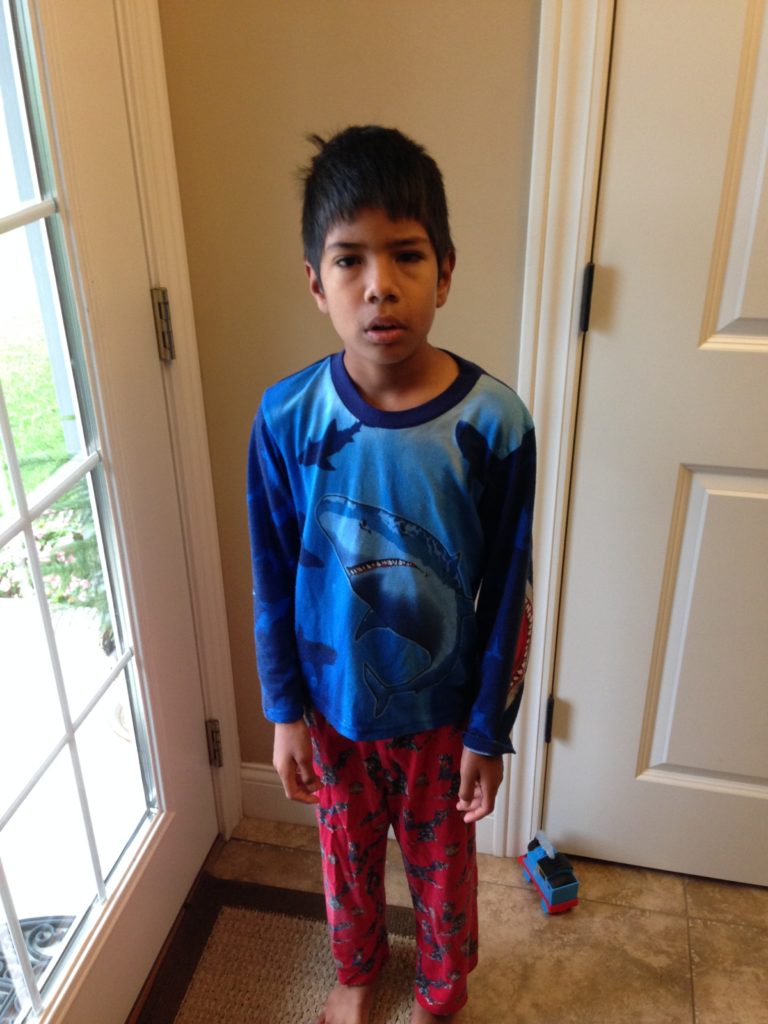 He wanted a hug.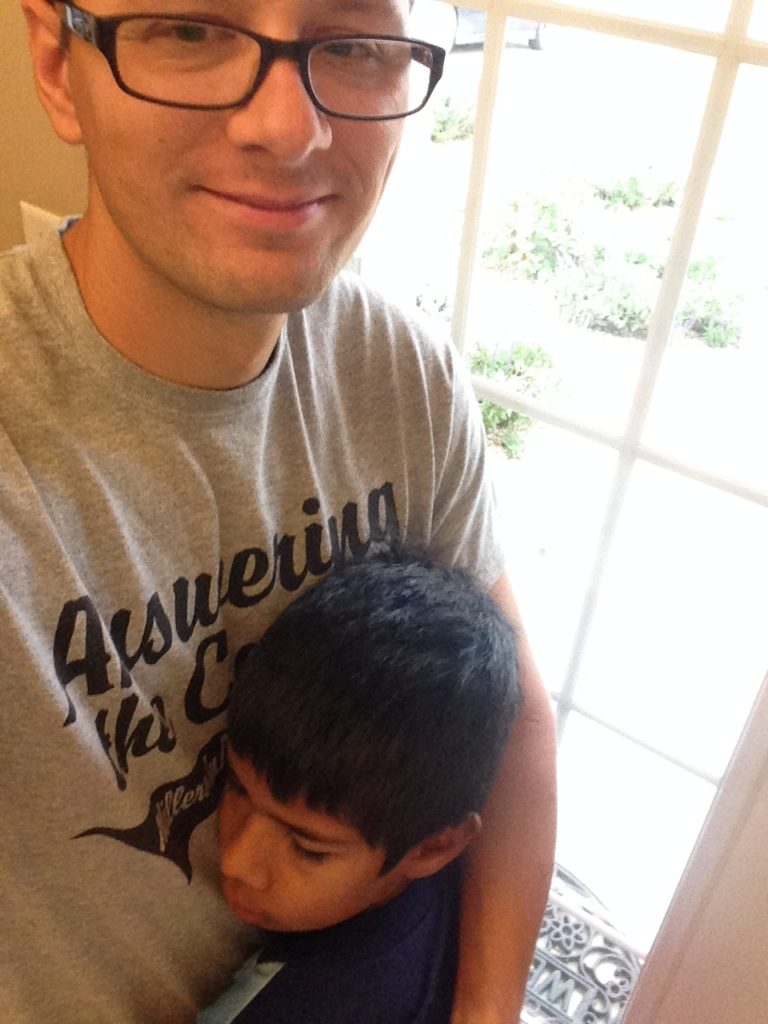 For breakfast, I made the boys' favorite: Meat. With more meat. Oh, and eggs. Which is a protein, and is like a cousin to meat.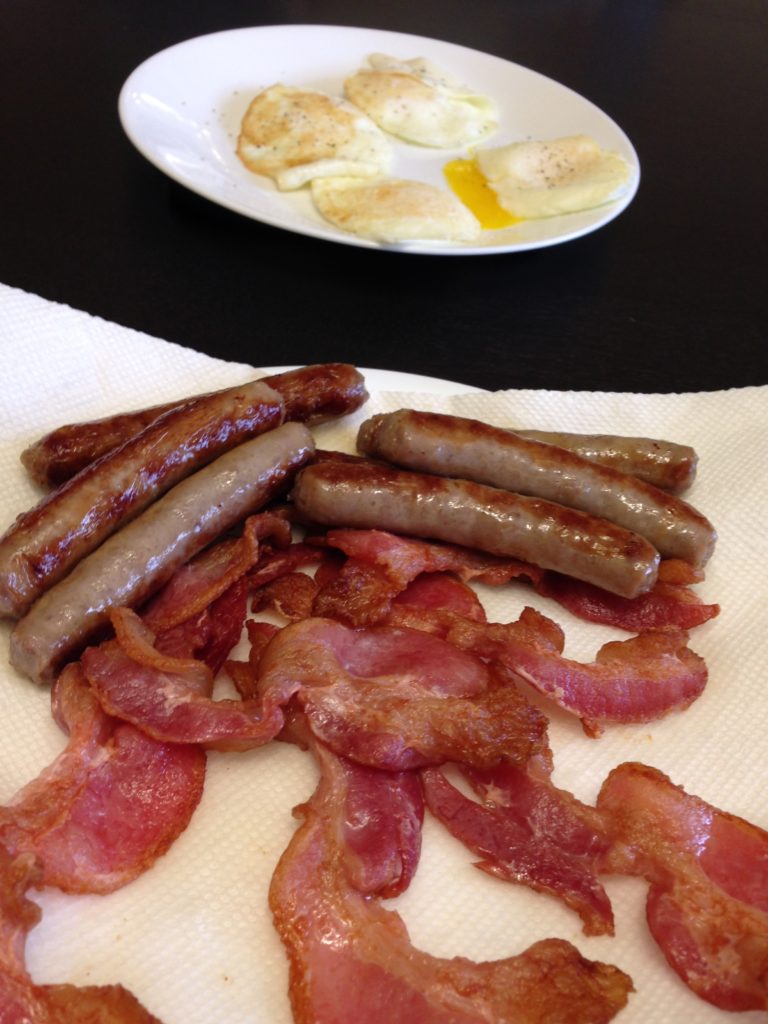 Here we are, as a family, enjoying a meal together!

By the time we finish, it's 7:15 AM and we need to get Nasko and Edward on the bus.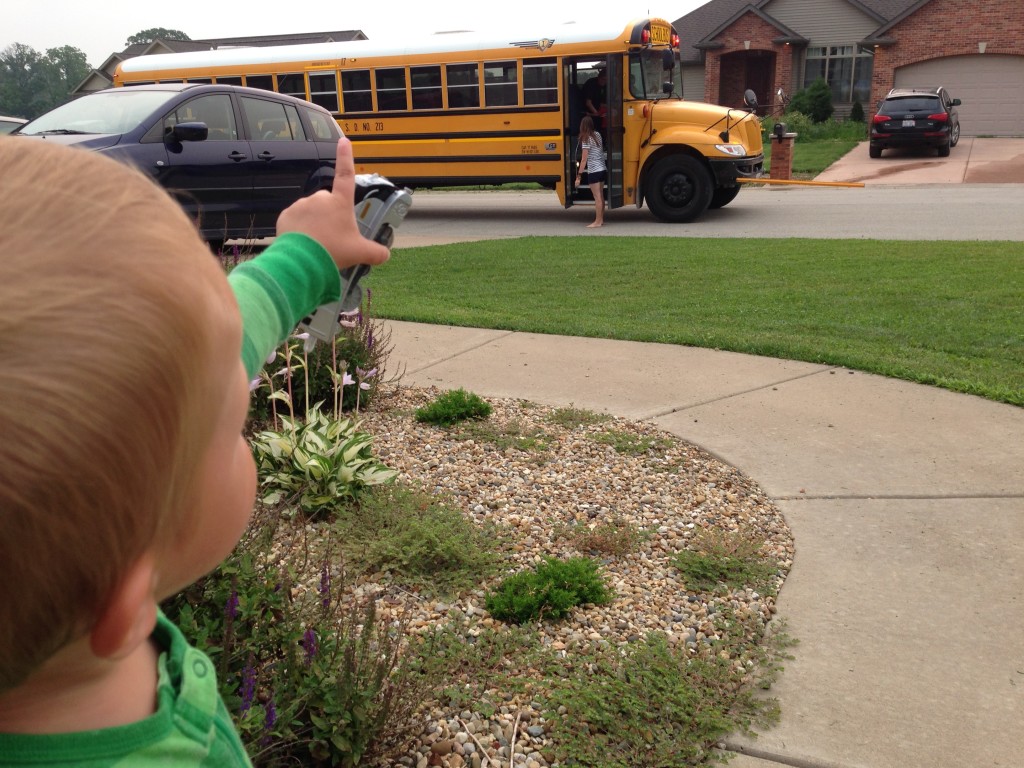 Louis and I hung out by the house. Louis cannot wait until he gets to ride the bus!
Next, it's time for a shower. Some people don't shower everyday. I do. Why?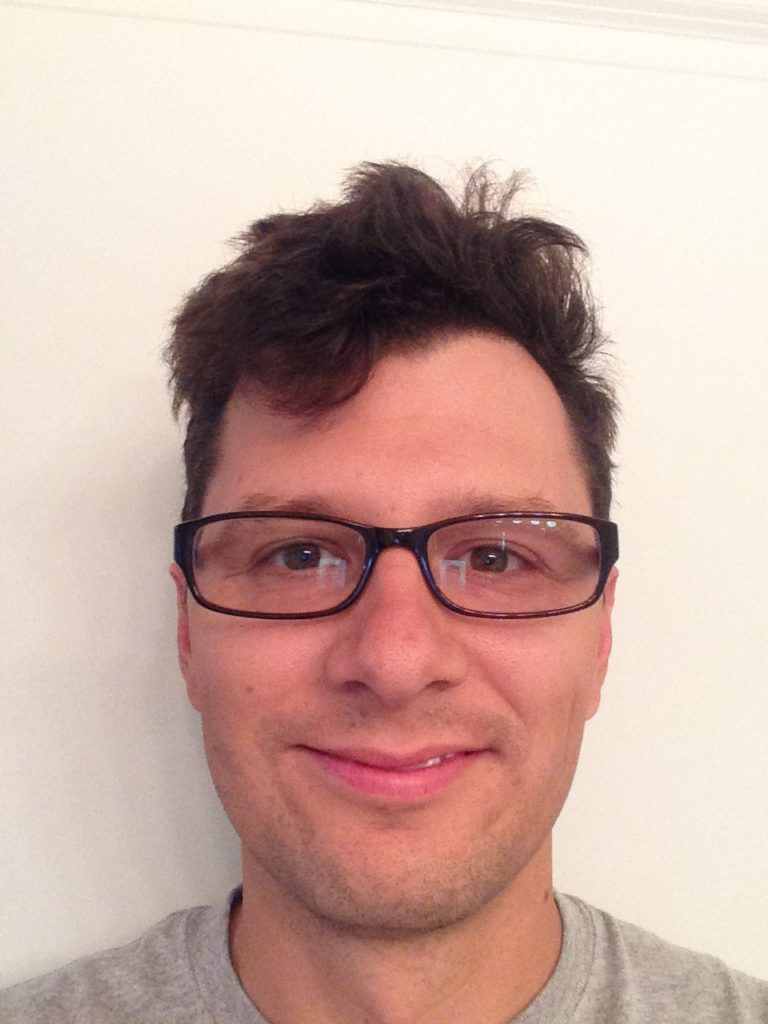 Exactly.
However, right before hopping in the shower, I remember that I'd like to have a new iPhone one of these days. So, what'd I do? I headed on over to macrumors.com, a website that tracks all of the past releases of iPhones, and guestimates when Apple will be releasing their next one.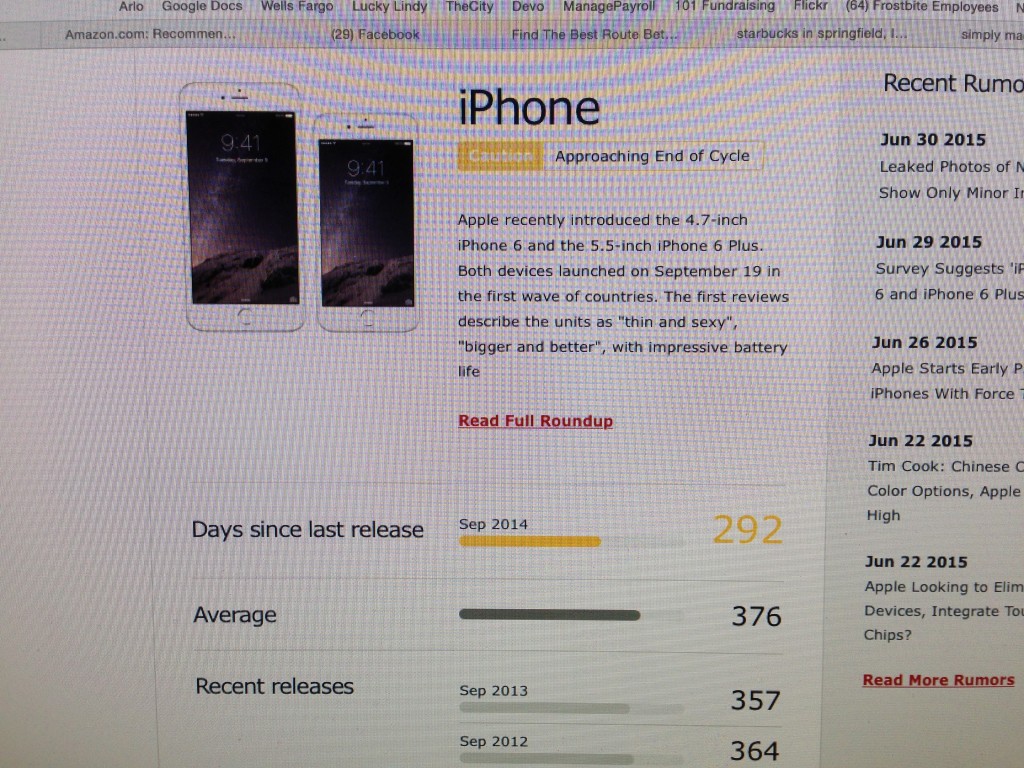 Looks like a couple more months or so and I'll be sporting the latest gear! For now though, I need to get clean!
Ahhh, I feel so much better.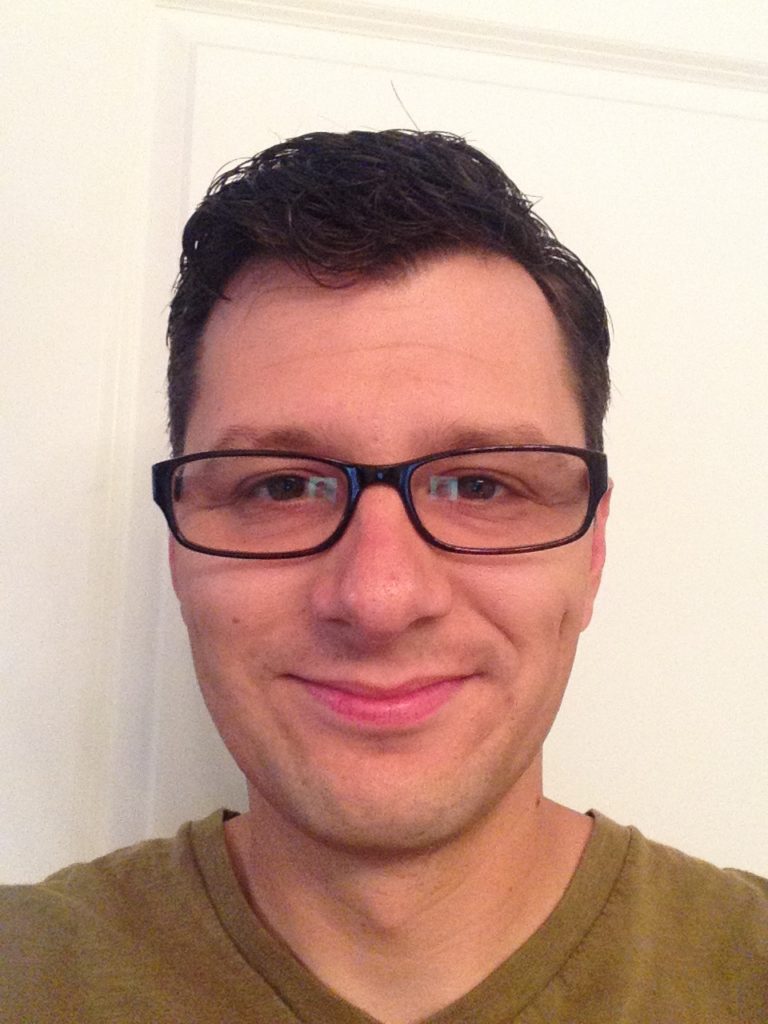 Next, I head to Springfield for the first thing on my list: a haircut!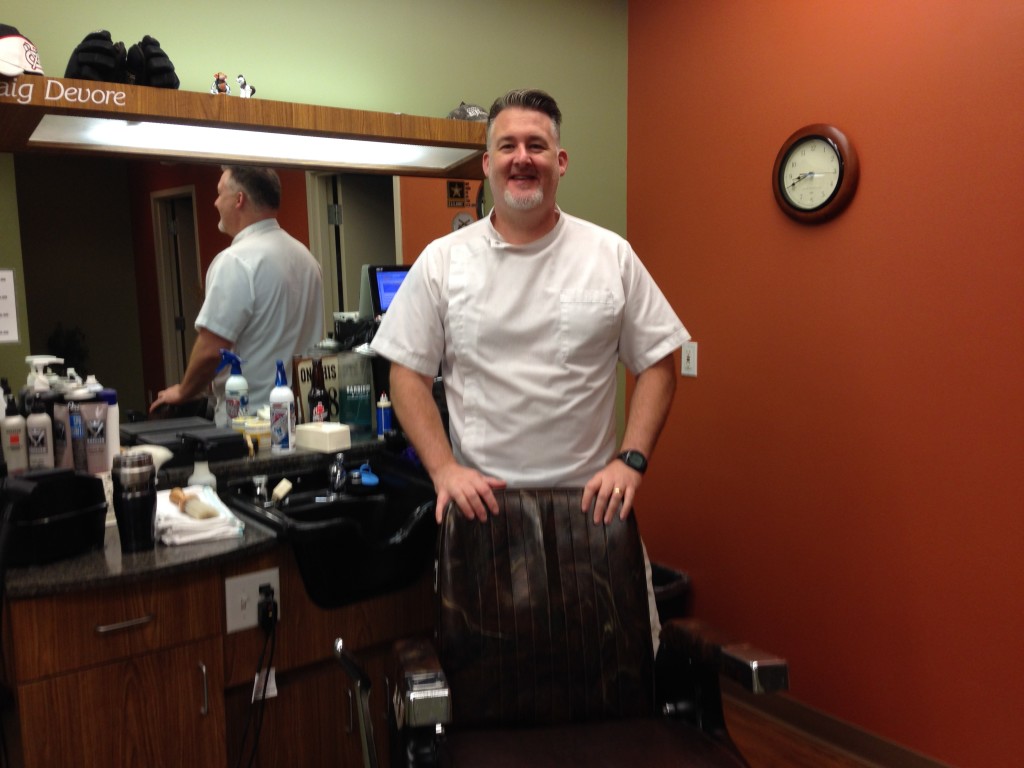 Thanks, Kraig Devore at the Men's Room. You rock!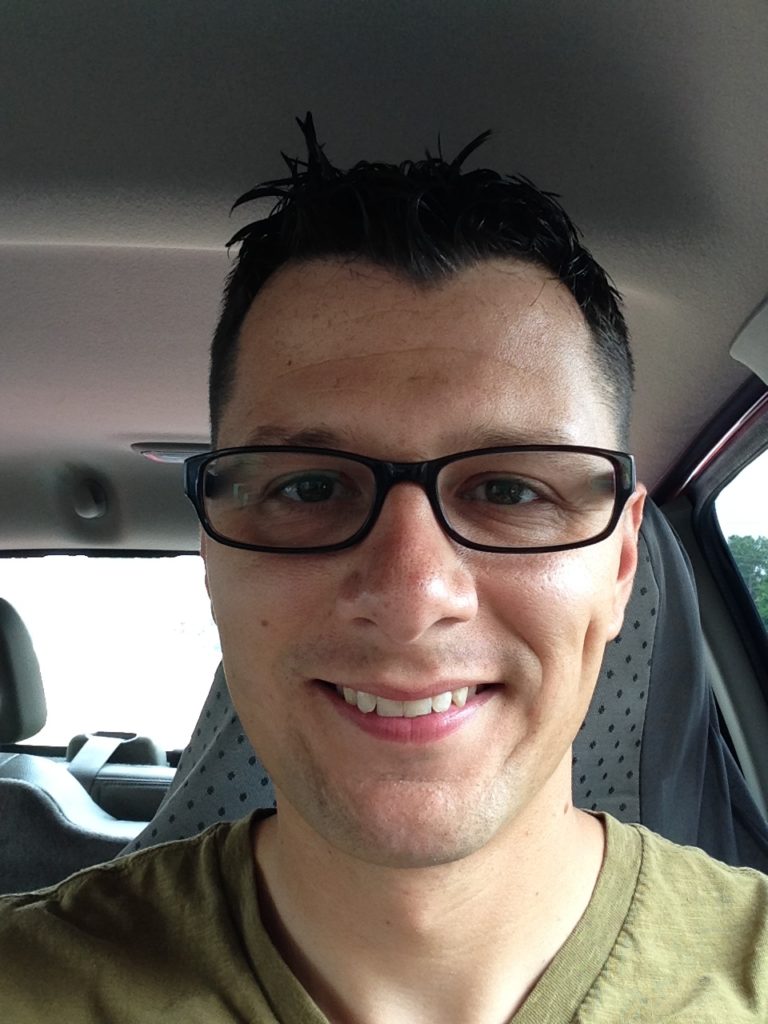 Then it's off to my favorite place on earth: Sam's Club.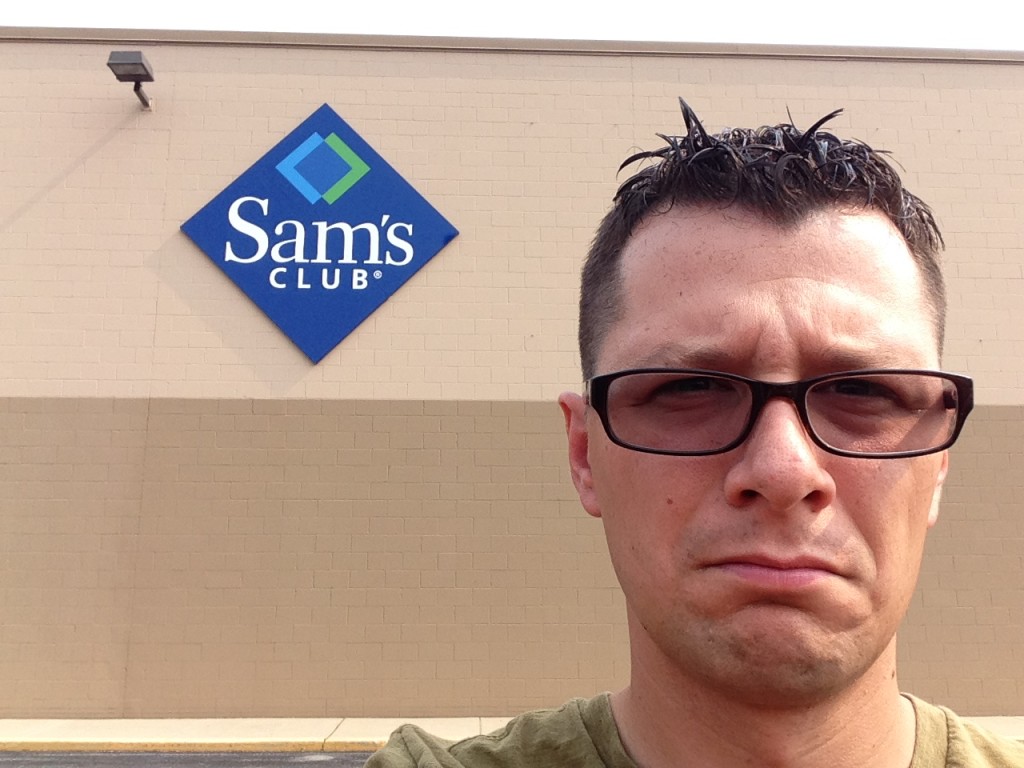 Kidding. It is a necessary evil. I pick up some supplies for Frostbite Shaved Ice and I'm on my way.
Next up is a store that fixes Apple computers.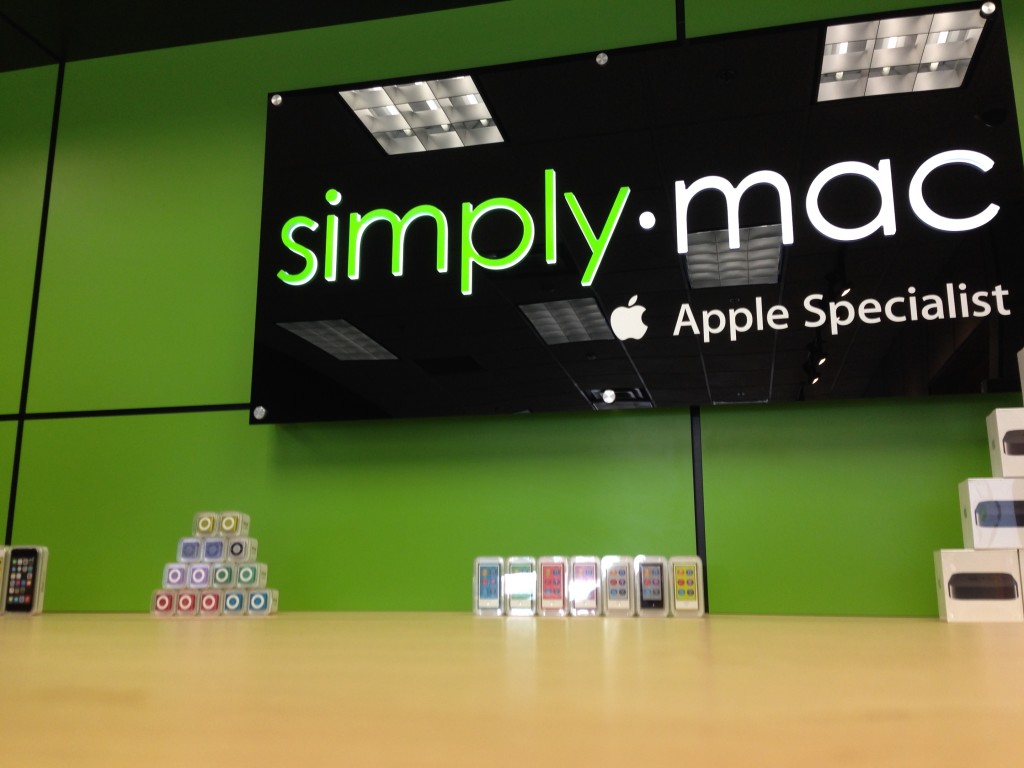 I waited in line for almost 25 minutes to drop off one of Lifegate's older computers for repair.
From there, I head to West Central Bank on Wabash to pick up aluminum cans.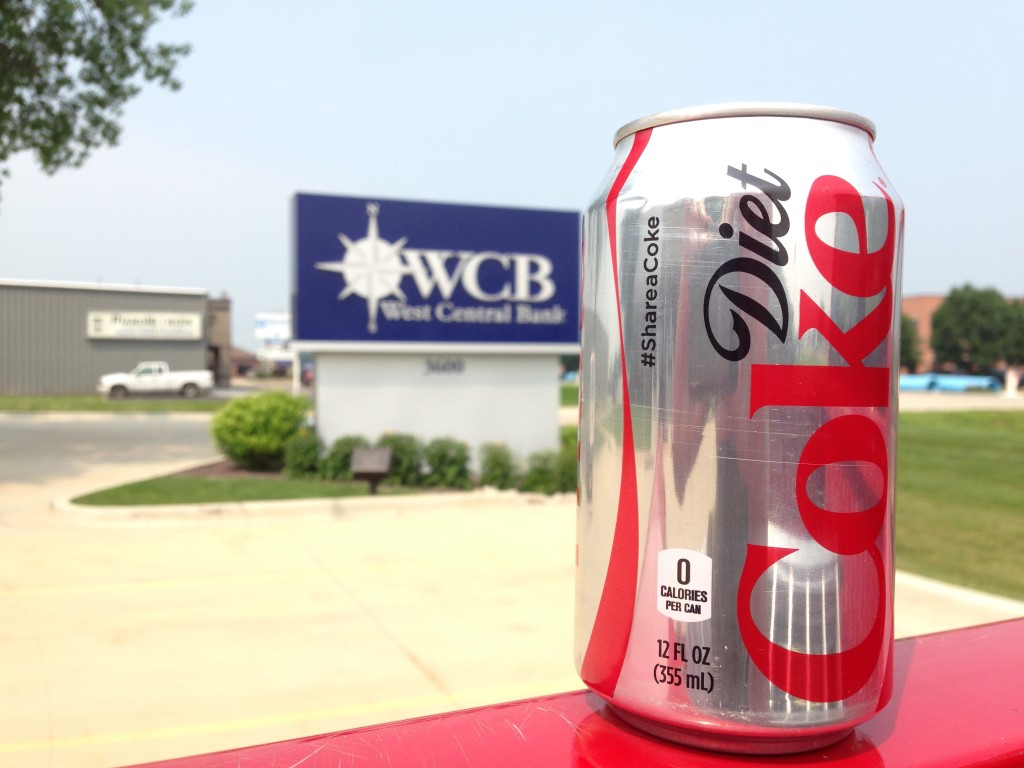 Several months ago, I met a few of the workers from the bank at a Chamber of Commerce event. I told them about the ministry and Orphan13; they were ready to help immediately. Since then, I go once a month and pick up cans!
From there, I went to get lunch.
Two words: Chinese food. It was amazing. Once I was finished, I was fueled for the next stop at the Springfield Church of Christ.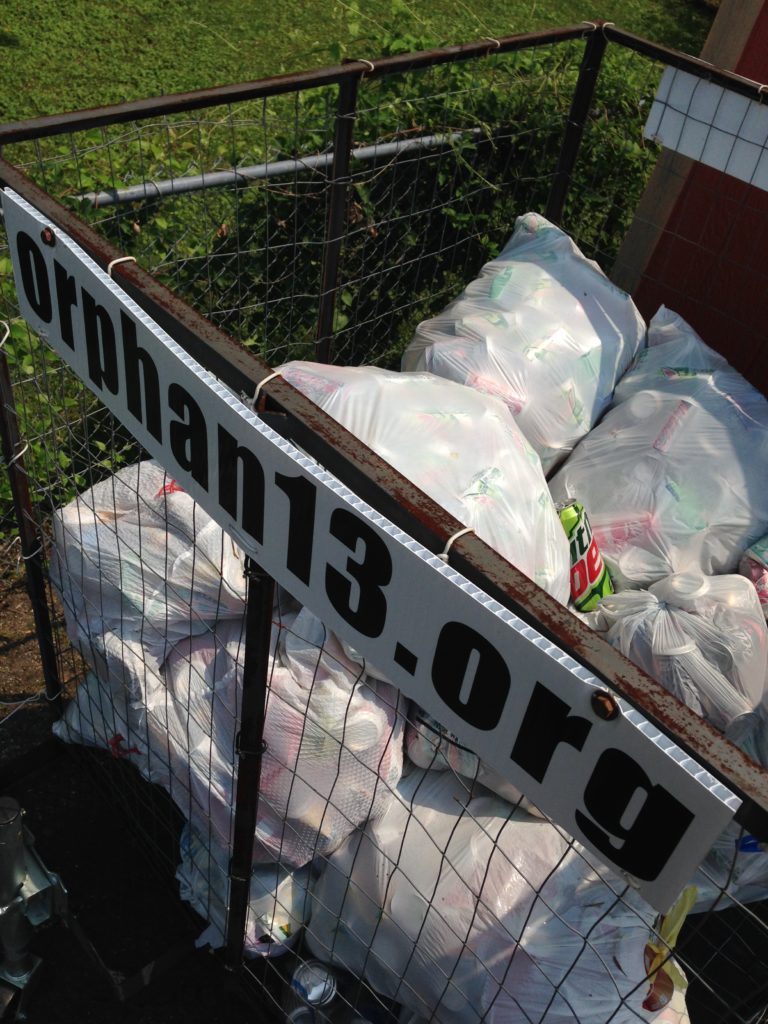 I met the pastor of the church a year or so ago. After telling him about Lifegate, Steve wanted his congregation to start collecting aluminum to feed orphans. So, we got them a can container, and they've been feeding kids in Africa ever since!
At this point in the day, the back of my truck was full of cans, so I headed to the recycling center on Sixth Street.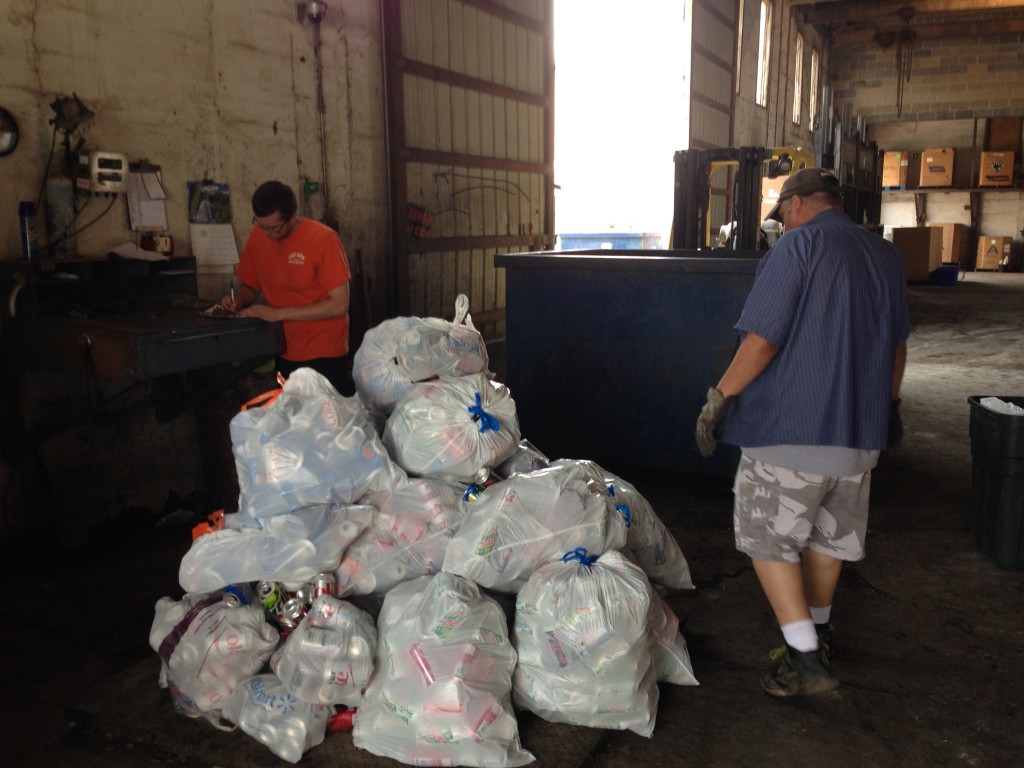 Wouldn't you know that they crush the cans into a 30 pound block?! Isn't that crazy?!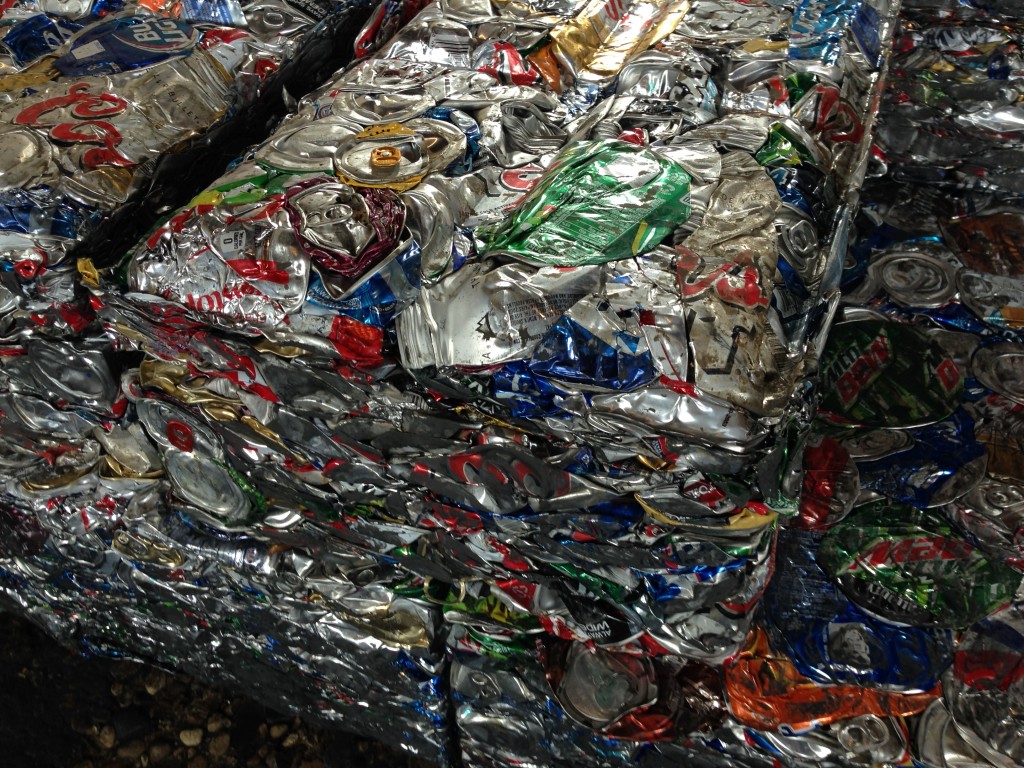 From there, I made my way to Candlewood Suites on South Dirksen.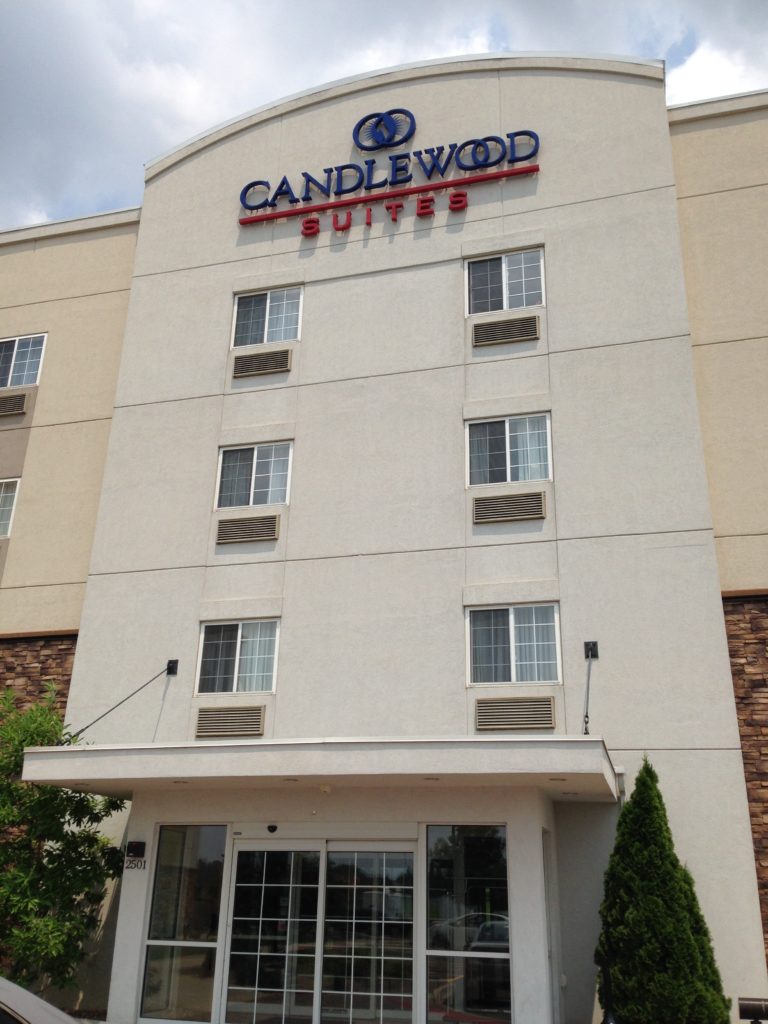 Not only does this hotel collect aluminum to feed orphans, so do its sister hotels, Residence Inn and Comfort Inn and Suites. But rather than go to all three, they have it all ready for me at one!
Next, I drive just a few miles away to Rochester Christian Church. What for? You guessed it: cans!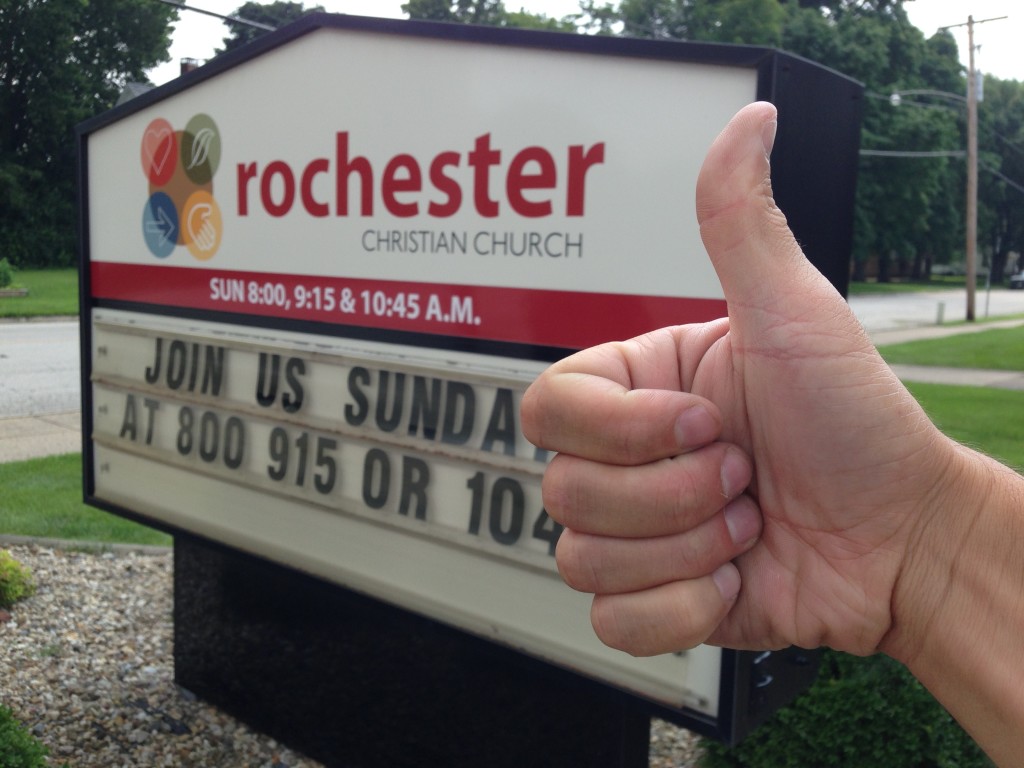 On my way home from there, right as I was about to go into the bank, I got a phone call from a supporter.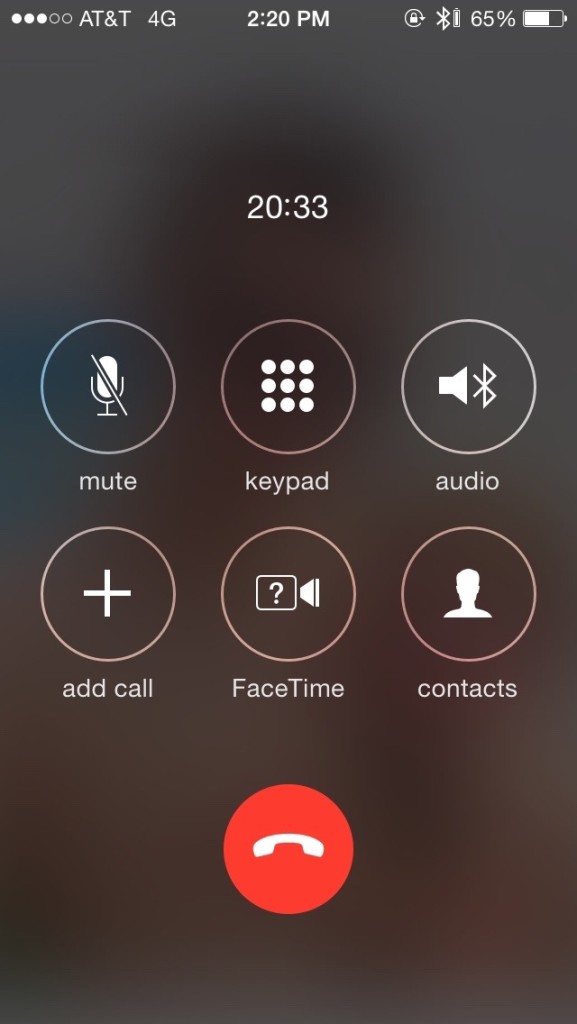 We talked about her her faith, her doubts, and how God is moving in her life right now. Even thought I technically raise funds and awareness for Lifegate, I also have the wonderful opportunity to minister to people.
Next up, I stopped at Athens State Bank to make some deposits. These ladies are always so helpful!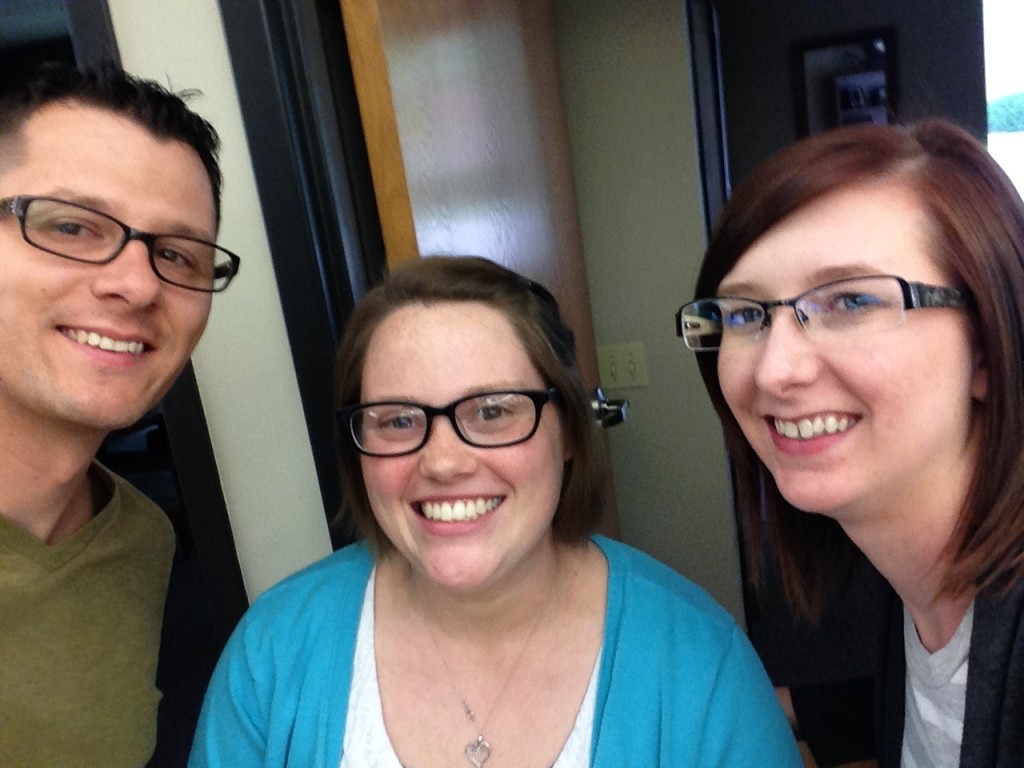 From there, I made my way over to Tyler and Sarah Miller's house. I had a check for them. A big one. From a bunch of kids.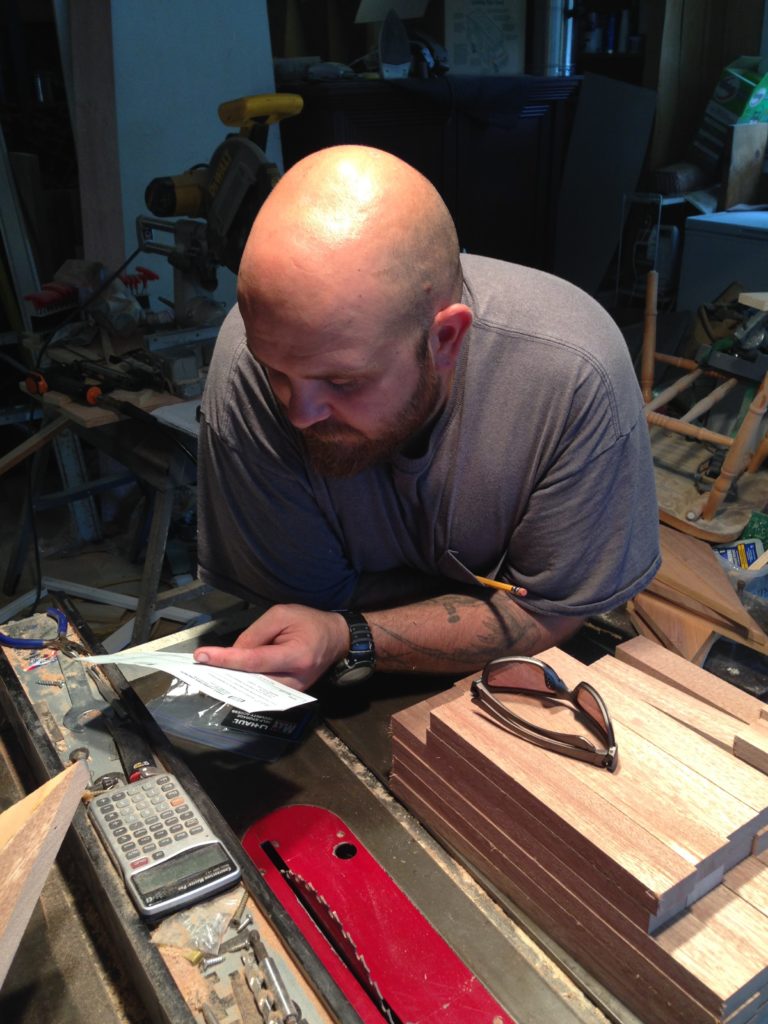 The Junior Highers from MacGomery Christian Service Camp gave just under $450 to help the Millers move to Sierra Leone. How cool is that? Tyler was blown away.
Next, I popped in Frostbite to check in and see if anything was needed.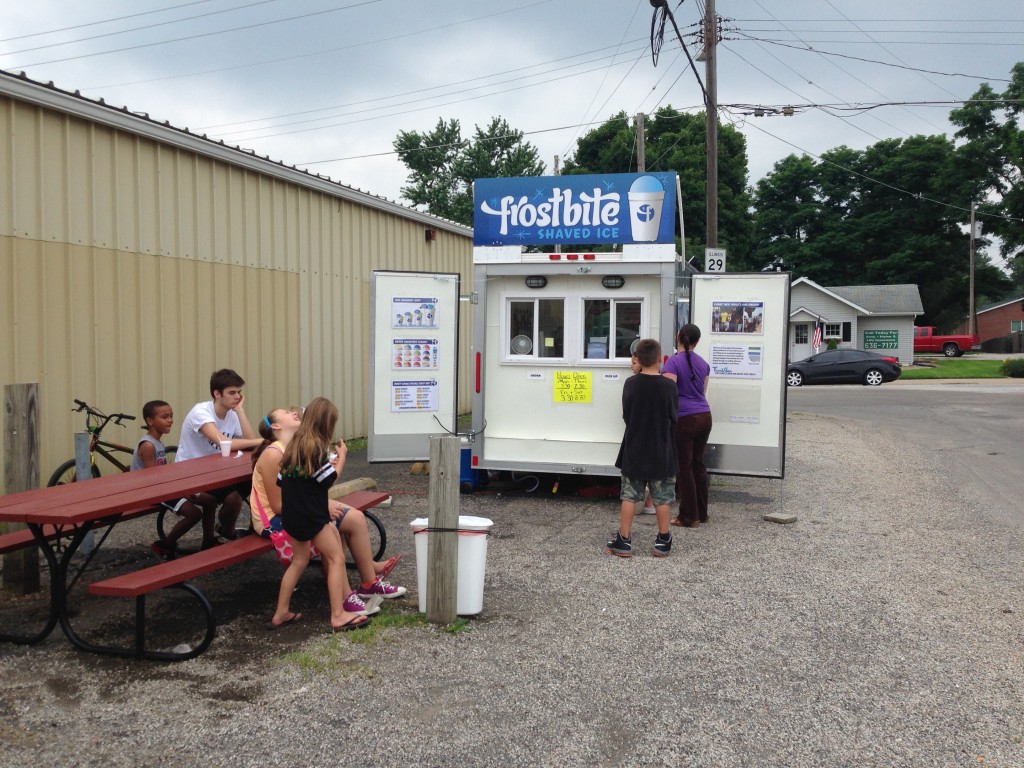 Things were good, so I headed home to see three wonderful boys!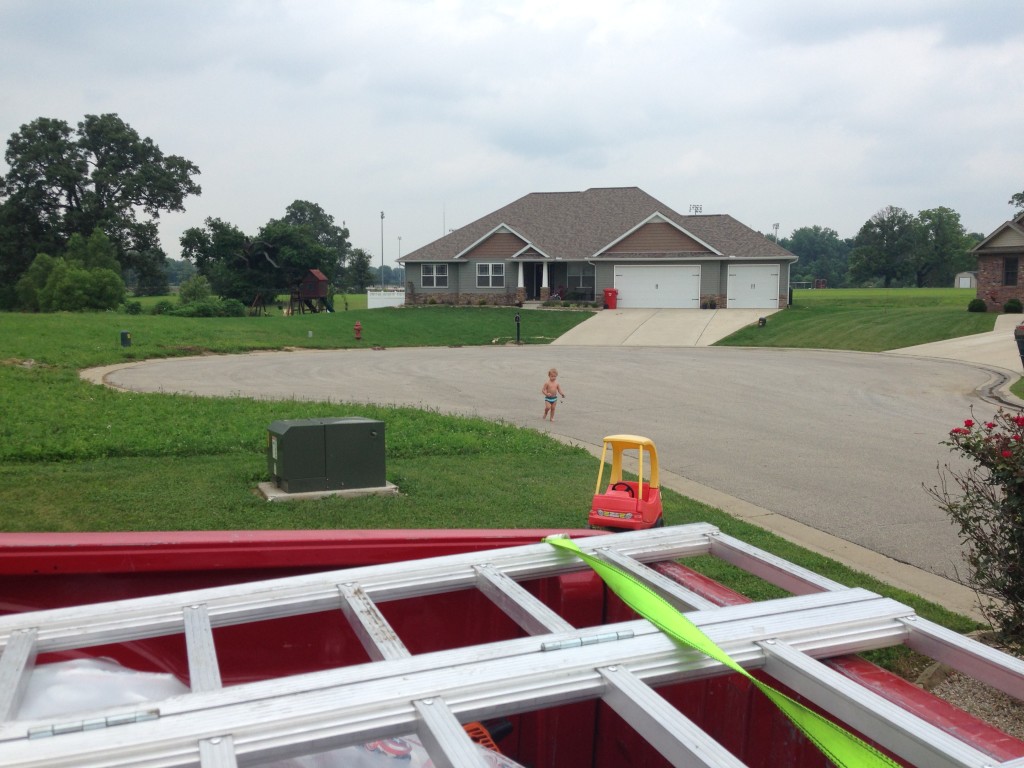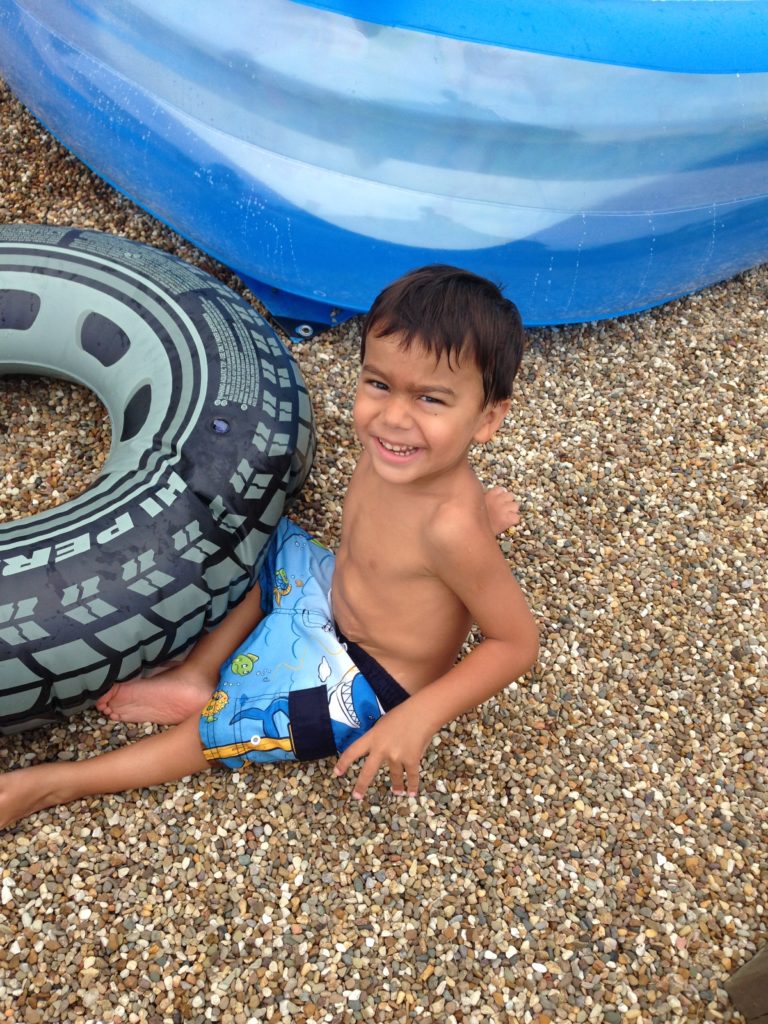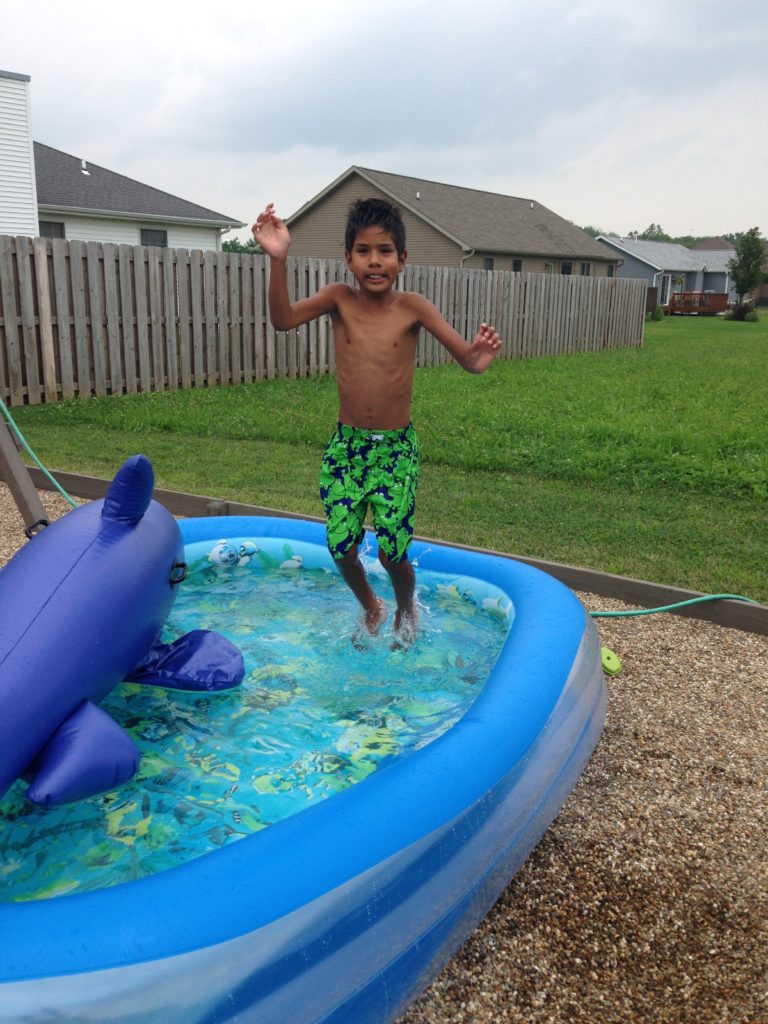 Just then, my cell phone rang: fuel was needed for the generators at Frostbite. I rushed back up there, filled the tanks, and headed back home.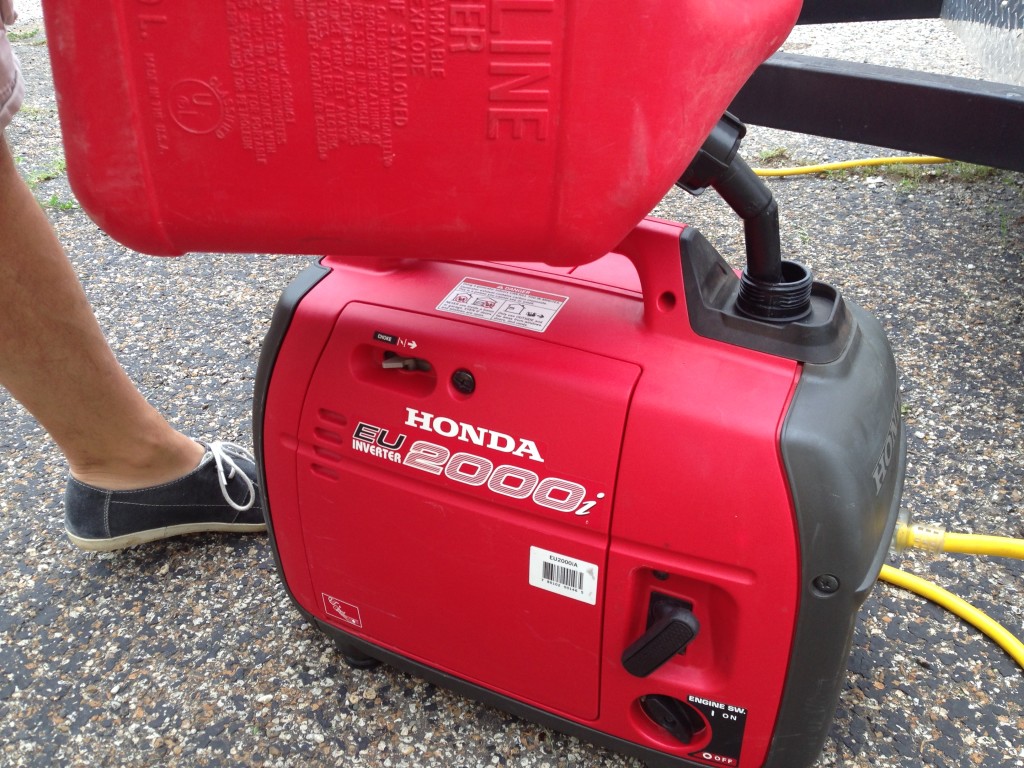 It was almost time for supper, so I started to clean out the grill and build a fire.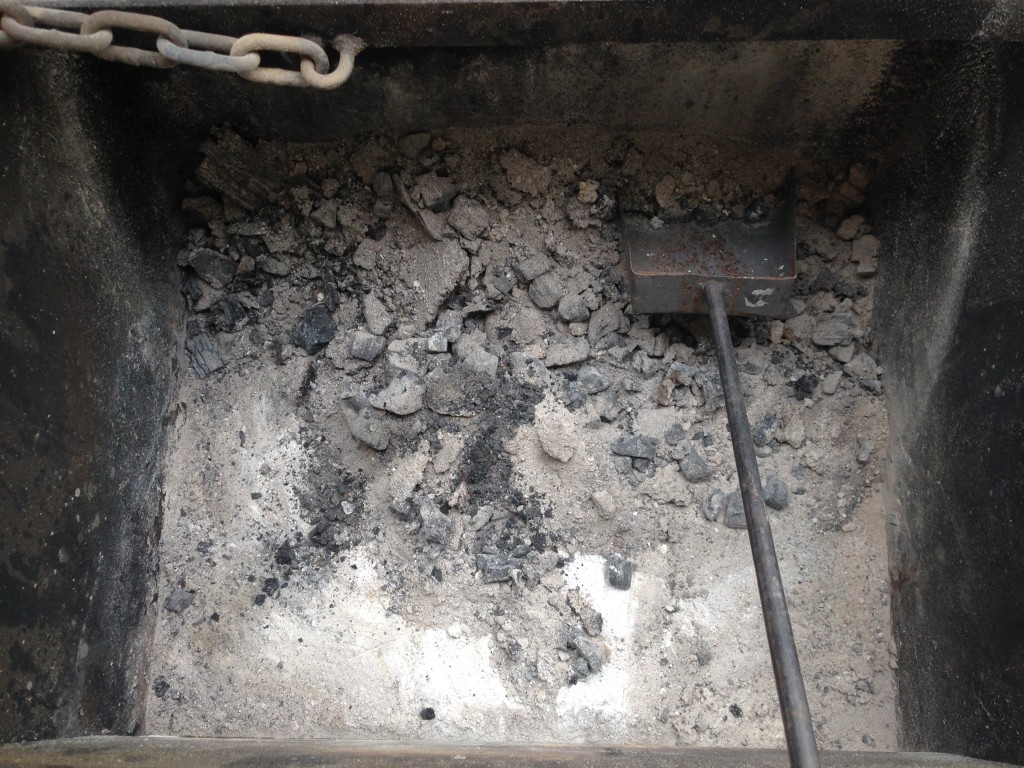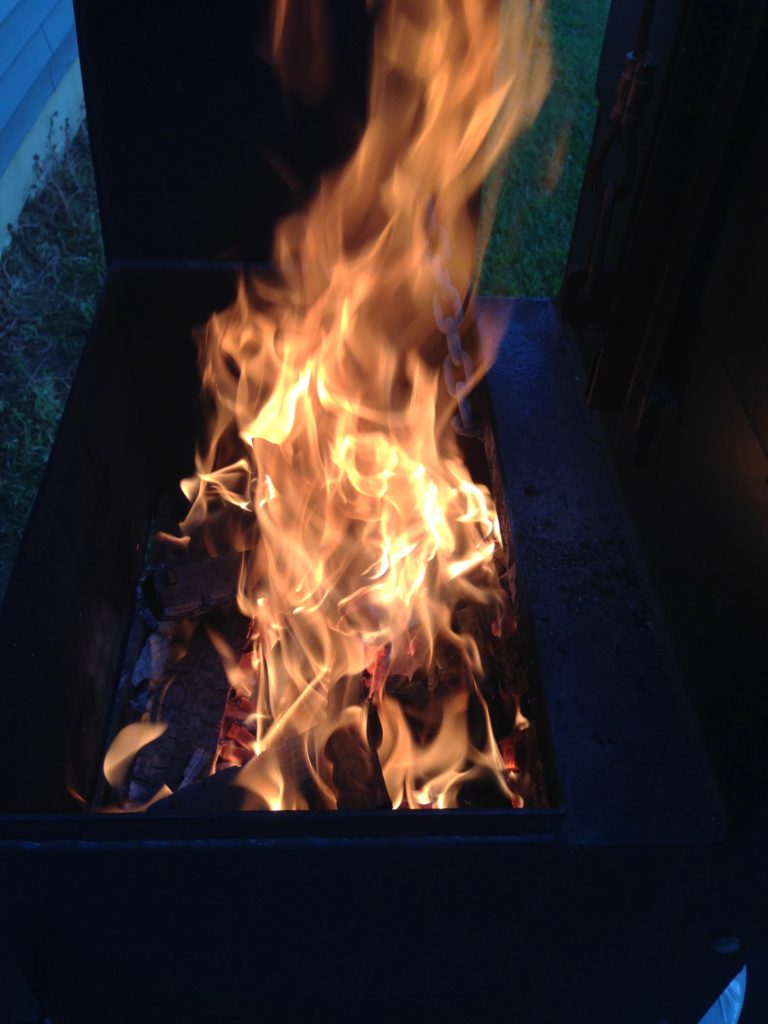 As the fire was getting ready, I got a phone call from an electrician. We're looking at having our own electrical service installed at Frostbite (rather than pull from the grocery store). We talked for a few minutes and decided what to do next.
Next it was time to bake the pizzas on the grill. I had "helpers". Ultimately, they were cute, but not that helpful.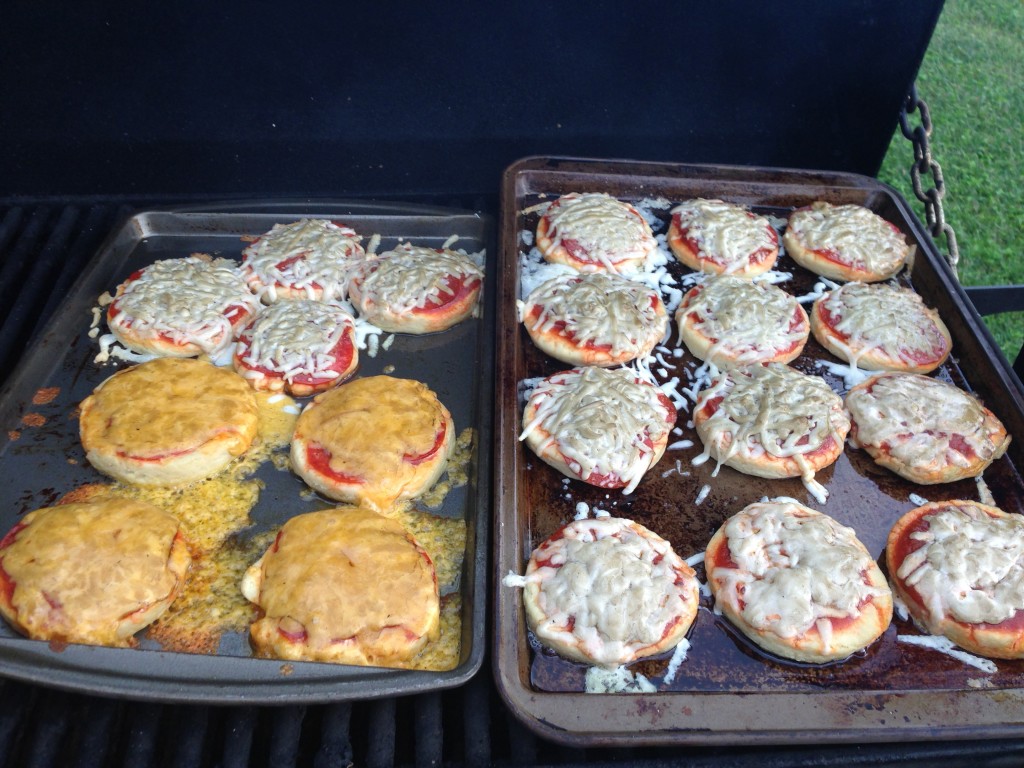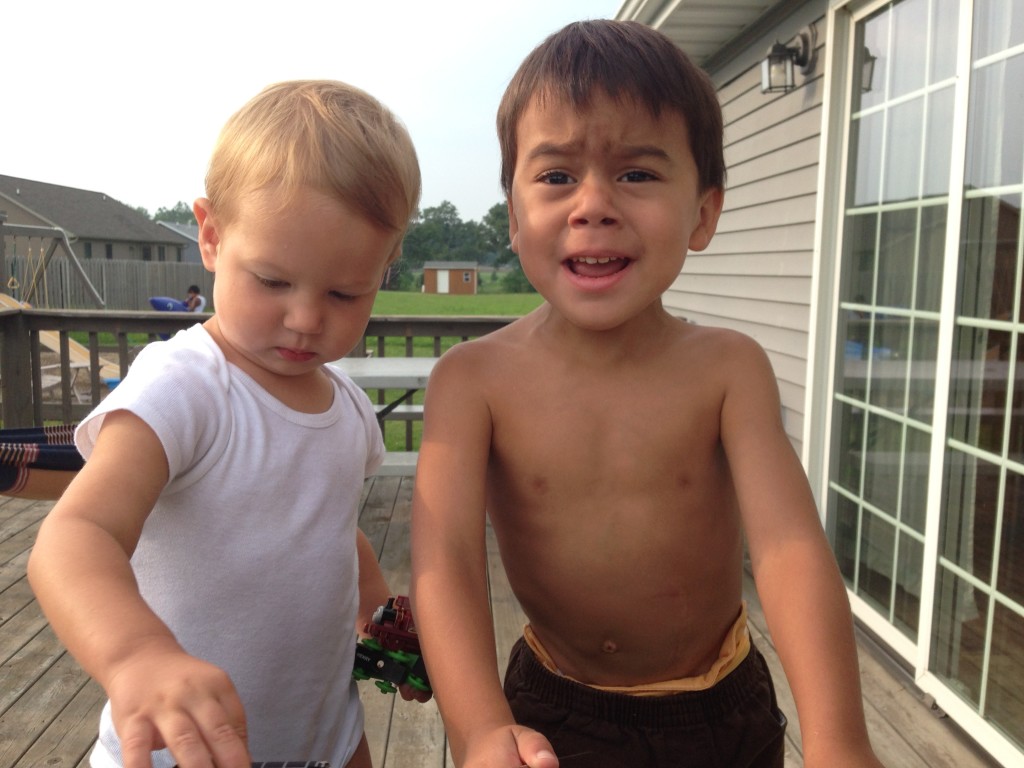 Suppertime!

Once we were finished eating, it was time to clean up and get ready for sleepy-time. It was my turn to put Nasko to bed (Ginger and I alternate each night). I prayed with, sang to, and snuggled with Nasko for a bit.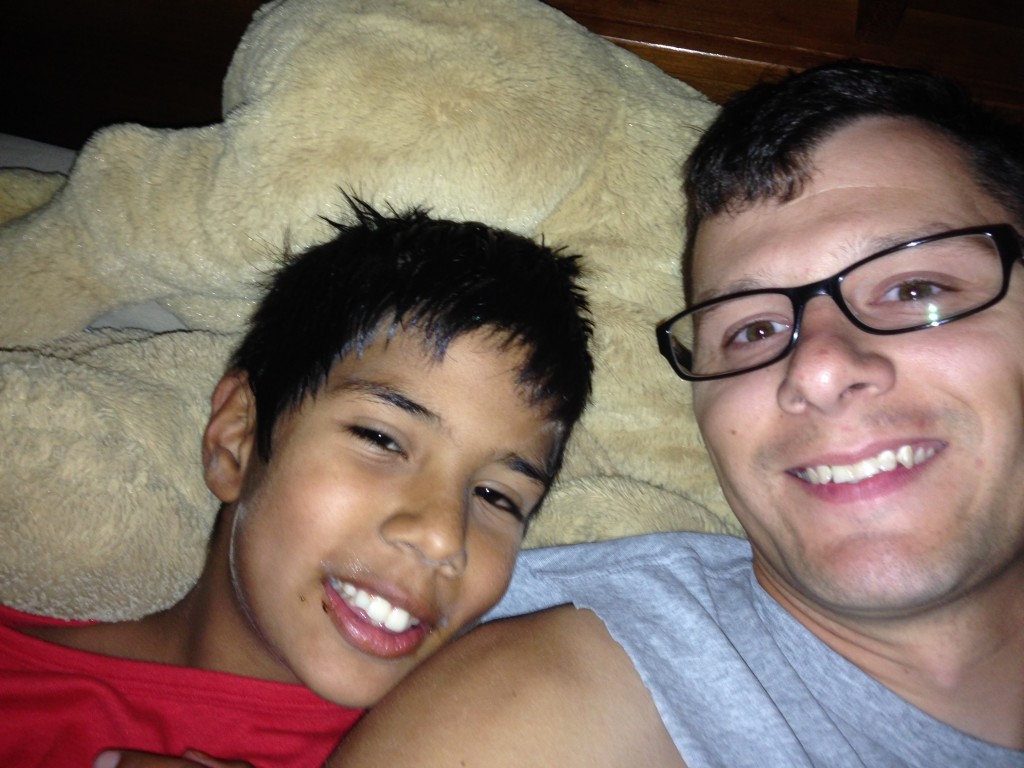 Once he was asleep, I went over to check on the two littles: they were fast asleep also.
Ginger and I then took a few minutes to clean up the disaster that is our house.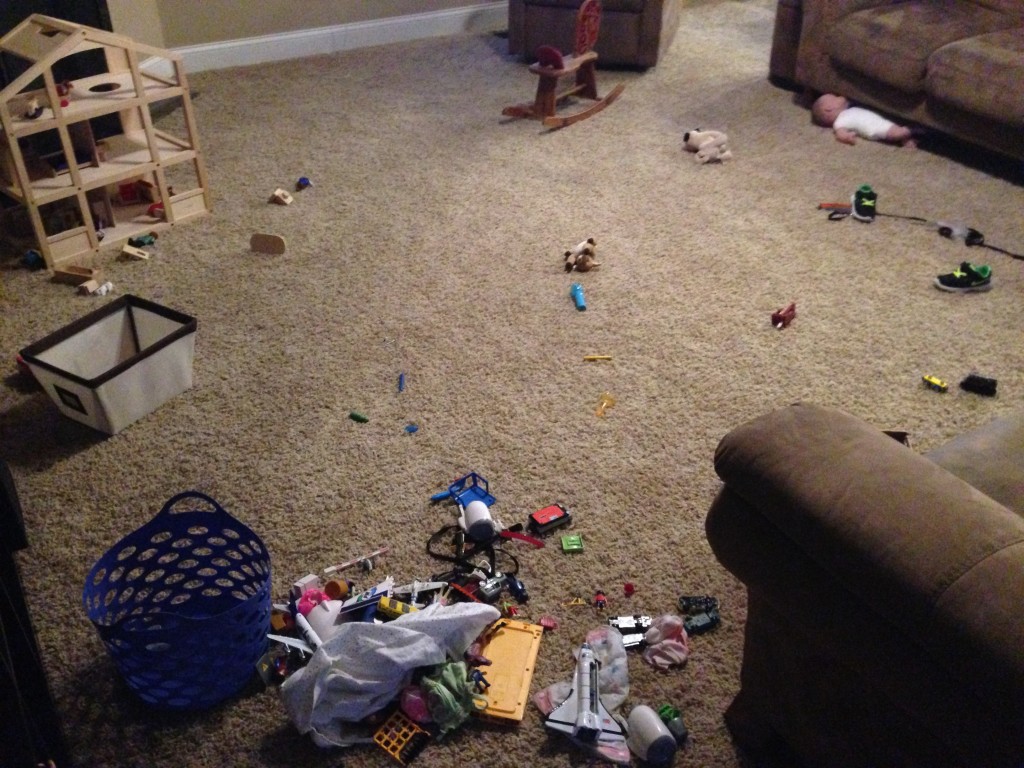 After that, we watched a little TV. We needed to unwind.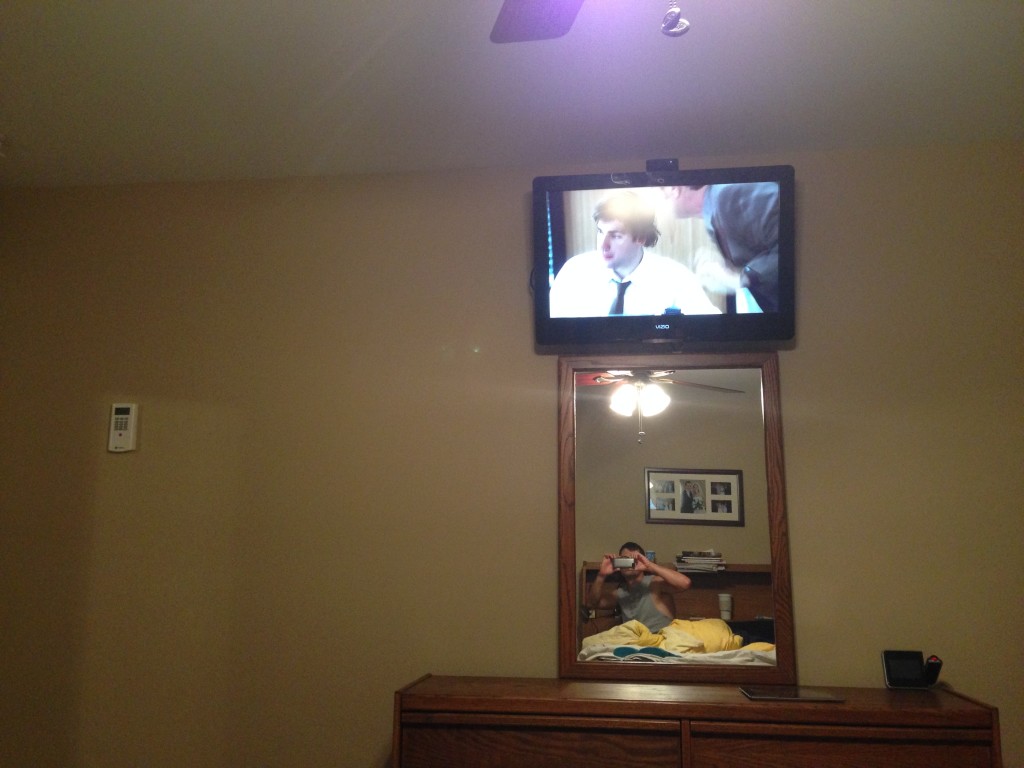 And after that, I played on an app on my phone called LOL Pics. Don't judge me. It's hilarious. Looking at funny memes is an awesome way to wind down.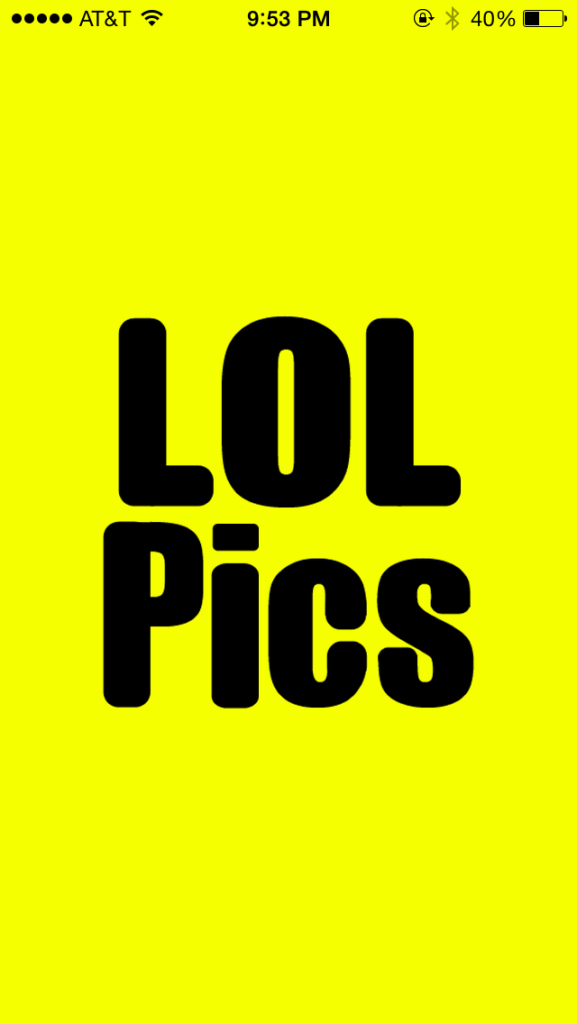 Finally, at 10:19 PM, it was lights out. Ginger and I prayed together and were both asleep shortly there after.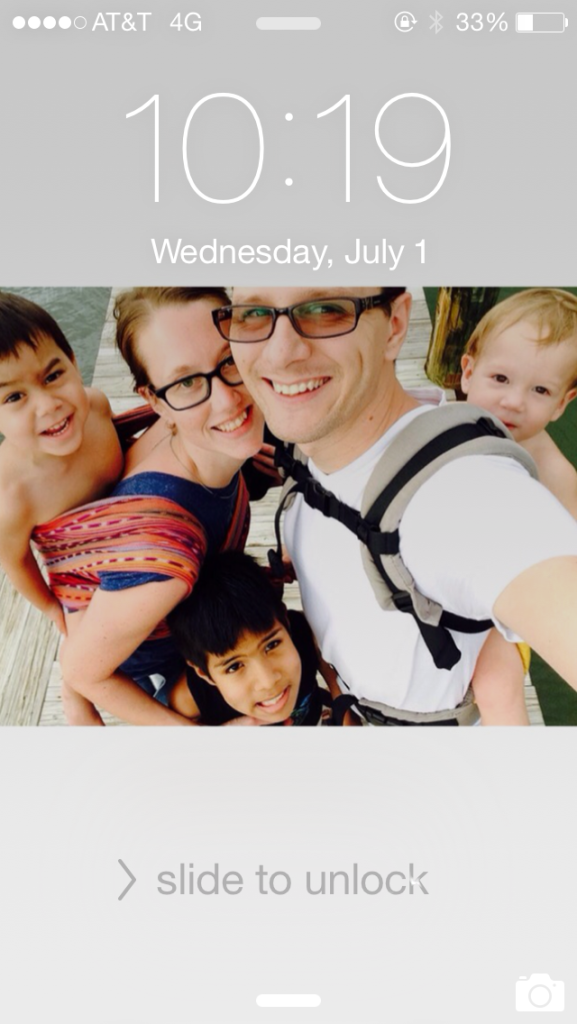 - - - - - - - - - - -
There it is. A day in the life. Not every day is exactly like this, but then again it is. There are always cans to pick up, little boys to snuggle, phone calls to make, and people to minister to.
I am so thankful to do the work that I do. I am able to interact with wonderful people here in the US, while I know that God's Kingdom is being impacted on the other side of the planet.
Now, it's about to get a little awkward up in here. Ginger and I are going to ask for money. It's weird, I know. But here's the thing: My salary comes from donations. Since I don't get a paycheck from Lifegate, we survive on gifts from people like you. Some of our supporters give $10 a month, some give $50 a month, some give $100 a month, and some give anywhere in-between.
Would you consider partnering with us so that we can continue to do work that ministers to people here in the US and people in Sierra Leone? You could give a one time gift or commit to giving monthly.
If you would like to partner with us, become a financial supporter of our family, and enable us to continue to do what we do, please contact me.