Eating Outside
This spring and summer, our family has spent many meals eating outside. Picnicking started because we did it while camping, but now our kids ask to do it at home. We have a outdoor picnic table and we just recently moved it onto the deck that extends from our kitchen. It's the perfect little outdoor dining room!
Now, you might be tempted to think that I'm just a really cool mom for making the extra effort and letting my kids enjoy the experience of eating outside. And, maybe, you were right the first time I did so. But, every time we've enjoyed our meals out in nature since that first experience, my motives and reasoning have been different.
We eat outside because it's easier to clean up!
Seriously, just think about it; I have three boys. And a Chance. They are not the cleanest eaters. The floor, the table and every chair usually requires a good scrubbing (power washing) after each meal.
We spend so much time cleaning up that we have developed a theory in our family - the number of children at the table equals the number of times it will need to be wiped off before it is really clean! (This theory is still in the experimental stage... Please, friends, tell me that it's not only true at my house.)
So, you see, I spend a great deal of time cleaning up after meals — but not when we eat outside!
I may take a rag and quickly wipe off our picnic table but it's not like I have to do a perfect job, it will eventually rain, and that cleans everything off!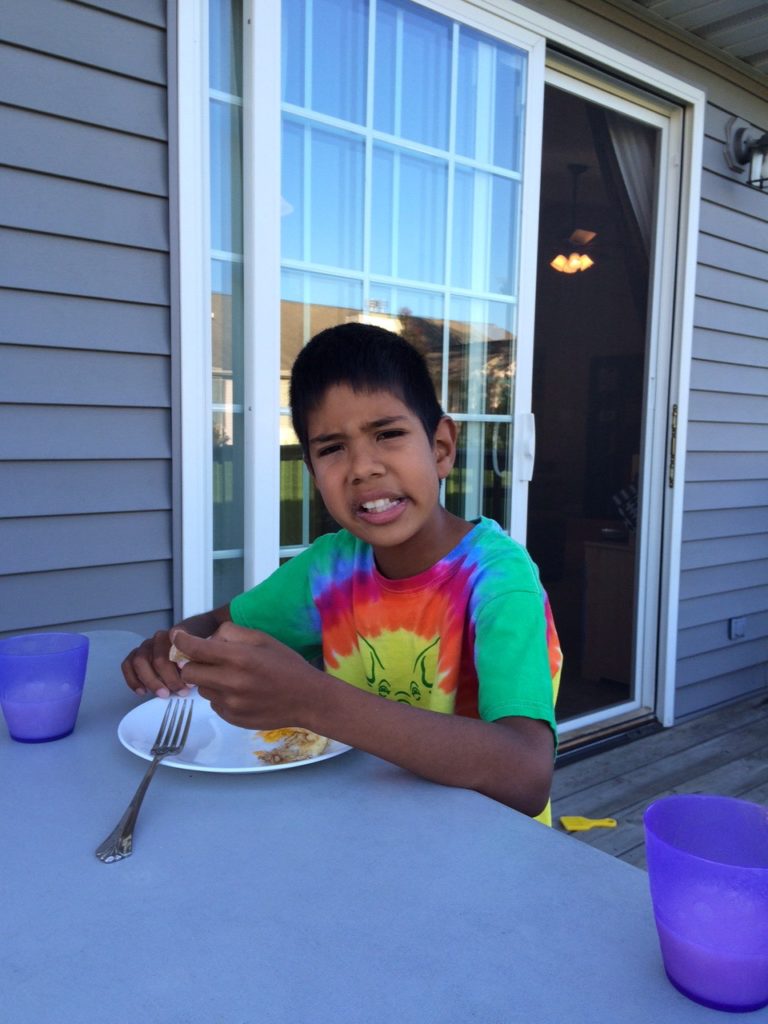 I don't even have to sweep. I just brush all the crumbs between the deck boards, in order to feed one more mouth — a bunny who is living there this year!
Also, we've started using paper plates a little more often. Chance and I feel strongly about preserving the earth and caring for our environment, but we also feel strongly about not doing dishes and clean up for an hour after the meal has been consumed. In all honesty, we might even feel more strongly about that second cause... Sorry Mother Earth.
I debate with myself, at almost every meal, whether we should use paper plates or real plates or fine china. (Just kidding. I have boys, remember? We don't use fine china!)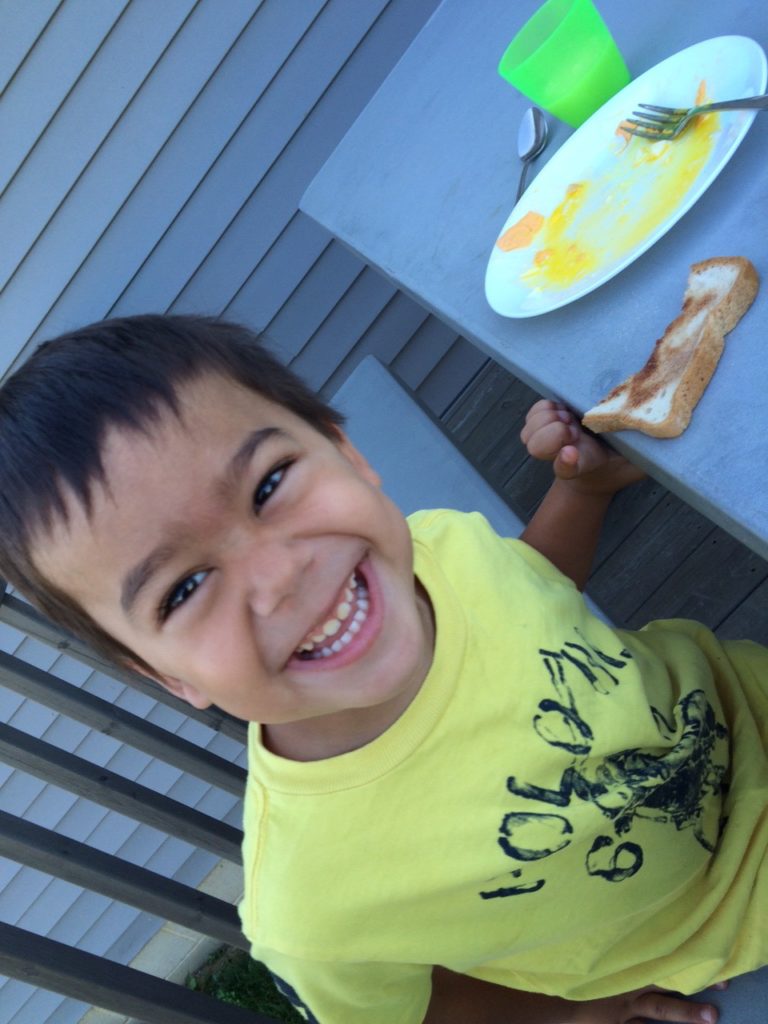 But when we picnic outside, it's a no-brainier! This activity screams for disposable place settings.
So, might I suggest eating outside sometime soon? The clean up is a breeze, and you'll make memories (in addition to being the coolest mom on the block) while doing so! Being able to spend more time with your family and less time cleaning up, is a great way to live with intention!