A Little More Visitor-Friendly
(Don't forget about the relaunch giveaway that is happening! You have until Saturday at 5:00 PM, CT to enter. You could win an iTunes gift card!) If you've clicked around a little bit here on the new blog, you'll notice that I've made quite a few changes. One of the biggest things I've done is try to make it more visitor-friendly. Many of you all have read every word and followed our story from the day we were matched with Nasko, but (hard to believe) I do occasionally make new friends...
So, at the top of the blog, there's a menu.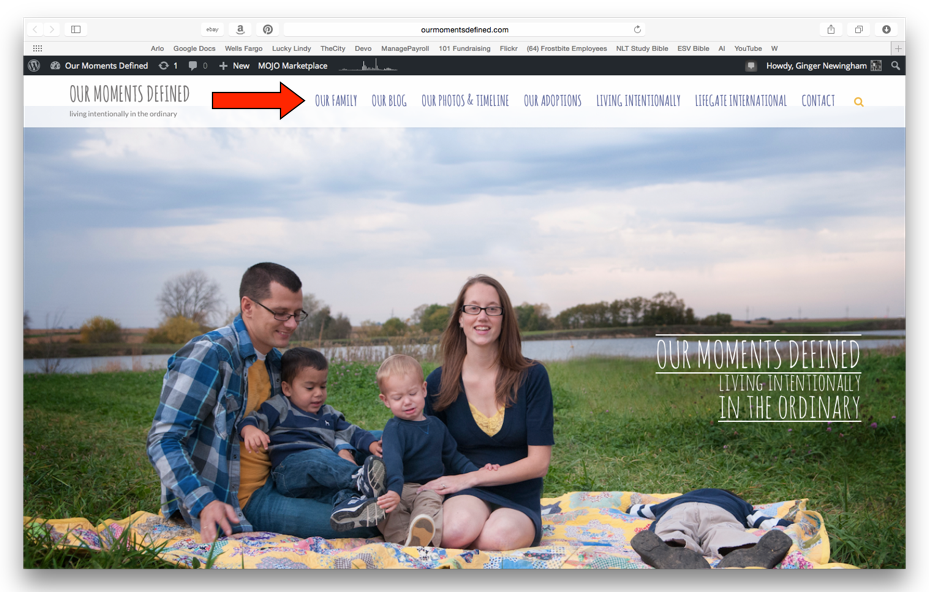 It is full of fun stories and facts about our family. If someone dropped in as a new visitor, they could check out these headings and learn everything there is to know about our family. There's a timeline with pictures and dates of major life events. Someone could also quickly become up-to-date about our adoption stories. There are also sections that highlight Lifegate International (the organization Chance works for), our beliefs about living intentionally, and the entire reason behind why I spend my time writing about our family on the internets...
Even if you think you know all our stories, be sure to check out these headings to see if there's anything you may have forgotten (since keeping up with our crazy adventures might not be the #1 priority in your life...)
We are so blessed by all our family, friends, supporters, and followers! Many of you have sent me encouraging words (using the contact form) as I've worked to relaunch the blog, and I'm thankful for you all! After the giveaway wraps up on Saturday (and hopefully my mom's friends all finish the process of getting signed up for the email list) I'll get back to sharing our family's adventures again!